Hello from Frankfurt!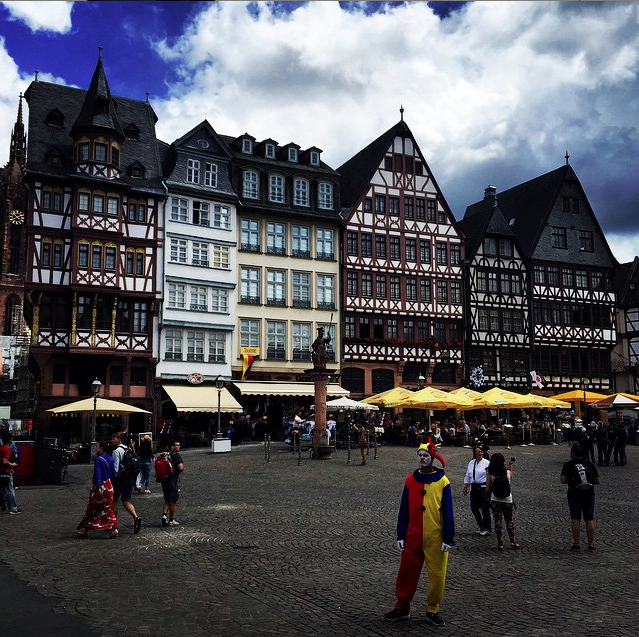 I'm in Germany visiting family this week, which has been a blast. There's nothing I enjoy more than seeing my parents have fun, and this has been an amazing trip so far!
This has been a fun week of posts as well! We've got airline CEO drama, tourists being blamed for natural disasters, and the final word on how to get value from Delta SkyMiles.
---
Featured Stories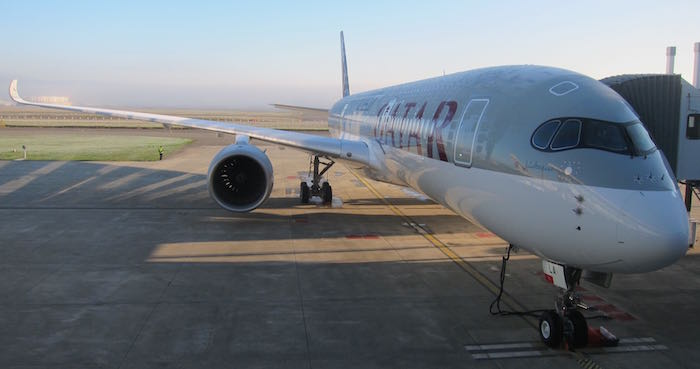 The IATA Annual General Meeting took place in Miami this week, and while drama between the competing airline CEOs was kept to a relative medium, we can always rely on Qatar Airways' CEO, Akbar Al Baker, to stir the pot.
---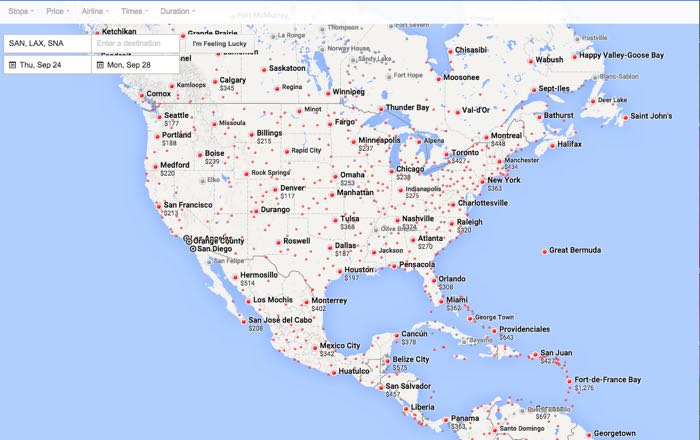 I prefer to use the ITA Matrix to search for deals and mileage runs, mainly from force of habit.
However, Google has been putting a lot of effort into their Flights tool, and the possibilities are pretty interesting.
---
Brad Pitt and Angelina Jolie were spotted flying in economy on a flight from Paris to Nice, France, this past weekend with their six kids, which seems impressive to me just from a logistical perspective.
Travis travels nearly-constantly with his kids, and I think this post raises an interesting question. I'm curious to hear what you guys have to say as well.
---

TIPS: Earning Miles & Promos
Starwood AmEx Vs. AmEx Premier Rewards Gold Card?
Last Chance To Earn 5x Points On Dining
Increased Bonus On No Annual Fee Hilton Card
2,000+ Miles For Joining The Newest Star Alliance Progam
Using Google Flights To Find Cheap Fares
Rite Aid Free Hyatt Nights And Free Flight Promotions Update
AmEx Premier Rewards Gold Card Airline Fee Credit
20K Bonus Club Carlson Points After 5 Night Stay (Elite Only)
Why I'm Not Taking The Hyatt Diamond Challenge
TRICKS: Redeeming Miles
What No One Else Will Tell You About Booking Delta Awards
FlyingBlue Is Literally The Worst Sometimes
Etihad First Class Awards Using AAdvantage Miles Are Back
Delta Isn't Eliminating Mixed Cabin Awards (Sort Of)
Is Delta SkyMiles Eliminating Mixed Cabin Awards?
Etihad First Class No Longer Bookable With American Miles?
TRAVEL With Ben (Lucky)
What Are REALLY The Best Airline Lounges In The US? (Since I Think Ben Is Wrong, Sort Of)
The 5 Best Airline Lounges In The US
Which Airlines Offer Escorts Through Security In The US?
When You Realize Your Passport Expired… At Immigration
Brad Pitt And Angelina Jolie Fly Economy With Their Kids – Are Mine Spoiled?
What's A Babymoon And How Do You Plan One?
How To Join The Mile High Club Without Getting Caught
REVIEWS & Trip Reports
Review: Using AmEx Platinum Concierge For Eiffel Tower Restaurant
Review: Park Hyatt Maldives Breakfast & Diamond Cocktails
Review: Park Hyatt Maldives Park Water Villa
Review: Park Hyatt Maldives Park Pool Villa
NEWS & Updates
Watch A Boeing 787 Being Flown Like A Fighter Jet
America's First All Inclusive Pot Resort Opens This Summer
Airline/Hotel Twitter Customer Service Is About To Get Easier
"Wold Class" Atlanta Airport Has Some Marketing Issues
United Club Membership Fees Increasing Effective Immediately
Etihad Opening New York JFK Lounge By End Of 2015
Delta's Terminal 5 Renovations At LAX Complete
Could Carry-On Bag Limits Soon Decrease?
Hilton Honors Eliminates Elite Benefits On Third Party Bookings
Emirates CEO Calls Open Skies Battle A "Fight To The Death"
American Launching Los Angeles To Sydney Flights December 17, 2015
American Is About To Announce Service To Australia!
Qatar Airways Threatens To Leave Oneworld Alliance
Naked Tourists Caused Deadly Earthquake In Borneo
Malaysia Airlines CEO Wants To Unbundle Business Class
Kate Moss Removed From Easyjet Plane, Calls Pilot "Basic Bitch"
EVA Air Is Now Serving Krug Champagne In Business Class!
---
Thanks as always for reading, and hope everyone has a great week!