My friend Mike recently shared his experience with an SPG Moments event, whereby he got two tickets in the SPG Suite at a Paul McCartney concert.
Mike is back with another guest post, sharing his experience using the American Express Platinum concierge to secure reservations at Jules Verne, the restaurant in the Eiffel Tower.
Truth be told, I don't remember the last time I used the concierge service on one of my credit cards, so I was keen to hear about his experience. Based on the below it sounds like I might have to give them another shot soon!
---
When we first began planning our trip to Paris, the one request my mother in law made was to have a meal at Jules Verne, the Alain Ducasse restaurant at the Eiffel Tower.
I'll admit when she first suggested it, I immediately assumed tourist trap with mediocre food and incredibly high prices. But, this was her trip and we decided to give it a shot for lunch, which would help keep costs down and still provide a nice bucket list experience.
After reading about the reservations process, which opens three months in advance, I realized I'd be in Africa with limited access to internet and phone during this timeframe.
Making reservations through Amex Platinum
I decided to get in touch with the American Express Platinum Concierge, which is a helpful benefit of the American Express Platinum Card. I've used them several times in the past getting difficult reservations or suggestions for special events.
Normally, I simply fire off an email and someone follows up by email or phone to confirm my request and provide additional information. For some reason, my email address wasn't showing as being registered to a platinum card holder (something you have to set up once), so they asked me to call in to confirm I was a card member.
This minor inconvenience wound up being a blessing in disguise because the concierge I spoke with was really proactive and helpful. In addition to getting all of the necessary information about the Jules Verne booking, he also asked about the rest of our trip. And after listening carefully, offered to put together tour and restaurant information for my mother in law, since this was her first trip to Paris.
I can't say enough about how proactive Shaun was offering suggestions for things to do and places to eat. The information he provided was the kind of stuff you could find on Yelp and TripAdvisor, but having someone else do the work and organize it into a helpful PDF really was a timesaver.
In addition to the convenience of having them make the reservation for you, the AMEX Concierge also has existing relationships with the restaurant, which improves your chance of getting a better table.
Lunch at Jules Verne
In our case, it meant a table next to the window with great views. The very nice couple next to us kept asking questions about when we made our reservation and how we made it because they didn't understand why we got the window instead of them. My mother in law had a real laugh on the way out when I pointed out we had a better table than Bill Maher who happened to be having lunch at the same time.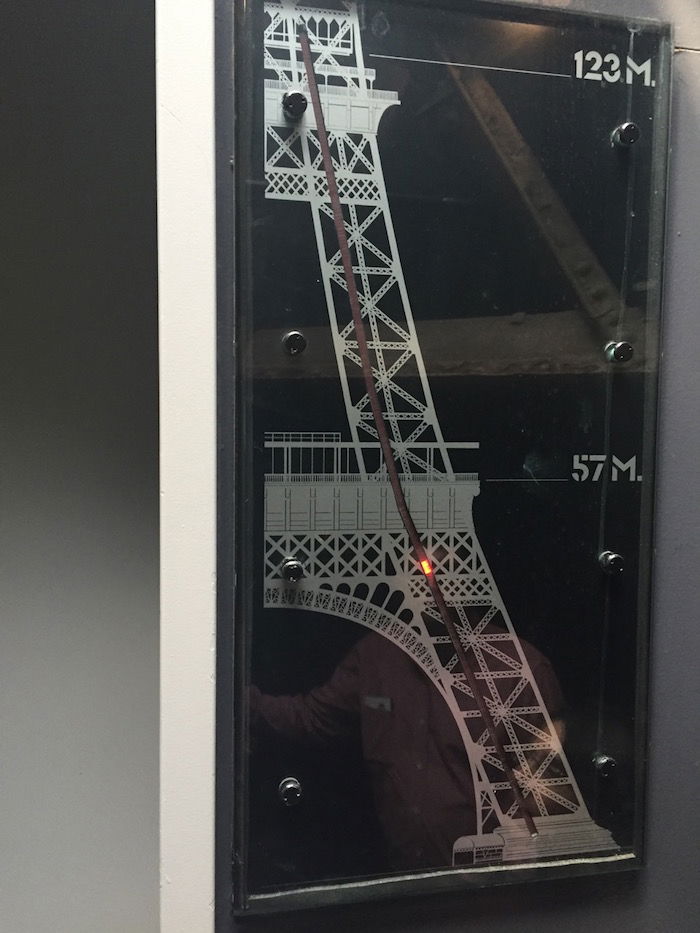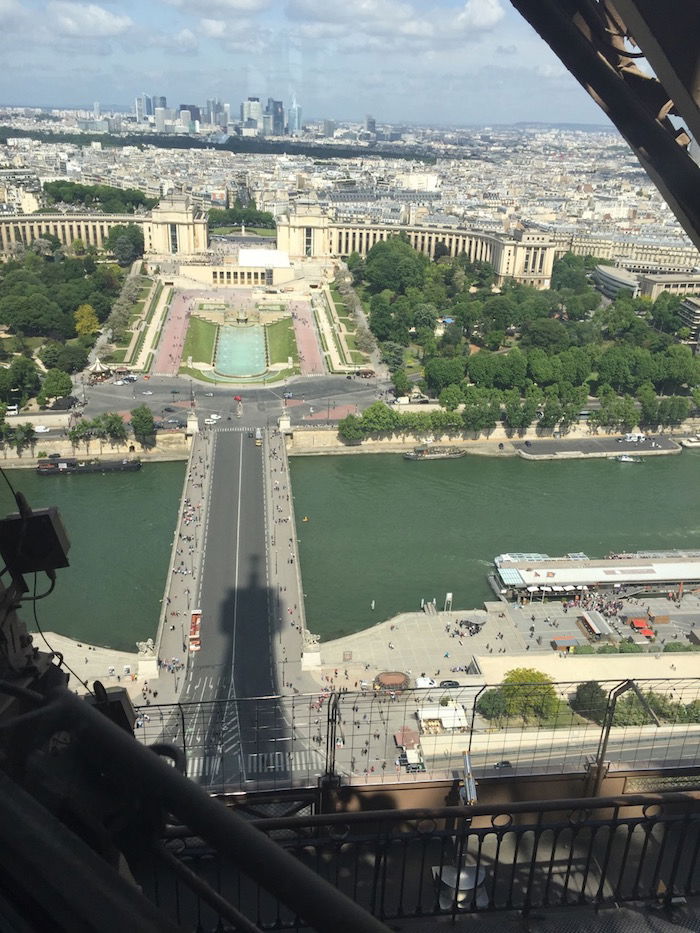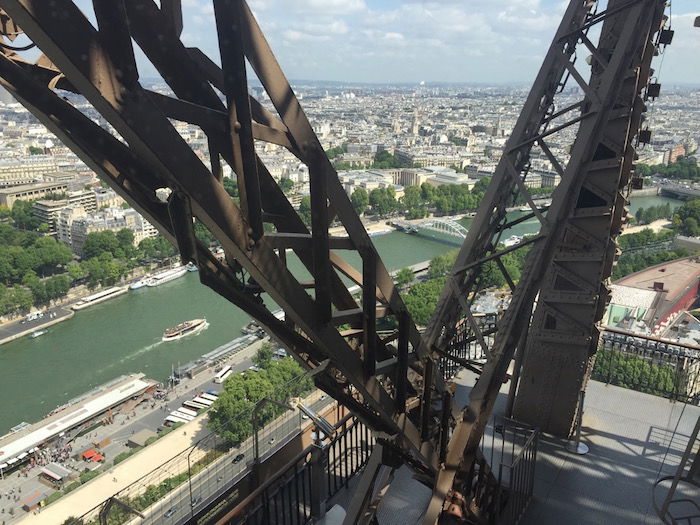 For what it's worth, our food was great and I was pleasantly surprised by the whole experience. We stuck to the three-course lunch for 105 EUR.
The meal began with an amuse bouche.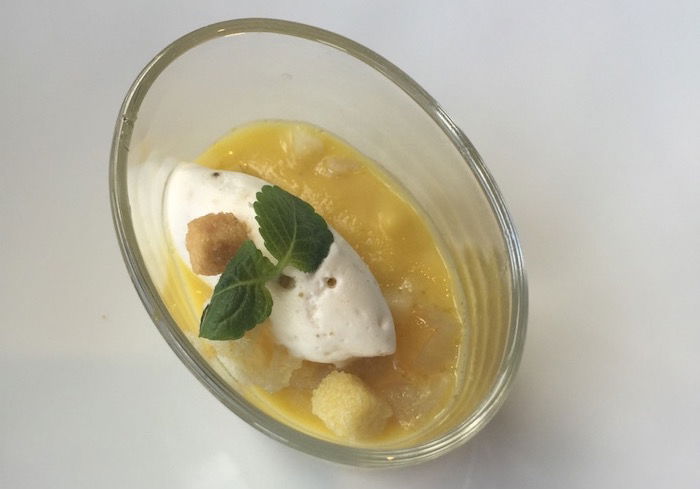 For starters we both had the French onion soup, which was interesting. While it wasn't bad, it was just unlike any other French onion soup I've ever had.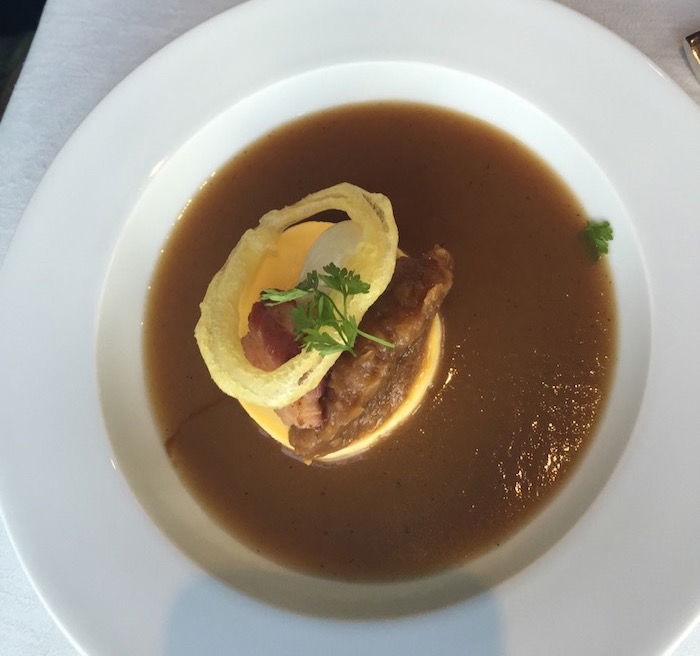 Then my mother in law had fish for her main (I think it was sea bass), which she really enjoyed.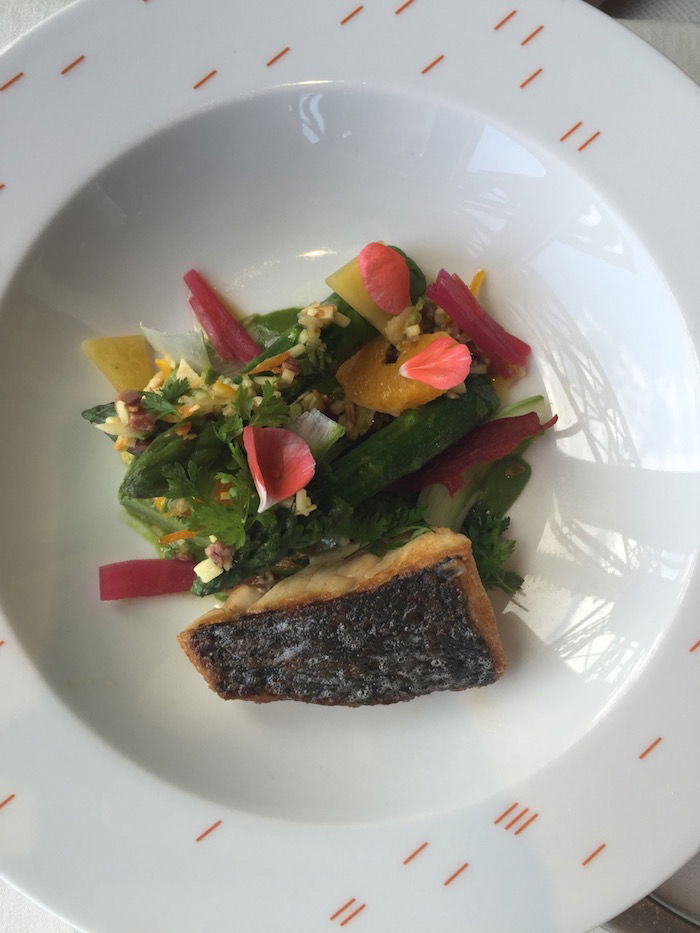 I had the pigeon and loved it.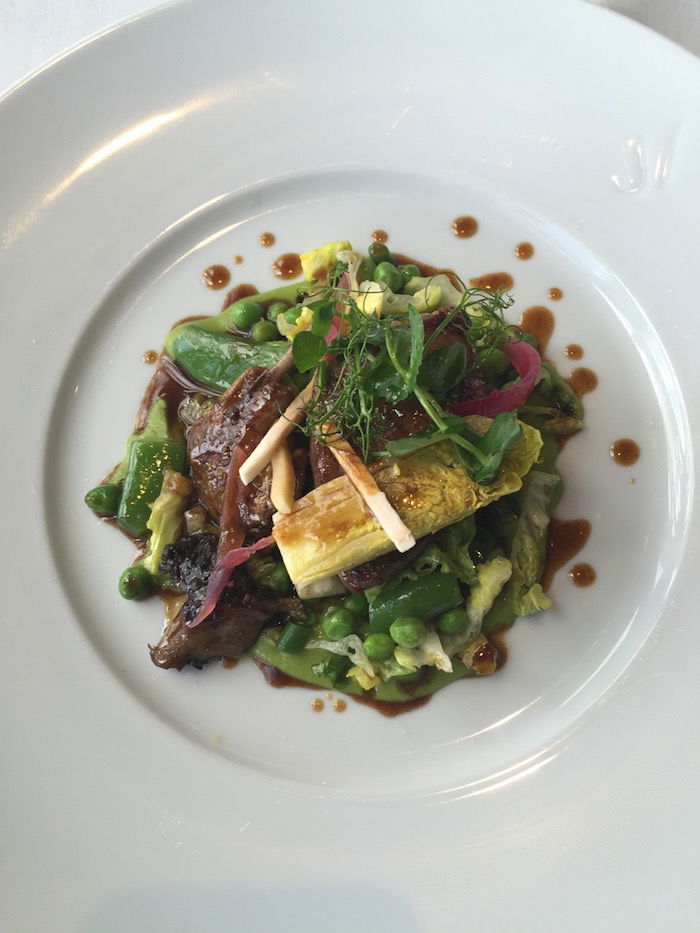 We both had the meringue with raspberry and orange blossom sorbet and fresh fruit for dessert.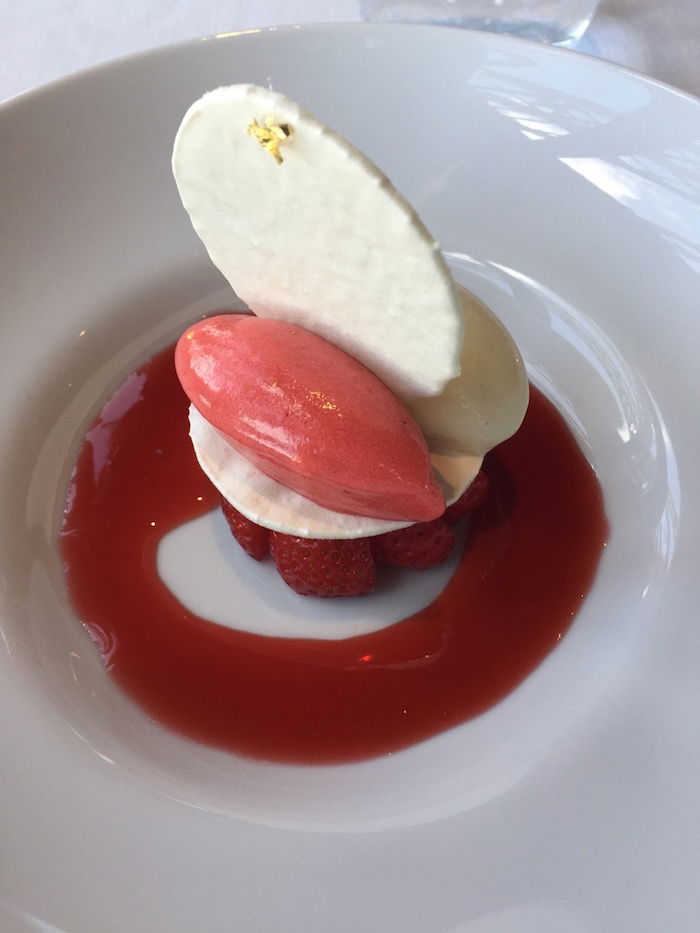 Finally, they brought fresh marshmallows and truffles and then petit fours. Needless to say, we were stuffed.
It was also unique being on the Eiffel Tower while it was closed to the public. Apparently, the employees went on strike for the day to protest aggressive pickpockets. Thankfully the restaurant has a dedicated elevator and our plans weren't impacted at all.
Bottom line
When friends ask me about starting in the points and miles game, I often explain there are two different types of cards. There are the ones with great welcome bonuses or earn rates for generating miles. And there are others where the benefits associated with the card are reason alone to get and keep the card.
The American Express Platinum Card is definitely the latter and Ben has written many times about the various benefits of the card – airline fee reimbursement, global entry, lounge access, etc.
Given this and other previous experiences with the Platinum Concierge, I'd definitely add this to the list of reasons that make it worth keeping this card in my wallet each year.