There's no denying that the general standard of airport lounges in the United States isn't great. If you think of airport lounges, you might think of crowded rooms with outdated furniture, stale snack mix, and cheap chardonnay.
Fortunately not all lounges are created equal, so in this post I wanted to share some of my favorite airport lounges in the United States (I've separately ranked the world's best first class lounges). Rather than just doing a numerical ranking, I'll instead share my favorite lounge among a variety of categories. With that out of the way, here we go, in no particular order.
Capital One Lounge DFW (best credit card lounge)
The Capital One Lounge DFW recently opened, and is simply spectacular. It has beautiful design, innovative amenities, a great food & drink selection (including grab & go food, cold brew, and more), and exceptional service (especially from Rumana). There are several more Capital One Lounges on the way, and I can't wait to see this network expand. Amex Centurion Lounges are great, but I do think Capital One has the edge as of now in terms of quality.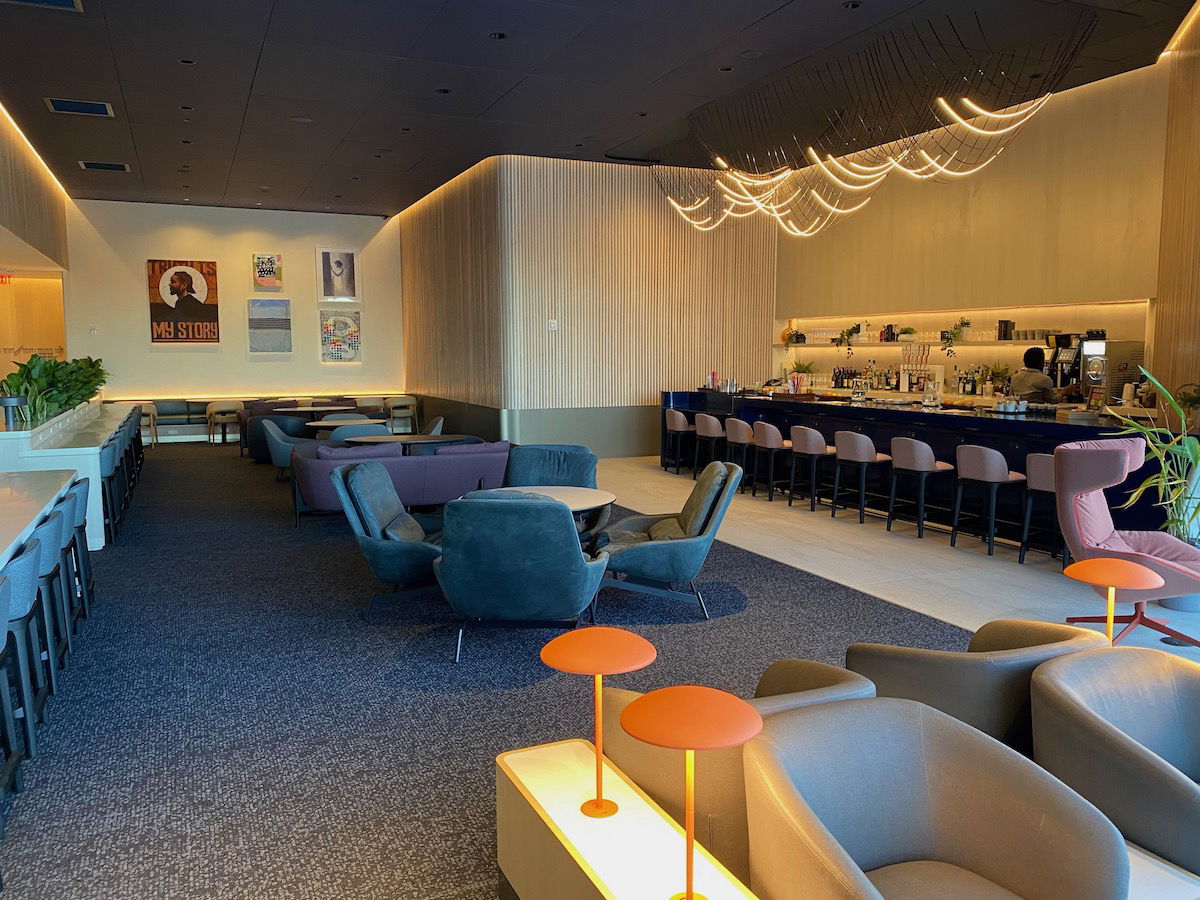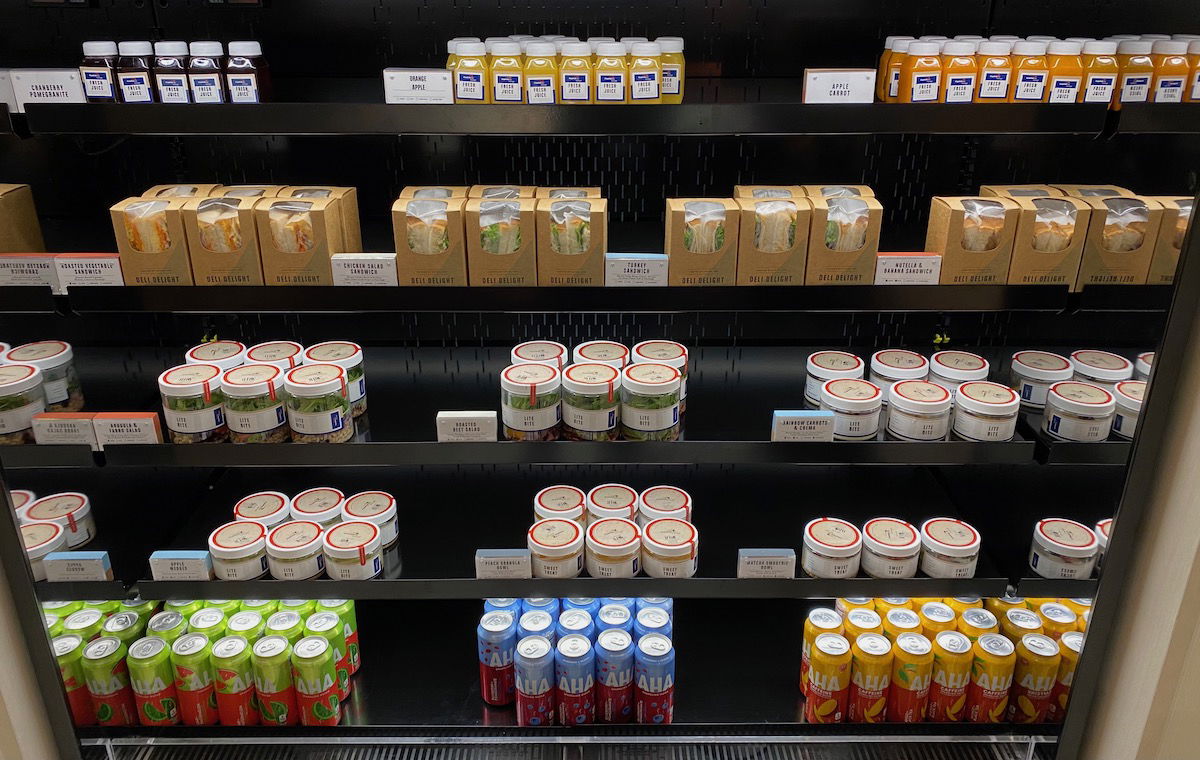 American Flagship First Dining JFK (best first class lounge)
American Flagship First Dining JFK is probably the single most premium and nice thing about American Airlines. This restaurant is located inside the Flagship Lounge, and it's exclusively for Airbus A321T and Boeing 777-300ER first class customers. The lounge has amazing views of the apron, friendly service, and a food & drink selection that'll make you think you're flying with a different airline.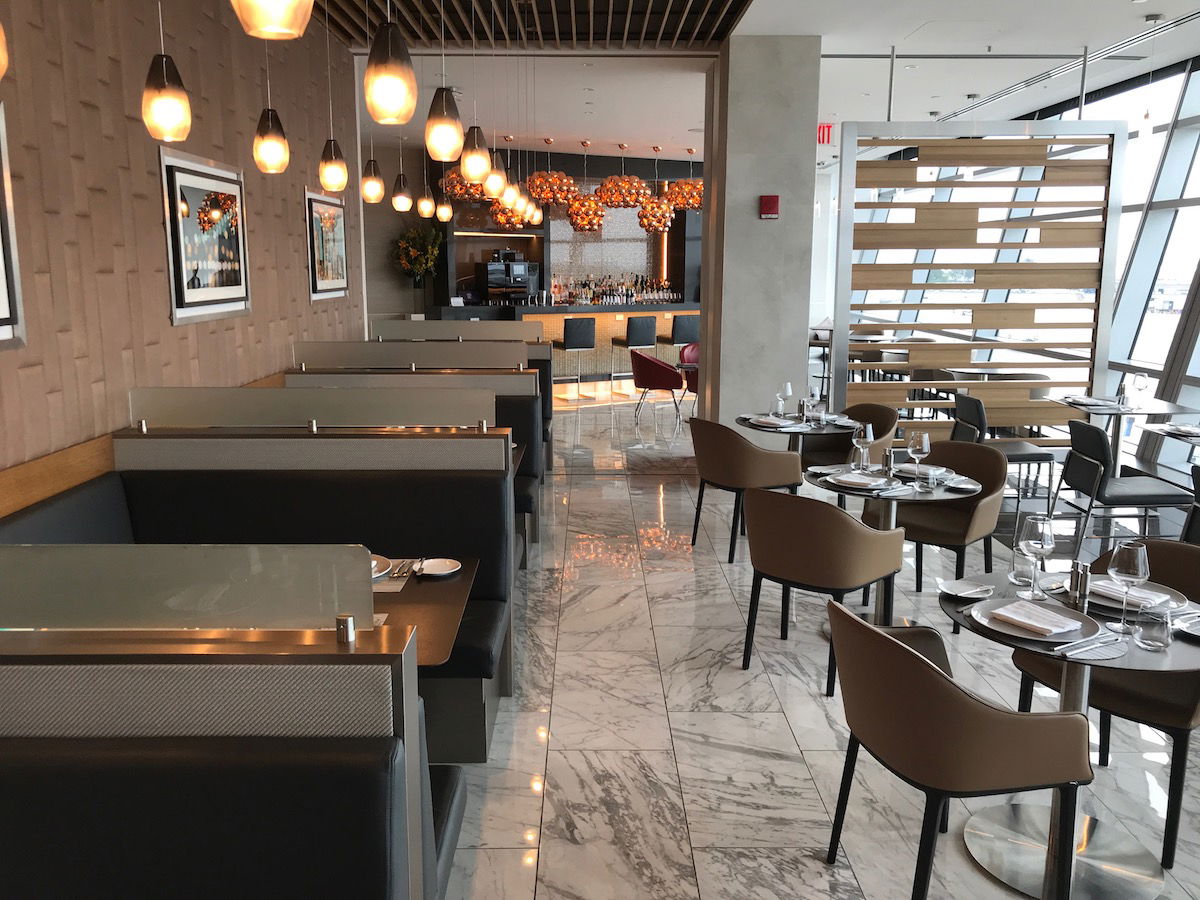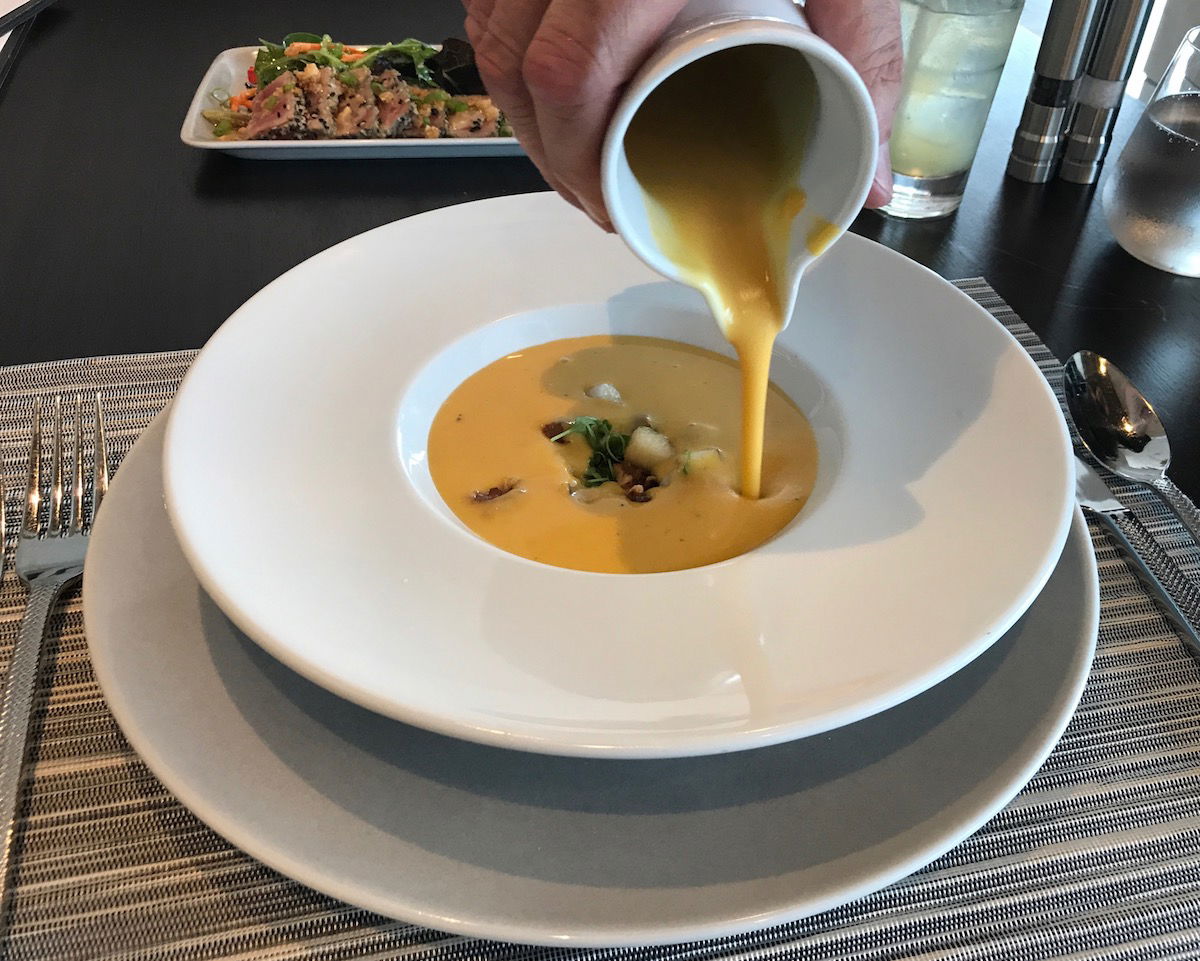 United Polaris Lounge SFO (best business class lounge)
United Polaris Lounges are the best business class lounges run by any US airline, and I'd argue among the best that you'll find anywhere in the world. All Polaris Lounges are very similar, but I guess if I needed to pick one, I'd choose the United Polaris Lounge SFO. The lounge has beautiful design, nap rooms, shower suites, barista-made coffee, a la carte dining, and more.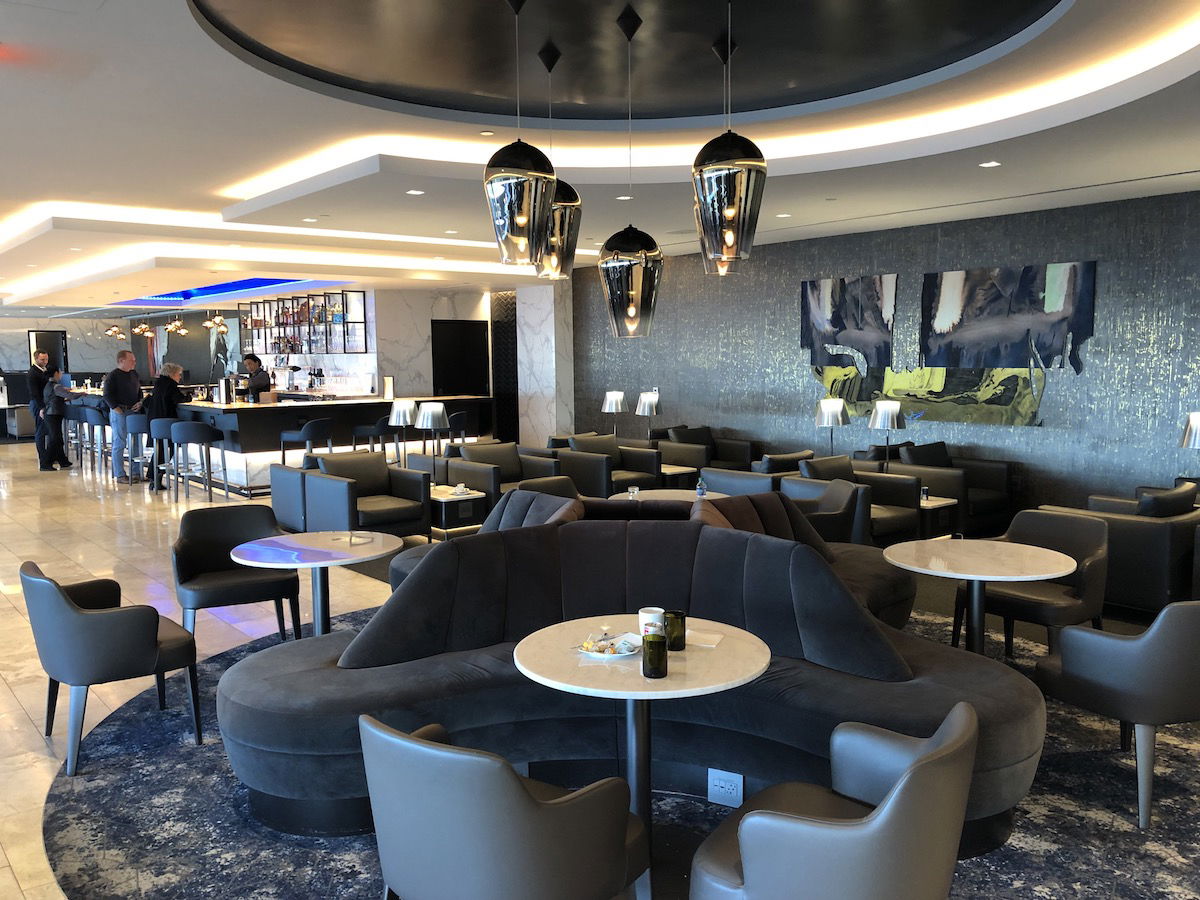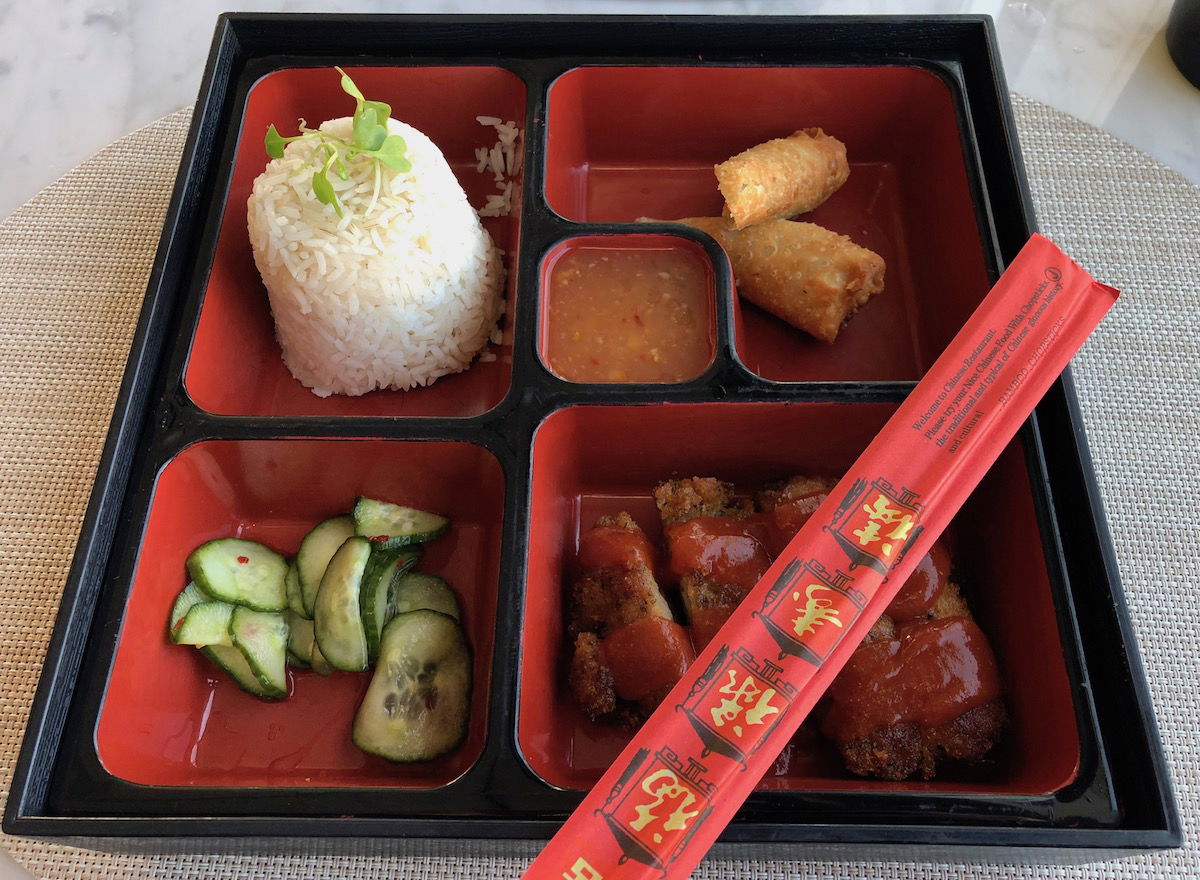 Delta Sky Club LAX (best airline membership lounge)
The new Delta Sky Club LAX recently opened. While I hate putting a lounge on the list I haven't personally visited, I think this must be one of the nicest membership lounges in the United States. In general Delta Sky Clubs are better than American Admirals Clubs and United Clubs. On top of that, the lounge is massive, has creative decor, and has an outdoor terrace.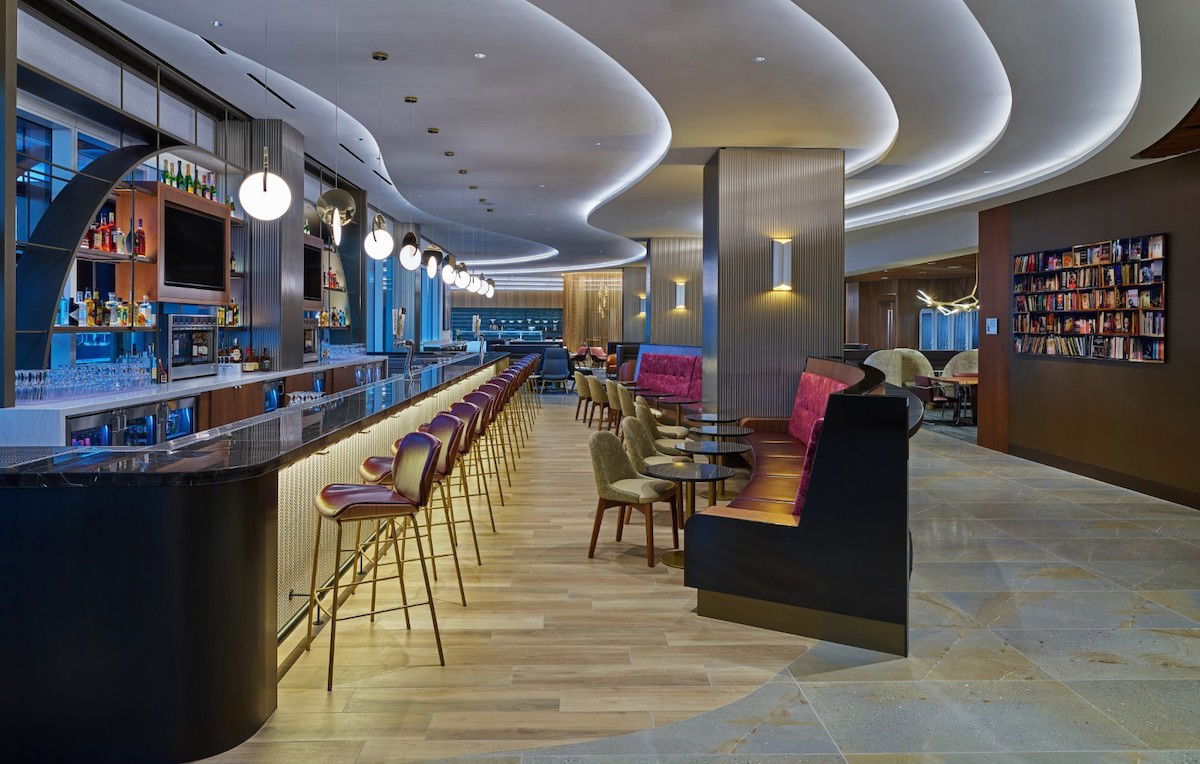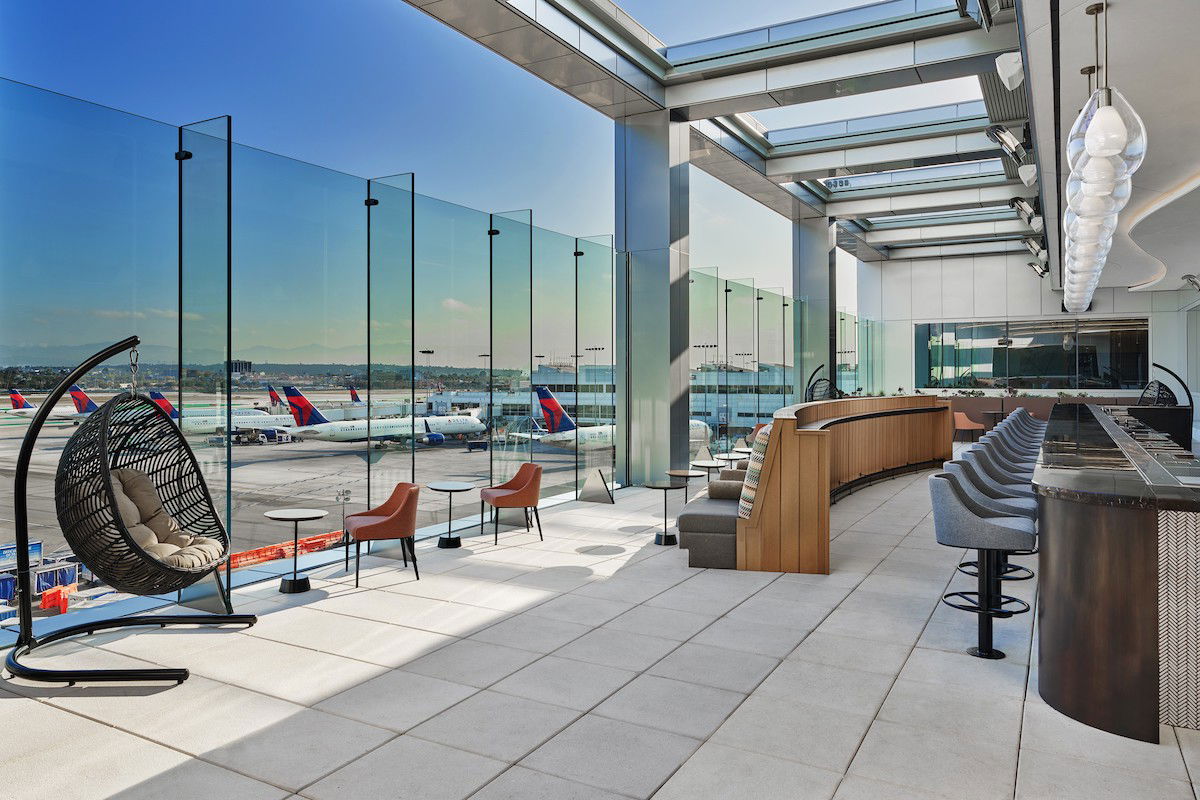 Qantas First Lounge LAX (best lounge for elite members)
The Qantas First Lounge LAX is the best lounge that can be accessed on account of airline elite status. Specifically, oneworld Emerald members can access the Qantas First Lounge at Tom Bradley International Terminal, and it offers an excellent restaurant-style dining experience.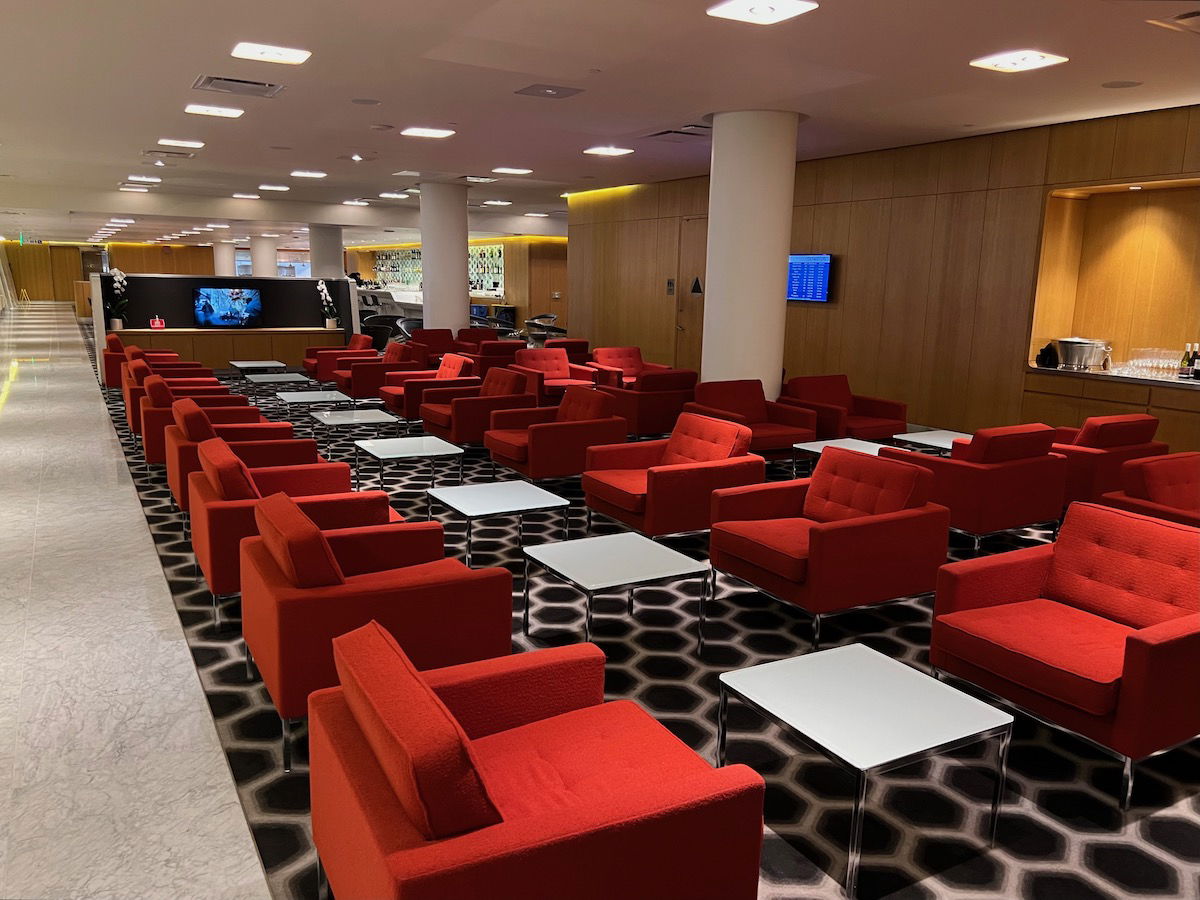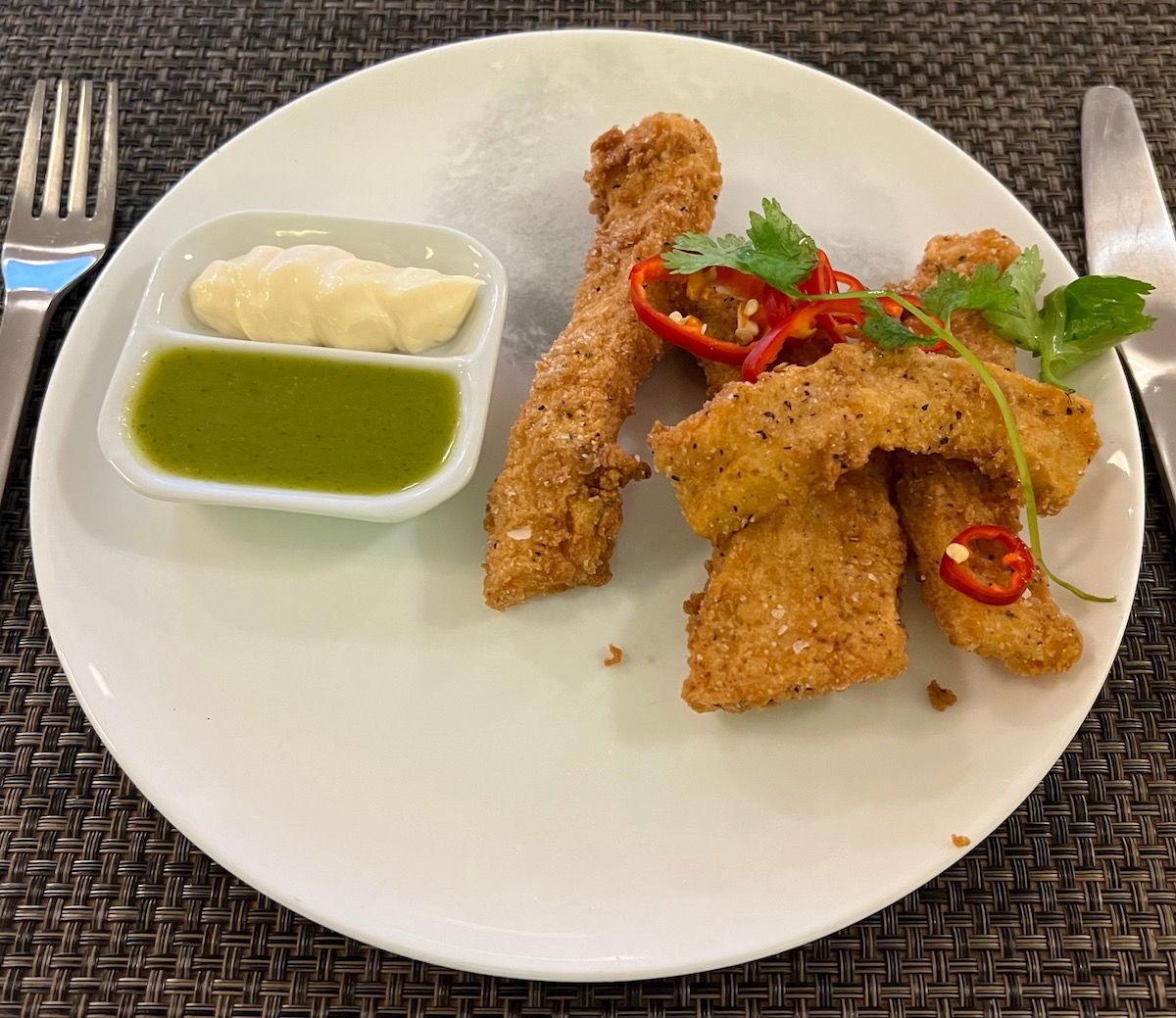 Star Alliance Lounge LAX (best alliance lounge)
There aren't many lounges in the United States run by one of the "big three" alliances. One exception is the Star Alliance Lounge LAX, which is open to Star Alliance first & business class passengers, plus Star Alliance Gold members. The best features of the lounge are the indoor terrace (overlooking the terminal) and the outdoor terrace (overlooking the apron). There's even a separate first class section to the lounge. This lounge is in a totally different league than the adjacent Korean Air Lounge that most SkyTeam passengers are sent to.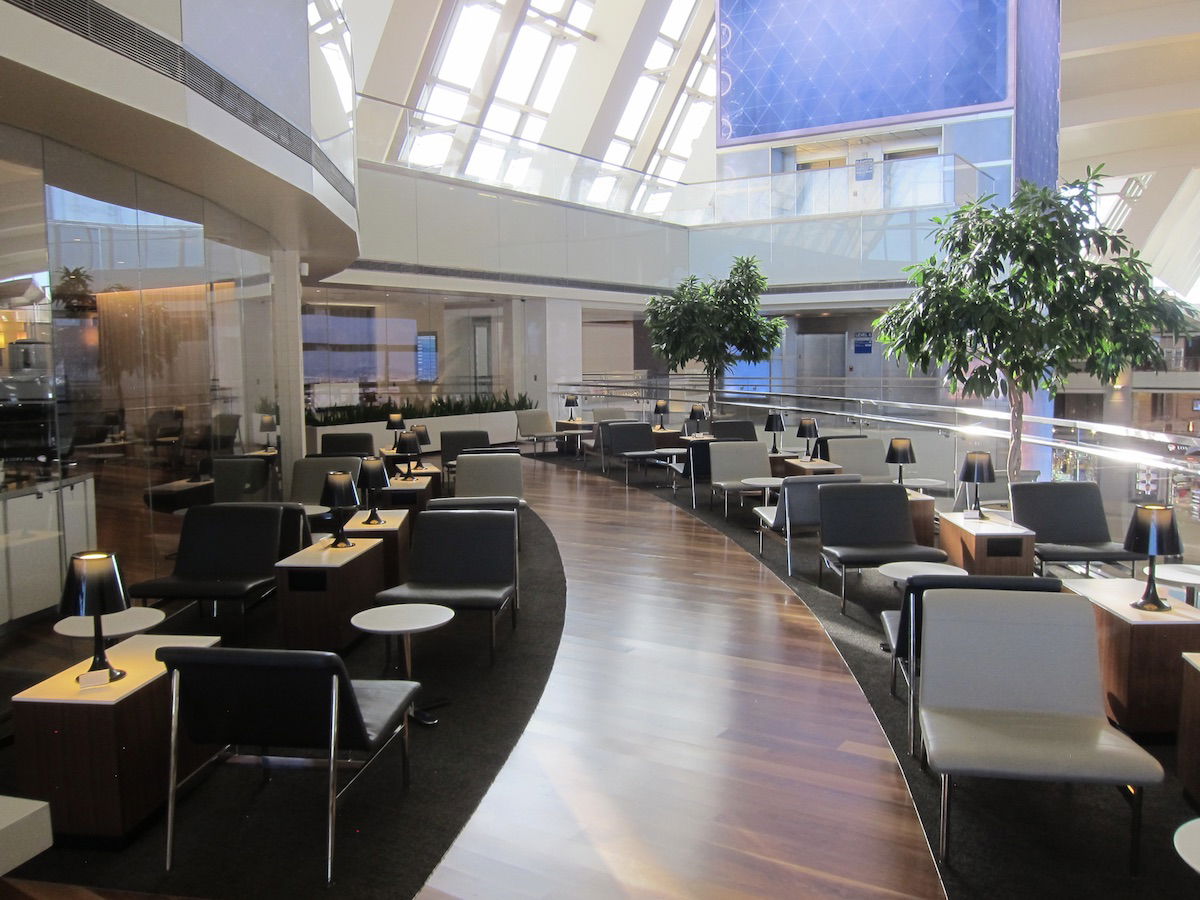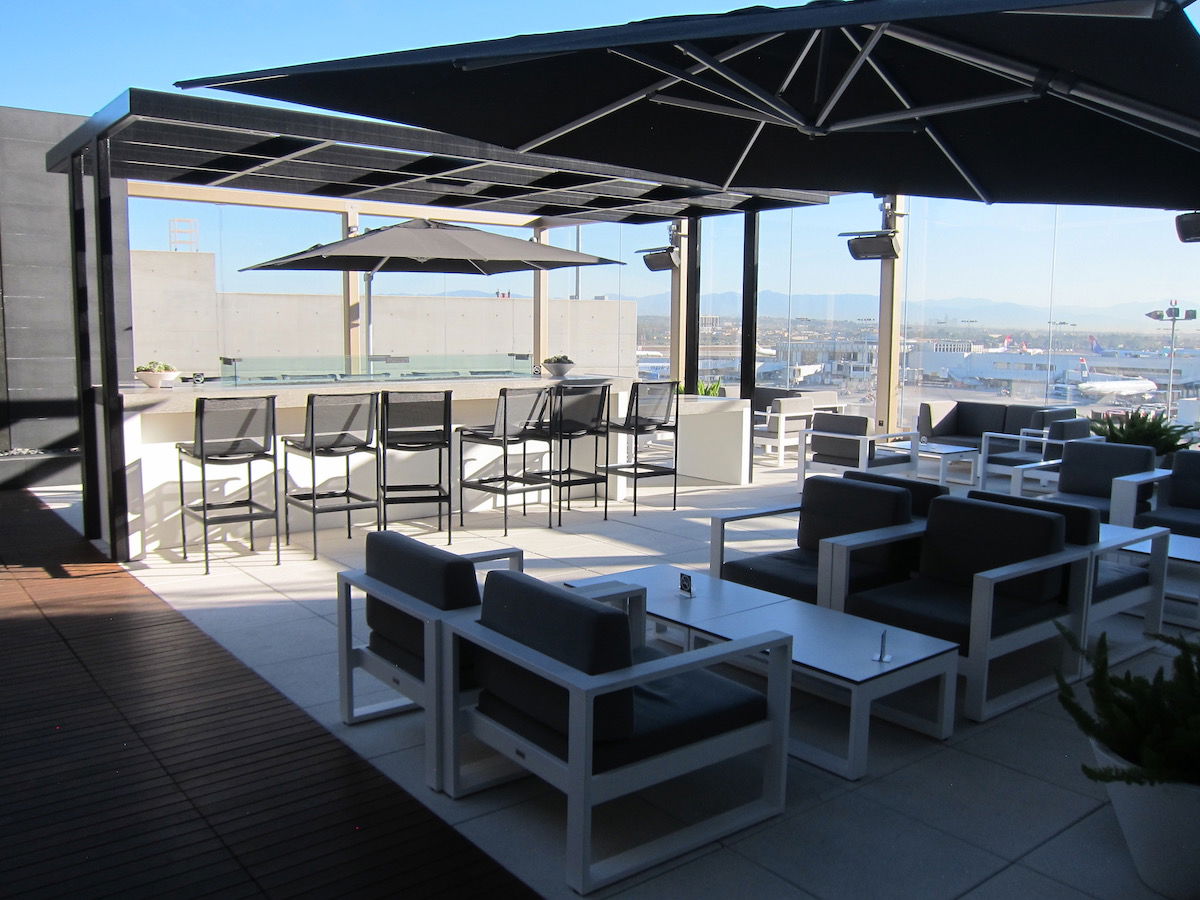 Air France First Lounge JFK (best lounge within a lounge)
Air France first class is one of the best first class products in the world, and that experience starts on the ground. While Air France's ground experience is the best in Paris, the airline also has a hidden lounge within a lounge for first class passengers at New York JFK. This intimate room just has a few couches and dining tables, plus an a la carte dining experience and a great wine selection.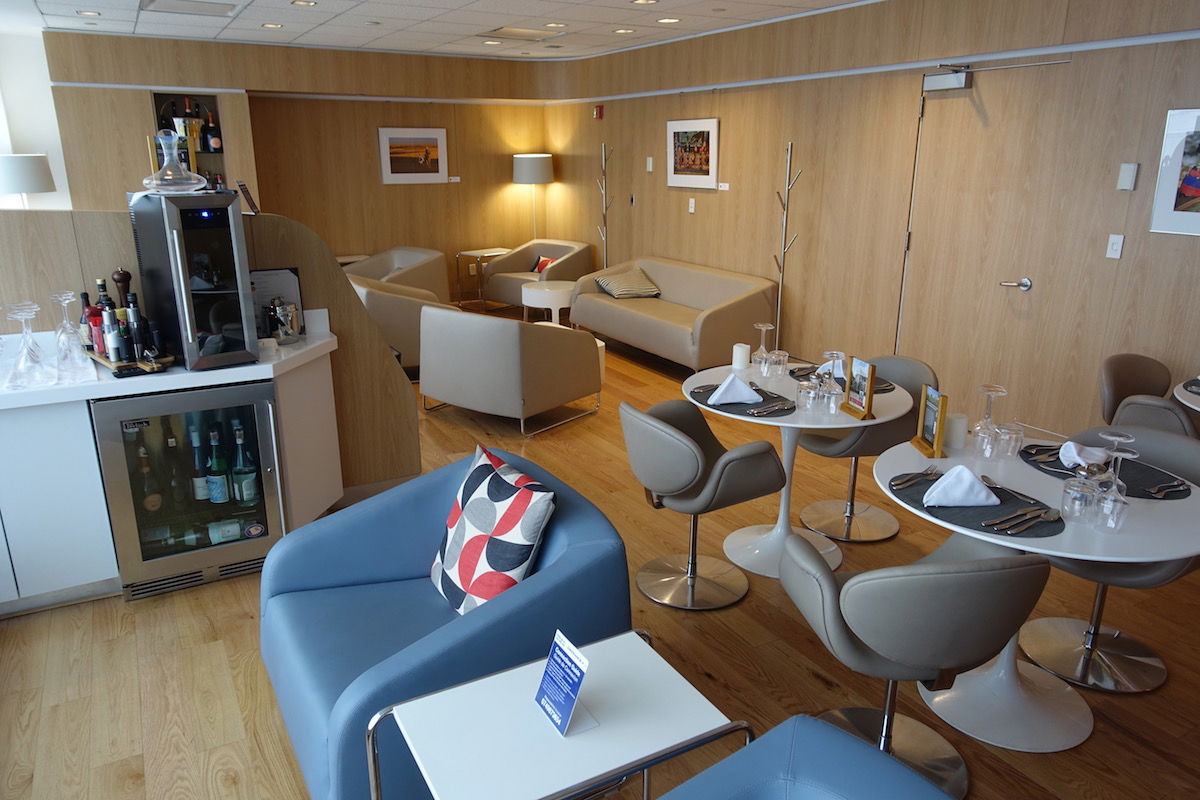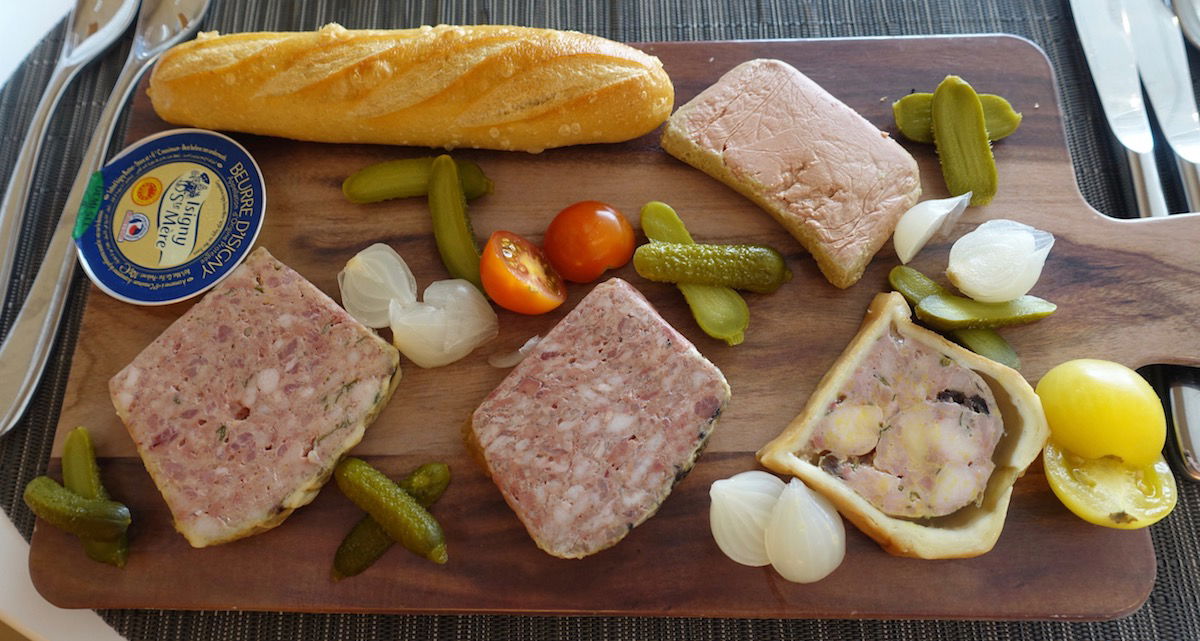 Bottom line
The above are some of my favorite lounges in the United States in a variety of categories, ranging from the best membership lounge to the best business class lounge.
Admittedly this is all highly subjective, so to OMAAT readers — what are your favorite lounges in the United States? Any others that really stick out, even if it's "just" the best Priority Pass lounge?