For the past couple of days there have been rumors of a big announcement coming from American today. Apparently the announcement was supposed to be centered around a new route, and in particular growth out of LAX over the Pacific.
Well, American dropped a pretty big hint about the new route on Twitter this morning:
Let's fly away. Big news coming at 3 p.m. ET. #GreatMates pic.twitter.com/Ttno45g4hE

— americanair (@AmericanAir) June 9, 2015
Presumably:
American is announcing service to Australia
It's part of their joint venture with Qantas (hence the "GreatMates" hashtag)
It's out of LAX, given that the press conference is being held there, and that's what all the buzz has been about
What we don't know, however, is:
What plane will American fly to Australia?
Presumably American could use a Boeing 777-200, Boeing 777-300, or Boeing 787. Keep in mind this will be part of a joint venture, which means there's revenue sharing with Qantas on a per seat basis. As a result, if they operate a smaller plane they'll get a smaller share of the revenue, while if they operate a bigger plane they'll get a bigger share of the revenue.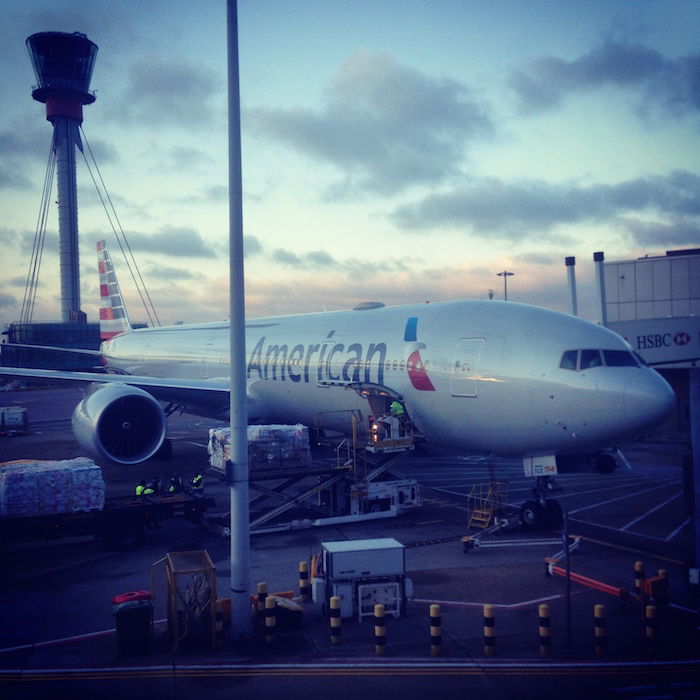 On one hand you'd think they'd operate a Boeing 777-300ER, which is sort of the flagship aircraft of their fleet. On the other hand, they only have a few of these left on order, so I don't necessarily think that's a given.
Depending on the specific route, I could see American operating a 787, or perhaps even a 777-200, given that those are being refurbished and having a lot of additional seats added.
Keep in mind that both Delta and United fly 777-200s between Los Angeles and Sydney, as the route does have quite a bit of capacity nowadays.
Where in Australia will American fly to?
Now, when I first heard rumors of new transpacific flying for American, my first thought was that they'd announce flights to Auckland, New Zealand. Qantas cut the route a long time ago, and Air New Zealand more or less has a monopoly on it. And as part of a joint venture with Qantas, it seems like it could do well.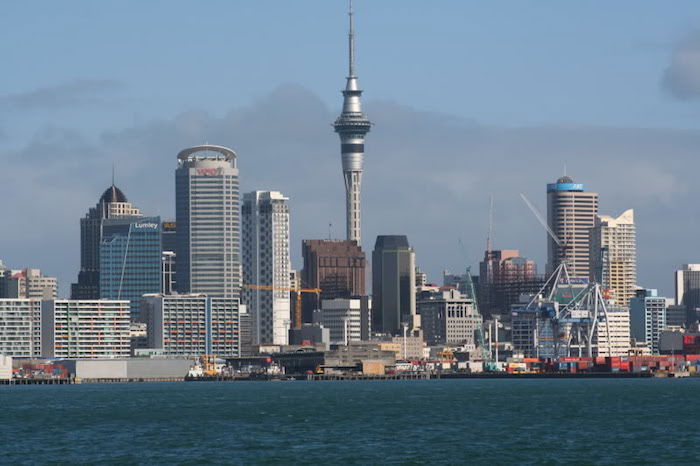 But it seems like that's not happening, based on the kangaroo picture.
The obvious choice would be Sydney. After all, if you're going to fly to just one place in Australia, Sydney seems like a logical choice. But it could also be Melbourne or Brisbane, I suppose.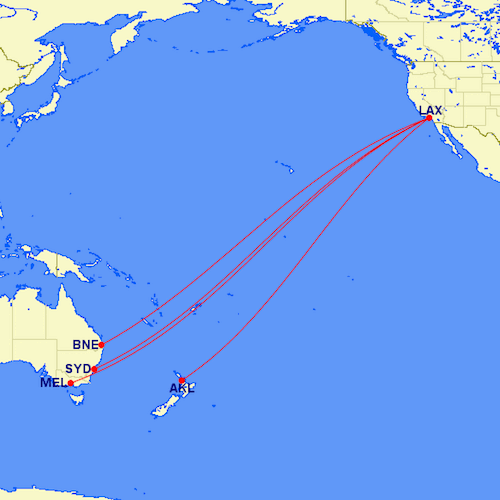 Bottom line
Regardless of which city in Australia American chooses to fly to, I'm really excited about this. While there are alliances and joint ventures, very rarely is there true "metal neutrality." In other words, as an American flyer I'd still rather take American over Qantas, given that I can use my systemwide upgrades on those flights.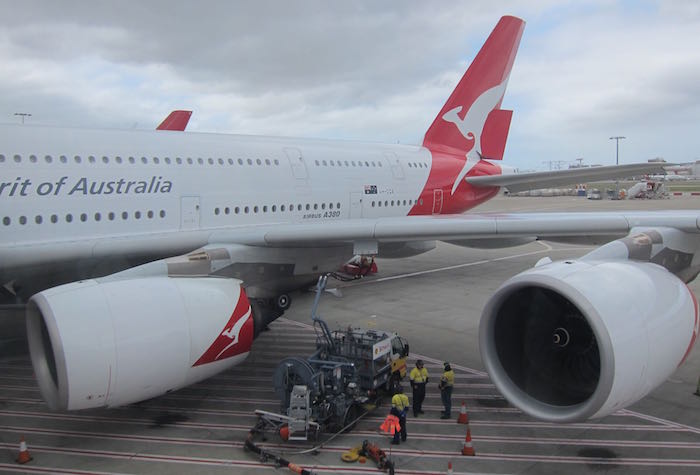 It's great to see American truly transform into a global airline beyond Latin America. Last year they added service to Hong Kong. If they add service to Sydney now, they'll fly to all my favorite major cities in the world.
Which route do you think American is going to announce, and which aircraft will they use?
You only have a few hours to put in your guess before the big announcement!
(Tip of the hat to View from the Wing)