Anyone who's flown Delta in or out of LAX in the past few years has noticed that Terminal 5 has been a work in progress. Various closures and re-configurations have rendered the terminal a confusing maze, and have also meant the trusty skybridge from the top deck of the Terminal 5 parking garage straight to the security line has been out of commission for over a year.
Some of the newly-tweaked parts of Terminal 5 have already been rolled out. But while trendy restaurants (like the excellent Lemonade) and a fancy "Original Farmer's Market"-themed food court have been open for some time now, today marks the official unveiling of the "new" Terminal 5, some $229 million later.
What this largely means in practice is that Delta is introducing premium cabin ground services at LAX, which are rolling out today.
There's been a separate, and quite pleasant, dedicated Sky Priority check-in area for several months now, but for the swankiest of the swank (well, really, just those flying to JFK or internationally), Delta has introduced a dedicated Delta One check-in area called "Delta ONE at LAX," what Delta is touting as its first private check-in lounge ever.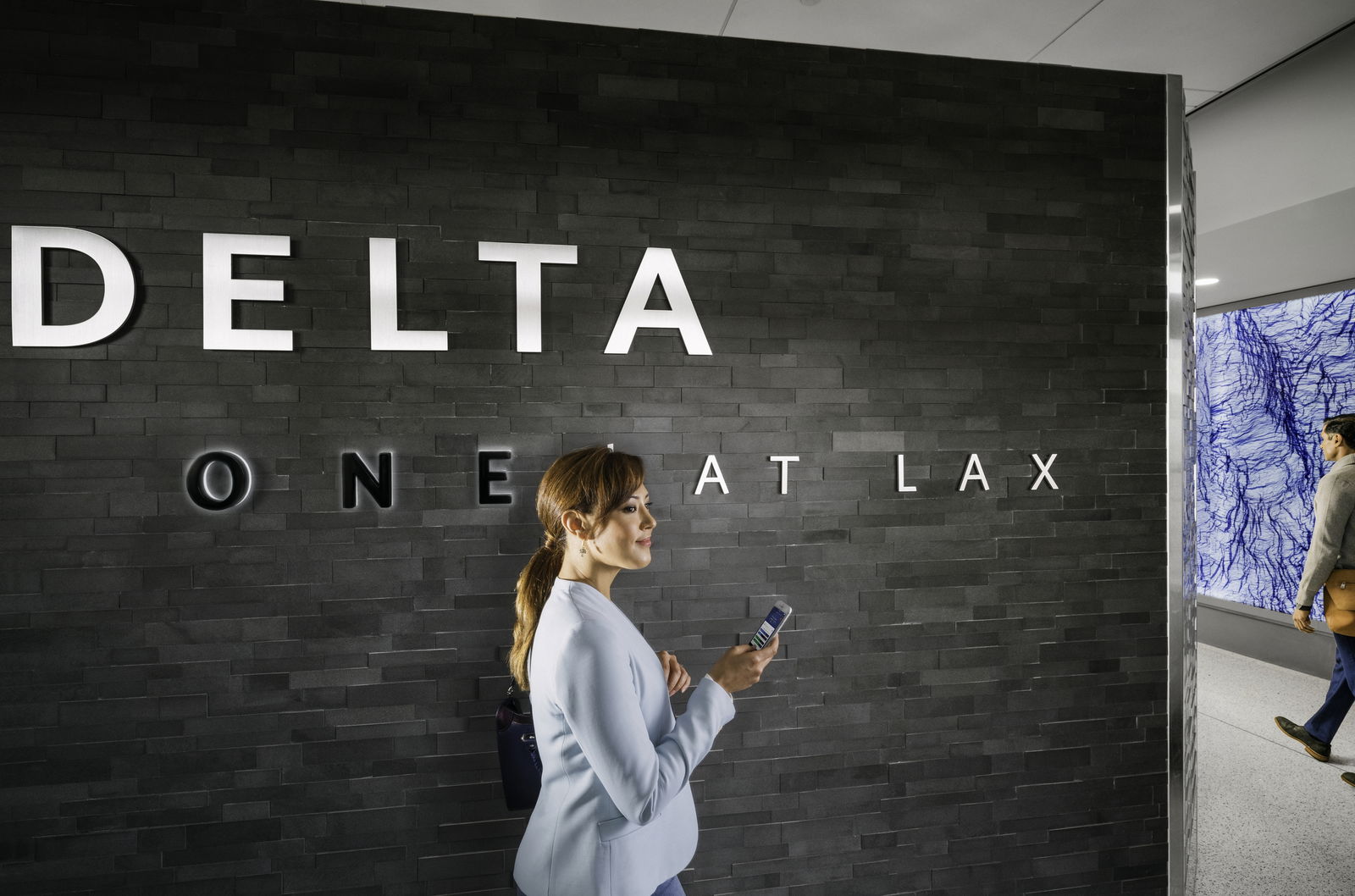 I'm going to take deep breaths and not ask Delta's PR team why "Delta One" is now apparently being styled as "Delta ONE." Or is Delta ONE the lounge, and Delta One the cabin?
Anyway, from the press release:
Delta ONE at LAX provides the most innovative premium check-in experience at LAX of any carrier and is consistent with Delta's other premium offerings on-board and at the airport. Customers flying in Delta One enter the terminal through a dedicated curbside entrance, leading to a private, modern check-in lounge with personalized luggage check, high-design atmosphere, and a refreshment bar. Customers also access a dedicated security checkpoint directly from the Delta ONE at LAX lounge.
This is not-so-subtly being marketed by Delta to the entertainment industry as a "paparazzi-proof" solution to flying in and out of LAX.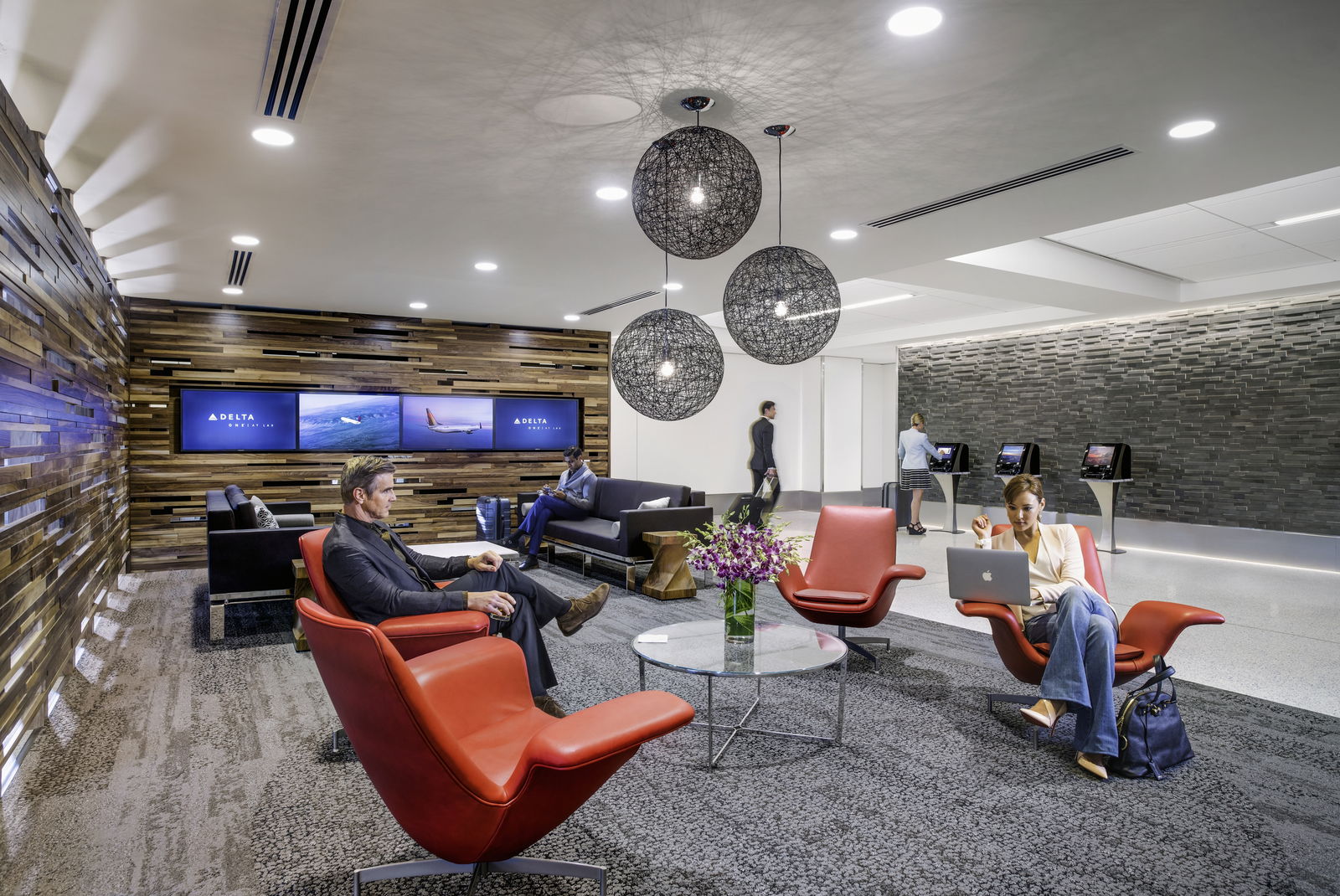 Per the Hollywood Reporter, celebrities (or really anyone) booked into first class on Delta can pay for VIP Select service at $350 a pop, after which you'll be met by a Porsche on the tarmac after landing and driven directly via a secret underground tunnel to a handoff with your (separately arranged) own private driver at an undisclosed "subterranean" location on Century Boulevard.
(Though they never really explain what happens if you have checked bags! Presumably you can send your second personal assistant Jenna to the carousel to wait for your Goyard trunk so she can take it back to the Palisades, even if it means it has to go in the trunk of her 2008 Camry. I mean, really! What does it look like to the neighbors when she pulls into your gated driveway in that thing? She should really buy a German import.)
This is not a new service, however. Delta's VIP Select service has been around for a while now, and as of last year it was only $125 a person from LAX. But it looks like a great opportunity for Delta to re-introduce the service to well-to-do Angelenos and jack up the price.
Also debuting today are the finishing touches on Delta's redo of its existing Sky Club at LAX, which rolls out with 100 additional seats and new shower suites.
In any event, LAX has been getting a lot of upgrades lately across the board, and as a Delta flyer I'm thrilled to have a shinier, smoother and more amenity-filled terminal at my disposal (unless, of course, it's a Delta flight operating out of Terminal 6, which is where happiness goes to mate with Satan and die). Here's hoping this looks as good in person as it looks on paper!