Kate Moss was escorted off an Easyjet flight from Bodrum to London over the weekend after allegedly being disruptive. While the exact circumstances seem to depend on who you ask, she apparently got in a disagreement with another passenger, and served herself vodka which she brought aboard. And perhaps the best part is that she called the pilot a "basic bitch" as she was being escorted off the plane.
Kate Moss called the pilot of an easyJet flight a 'basic b****' as she was led off the plane after drinking vodka she pulled from her cabin luggage, fellow passengers have said.

The 41-year-old supermodel was flying back from Bodrum, Turkey – where she had been celebrating the 50th birthday of actress friend Sadie Frost – when the incident happened.

She was escorted from the plane by police at Luton Airport after becoming 'disruptive', causing the pilot to phone ahead and ask officers to meet the flight. No arrests were made.

A fellow passenger on flight EZY2232 has claimed Moss was refused alcohol and poured herself vodka from her cabin luggage before the incident.

She told MailOnline: 'She called the pilot a "basic b****" as police led her off the plane, she was a little drunk and had a disagreement with another passenger on the flight as she was refused alcohol and then went to serve her own vodka from her cabin luggage.

'But she was not aggressive to anyone and was funny really, the easyJet crew was acting out of proportion.'
So this didn't seem to be a big deal in the sense that she wasn't arrested. Though there is something funny about a supermodel flying Easyjet, serving herself alcohol, and calling someone else a basic bitch!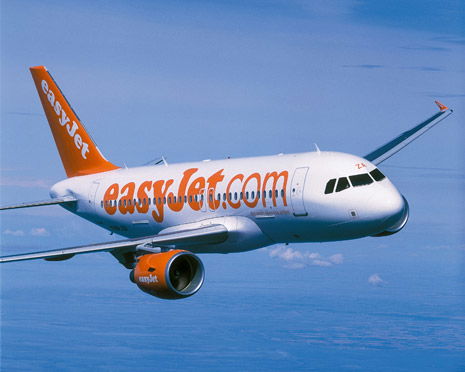 Why was she flying Easyjet? Well, it looks like the only other airline flying the route is British Airways, and they only operate the flight twice weekly, on Mondays and Thursdays. I figured she would have flown private, but I guess not…