While the onboard premium cabin products of non-US airlines are almost getting laughably good (I mean, do we really need showers and bars on planes? I suppose not, but they don't hurt!), the ground experience is still an area which varies wildly:
In many cases airlines use contract lounges at outstations, many of which are absolutely terrible; this is an area where Emirates is quite good, as they realize the value in operating their own lounges at outstations, in order to control as many aspects of the customer experience as possible
Security wait times can vary wildly, so if an airline can save you 30-45 minutes of waiting in line, that's a huge potential value-add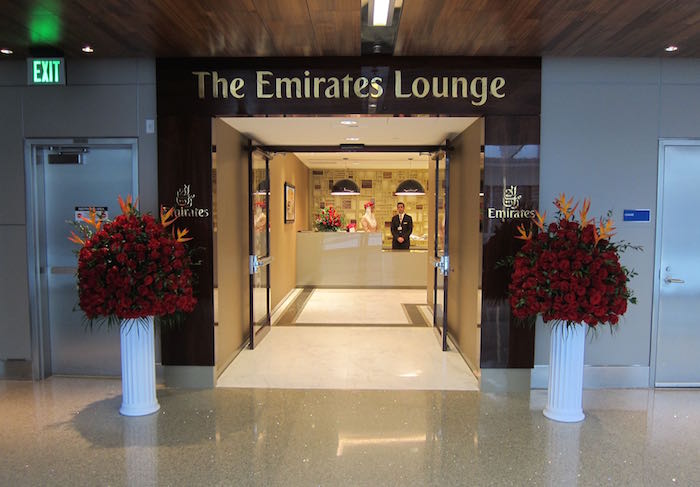 With that in mind, one of the services I most appreciate when flying first class is when an airline can provide an escort to fast track you through security. The availability of this varies around the world, though it's especially variable in the US.
Just to give an example, I flew three different airlines in first class out of Tom Bradley International Terminal at LAX, and had three different experiences when it comes to being escorted: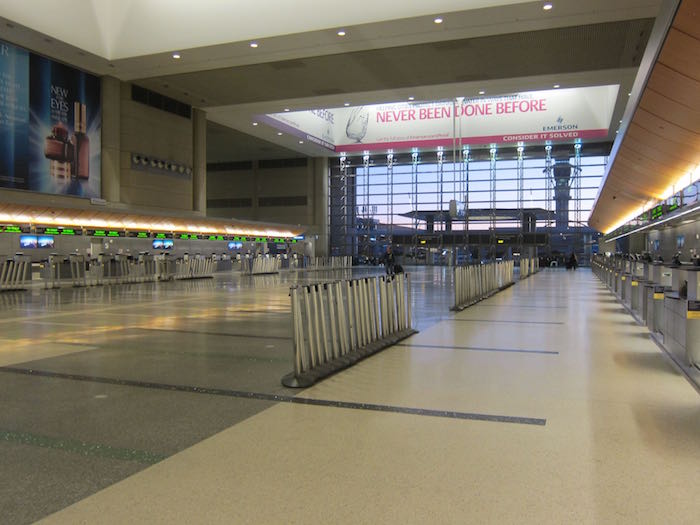 With that in mind, I've found even the airlines best about providing escorts are quite inconsistent. For example, Lufthansa is one of the better airlines about providing escorts for first class passengers, but even their policy varies based on the airport you're flying out of.
So I recently had a conversation with a friend who's a station manager for a major international carrier at a major US airport, and asked him about this. What goes into deciding whether an airline offers escort service for premium passengers? And is it allowed at all airports, some airports, or what?
He explained:
For airlines which usually offer escorts through security, whether or not it's offered is still a function of staffing. In other words, if the check-in queue is long and the desk isn't properly staffed, they might not be able to offer an escort service, given that the top priority is getting a flight out on time.
Policies on this being allowed do vary by airport, terminal, etc. Virtually all terminals will allow someone to be escorted through security, in the sense that an airline representative simply waits in line with the passenger, like everyone else (though I don't see any value in such a service).
Actually escorting a passenger through security and helping them cut the line is sort of unofficially tolerated. In other words, the TSA doesn't encourage this, but they also don't explicitly disallow it. Whether or not they get "angry" about it on a particular day depends on how long lines are, or probably to some degree how much of a "show" is caused. So in practice it's something airlines can get away with if they want.
Anyway, that's what I was able to ascertain from talking to a station manager who has experience with multiple airlines at one major airport.
So what have been my most impressive security line escort experiences in the US?
American Flagship check-in LAX. They consistently do a fantastic job, and it's probably my favorite part of flying Flagship first class to New York on American. There's a special entrance, and then a porter escorts you right to the front of the security line, and even carries your bag. They're usually quite sassy as well, which makes it all the more fun.
Air France check-in LAX. As I mentioned above, when I flew Air France first class out of Los Angeles I had one of the most efficient escorts ever. Not only did she cut the passenger line, but she then transferred me over to the crew line, where she grabbed my bags, and pushed them in front of the entire Singapore Airlines crew's bags. The reaction from the crew was sort of priceless, as crews aren't used to being cut by passengers.
Singapore check-in JFK. So I've flown Singapore Airlines Suites Class from New York to Frankfurt many times, though have never been offered an escort. Flying out on Tuesday, I hit it off really well with the check-in agent, and she offered to escort me through security. If you've flown out of Terminal 4 at JFK, you know just how much of a time saver that can be. It must have saved me well over 30 minutes compared to waiting in the first & business class line. She even placed my bags in front of the Virgin Atlantic crew's bags, and they were giving one another glares over how assertive the escort was being.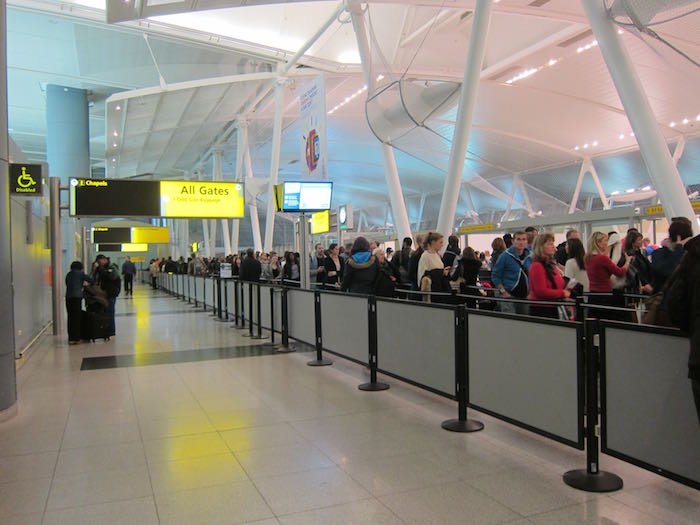 Bottom line
Being rushed through security is a huge value-add service for premium passengers, especially at airports with long security queues. It's something I wish more airlines would offer consistently, so that it could be planned around (if so, I'd arrive at some airports very shortly before departure).
Have you experienced a security line escort service, and if so, with which airline and at which airport? Do you think the TSA should allow this?