One of the aspects of flying I really enjoy is the variety of champagne airlines serve. I feel like I've actually become pretty well versed on champagne through flying alone.
EVA Air, the Taiwanese Star Alliance airline, has long offered one of the most impressive business class champagne selections of any airline.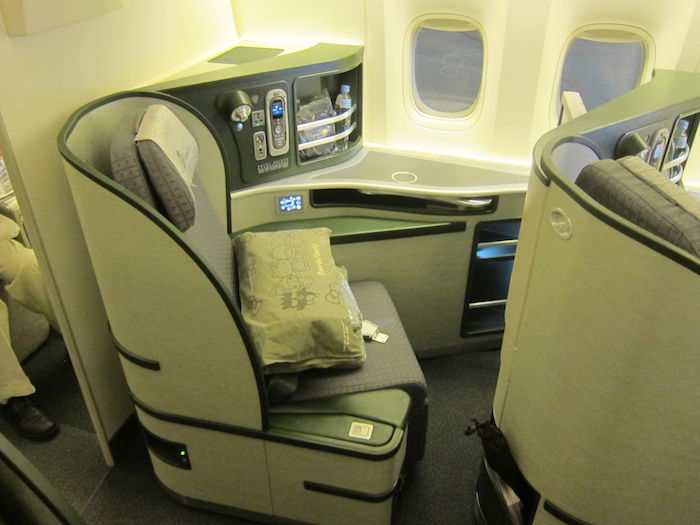 For years they served Dom Perignon in business class, making them one of the only airlines to do so. Then late last year they changed up their champagne, from Dom Perignon 2004 to Veuve Cliquot La Grande Dame 2004. On the surface I realize that probably sounds like a downgrade, though I do prefer La Grande Dame to Dom Perignon, even if it doesn't have the same name recognition. So I considered that to be an upgrade.
Well, it looks like EVA Air has just upped their champagne game even further. Per EVA Air's website:
Krug Champagne Debuts in Royal Laurel Class

Starting this June, passengers in Royal Laurel Class on flights to New York, Paris, and Houston will be able to enjoy Krug Champagne. Established in 1843, Krug is a prestigious family-owned Champagne house known for its craftsmanship and adherence to tradition.
Wow, so EVA Air is serving Krug champagne in business class on three of their longhaul routes. Now that's impressive!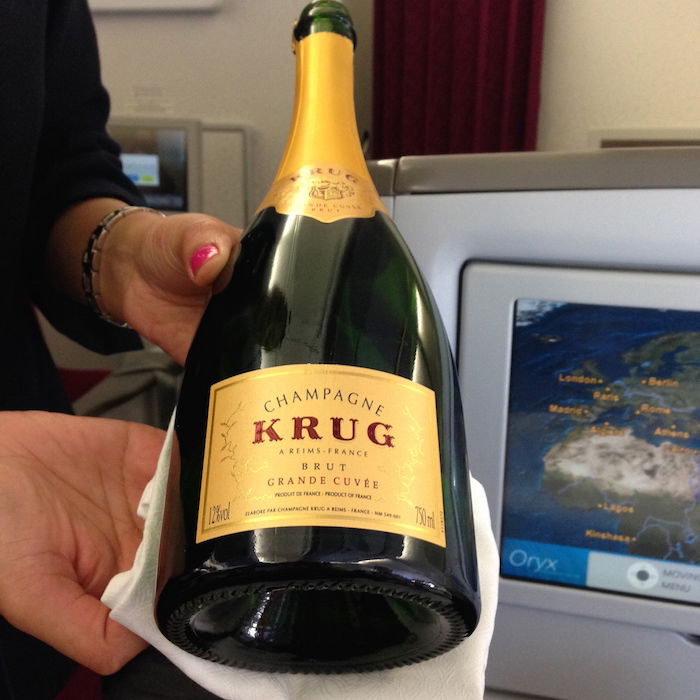 There are a few airlines which serve Krug in first class, and for a long time Qatar Airways even served it in their regional first class, though to my knowledge EVA Air is the first airline to serve Krug in business class.
That certainly makes me want to fly them again, especially given what a well rounded product they offer in business class, in particular with last year's soft product enhancements.
EVA Air is flying one of their Hello Kitty 777s to Houston as of this month, so between Krug and Hello Kitty, I think I've found a new home!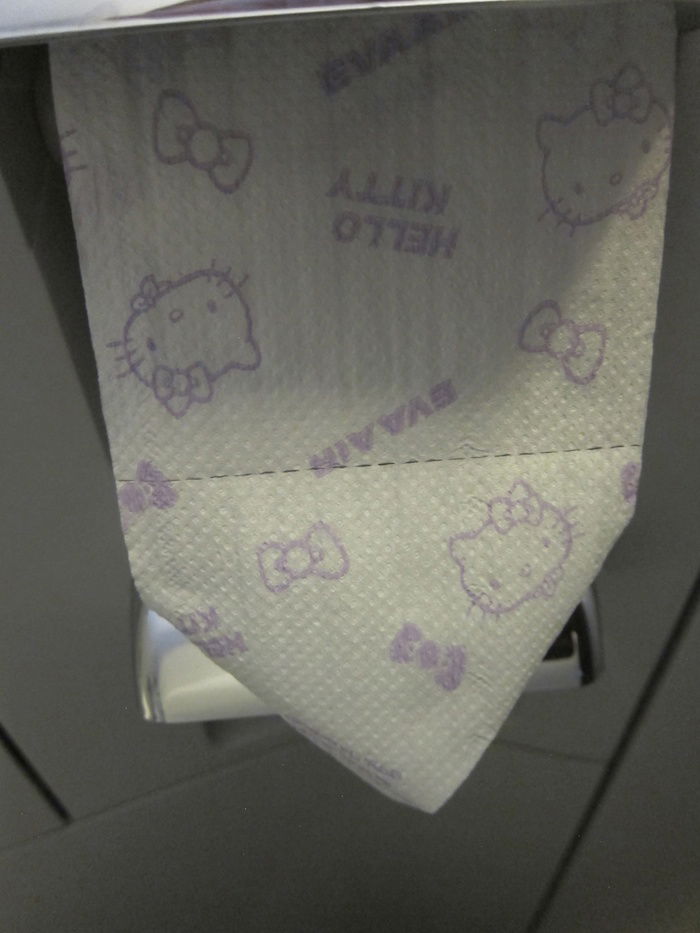 (Tip of the hat to Kelt)