As I wrote about last week, Hilton has just introduced complimentary Wi-Fi for all Honors members booking directly through Hilton. They've updated the Honors terms & conditions to reflect this change, though it seems that's not all they've explicitly changed.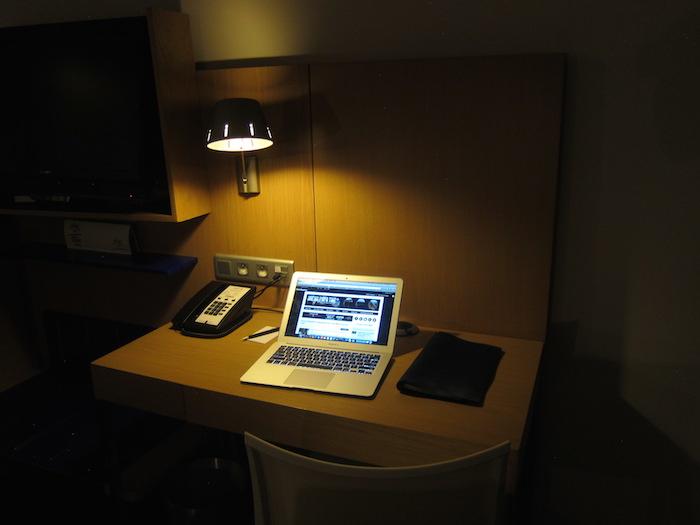 Per the updated T&Cs, Hilton will no longer award elite benefits on third party bookings:
Eligibility for all on-property Honors benefits, including complimentary Internet and MyWay benefits such as complimentary snacks and beverages, complimentary continental breakfast and space-available upgrades, requires a confirmed reservation made through one of the following channels:

Any official direct Hilton Worldwide hotel brand or Honors website (for example, HHonors.com, Hilton.com, Hampton.com, etc.), Hilton Reservations & Customer Care phone line (1-800-HHonors or local Hilton reservations office), Hilton Honors or Hilton mobile application, Directly at a hotel in the Hilton Worldwide portfolio, or Through an IATA accredited retail travel agent professional ("Travel Agent") booking through a Hilton Worldwide channel or the following Global Distribution Systems: Amadeus, Apollo/Galileo, Worldspan and SABRE.

On-property benefits are not awarded in the following circumstances:

Reservations booked through a non-Hilton Worldwide-direct booking channel or a non-designated GDS, third party website or any other channel, Rates available on "opaque" websites where the hotel brand and specific hotel are not known until the booking is made, or Third party hotel packages or travel packages not booked through one of the eligible channels.
It's worth noting that if you book a stay through an approved travel agent partner who uses a GDS, you'll receive the same benefits as booking directly through Hilton.
In the past Hilton explicitly excluded third party bookings from being "qualifying stays" for the purposes of earning points and stay credits, though the terms didn't explicitly address elite benefits. As a result, a vast majority of hotels have honored elite benefits on third party bookings.
Now it remains to be seen whether hotels will actually change how they honor elite benefits on third party bookings. Hotels never had to honor elite benefits under such circumstances, though in practice many properties did. I guess we'll see whether hotels actually stop honoring benefits because the terms suggest that's how it should be.

No more complimentary breakfast for Honors Gold/Diamond members on third party bookings
Bottom line
This is a negative change for sure, though also not one I can fault Hilton for. Hotels have a strong incentive to get you to book directly through their channels, given that they don't have to pay a travel agent/online travel agency a commission that way. Clearly Hilton is trying to strengthen that value proposition further by offering all Honors members complimentary internet when booking directly through them.
Now it just remains to be seen whether Hilton properties change their behavior to conform to the T&Cs. Hopefully not!
What do you make of this change, and what has been your experience getting Hilton elite benefits honored on third party bookings?
(Tip of the hat to LoyaltyLobby)