Brad Pitt and Angelina Jolie were spotted flying in economy on a flight from Paris to Nice, France, this past weekend with their six kids. Apparently they had connected from the Los Angeles to Paris flight on Air France.
From the Daily Mail:
Angelina Jolie and Brad Pitt are two of the world's most famous people.

But it's clear the Hollywood stars like to keep things as down-to-earth as possible for themselves and their brood of six children.

The famous family shunned a private jet or even the luxury of First Class in order to take a normal approach to traveling as they piled into an Air France plane on Saturday, going from the US to France, landing in Paris before taking a domestic trip down to Nice.
Now some will say that this really is much ado about nothing. After all, the flight from Paris to Nice was actually on a regional jet which didn't have first class to begin with. Even if it had, first or business class on most intra-European flights isn't really anything more than a blocked middle seat — of course, I could have suggested a seating strategy to increase their chances of consistently sitting next to the empty seat, which would have given them the same thing anyway.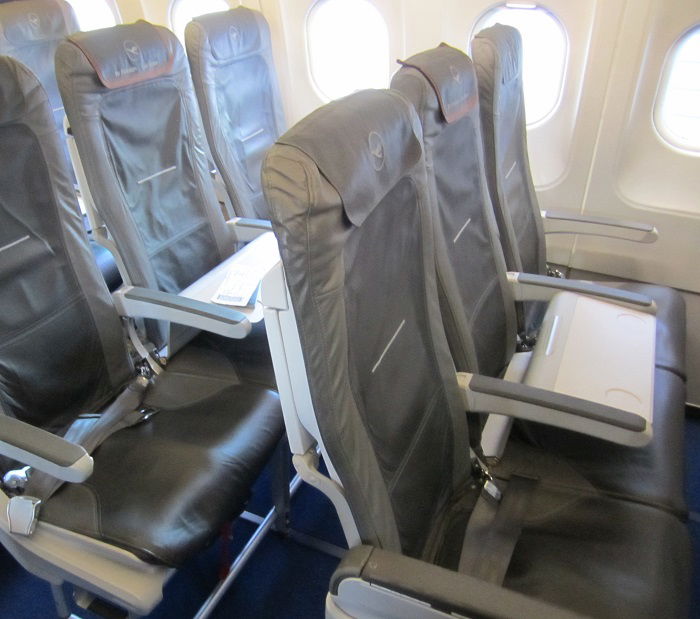 There are also no reports from the LAX to CDG flight, which means they may well have flown in business or first on that segment.
It's hard to say then if they actually chose to fly economy of if that's just all there was. But this is Brad Pitt and Angelina Jolie we're talking about.
They could have flown Lufthansa which does fly mainline on Frankfurt to Nice, at least occasionally. They probably could have flown a private jet if they wanted to. Even if Brad wanted to save a little coin, he could have just chartered from Paris down to Nice.
Yet they still flew economy for at least one segment.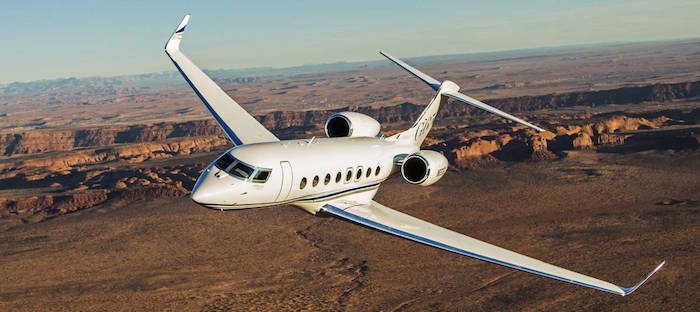 Reports indicate that the kids carried their own bags. They waited in the concourse with other passengers between flights. (Brad should really get a Citi Prestige card so he gets the Priority Pass select membership and can guest his whole family into the lounge!) They walked as a family, holding hands, through the airport and, impressively, didn't get lost in Charles De Gaulle like my friends seem to do. In other words, they actually looked like a normal family and were traveling like normal people.
We can only really speculate as to why, but supposedly they are a relatively down-to-earth family, so maybe they see this as an opportunity for their kids to catch a glimpse of normal life.
---
This all got me to thinking about my own family and whether the quality and quantity of our travel is spoiling our kids. We take a bunch of trips each year, some of which are even in premium cabins. For us, it's not because our net worth has a bunch of zeros on it, but rather because we know how to play the game. We look for deals, we strategically acquire and spend miles and points, and watch our finances.
But our kids don't realize that. They just know that we go on a bunch of trips.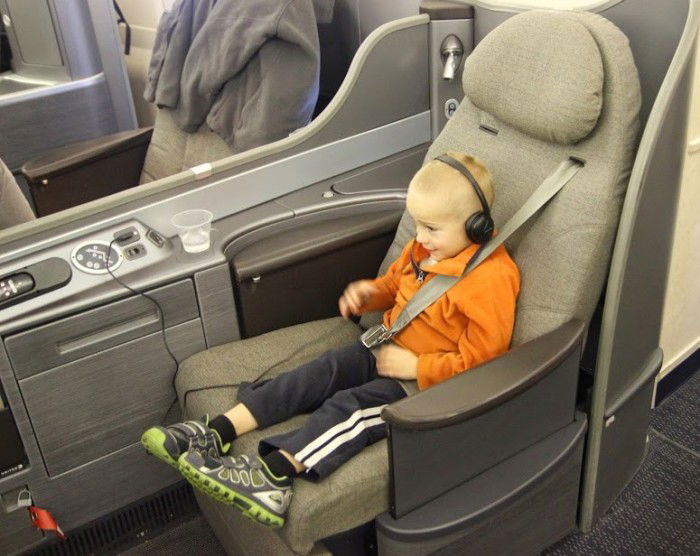 All that is to say that I can appreciate that Brad and Angelina might be trying to raise grounded kids, or at least grounded relative to their position in life. I'm trying to do the same. It's not easy. I think about this stuff a lot.
Do you worry that all of your family's travel that is funded by miles and points will cause your kids to grow up spoiled?