My wife and I are proud to announce that we're expecting a baby boy in late September!
We'll be transitioning to a family of five, including three kiddos under the age of five. We're literally about to create a 3-ring circus, and you can be sure that we'll be taking the show on the road as soon as possible.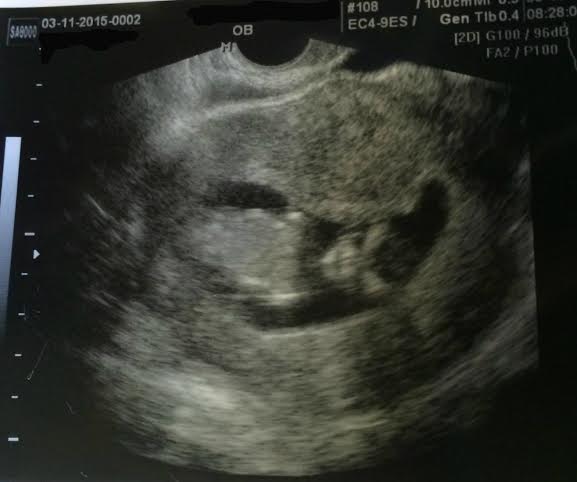 Actually, we don't know how it will all work but we're eager to find out. But first, we have a babymoon to plan. Don't know what a babymoon is? You've come to the right place.
What Is a Babymoon?
I'll be honest — I generally think the term babymoon was ginned up by the travel industry to generate business. It's kind of like how Hallmark created Boss's Day as a reason to sell yet another greeting card. (Actually I think Ben's more of a flowers kind of guy….) But hey, I'm not one to argue against taking a trip, so this is one time in my life where I'm happy to go with the trendy flow. Babymoon it is, then.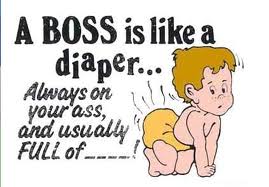 As best I can tell, the general idea of a babymoon is to have "one last trip" as a couple before you transition to the life of family travel. Whereas a honeymoon is a celebration of your new life ahead, a babymoon is a celebration of the old life you're about to leave behind. Or something like that.
For others, a babymoon is just the natural progression that follows from a really, really successful honeymoon…
Where Should You Go?
The simple answer is to the beach. And we're not even really beach people. I mean, I'm usually good for about an hour in the sand before I get bored. But hear me out.
It's hard for me to say this with any authority without having experienced it myself, but my understanding is that being pregnant is kind of a pain for a woman. The human body is an engineering marvel — our center of gravity is generally positioned directly over our feet, creating this precisely balanced form. Getting pregnant kind of throws all that out the window though, as now you have this bulge in front, with nothing counter-balancing it in back. If you draw the force diagram of the situation, you basically see that you've got this torque pulling you downward … and well, let's just say it looks uncomfortable and leave it at that.
Anyway, my wife discovered one really comfortable position during her first pregnancy– floating face down in the water, ideally with a snorkel. For those few blissful moments, she felt weightless, calm, and once again, perfectly balanced. Of course you can float in a pool, but the salt water of the ocean provides more buoyancy and can actually reduce swelling. Plus it has sand. And maybe palm trees.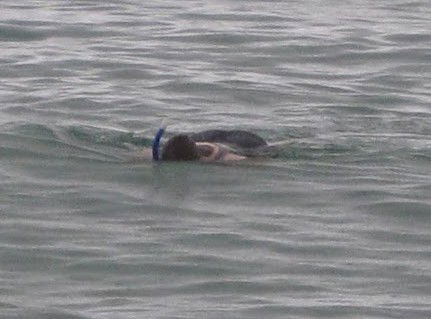 Distance
It probably goes without saying, but you should consider the length of the flight and how far along you or your partner are in the pregnancy. If you're in a premium cabin, preferably with the ability to put your feet up, you can reasonably expect to fly farther than if you're in economy.
Availability Of Medical Care
The availability and quality of medical care at your proposed babymoon destination is a very sensitive subject and one which you should discuss with your partner. Depending on where you go, the medical facilities and practitioners may vary significantly in quality and abundance from what you are accustomed to. Even seemingly well-traveled destinations may pose logistical hurdles if you should need medical care — I've been told that many locals on Maui actually fly over to Oahu for relatively routine procedures, for example.
On the other hand, plenty of people do babymoons to far-flung places around the world, including us. My wife delivered our first two children naturally (no drugs) in a birth center rather than a hospital, so perhaps we have a different perspective on the subject. I will add that as a father, it's important to talk the situation through with your partner, but at the end of the day, we have no more than 49% of the vote (and probably a lot less!) So make suggestions and be supportive, but ultimately it's going to come down to her level comfort with the trip.
How Many Babymoons?
I would argue that you are entitled to a babymoon during each pregnancy. After all, you're about to embark on another 12-18 months of straight up nighttime feedings, dirty diapers, and crying so you might as well try to get in a little relaxation while you can.
Or look at it this way — as parents of multiple kids we spend a lot of effort making sure that each kid gets the same opportunities and experiences as the others. Doesn't it seem like not having a babymoon for #2 is already getting off on the wrong foot?
Perhaps the real question then for Babymoon 3.0 is whether or not to take the kids. I expect the purists will say that it's not a babymoon if the kids come, but we don't see it that way. We view it as our last trip as a family of four. We all have our own personalities, and we've sort of figured out how to live together. Now we're about to introduce a fifth personality into the mix, so the family dynamic is going to change. So it really will be our last trip in our current configuration.
Our Babymoons
We've taken a babymoon for each of our pregnancies. In fact, since I'm prone to doing things to excess, we've actually taken multiple babymoons for each pregnancy. Like I say, I don't need much of an excuse to travel. So these are our official babymoons, which for us means it was the last significant trip before the birth.
Babymoon 1.0: Kauai
Our first babymoon was to Kauai. It was our first trip to the island and we very much enjoyed it. We stayed at the Marriott Courtyard on MegaBonus free nights, though I think it's since gone up in category. (What hasn't?) We snorkeled at Poipu beach.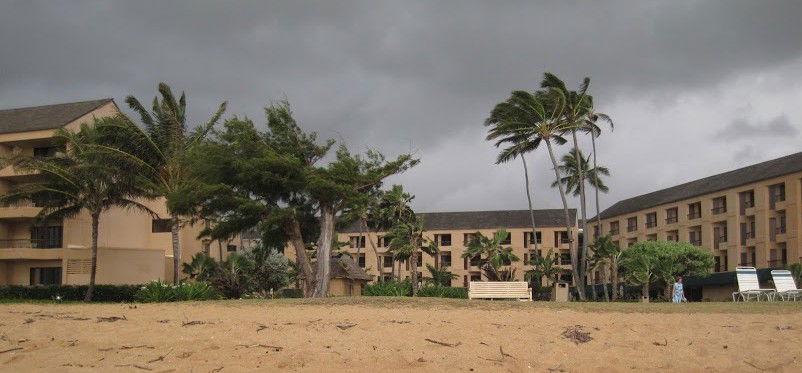 Babymoon 2.0: Puerto Rico
Our second babymoon was to San Juan, Puerto Rico. We really like Puerto Rico and even spent part of our honeymoon there. On this trip, we stayed at the Hyatt Hacienda Del Mar in Dorado, which is generally considered a love-it or hate-it type of property. As introverts, we love the secluded, private beach, and the peaceful nature of the entire property. (And don't mind the hulking edifice of a deserted hotel next door.)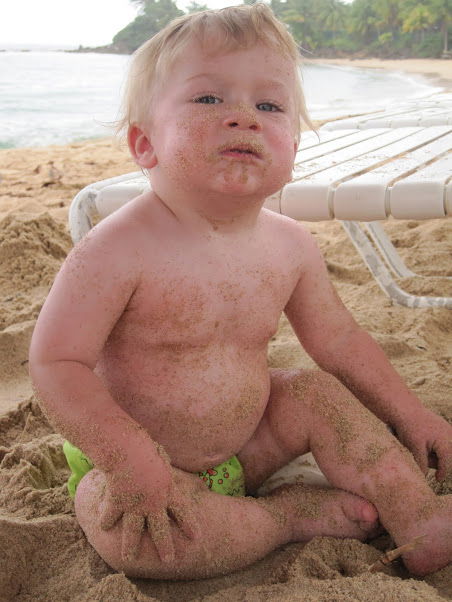 I was able to apply a Diamond Suite Upgrade, and we were upgraded to a fabulous 2-room suite, which was great since we had the product of Babymoon 1.0 along on the trip.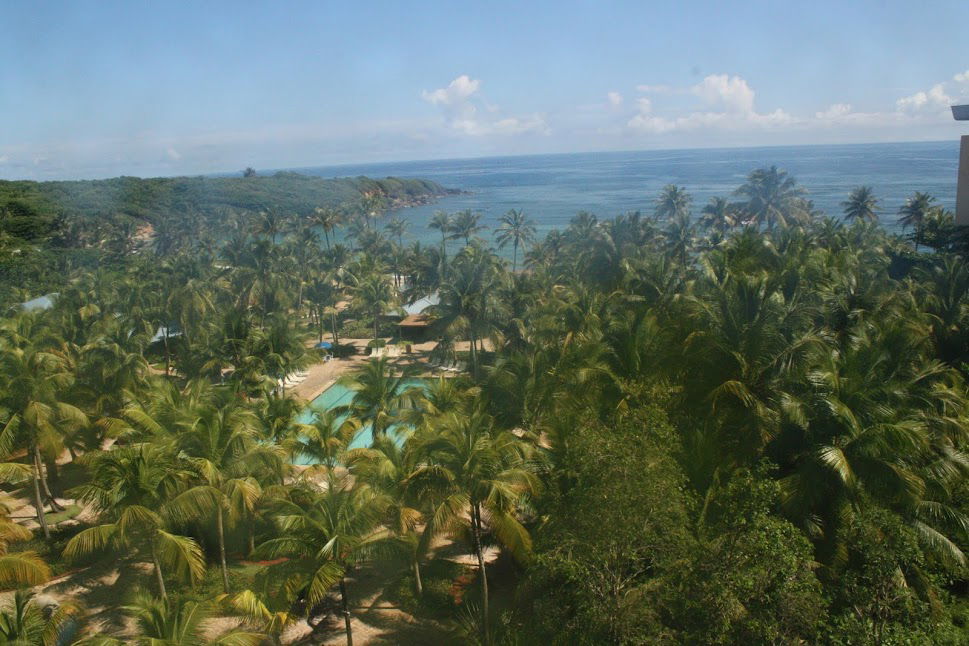 Babymoon 3.0: Aruba
For this baby, we're headed to Aruba next month. We usually don't travel much in the summer months, mostly due to the lack of good deals on airfare. This year has been a bit different in that there have been a variety of deals to interesting destinations available. So when we saw Aruba for the low $300s from the middle of the country, we jumped on it. We'll have both kids along, so it really will be our last big adventure as a family of four.
We're still figuring out where to stay so please leave your suggestions in the comments.
Have you been on a babymoon. If so, where did you go?