We've seen quite a few promos on the loyalty program front the past week, which I'm excited about. I think the highlight was the JetBlue Points Match promotion, which I know many of you have taken advantage of.
I'm spending the weekend in Aspen, and it's my first time here. While the weather isn't ideal by traditional standards, it has worked out quite well, as it has been really cloudy without much rain, which I consider to be ideal.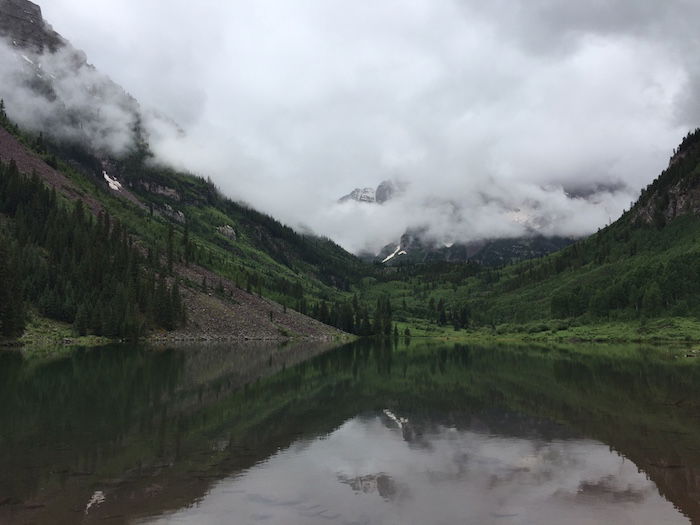 I'm excited about my upcoming travel, as I'll shortly be headed to Norway and then Russia, which are probably the two destinations I'm most excited about visiting this year.
Featured Stories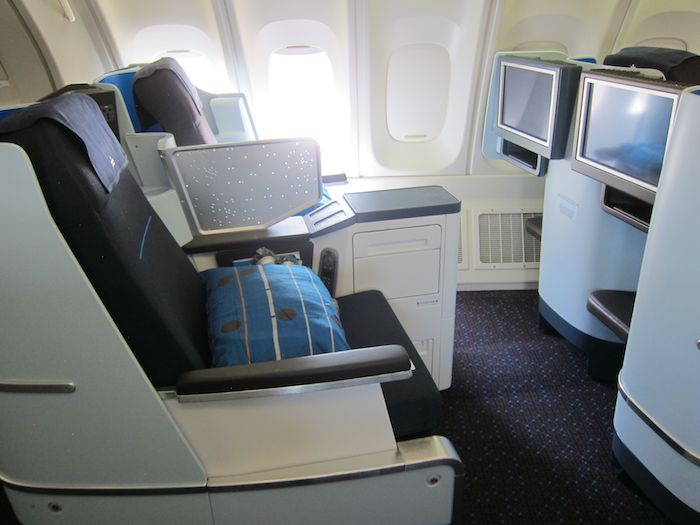 FlyingBlue just published their latest Promo Awards. These are valid for bookings made between July 1 and July 31, 2016, and for travel between September 1 and October 31, 2016, and offer 20-50% off select award tickets on Air France and KLM metal.
Late September and October are probably my favorite time to travel to Europe, as the weather is still fairly nice, while you avoid much of the crowds. With that in mind, FlyingBlue has seven Promo Awards between North America and Europe during this period, which is more than usual.
---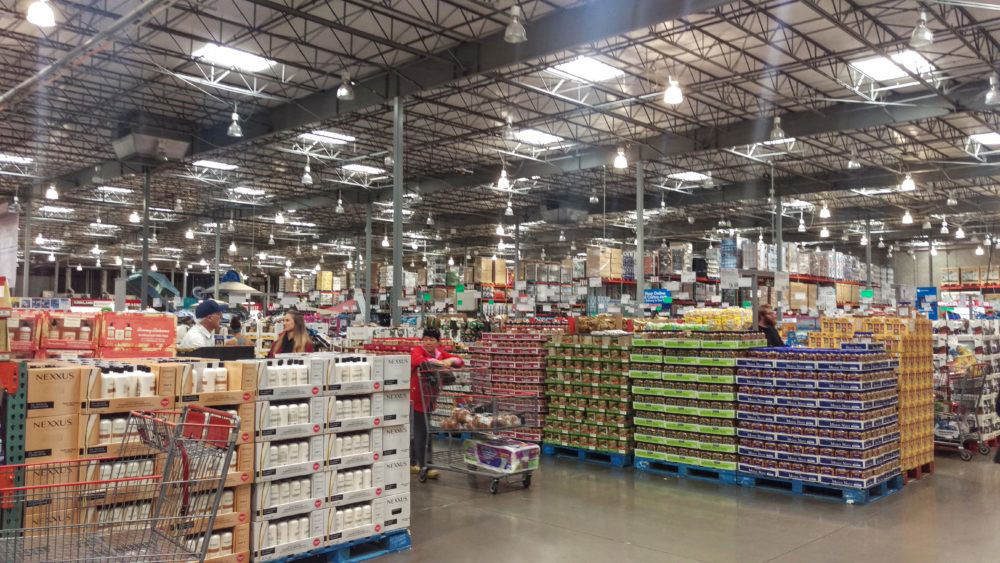 In case you've been living under a rock for the past month or twelve, Costco recently switched from an exclusive agreement with American Express to now only accepting Visa.
That's been a big deal in the credit card world, which I guess is not surprising given the volume of business that Costco does. To try to capture a piece of that buzz, Sam's Club is effectively honoring Costco memberships as their own through July 4th.
---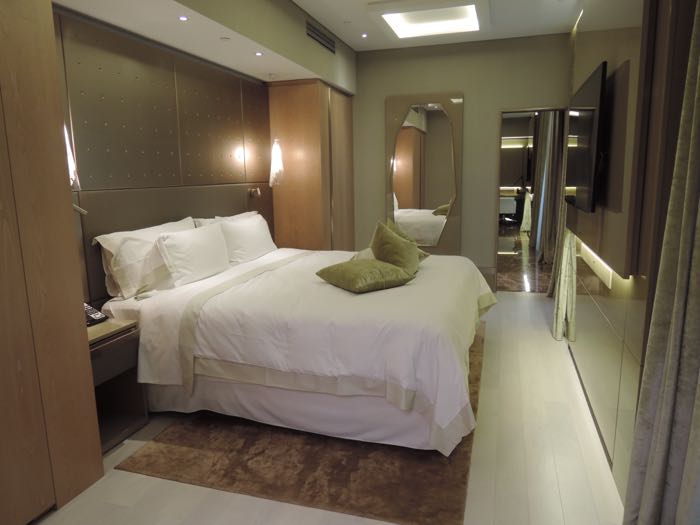 A couple of weeks ago Ford wrote about Starwood's Luxury Privileges program, which offers extra benefits for booking at St. Regis, W, Luxury Collection, and select Westin properties. It's a program I've used (and written about) for years.
While I think Ford did a great job covering the program, I wanted to specifically cover one of the very best benefits of Starwood Luxury Privileges. Specifically, I'm talking about the hotels that offer a third or fourth night free.
---

TIPS: Earning Miles & Promos
Fly Business Class From Bali To London For Under $400 One-Way
Awesome British Airways Business Class Fare Between New York And London
Transfer Citi Points To Etihad With A 25% Bonus
Official: JetBlue Is Fully Honoring Their Incredible Points Match Promo
Now Is The Perfect Time To Request A Delta Status Challenge
Earn 10x Chase Points On Hotels & Car Rentals Booked In July
Earn 5x Points At Restaurants Starting Today
No, JetBlue Hasn't Discontinued Their Points Match Promotion
Limited Time: No Annual Fee Hilton Visa 75K Point Sign-Up Bonus
One Week Left For Increased Delta Amex Sign-Up Bonuses
11 Reasons The Citi Prestige Is The Ultimate Credit Card
9 Answers To Upside Travel Questions
Earn An Extra 10K Starpoints With The SPG Business Amex (Targeted)
Should You Do A JetBlue Status Match In Conjunction With The Points Match Promo?
Costco Members: Try Sam's Club For Free This Week
Details Of The New Alaska & Japan Airlines Partnership
United Offering 100% Bonus On Purchased Miles Through August 15, 2016
48 Starwood Hotels Where You Can Get A 3rd Or 4th Night Free
Why I Just Applied For JetBlue Plus Card
TRICKS: Redeeming Miles
An AWESOME Singapore Airlines Business Class Award Just Became Bookable
Are Emirates Awards No Longer Bookable With Alaska Miles?
Save 25% On Air France/KLM Award Tickets To Europe This Fall!
Marriott Launches Their Experiences Marketplace
Hilton Honors Summer 2016 Hotel Category Changes
How To Maximize American's Business Extra Program
Alaska Cuts Mileage Earning Rates On American As Of August 1, 2016
TRAVEL With Ben (Lucky)
My Horrible, Fraudulent Uber Driver — WHAT WAS HE THINKING?!
And The Winner Of Two Business Class Tickets To Serbia Is…
REVIEWS & Trip Reports
Review: Qantas Business Class 737 Sydney To Auckland
Dining At Dulce Patria
Review: Park Hyatt Sydney
Exploring Mexico City's Historic Center
Review: Etihad First Class A380 Abu Dhabi To Sydney
This Is What A $570 Per Person New Year's Eve Hotel Gala Is Like
Day Trip To Coyoacán
Review: Returning To The Park Hyatt Maldives
Floating Around Xochimilco
Read The First Air Serbia A330 Business Class Review
NEWS & Updates
Starwood Loyalists Get #StarwoodProud
Yum: Brussels Airlines To Serve Fries & Belgian Waffles Onboard
Video: Southwest Captain Operates Retirement Flight With Son As Co-Pilot
Watch The Trailer For Captain Sully's New Hollywood Film
Malaysia Airlines Appoints New CEO; Old CEO Quits Effective Immediately
Check Out The Redesigned Hyatt Gold Passport Site
WOW Air Adding Flights Between Iceland And New York
Chipotle Learns From Airlines, Introduces Complicated Loyalty Program
SPG Keyless Is Improving & Expanding To More Hotels
The First US-Branded Hotel In Cuba Is Now Open
Breaking: Multiple Explosions At Istanbul's Ataturk Airport
Etihad Lounge Los Angeles Opening In July 2016
The Waldorf Astoria New York Is Closing In Spring 2017
US & Singapore Introduce Bilateral Trusted Traveler Program
Malaysia Airlines' CEO To Work For Emirates
Will The Cost Of Airfare To The UK Decrease?
Singapore Airlines 777 Catches Fire At Changi Airport
---
I hope everyone has a great (hopefully) long weekend!