I've been really impressed by the speed at which things have been progressing between the US and Cuba on the travel front, ever since sanctions between the two countries started to be lifted early last year. A couple of weeks ago, commercial flights between the US and Cuba became bookable, as they launch in September.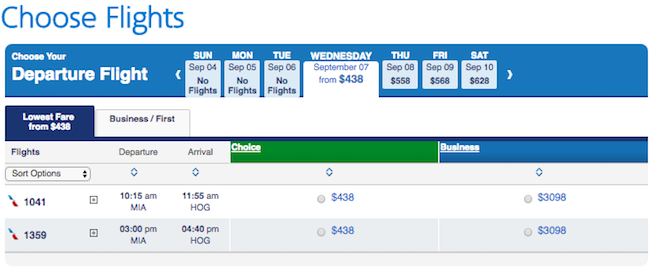 For those who are points obsessed, there's also progress being made on the hotel front. In March we learned that Starwood had signed a management contract for two Cuban hotels, making them the first US hotel chain to operate a property in Cuba in over half a century.
Hotel Inglaterra is being renovated and will begin operating as a Marriott Luxury Collection hotel as of August 31, 2016.
Meanwhile the Four Points by Sheraton Havana (formerly the Hotel Quinta Avenida) is now officially operating under Starwood management, meaning it's bookable on marriott.com effective immediately.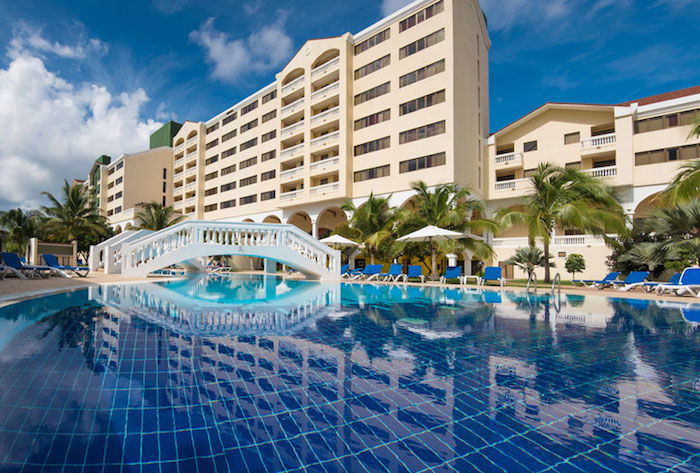 The hotel looks perfectly acceptable for a Four Points. Most people aren't going to Cuba because they're looking for cutting edge five star hotels, but rather for the culture. It's worth noting that the hotel is actually being renovated at the moment, but they won't close it while that happens. There's already a shortage of room capacity, so I'm guessing they don't want to reduce the capacity even more, especially given the rates they can charge at the moment.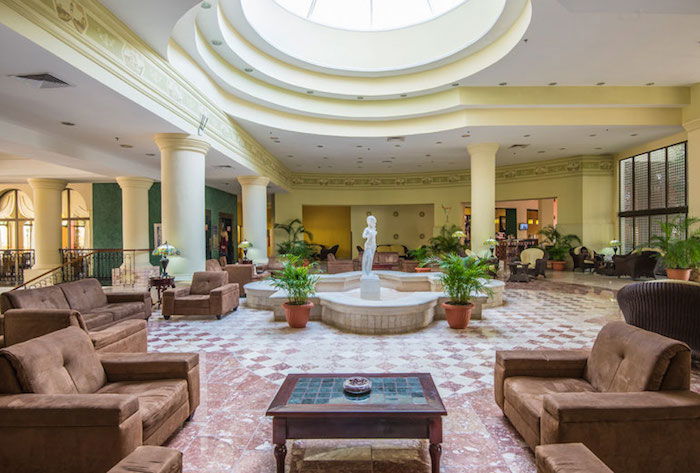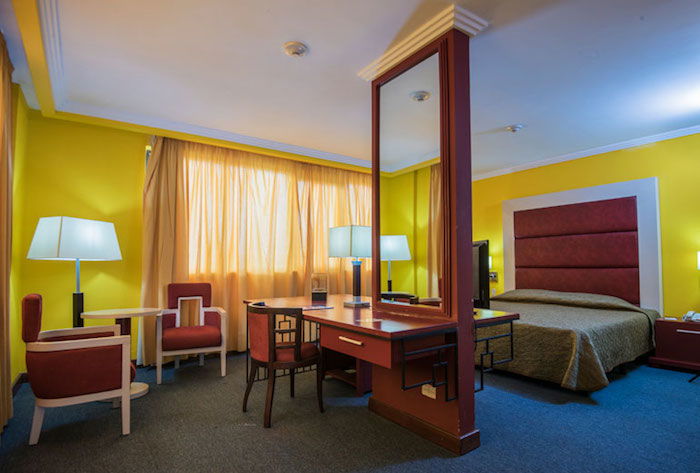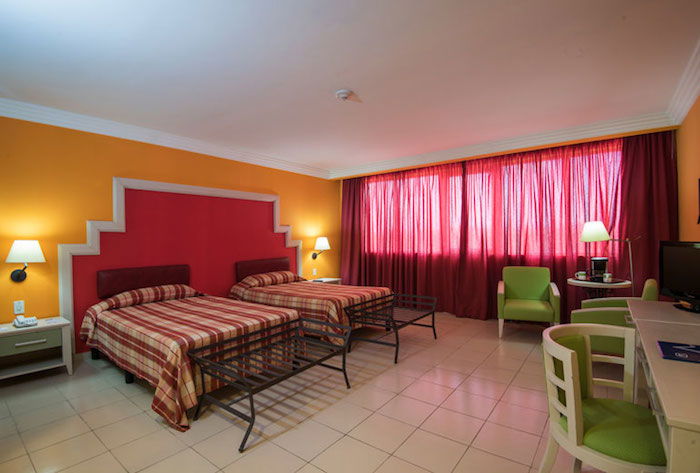 Ready for the crazy part? The Four Points by Sheraton Havana is a Category 6 hotel, meaning a free night costs 60,000 Marriott Rewards. That makes this the only Four Points by Sheraton in the world to be designated a Category 6 hotel.
Rates seem to mostly be around ~$200 per night, so based on that it seems like this should be a Category 4 property, or perhaps a Category 5 property at absolute most.

There are a few dates around the holidays where I'm seeing rates of $400+ per night, which is the rate I'd expect to be the norm for a Category 6 hotel.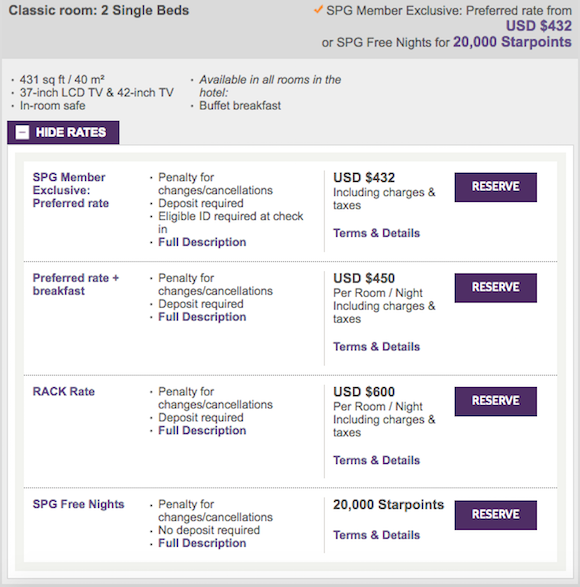 Category 6 seems like an overkill, though perhaps they're expecting rates to go even higher once US airlines announce flights to Havana (as of now they've only announced flights to Cuban cities other than Havana). The reality is that there's very little supply and there will be tons of demand, as Havana will get flooded with tourists.
I'll be curious to see the long term trend of rates at this hotel — I'm guessing short term they'll go up, once commercial flights from US airlines to Havana are announced, and then long term I'm guessing they'll go way down, once the "OMG I HAVE TO GET TO CUBA BEFORE EVERYONE ELSE" craze dies off, and more inventory is added.
As you'd expect, there are quite a few restrictions which come with booking a stay in Cuba, like having to sign an affidavit upon check-in, having all rates be pre-paid and non-refundable, and requiring any additional costs to be settled with a non-US credit card.

Anyone planning a trip to Cuba anytime soon, and if so, would you consider staying at one of the Starwood properties?
(Tip of the hat to Mike)