---
It didn't matter whether we were eating off carts or fine china, paying $1 or $10 or more, everything we ate in Mexico City was amazing. Everything. I don't know if we just lucked out, or if it's truly impossible to have a bad meal in the city, but I certainly intend to research further on future trips.
So I'm highlighting Dulce Patria as an example of some of the fine-yet-approachable dining available, not as the single "must-go" option. There are many other incredible restaurants (we tried, but couldn't get a table at Pujol, for example). Additionally:
Dulce Patria is located in Las Alcobas, so you can charge the folio to your room and earn SPG points
Many of the best restaurants in town are closed on Sunday, but Dulce Patria is open for lunch from 1:30 to 5:30, which is when we went
The approach here seemed to be more casual, so if you're intimidated by the idea of "fancy" this could be a good place to try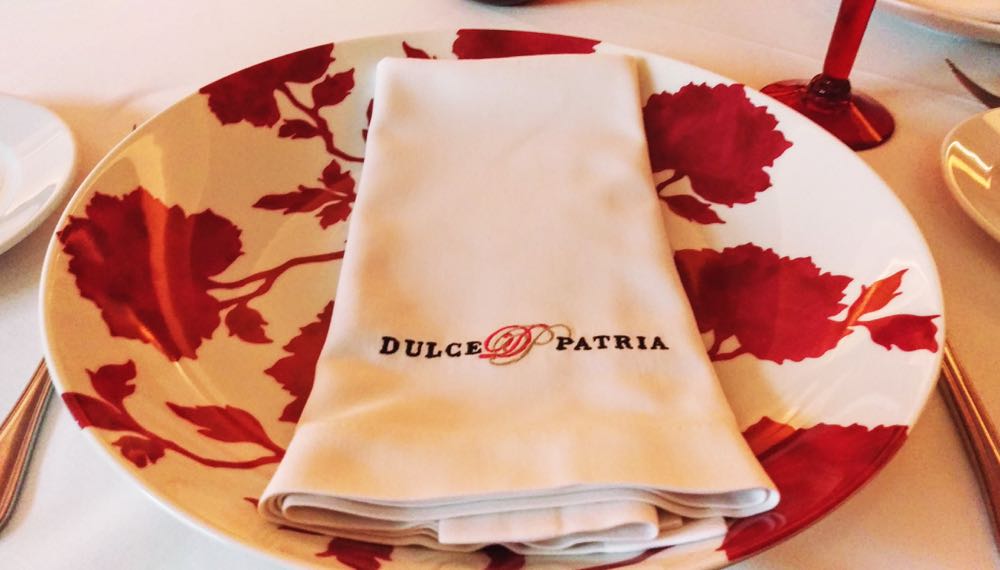 Dulce Patria place settings
The best word I can use to describe the styling of Dulce Patria is "whimsical." From the pink floor treatment, to the quirky art — the whole place just oozed fun.
The presentations were also playful, like the addition of edible flowers to the water glasses: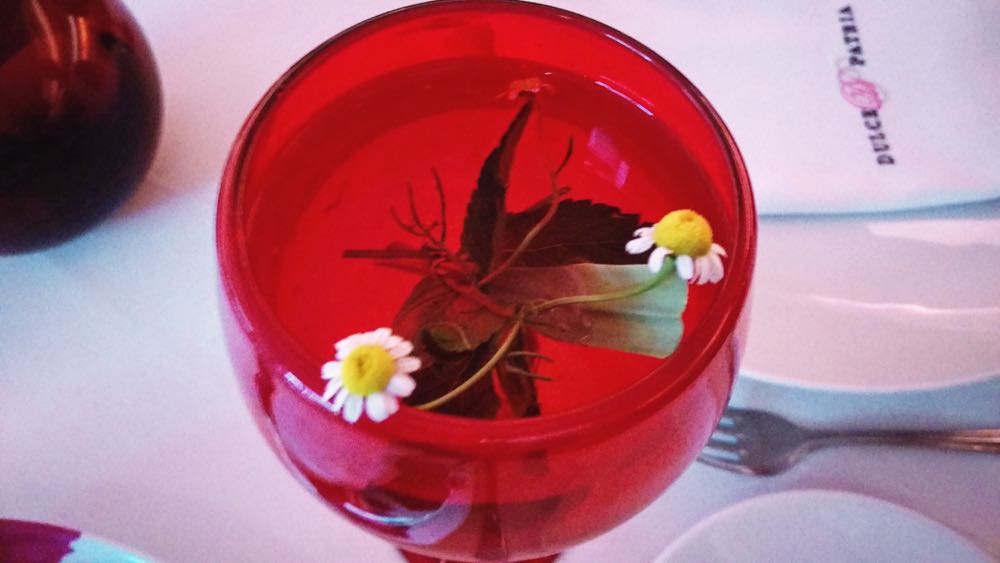 Dulce Patria water goblets
We ordered gin and tonics to start, which were served with twists of lime, orange, and grapefruit.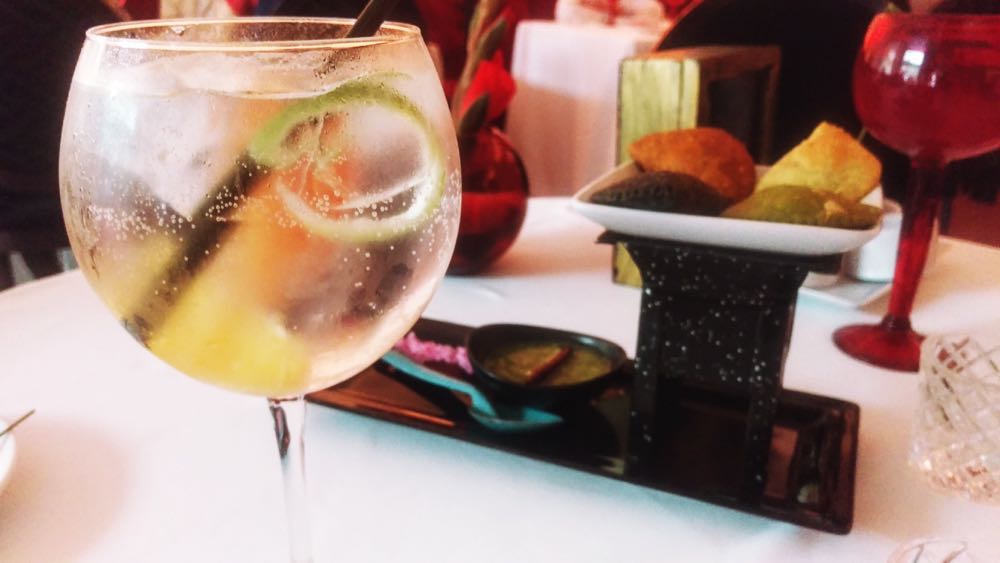 Gin and tonic
The staff was very helpful in explaining the menu and making recommendations. Not everyone spoke English (nor did I expect them to), but enough people did that we got by just fine.
We ordered esquites to start, which is one of my favorite casual foods, as an appetizer. The "high end" version was delicious as well.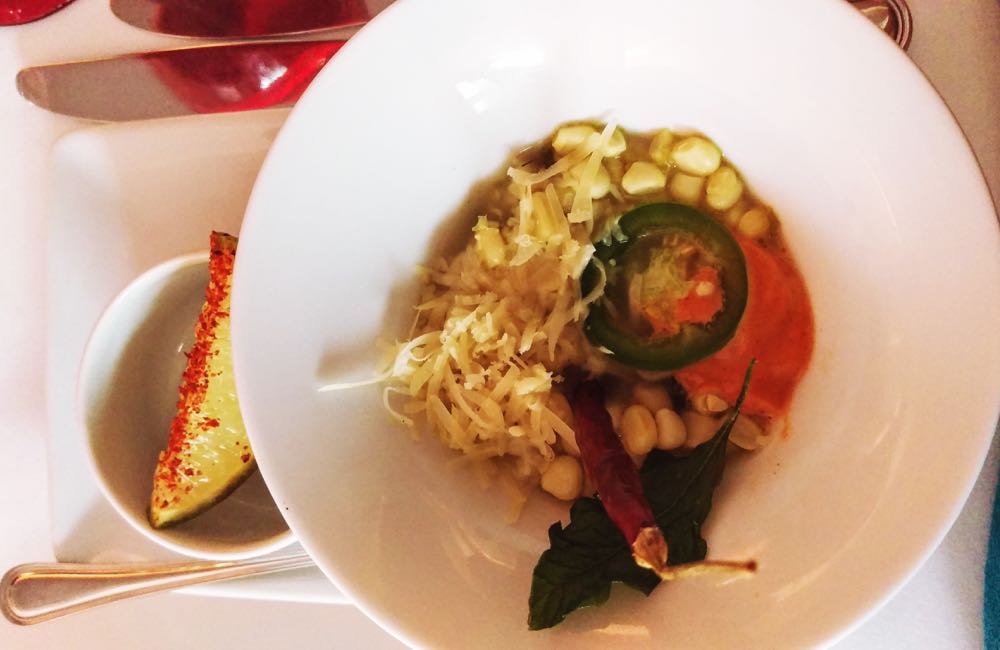 Esquites at Dulce Patria
We also ordered the quesadillas as a second appetizer. These were presented more like what I would consider empanadas, and each were filled with a different combination of cheeses.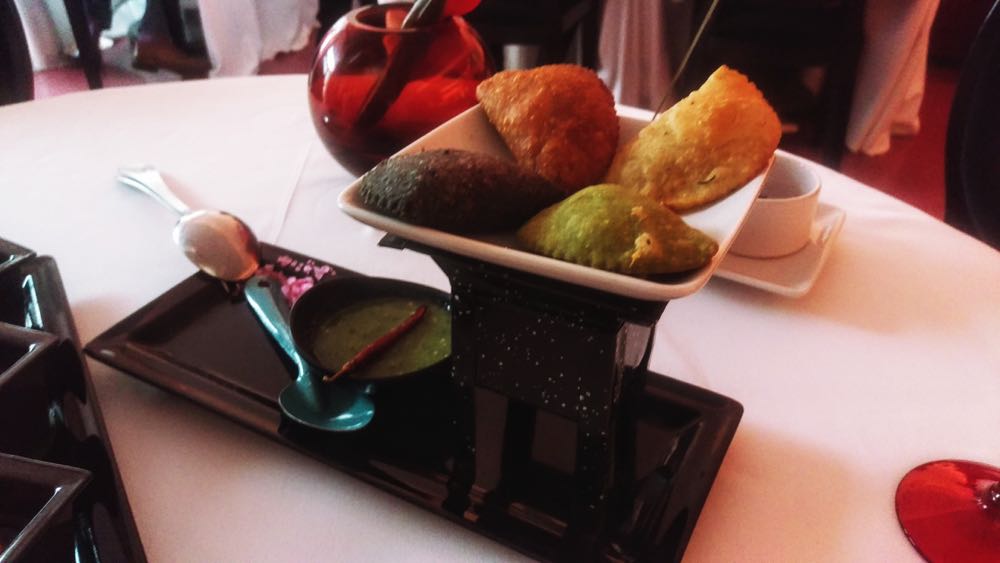 Mixed quesadillas
A trio of salsas were brought out as well.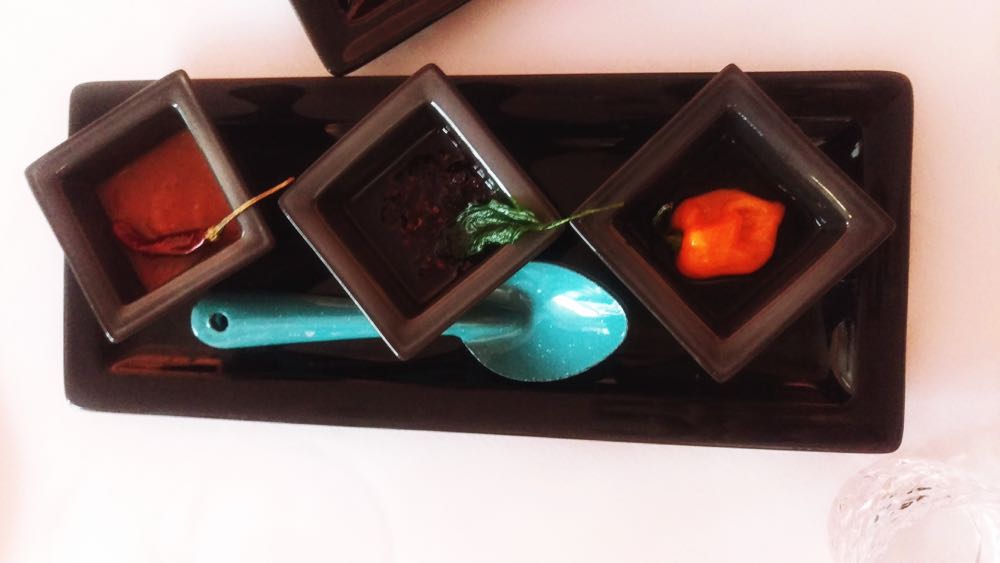 Dulce Patria salsas
The waitstaff also came by with an incredible assortment of bread, which I didn't partake in, and felt awkward asking for a picture of. But, if bread is your thing there were a half-dozen varieties.
We deliberated endlessly over the entrees, as everything sounded good, but eventually chose two.
A tasty fish, which was served with a rather unique take on a tamale: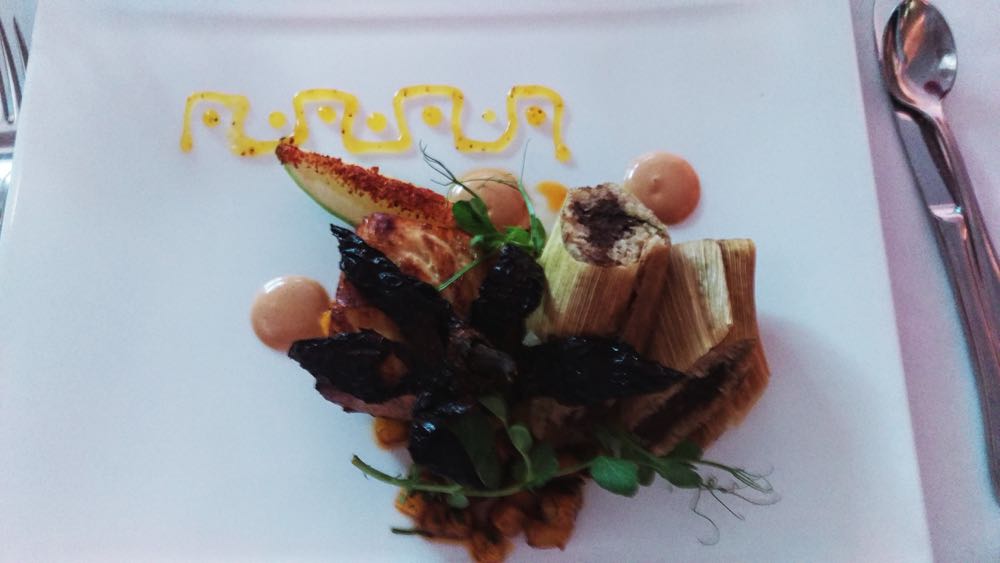 Best thing on the table, hands down
And the house speciality, a duck in black molé, served alongside rice and plantains.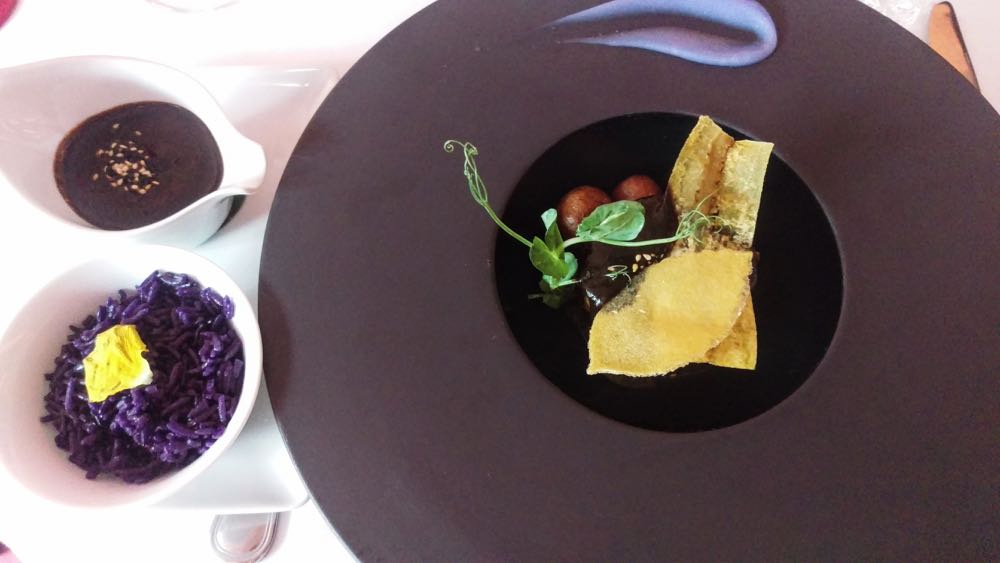 But the molé was delicious as well
Both were incredible. The molé had endless depth of flavor, and the accompaniments showcased the mains, rather than overpowering them.
Somewhere along the way we ordered a round of mezcal, which was served with an updated take on the traditional orange and chile garnishes.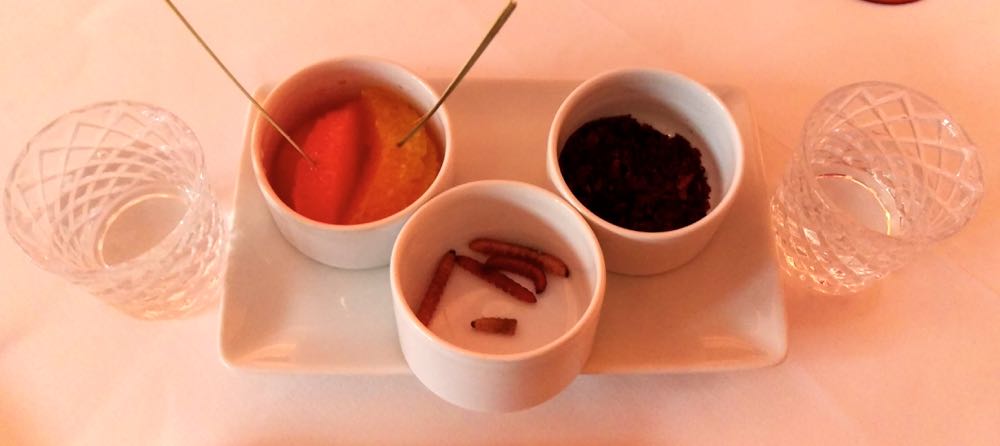 Mezcal service
And then against our better judgement we ordered dessert. Or two desserts, because at this point, why not?
A lovely lemon flan —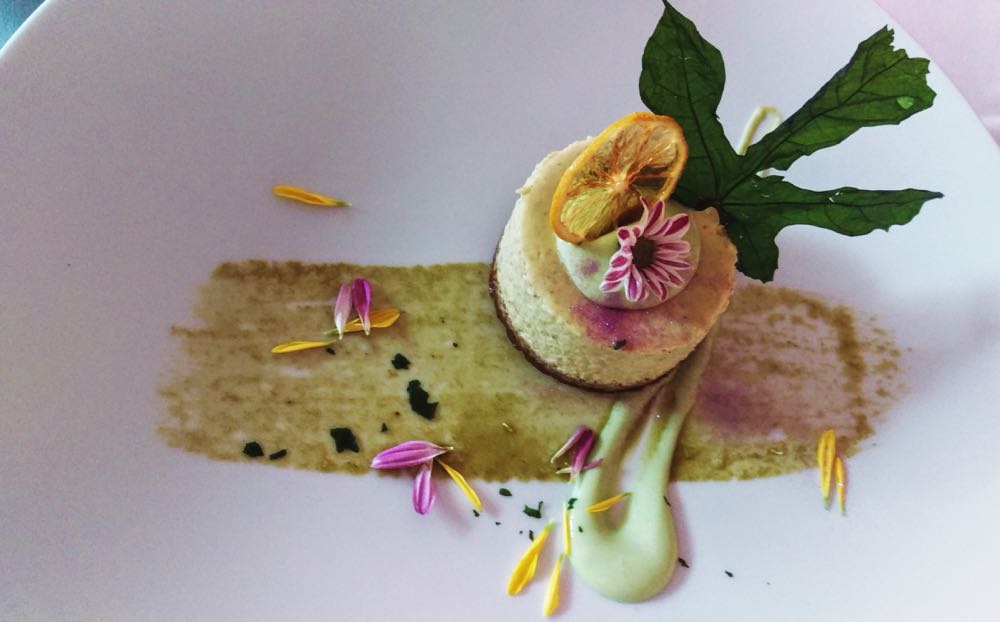 Love the flowers and the slightly-toasted lemon
And then an ice cream with a ridiculous presentation —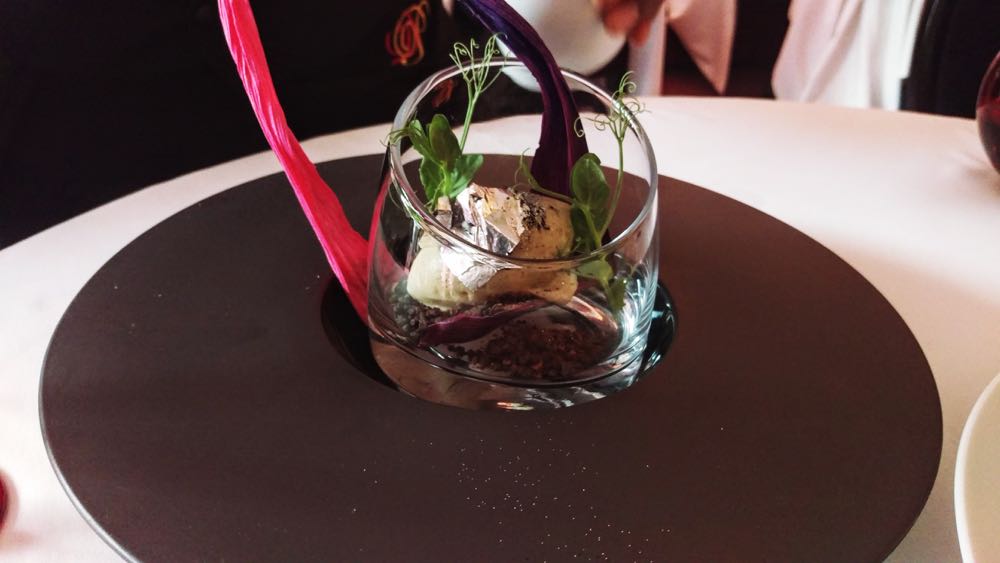 As if silver leaf and cacao nibs weren't enough…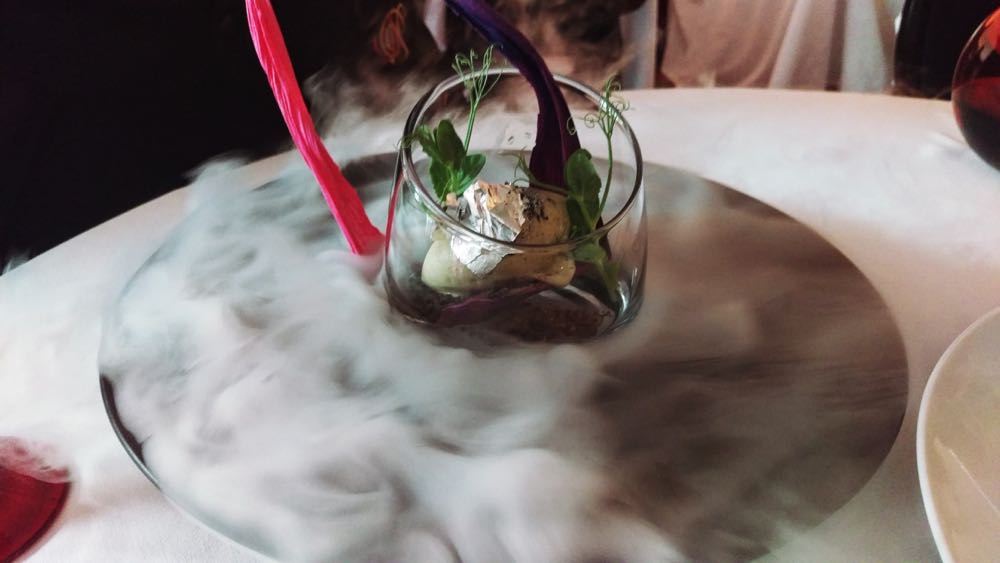 The bowl was set over dry ice!
As we were attending the ballet afterwards, we ordered Mexican coffees, which were served strong with just the right amount of spice.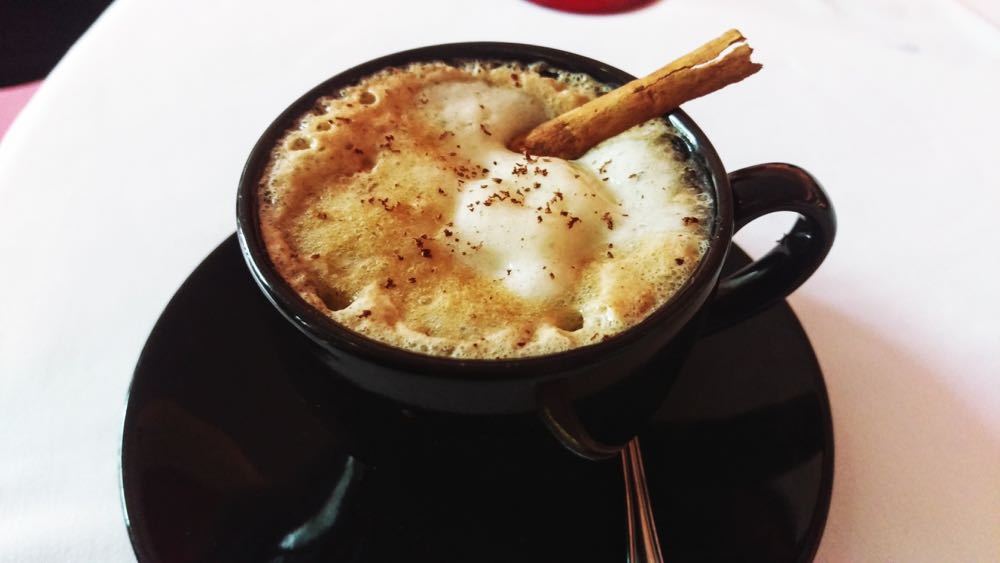 Perfect coffees
This was already far, far, far, too much food, so you can imagine our horror when a plate of Mexican candies was brought out to the table when we eventually requested the check.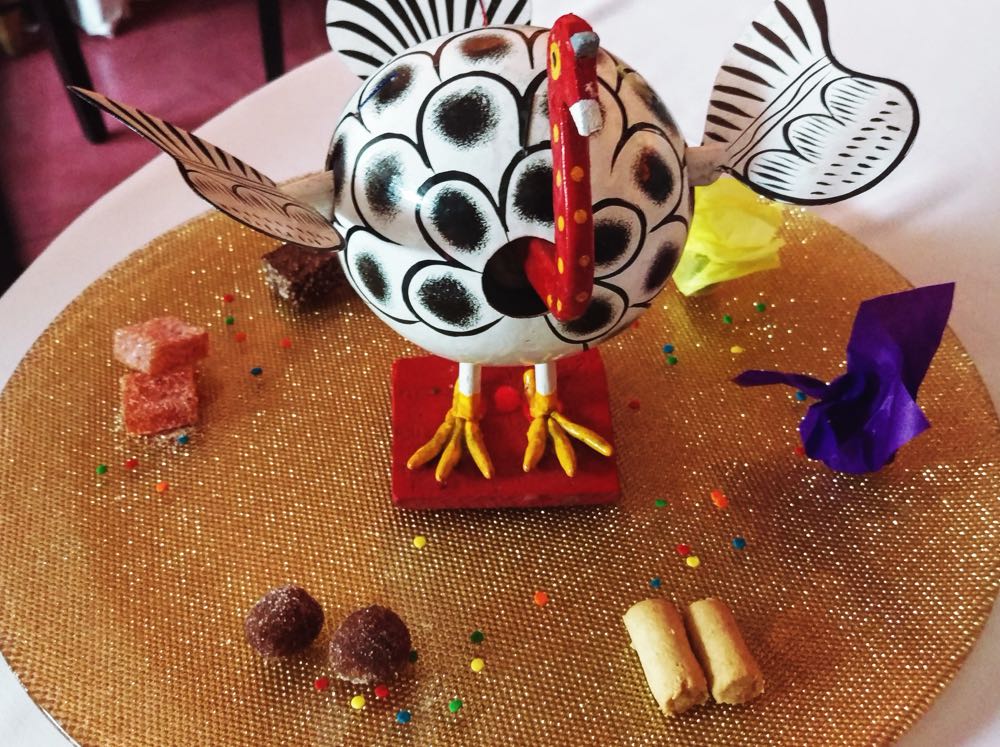 How cute is this? Each table received a different toy.
Dulce Patria overall
This was the most expensive meal we had by a longshot, but was still quite reasonable by California standards. When all was said and done our bill came to ~$130 USD. That includes cocktails, appetizers, entrees, desserts, coffees, mezcal, tax, and tip for two.
Certainly pricier than the 30¢ tacos we'd had earlier in the weekend, but less than we'd pay at home for something equivalent.
I loved the artistry, and the ambiance. This won't be everyone's thing, but we had a great time. And it made me even more interested in trying some of the other fine dining options in Mexico City.
Where are your favorite places for a special meal in Mexico City?