Hyatt has never been known for having great IT, though I'd say it has gotten less bad in the past couple of years. At least that's true as a relative matter, especially when you compare it to Marriott's recent tech issues.
I've always felt like the World of Hyatt account page could have been more informative. Well, overnight Hyatt has made some significant improvements to the World of Hyatt account summary page.
These changes aren't earth-shattering, but I think they will prove useful to members, especially as the program has gotten a bit more complicated lately.
First of all, the World of Hyatt website has a status bar that helps you track your progress towards the various status levels — where are you on your way to Discoverist, Explorist, and Globalist?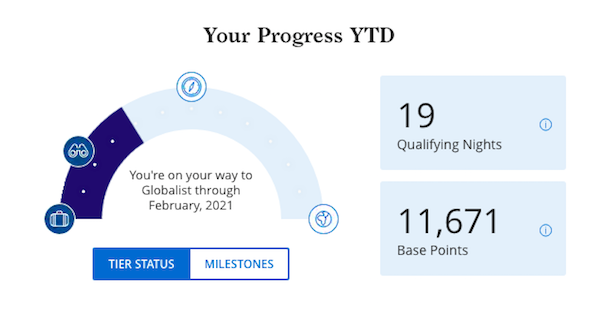 You can click any of the icons relating to each status level, and it will show you the requirements to earn that status, as well as the basics of the benefits offered with it.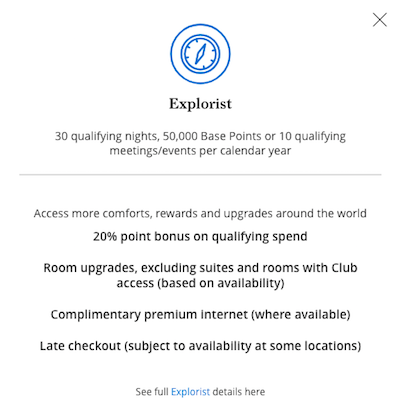 Even more useful is that there's now something that lets you track your progress towards each of the Milestone Rewards. This year Hyatt has introduced Milestone Rewards, where you earn various rewards for every 10 elite nights you earn, between 10 and 100. It can be tough to remember exactly what you get at each threshold, so the new chart displays that clearly, which is nice.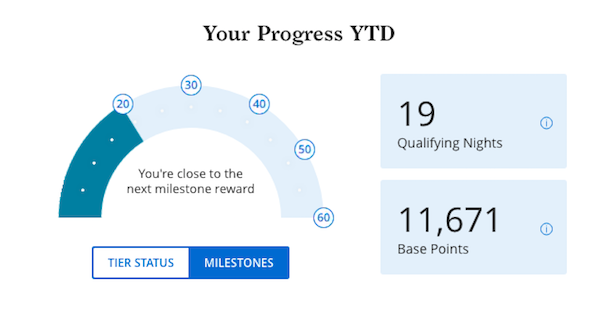 You can also click on each interval and see what you get for passing it. For example, at 30 elite nights or 50,000 base points you receive a free night award valid at a Category 1-4 property, as well as two club lounge access awards.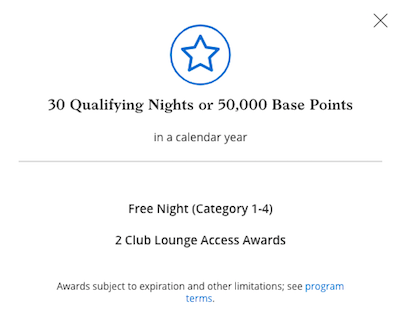 This whole setup is a significant improvement over what they used to have.
One thing I'd still love to see World of Hyatt add is a progress bar towards lifetime status. Hyatt offers lifetime Globalist status when you earn a million base points (the equivalent of $200,000 of spend). That's of course a very high threshold, but you'd think they'd show you your progress towards that.
Rather only the e-statements show that, or otherwise you have to phone up Hyatt to see your progress. That's something they should also bring to their website, in my opinion.
What do you make of these changes to the World of Hyatt site?