---
I had visited the Park Hyatt Maldives last April, and had an amazing stay. I reviewed every aspect of the experience, including the transfer from Male Airport (which requires taking a further flight on Maldivian, followed by a boat ride), the three types of rooms I stayed in, the resort activities, etc. So I won't be reviewing all of that again this time.
If you do want to read about those things, see the following installments from my first stay:
On top of that, Ford shared his thoughts on vacationing in the Maldives in a previous post, as it was his first time.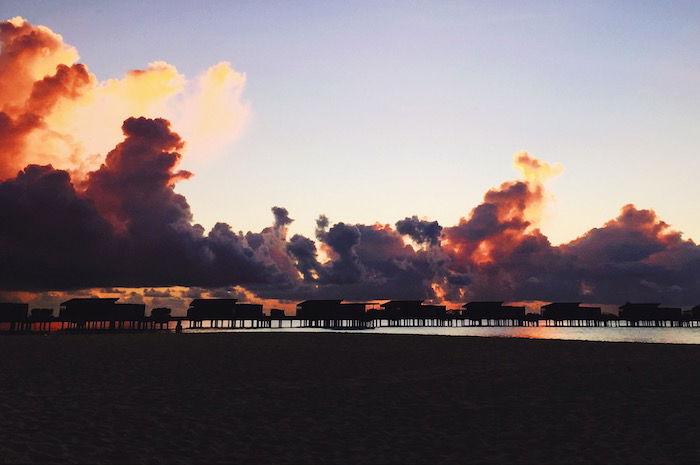 So in this post I figured I'd just share my big picture thoughts, and if my impressions of the Maldives changed with my second visit.
As a reminder, I booked the Park Hyatt Maldives using 25,000 Hyatt Gold Passport points per night, when the paid rate would have otherwise been over $2,000 per night including tax, given that we were staying over New Year's Eve.

That's insanely expensive, and an incredible use of points. I'd note that there was a mandatory New Year's Eve gala, which cost $510 per person. In a follow-up post I'll be sharing my experience with that.

With that in mind, let's get into this stay:
Getting to the Park Hyatt Maldives is still a pain
Perhaps the biggest downside to visiting a private island resort in the Maldives (other than the cost) is how much of a pain it is to get there. I was dreading the transport.
I guess what was different this time around is that I was mentally prepared for the grueling transfer. First you have to take a flight to Male, then you have to take a flight to Kooddoo (often with a stop) on Maldivian, and then from there it's a further boat ride. So it's a long journey.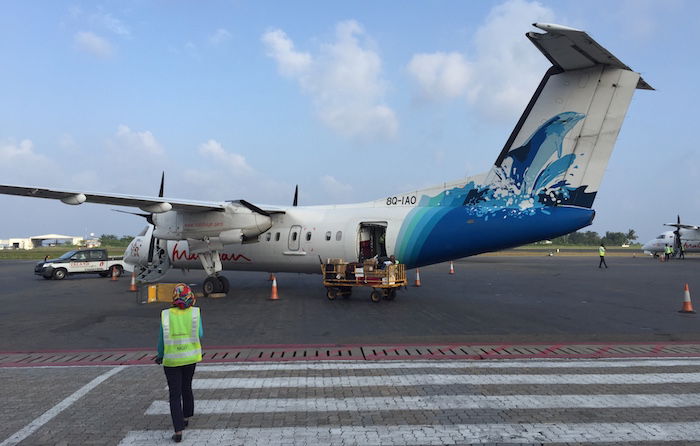 On the plus side, this time around we landed in Male in the early afternoon, and were able to continue straight to the Park Hyatt, with only about a two hour wait at the airport. We made it to the resort in time for a later dinner.
During my first visit I had to overnight in Male, which was a big mistake.
So all-in-all, the process of getting to the resort was much smoother than last time, and I'd highly recommend making the transfer same day. Spending a night in Abu Dhabi is ideal, since you're not tired after the long flight from the US.
Five nights was the perfect amount of time to spend in the Maldives
I thought five nights was the perfect amount of time to spend at the Park Hyatt. Ford agreed, which is rare, since we generally have different paces at which we get bored at new destinations.
If the Park Hyatt weren't such a long journey away I'd say four days is ideal, but you can't underestimate the grueling journey to get to the resort. You'll want to factor in an extra day to recover.
Depending on the type of traveler you are, four or six days could be good too. I'd say anything less would be too short, though some might want to stay longer. We met some people who were staying for two weeks, which seems crazy to me, but everyone travels at different paces. I know my relatives in Germany love their 2-3 weeks to one destination.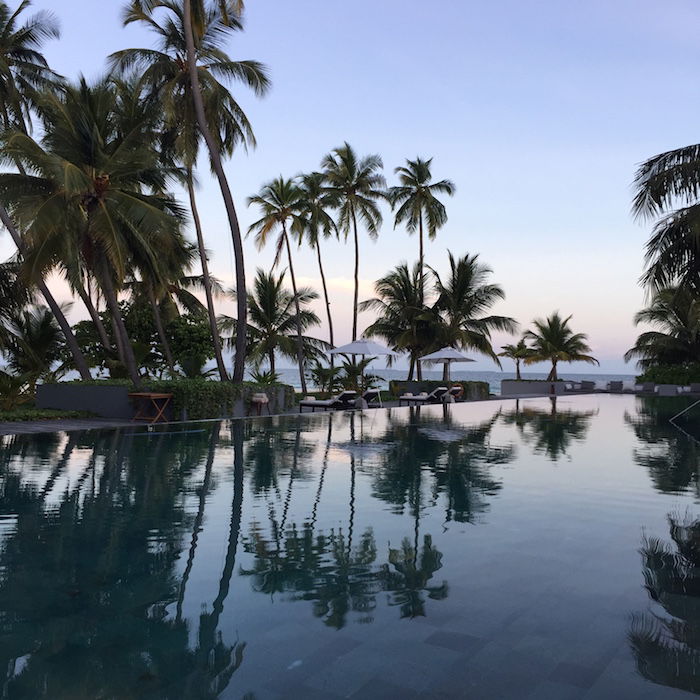 Is the Park Hyatt Maldives really that special?
Before I visited the Maldives, I never really got why people would travel so far to sit on an island with very little to do. But now I get it. It's not how I'd want to spend every vacation, and it's not for everyone.
But it's very, very special.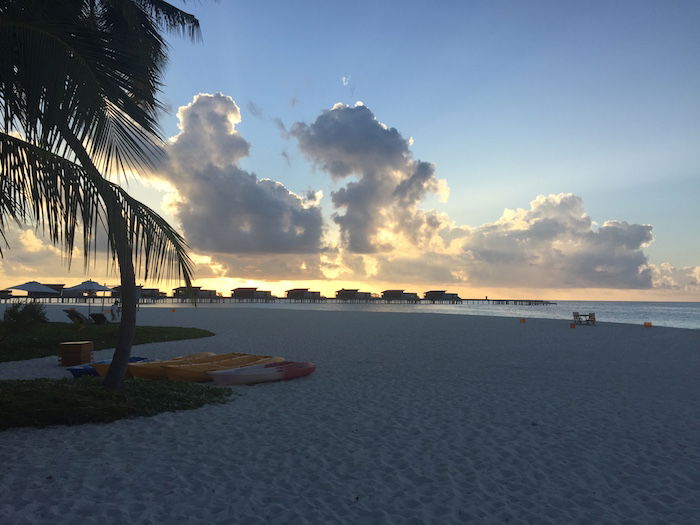 What makes it so special? It's the fact that you're literally on the most gorgeous imaginable private island. It's almost like a childhood dream. You can walk around the entire island on the beach in about 20 minutes at 7AM as the sun rises, and you won't see a single other human being. It's surreal, and you almost feel like you have the place to yourself.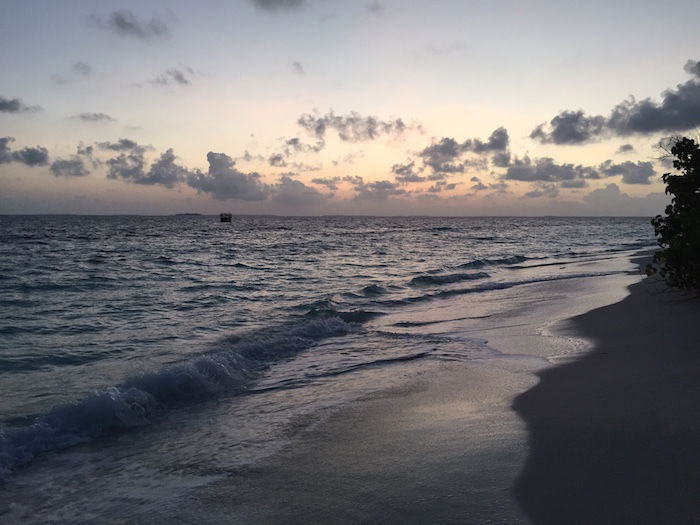 The natural beauty is just indescribable. I love this place, even as someone who doesn't really like laying on the beach. Instead I enjoy spending my days just enjoying the views of the crystal clear water, walking around the beach in the mornings and evenings, and getting some work done during the day.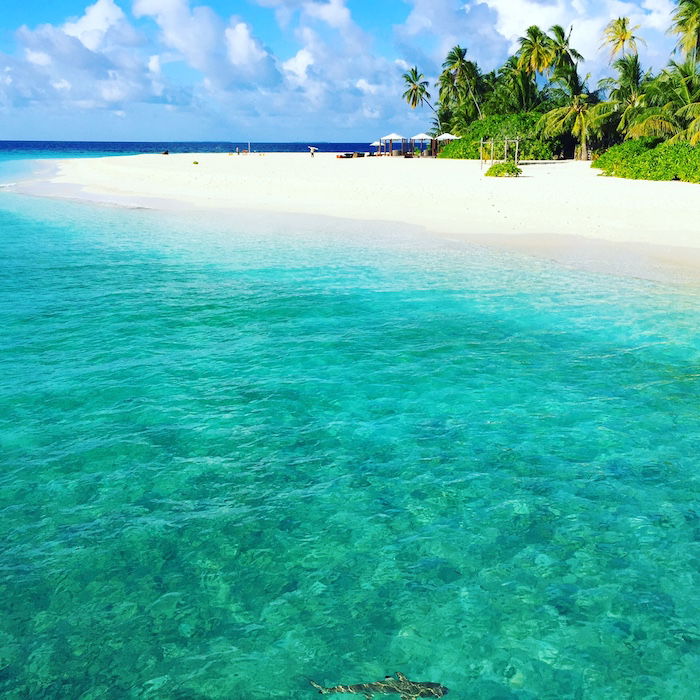 Did we pay to upgrade our rooms?
Before my first stay at the Park Hyatt Maldives I shared the different options for upgrading rooms.
Points redemptions book you into a Park Villa, which is a spacious and beautiful land villa.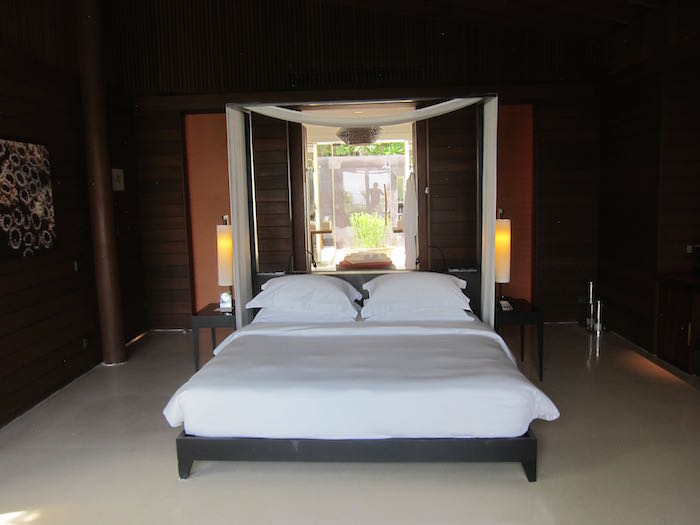 As a Diamond member you're eligible for an upgrade to a Park Pool Villa, which is the same as the Park Villa, except it has a plunge pool. That's based on availability, so I wouldn't count on it, given how many Diamonds this hotel gets, and also given how many people pay for premium rooms here.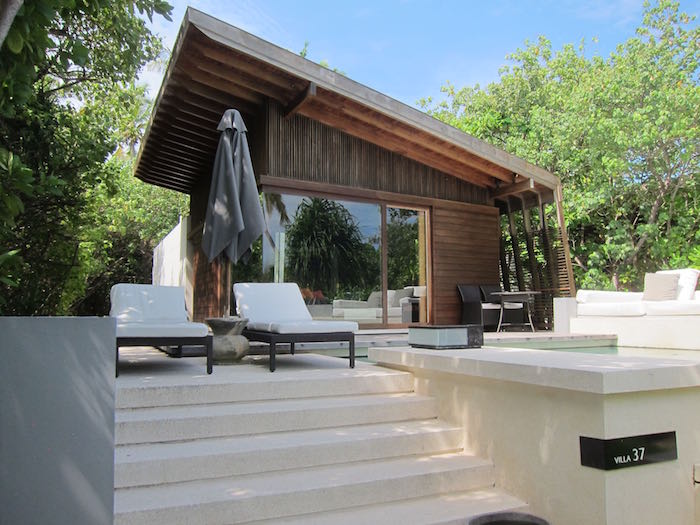 Then you can pay extra to upgrade to a Park Water Villa, which is an overwater bungalow.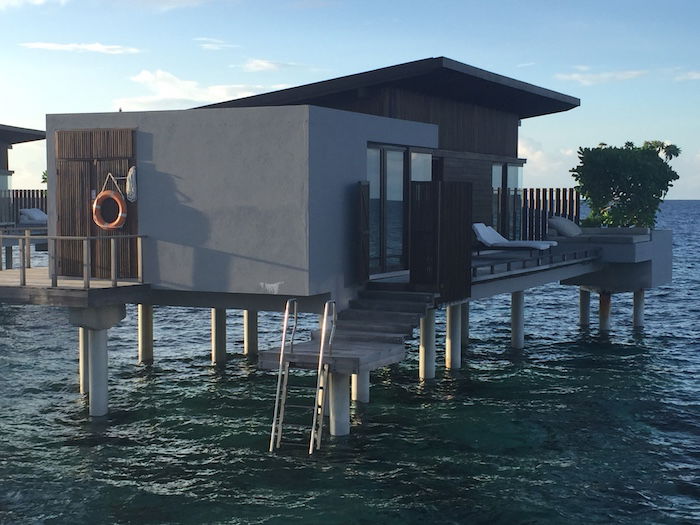 I know when most people envision the Maldives they picture an overwater bungalow, but I think there's a lot of merit to the Park Villa and Park Pool Villa as well. They're relaxing and private, and have a different vibe than the overwater villas.
For this stay we got upgraded to a Park Pool Villa, and then we paid extra to upgrade to a Park Water Villa for the last two nights. For me, that's the perfect way to split time. Keep in mind the upgrades to the Park Water Villas are pricey — they're $560++ per night.
The villas on land are extremely private and have direct beach access, so they're lovely.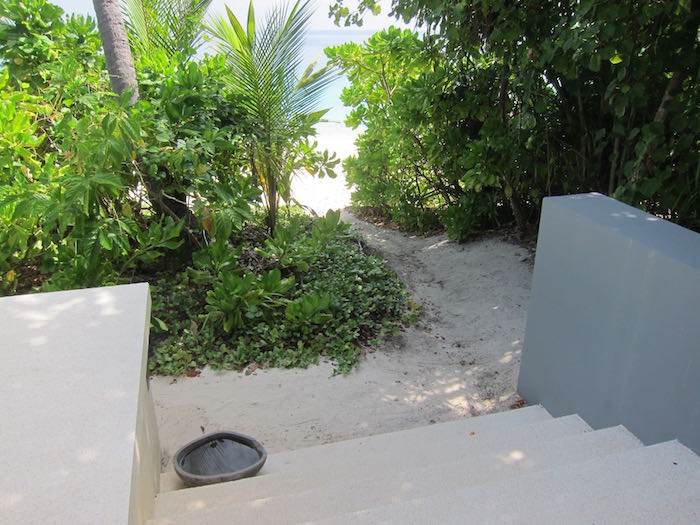 Then of course the overwater bungalows are incredible as well, though there are a few downsides. They tend to get pretty hot during the day, they're a longer walk from the rest of the resort, and they don't have direct beach access (though they do have direct ocean access, though as far as I'm concerned the ocean is the sharks' house).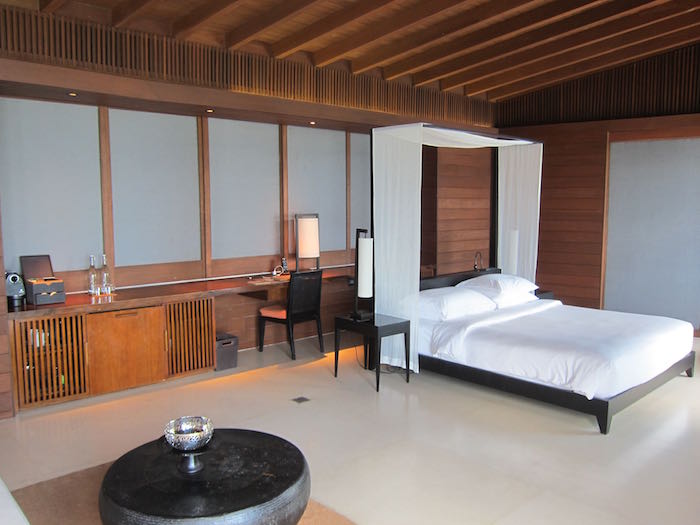 Did anything change since my previous stay?
Very little has changed, which is a good thing. The general manager at the property is still Mariano, and he's a class act and beyond incredible. He's engaging, friendly, and has been working at Hyatts around the world (Shanghai, Dubai, etc.) his entire career, so he very much buys into the Hyatt "mentality."
The staff here are great in general. Most of the employees are Maldivian, though there are also some staff from other areas, especially Southeast Asia. The staff are professional and friendly for the most part, though not quite to the level you'd get in Bali, for example.
The only thing which changed slightly was the breakfast. When I visited last April I explained how at breakfast they bring out a tiered tray with the same things every day, and then you can also order several things off the menu.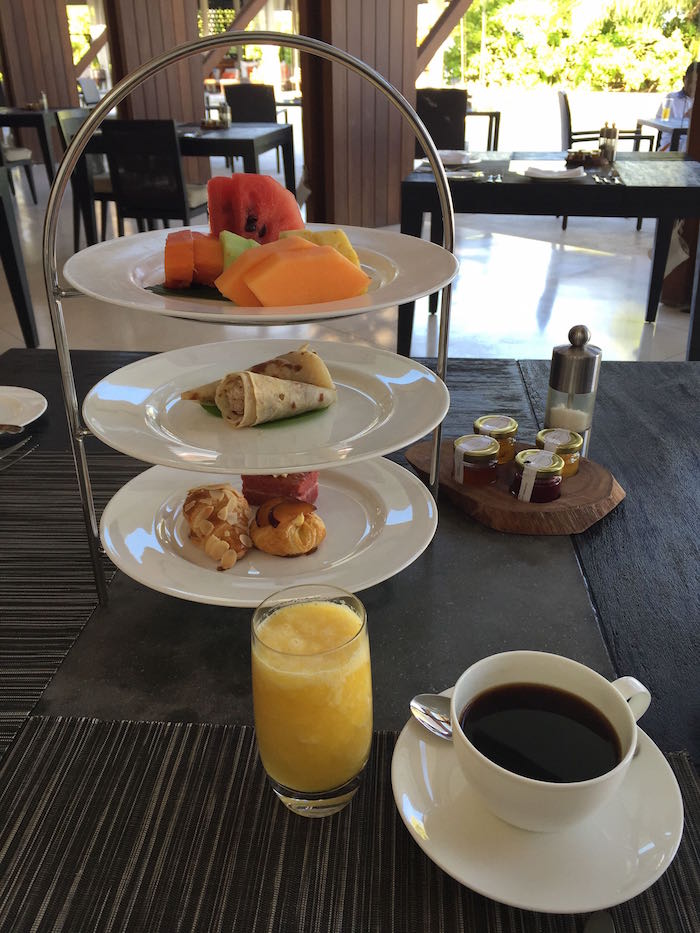 Now they've replaced that tiered tray with a small buffet, and then you can still order things off the menu.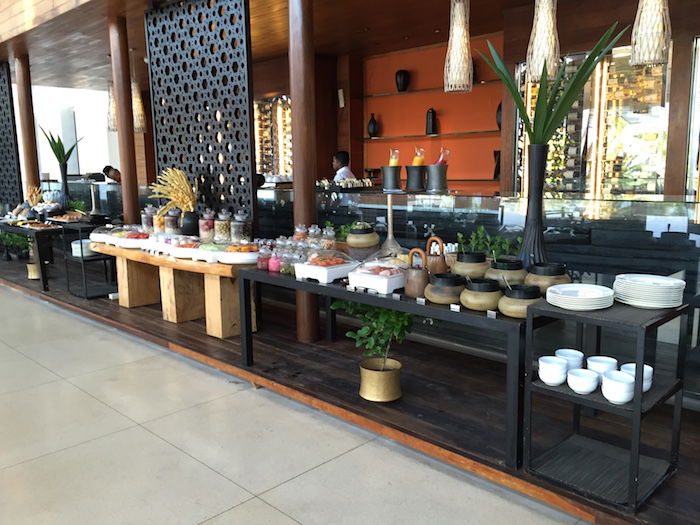 I don't think it was intended as a negative change, but rather that the previous system was wasteful, since not everyone would eat everything on that initial plate.
Most importantly, they still have the tuna curry on the menu, which is possibly my favorite dish ever.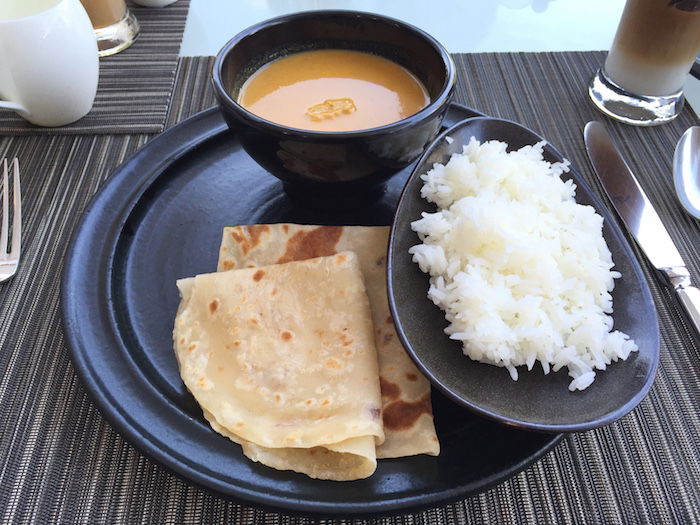 Would I return to the Park Hyatt Maldives?
The Park Hyatt Maldives grew on me even more this stay, though that may have been because I was traveling with Ford. Going to the Maldives is a different type of trip altogether. It's not like going to Bali, where you can sit on the beach one day and explore the local area the next day.
Instead it's all relaxation. But the beauty of the Maldives is also unlike anything I've seen anywhere else. To be on the most beautiful imaginable island with at most 100 other people is a dream.
Would I return to the Maldives every single year? Nope, as there are a lot more places I want to see. But I could definitely see myself returning every few years, as it's a very special spot. The value of redeeming points here is also tough to beat.
So I give this place two thumbs up and highly recommend it, though make sure you come in with the right expectations — getting there will be a pain, stuff at the resort won't be cheap, and there's not a lot to do.