---
Coyoacán is another district in Mexico City that was once an independent town, but has now been absorbed by the greater metropolitan area. The historical center is filled with shops, restaurants, and colonial architecture — it's well-worth spending an afternoon and evening here.
The history of Coyoacán is complex (like everywhere, really), but was a key area during the Spanish conquest and colonial period. Residents of Coyoacán (apparently) welcomed Cortez, and the city was used as a base to attack the Aztec capital, and was later made the first capital of New Spain.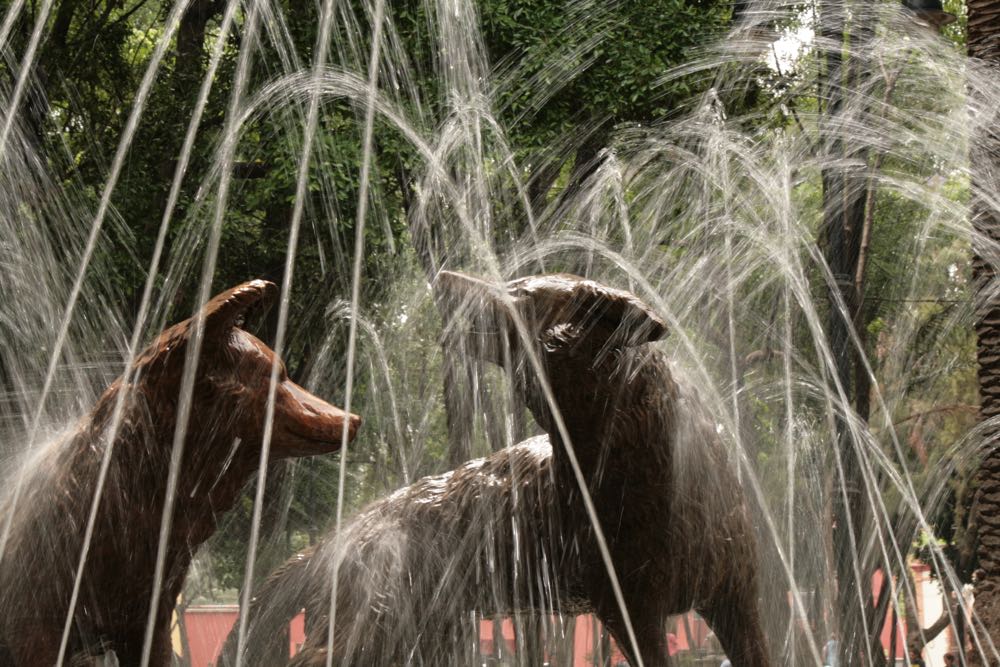 The coyote is the symbol of Coyoacán
So the streets are full of grand Spanish-style estates built for Cortez and his generals, along with churches and monasteries.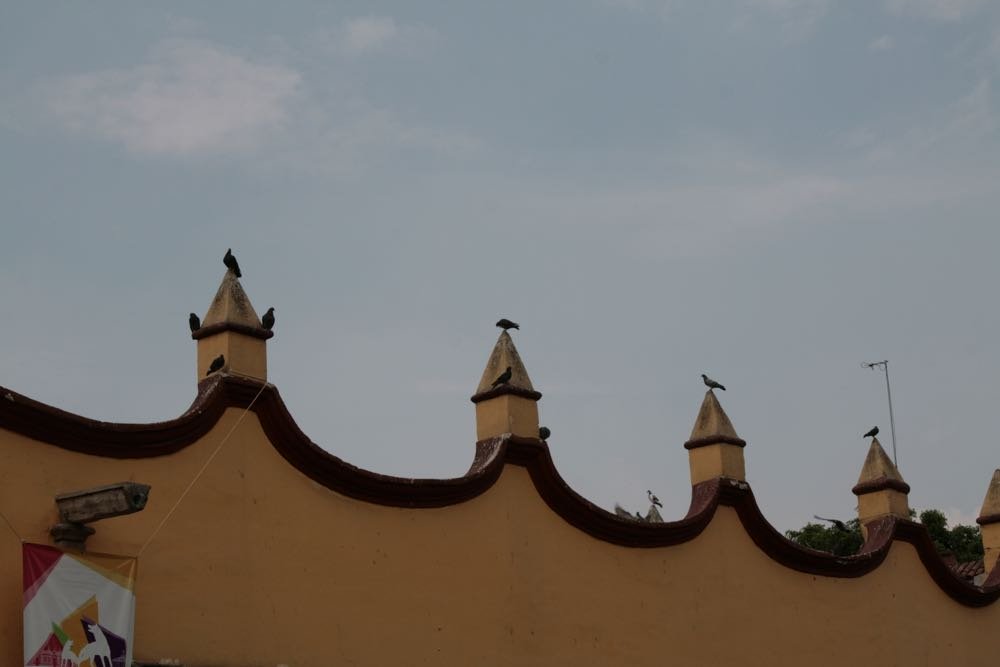 Details on the Casa de Cortez (not his actual house, just the name)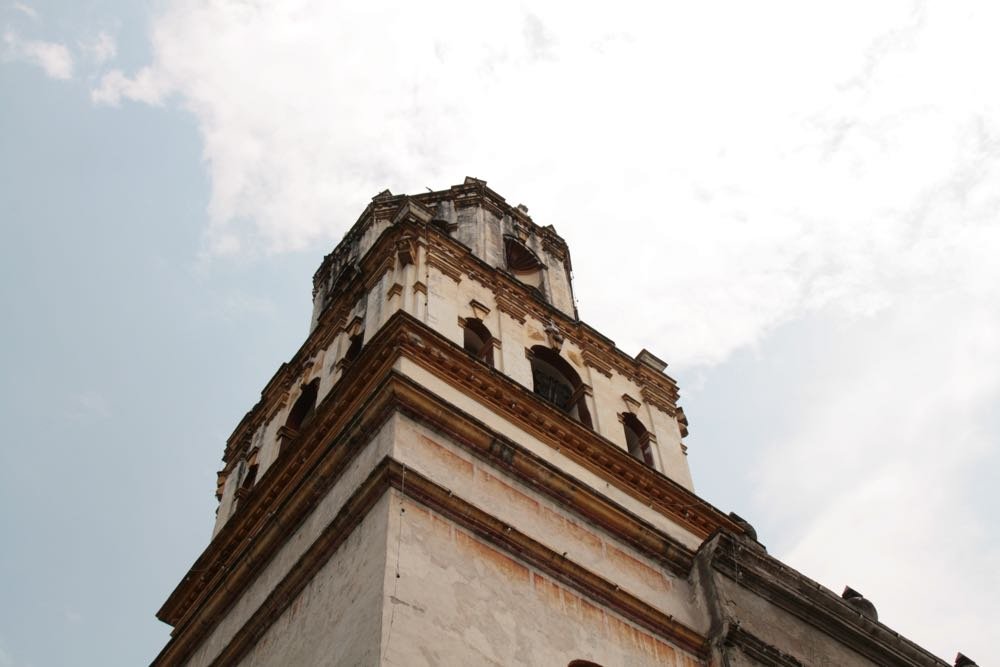 Tower above the Plaza Hidalgo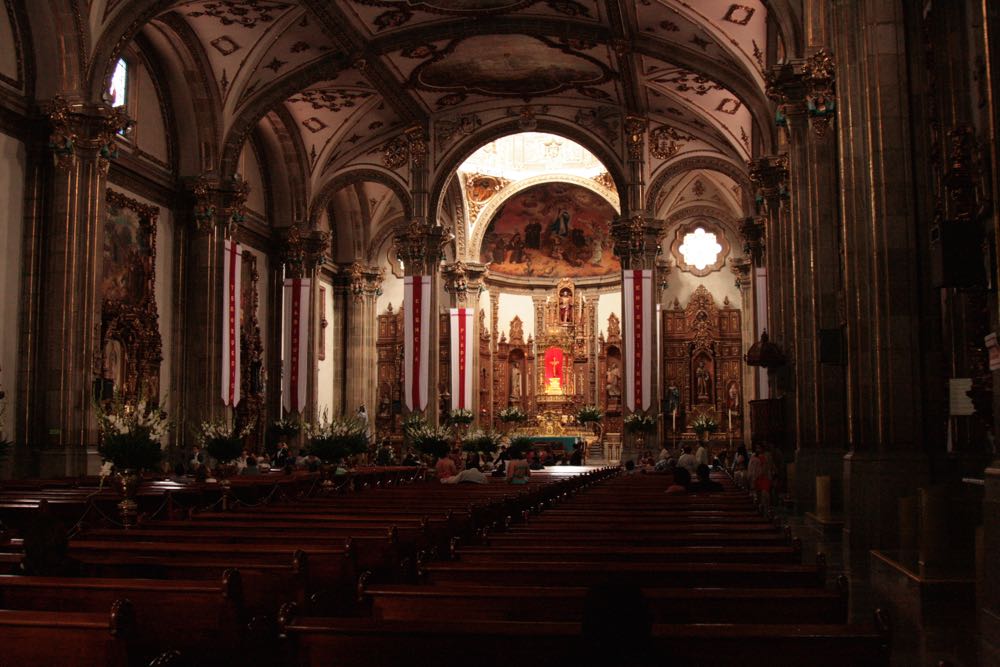 Interior of Parroquia San Juan Bautista
As the district was relatively rural for such a long period of time, the cobblestone streets and older lanterns were more or less preserved. The result is a charming and somewhat bohemian community (Frida Kahlo's house is here, which you can visit too).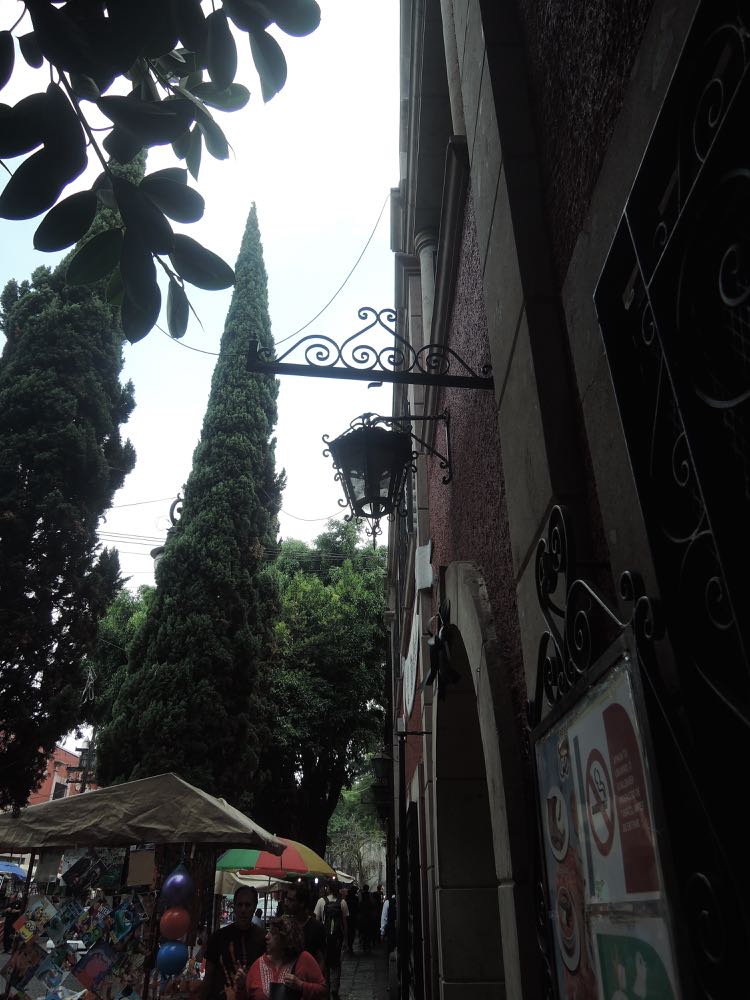 Street in Coyoacán
We spent an afternoon here wandering through side streets, and people-watching. I think we counted three weddings and two quinceañeras while roaming the main plaza.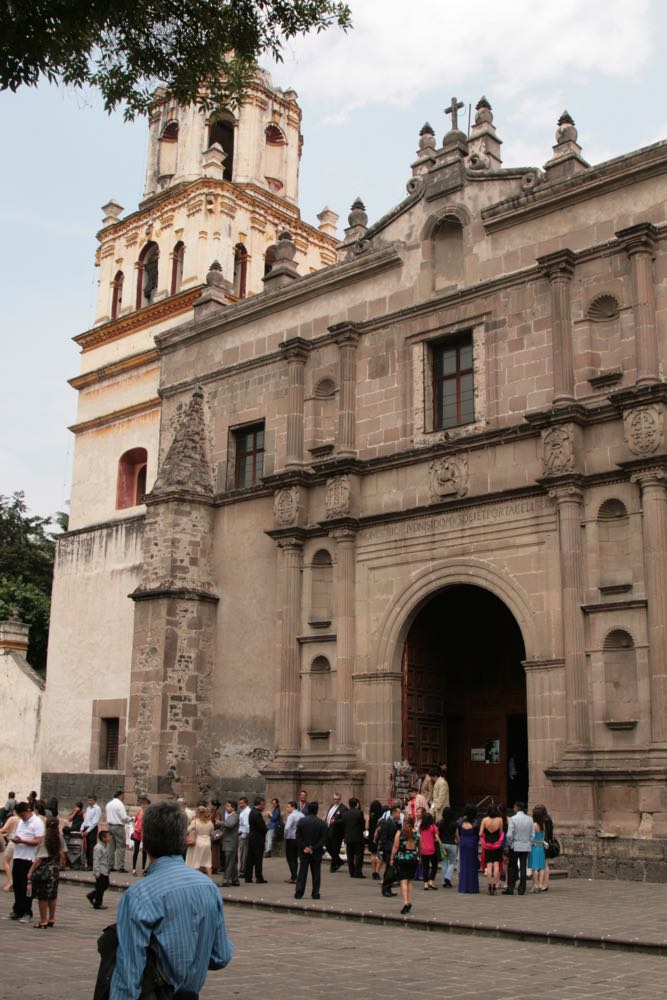 Very busy Saturday afternoon!
We also did a great deal of eating in Coyoacán. Wonderful flautas and coffees and mezcal — go hungry!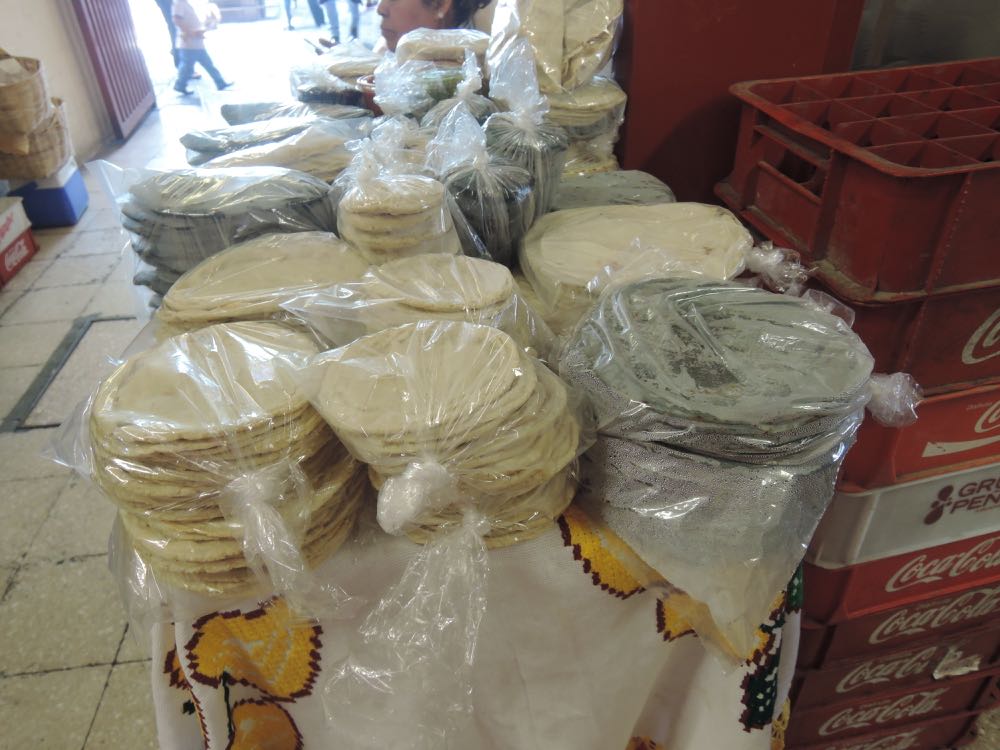 Stacks and stacks of tortillas
One of the highlights was nieves de agua, which is a bit like the Sicilian granita. The shop we stumbled into had the "usual" flavors like strawberry, coconut, lemon, and pineapple, but with local additions like guanabana, hibiscus, cactus, tamarind, and a type of persimmon.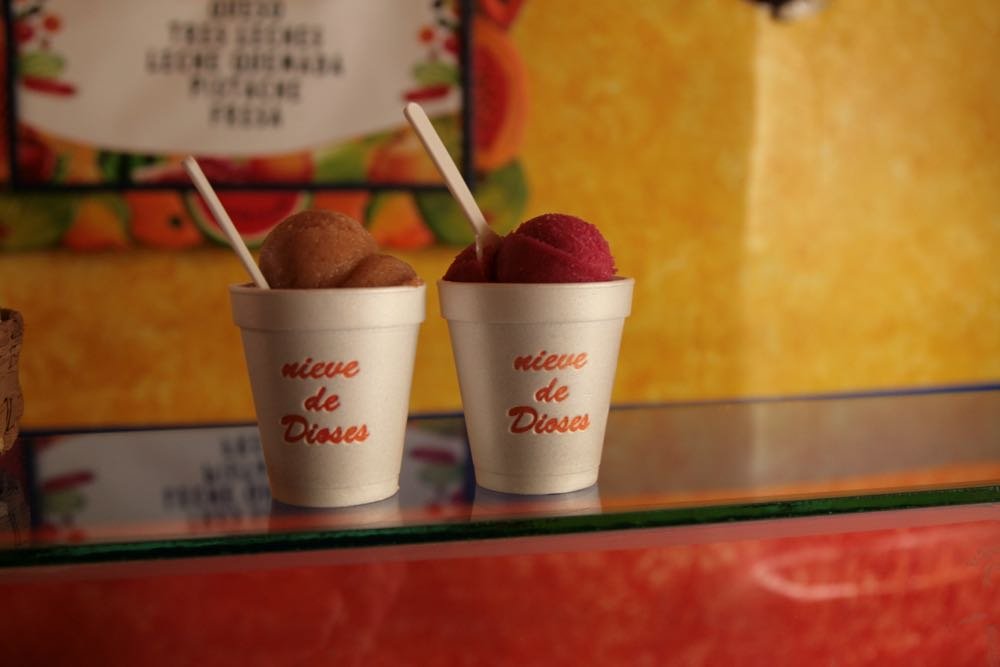 Tamarind was quite sour, the hibiscus a bit too sweet
Another favorite spot was the local market (I always love markets). Stalls overflowing with produce were interspersed with food stands and lunch counters.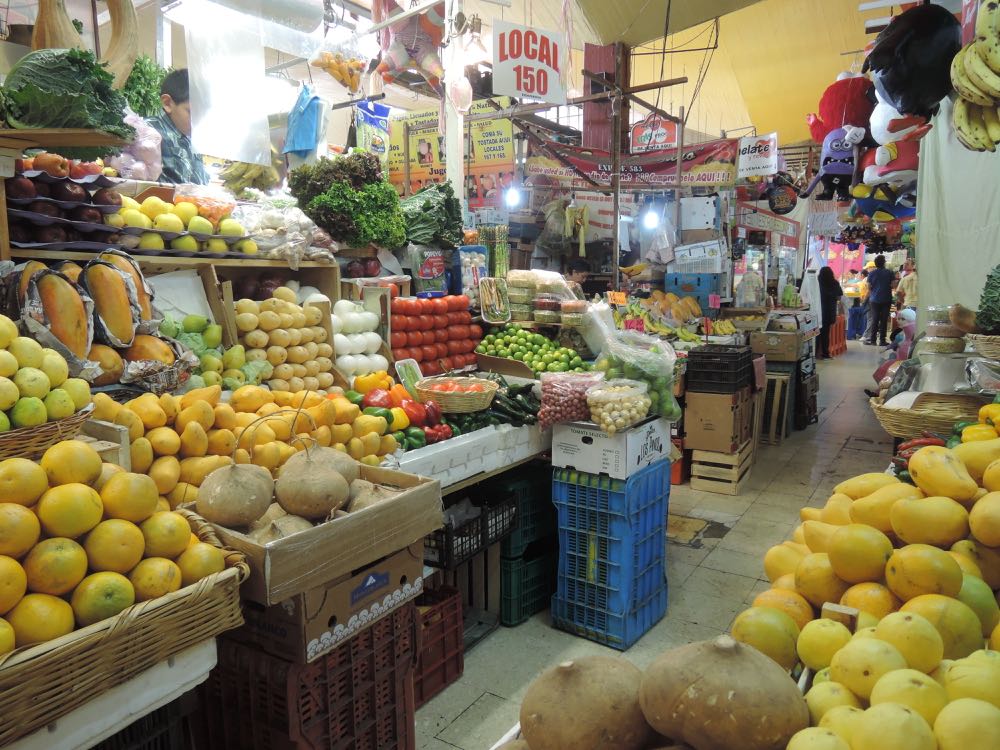 Produce and piñatas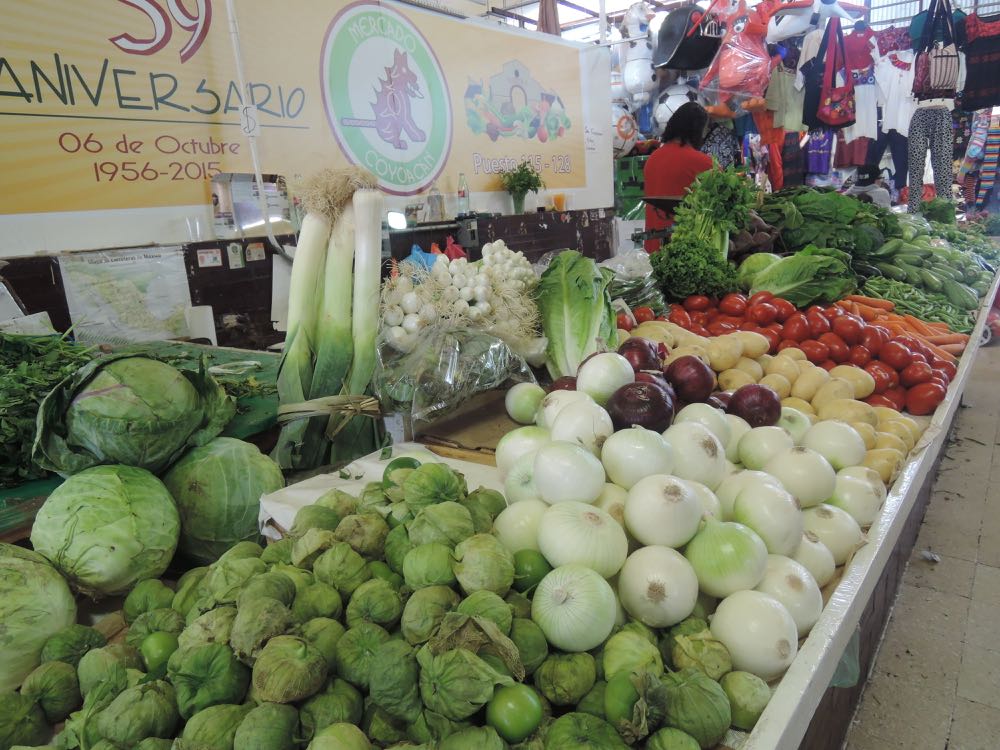 More produce, with clothing and handbags in the background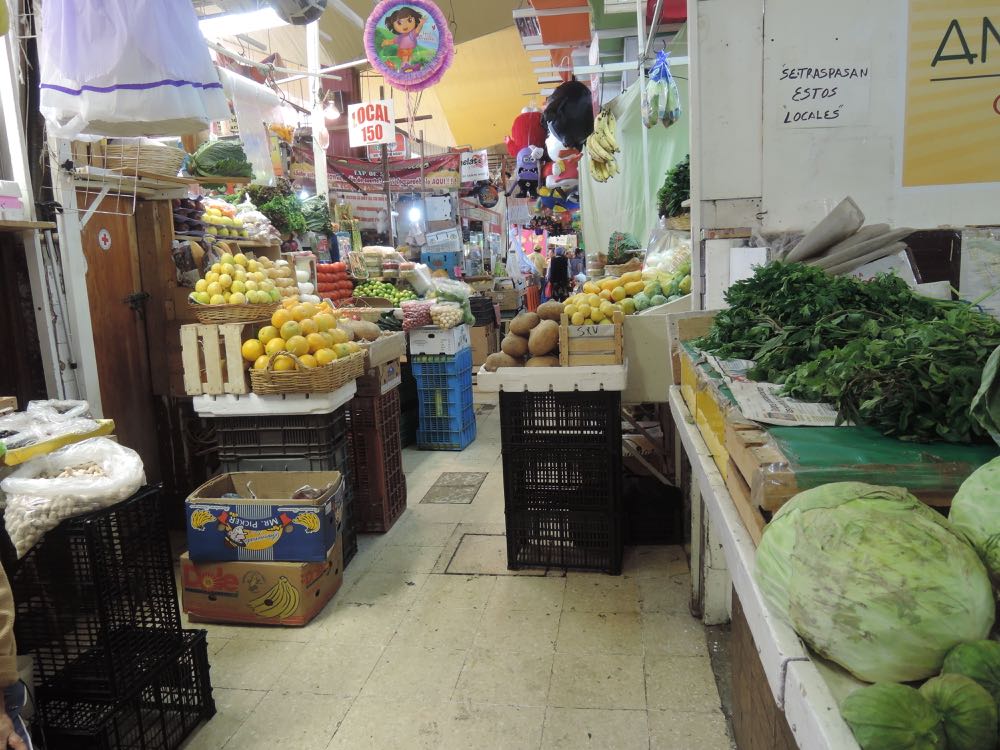 All the aisles were like this
Visiting Coyoacán
There don't seem to be many hotels in Coyoacán proper, but there are a handful in neighboring areas, and of course a few airbnb options.
It's also an easy enough trip from Mexico City, but is one of the few places that is a bit more complicated via public transportation. You can plan on about a 15-minute walk to the core from the nearest Metro stations, but the neighborhood is safe, and full of leafy streets.
We paired Coyoacán with our visit to Xochimilco, and hired a driver for the day. Uber would be a solid option as well.
Have you been to Coyoacán? Any favorite spots?