Later this month Marriott's takeover of Starwood is expected to close, meaning Marriott will become the world's largest hotel group by a long shot.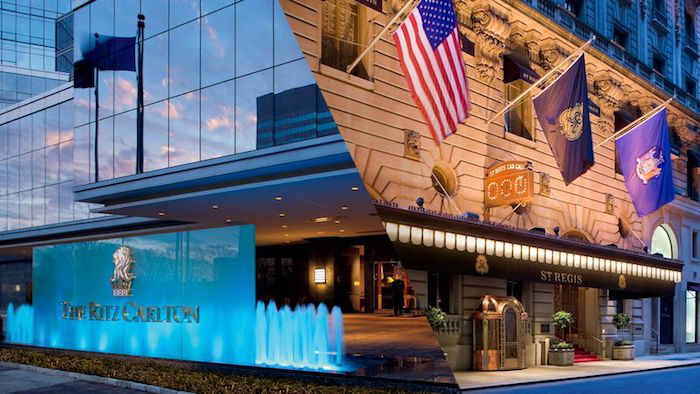 For the most part it seems like Marriott loyalists are excited about the takeover, since it increases the hotels they have access to, and could even improve their elite benefits. The truth is that Marriott loyalists love Marriott because of their global footprint and their consistency, and not because of any over the top elite benefits. There simply isn't much downside for Marriott loyalists with this merger.
Starwood loyalists, on the other hand, aren't quite as enthusiastic. Starwood is special largely because they're a smaller hotel chain, and therefore do a better job taking care of their elites. That's because it takes effort to be loyal to Starwood, while you can stumble into a Marriott property just about anywhere.
While Marriott has been adopting some Starwood policies when it comes to their loyalty program, us Starwood loyalists still have some doubts as to how those will be executed. Besides, having seen so many mergers in the travel industry lately, I don't remember the last time one ended well for us.

While the deal between Marriott and Starwood is expected to close later this month, the impact won't be immediate. The Starwood Preferred Guest program is expected to operate independently through the end of this year, and possibly even through the end of next year. So it may even be a while before SPG members can earn/redeem points at Marriott properties, and vice versa. [Update – you can read about the complete terms and conditions to the new Marriott/SPG program here.]
However, with Starwood technically disappearing as a company later this month, many Starwood employees are reminiscing on their time at Starwood, with the hashtag #StarwoodProud, which is being used on many social platforms.
Here's a video with the #StarwoodProud message:
They've even set up a YouTube channel with Starwood employees sharing what the company means to them.
For example, here's what the brand leader for W Hotels had to say:
Bottom line
Starwood will only technically cease to exist later this month, while in practice we'll still see the Starwood brand for at least another year (and the individual hotel brands will of course continue to operate beyond that, except under the Marriott umbrella). If you're a Starwood loyalist, perhaps it's time to add #StarwoodProud to your social posts, in addition to the usual #spglife hashtag. 😉