---
One of the conditions of booking the Park Hyatt Maldives over Christmas or New Year's Eve is that you agree to pay for their mandatory gala dinner. It's priced at $510 per person ($570 per person including the taxes and service charge).

Mandatory New Year's Eve galas are a pretty common practice at many hotels, sometimes even at hotels that aren't as remote as the Park Hyatt. On one hand, ~$570 per person for an evening is obscene. On the other hand, for a place as remote as the Park Hyatt, I understand the idea behind it. They want to provide entertainment, etc., and that's only practical if everyone is onboard with something like that.
On the other other hand, room rates over New Year's Eve are significantly higher than they usually are, so you'd think that would be included in that.

Regardless, we were redeeming points, which costs the same year round. So while of course I'm not thrilled at the prospect of paying $570 per person for an evening, in the grand scheme of things we were getting an amazing deal otherwise.
So, what was the celebration like? I have to say that I was very impressed, and it exceeded my expectations.
Each party had a private table around the pool, which the staff spent much of the afternoon setting up.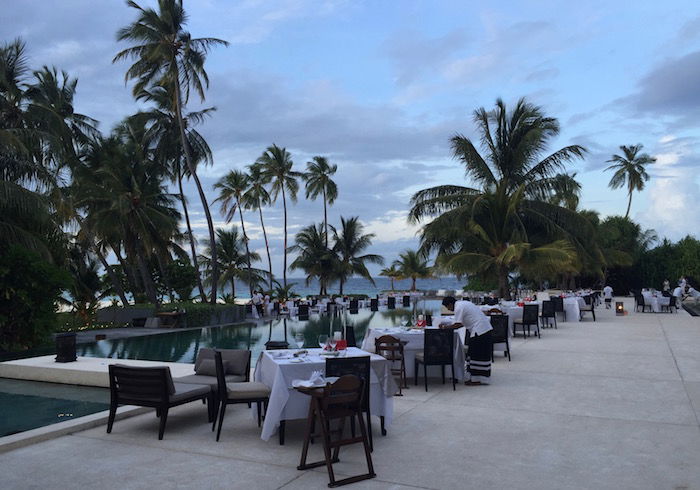 This got a bit tricky, because it started raining about two hours before the gala was supposed to start, so they had to move everything inside. Then it stopped raining, so they moved everything back out. And then it looked like it would start raining again, but fortunately it didn't. Regardless, the staff were working their tails off.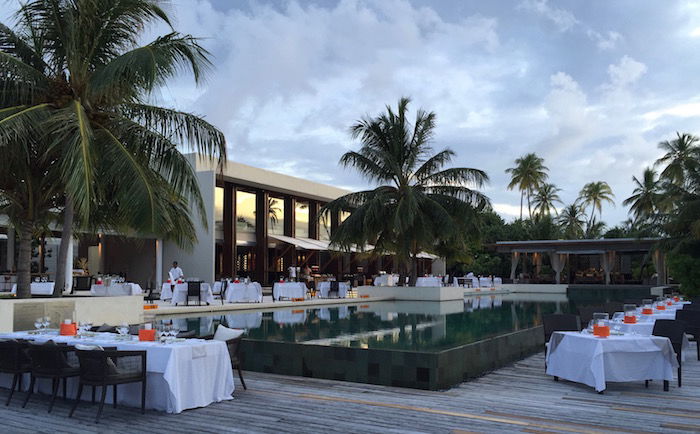 About an hour before sunset, festivities started on the beach, as they had brought in some local performers to kick off the evening.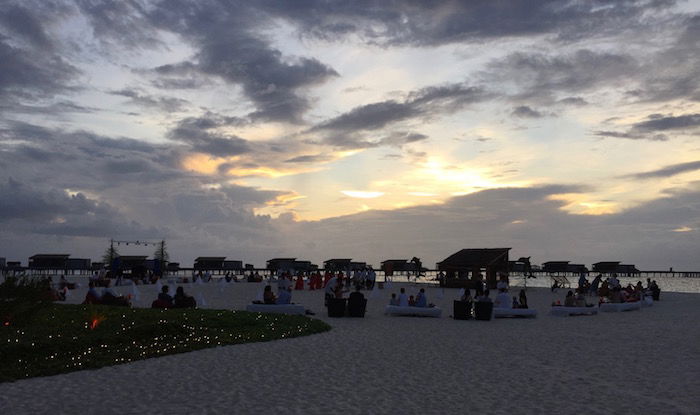 They were awesome, and extremely engaging, as they got several guests to dance with them.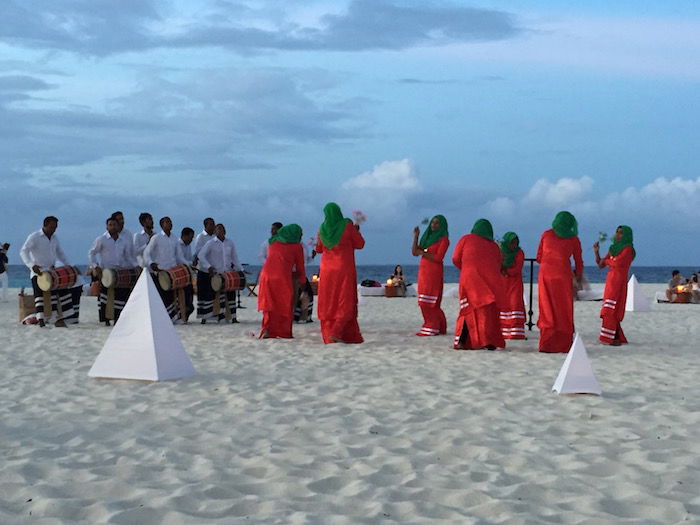 Here's a short video of their dancing:
As we watched, we were offered champagne, rose, and coconut juice.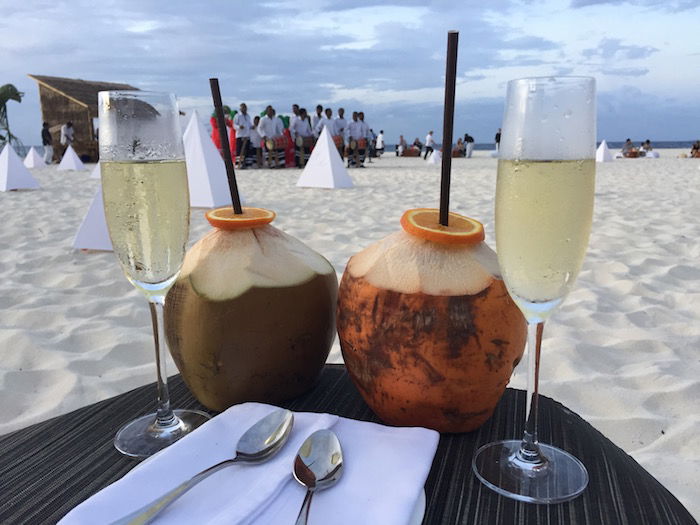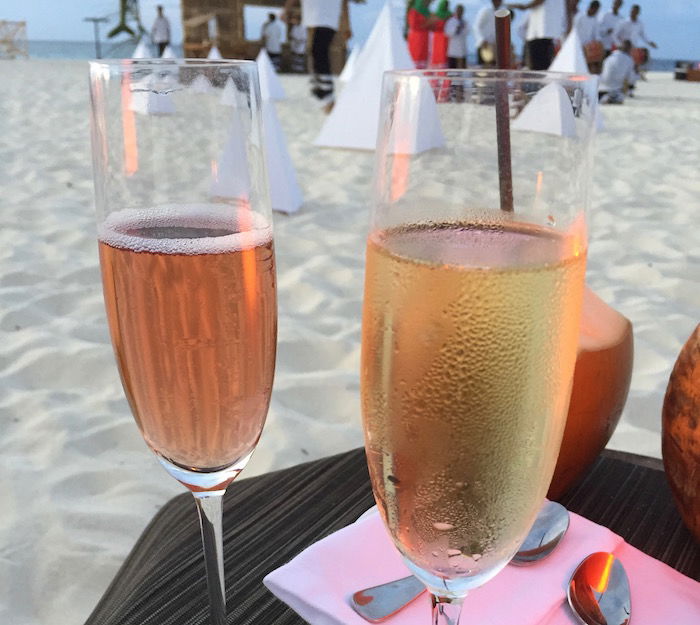 The performance continued until it was dark.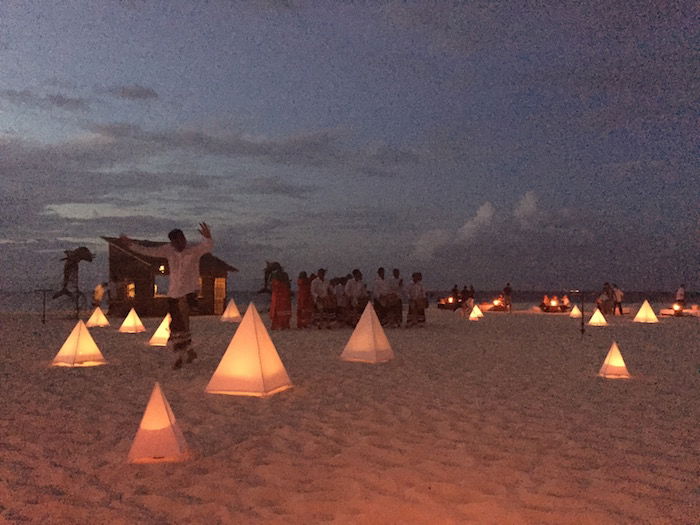 After that everyone was seated at their tables. Earlier in the day our host came to us with a wine list, and asked what we'd like to drink with dinner. The bottle of sauvignon blanc we had selected was waiting by our table in an ice bucket.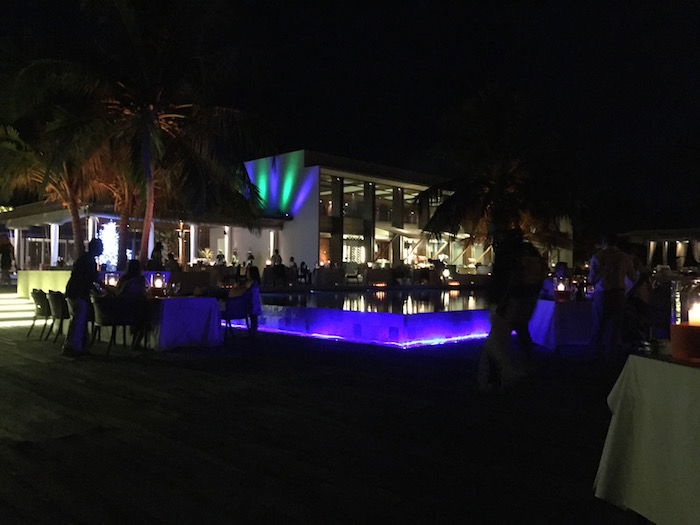 There was an incredible buffet in the thing that looks like an upside down boat, with everything you could possibly imagine. I sort of hate buffets that are this good, since I wanted to try everything, but realistically there's only so much you can eat without feeling sick.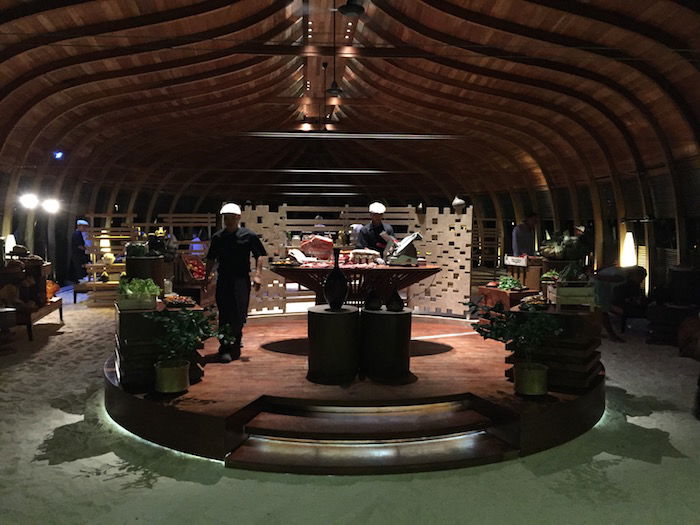 I'll let the pictures of the food speak for themselves…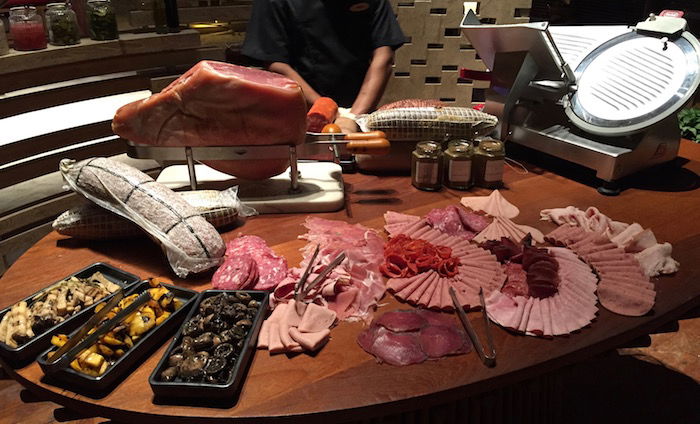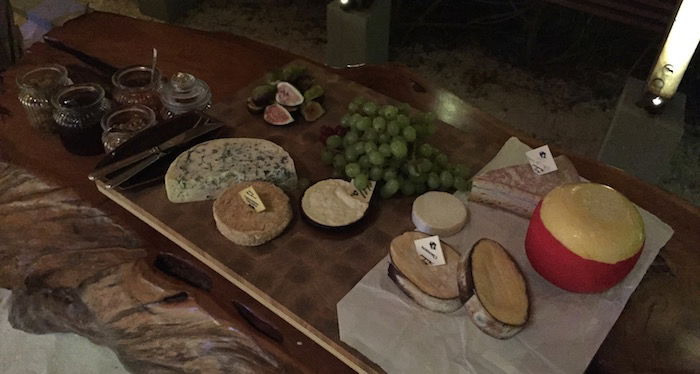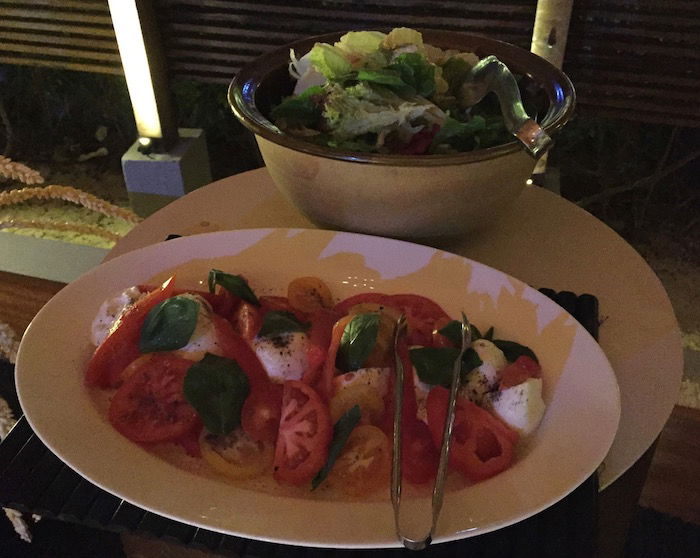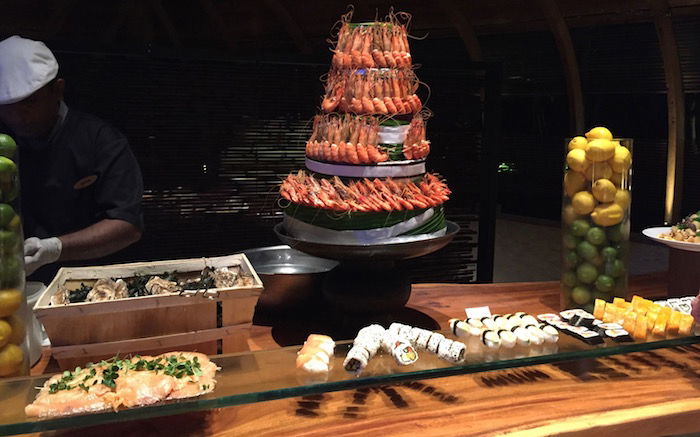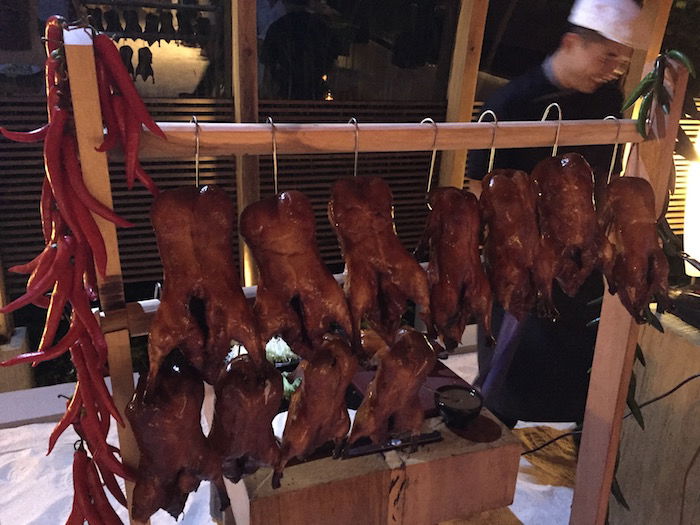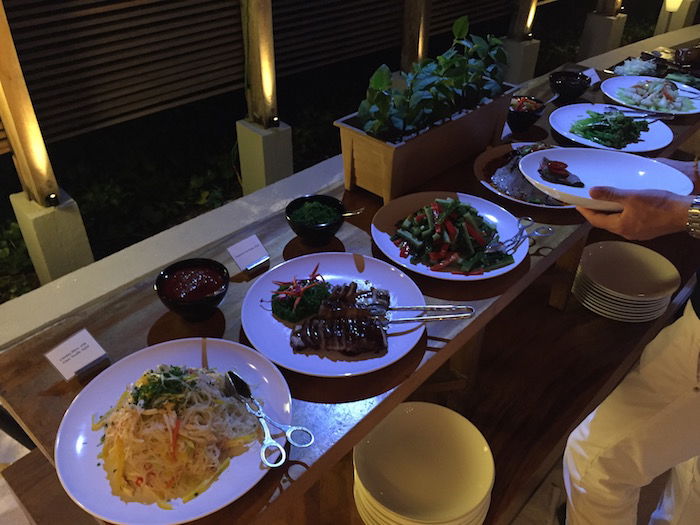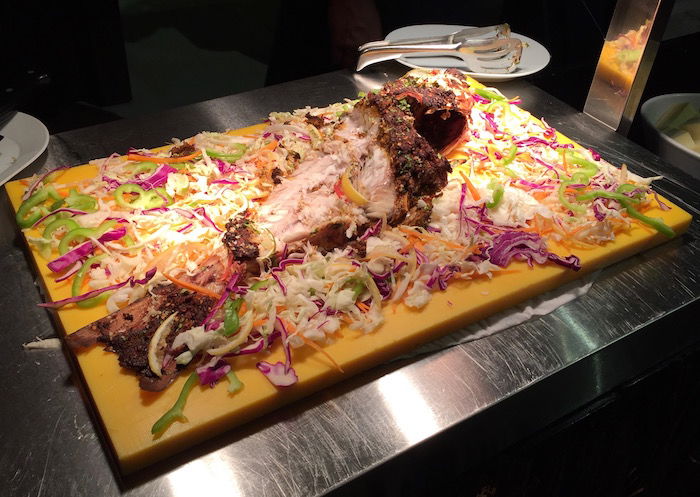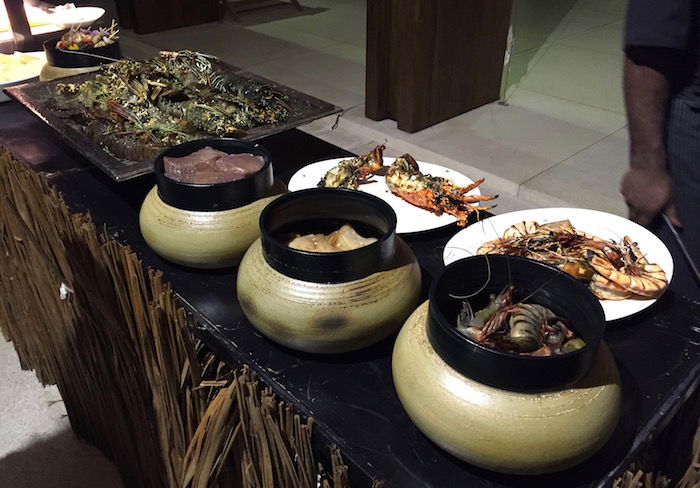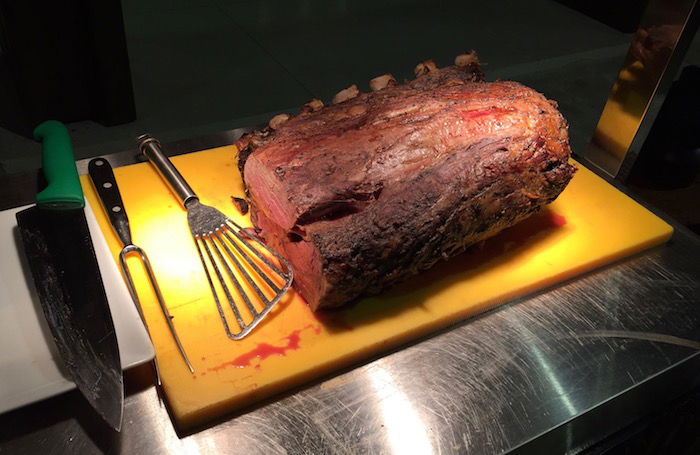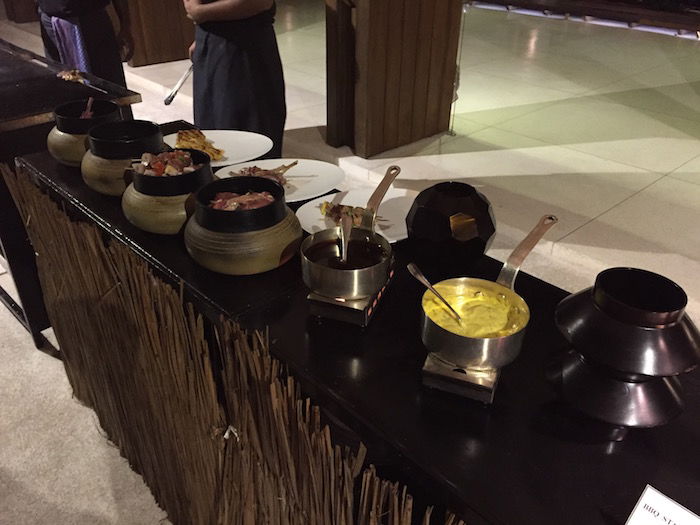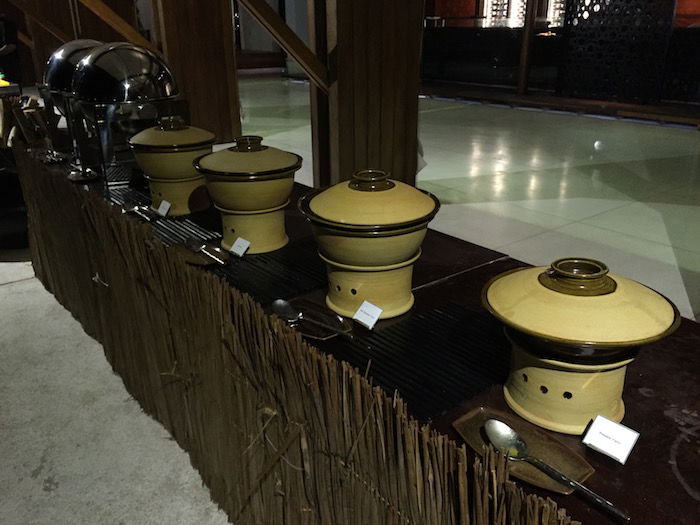 Given my sweet tooth, the dessert buffet was my favorite part.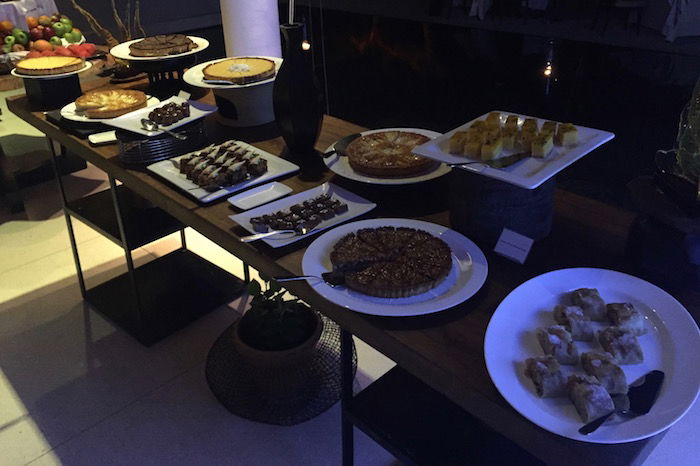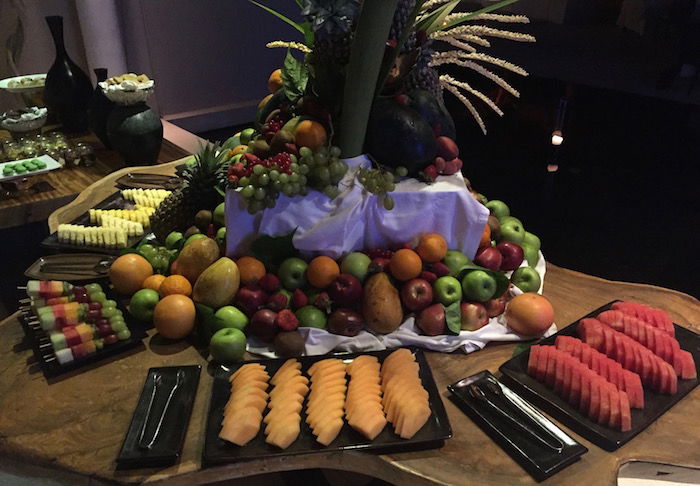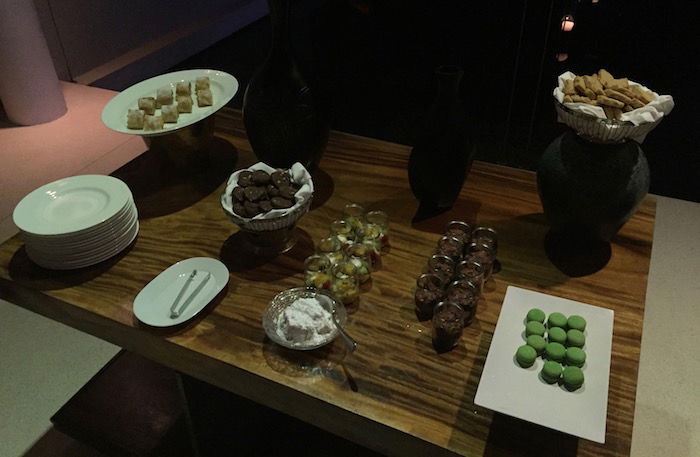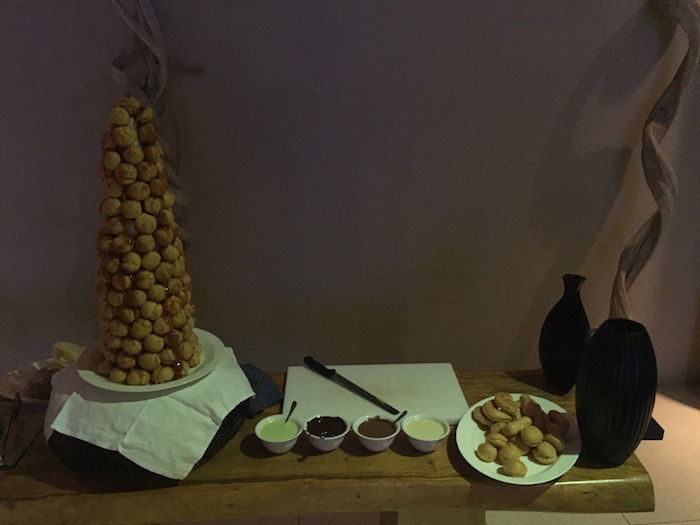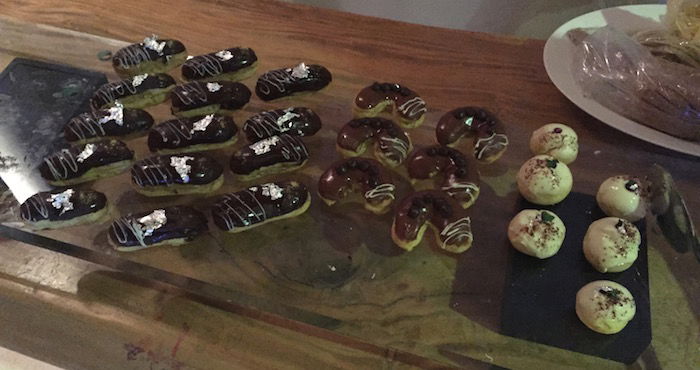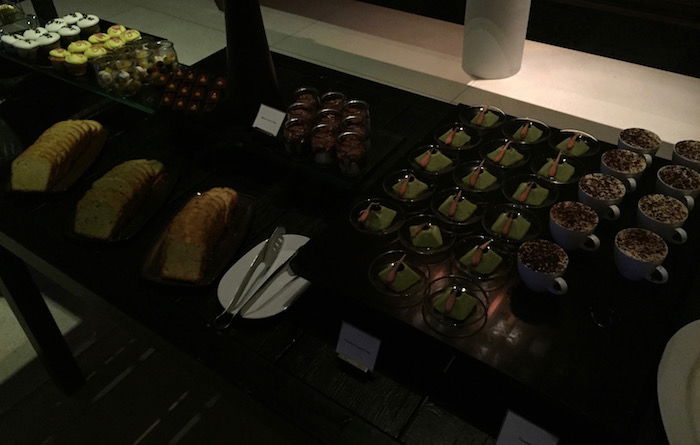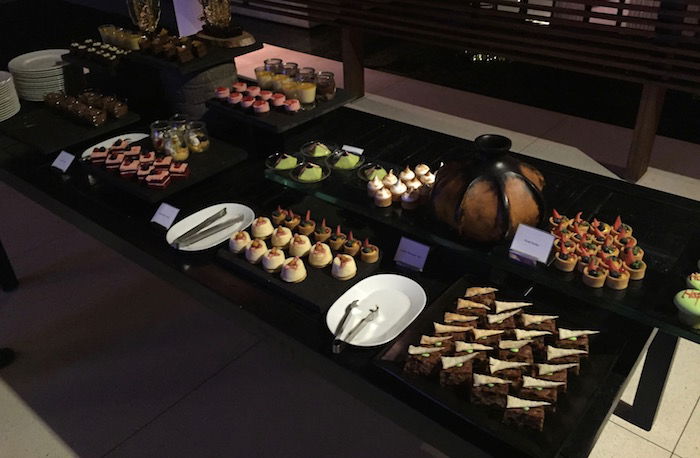 There was live music during dinner (more modern music, rather than the traditional Maldivian music), and New Year's hats, glow sticks, etc., were handed out.
Upon the completion of dinner we had to sign the check (even though it was pre-paid).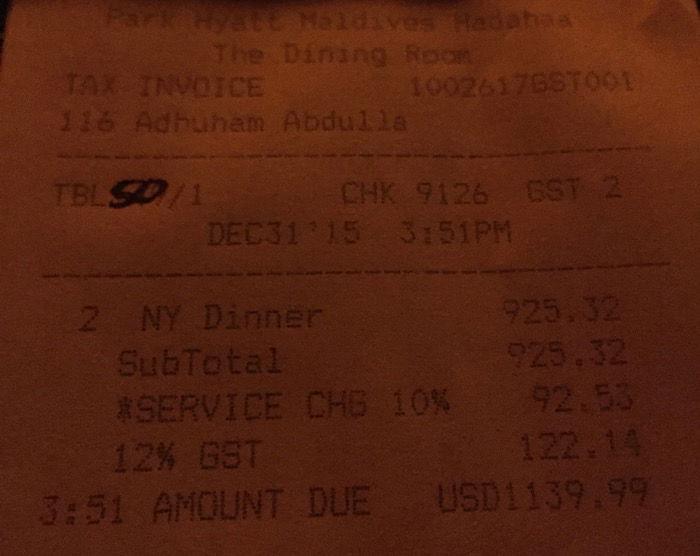 After that there was a DJ set up on the beach, which was sort of hilarious. Almost everyone went back to their rooms after dinner. However, they had set up this massive DJ booth with strobe lights and a big projector machine, while there were only a few people sitting on the beach watching. I'm sure they had envisioned a 100 person dance party, though that couldn't have been further from the case.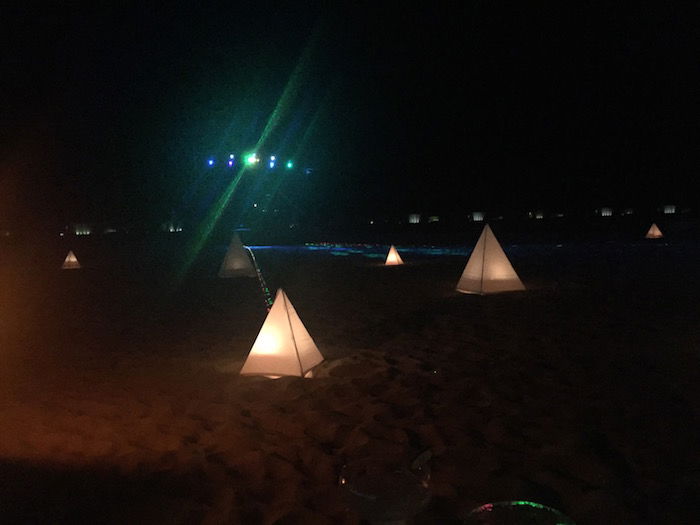 We were in bed by 11PM, as we're early risers.
New Year's Eve gala bottom line
The gala was outrageously expensive, though also well done for what it was. Keep in mind that everything in the Maldives is expensive, from food to alcohol to DJs. The entire staff worked their tails off on New Year's Eve.
Would I pay $570 per person for the gala as such anywhere else? No way. But I also didn't mind paying it in conjunction with having been able to redeem 25,000 Hyatt points per night to stay here over New Year's Eve.
If you've attended a mandatory hotel New Year's Eve gala, what was your experience like?