Happy Saturday!
I started off the week in Sydney, where the weather was much improved from when I was there the week prior.
I have a few days in the US to catch up on laundry before leaving for my Air India adventure, which should be quite interesting!
Featured Stories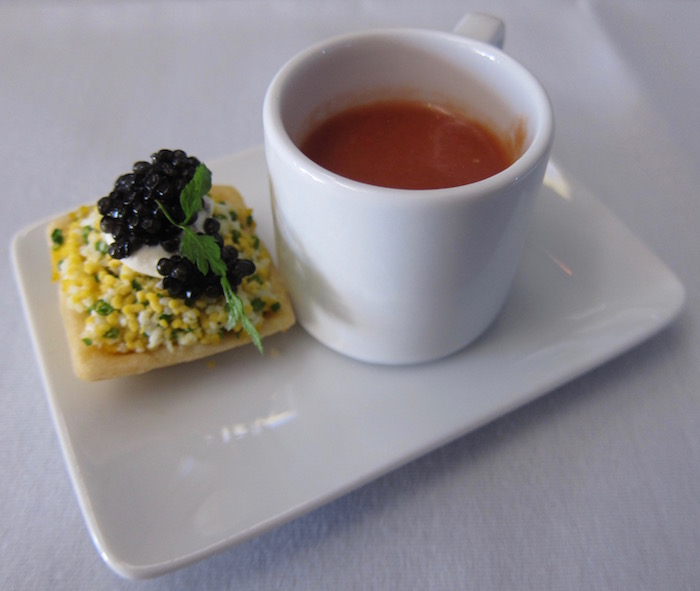 A few weeks back, American launched daily Boeing 777-300ER flights between Los Angeles and Sydney. These flights are being operated as part of a joint venture with Qantas, and as a result, American also spruced up the service on these flights, to match many aspects of the Qantas experience. For example, American has added pajamas in business class on this route, among other things.
I took this flight earlier in the week, and was so impressed by the product. So, so, so impressed. It's amazing to see what a US airline could be with a little bit of effort.
---
I've written extensively about the Citi Prestige Card, which I view as the all around most lucrative card out there, between the sign-up bonus, perks, and return on everyday spend. The single benefit on this card I've gotten the most value out of has been the fourth night free hotel benefit.
One interesting aspect of this benefit which I think is worth talking about is how the free night benefit is calculated. For the Citi Prestige Card fourth night free benefit, do they actually refund the average cost of one night over your four night stay, or is the fourth night free?
---
When you're using your credit card abroad, you should always pay in the local currency. Always. I don't even know why hotels offer the option of paying in another currency, since there's zero upside to paying in USD.
I had an interesting experience when checking out of a hotel last week, whereby I was overcharged due to the currency conversion. To make matters worse, the response from the hotel manager suggests this goes beyond poor training of front-line employees.
---

TIPS: Earning Miles & Promos
$1,500 Business Class Fares From Asia To The US
Awesome New Starwood Platinum 50 Night Perks As Of 2016
3rd Night Free At Starwood Hotels In Asia & Australia
Buy ~$42 Worth Of JetBlue Points For ~$15
Limited Time: Buy A Discounted Amazon Prime Membership
Loyalty Programs Work: I'm Overpaying For A Holiday Inn
The Best Garuda Indonesia First Class Fare I've Seen
How Is The Citi Prestige Card Free Night Benefit Calculated?
Great Deal: Roundtrip Transatlantic Business Class For Under $1,000
JetBlue Adds Discounted Upgrades For Elite Members
I'm Going To Shanghai For $715 In Business Class!
TRICKS: Redeeming Miles
Qantas Denied American Award Seats — Any Recourse?
Using Miles For A Family Over Peak Dates
How Do AAdvantage Changes Impact Value Of Citi ThankYou Points?
Redeem Points To Maintain Your Marriott Status
Act Fast: Qantas Business Class Awards To/From The US Available
My Bad Luck Booking Awards On Saudia, Avianca, And Aeromexico!
Great Deal: American Business Class Awards & Upgrades To Asia Wide Open!
TRAVEL With Ben (Lucky)
British Airways Responds To My Account Hack
Currency Conversion Scam: Hotel Manager Responds
American Airlines Just Served Me Caviar. No, Really!
Is Queenstown, New Zealand As Beautiful As I Remember?
Dear Hotels: Stop With Your Currency Conversion Scams
Help Me Solve A Worldwide Hotel Mystery!
No Good Deed Goes Unpunished: Travel Edition
Minimum Drinking Age On Planes?
REVIEWS & Trip Reports
Review: Le Parker Meridien New York
Introduction: Off The Beaten Track In Thailand
Review: Etihad First Class A380 Abu Dhabi To New York
Review: Etihad US Pre-Clearance Lounge Abu Dhabi Airport
Interlude: 30 Hours In Abu Dhabi
NEWS & Updates
Guy Who Violently Attacked Uber Driver Is Suing For $5 Million
Air India Has *So* Much Potential…
Does This Picture Make You Want To Visit Air India's Lounge?
Rumor: New American Los Angeles To Hong Kong Route
What Are The Implications Of An American & LATAM Joint Venture?
Now Bookable: WOW Air From LAX & SFO To Iceland
Hyatt Eliminating AARP Discounts
Will Emirates Cancel The World's Longest Flight?
Which Lounge Does Qatar Airways Use At LAX?
I Flew Jetstar Economy — How Bad Was It?
Thoughts On Hilton Diamond Status After 2 Stays
What Are Your Rights If Downgraded On A Flight?
Emirates A380 Flying To Washington Dulles As Of February 1, 2016
---
Hope everyone has a great weekend!