Qatar Airways launched daily nonstop service between Doha and Los Angeles as of January 1, 2016. This is Qatar Airways' longest route, and also means all of the "big three" Gulf carriers now fly from their respective hubs to Los Angeles. Qatar and Etihad fly 777-200s to Los Angeles, while Emirates has more than double the capacity with their A380s (which will become twice daily starting in July 2016).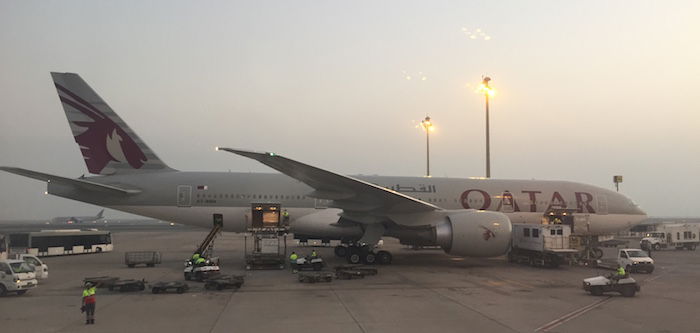 Qatar Airways 777-200
One thing which is surprising about Qatar Airways' new flight is that they're not operating out of Tom Bradley International Terminal at LAX, which is the terminal out of which most international carriers operate. That's rather unfortunate, since the lounges there are excellent.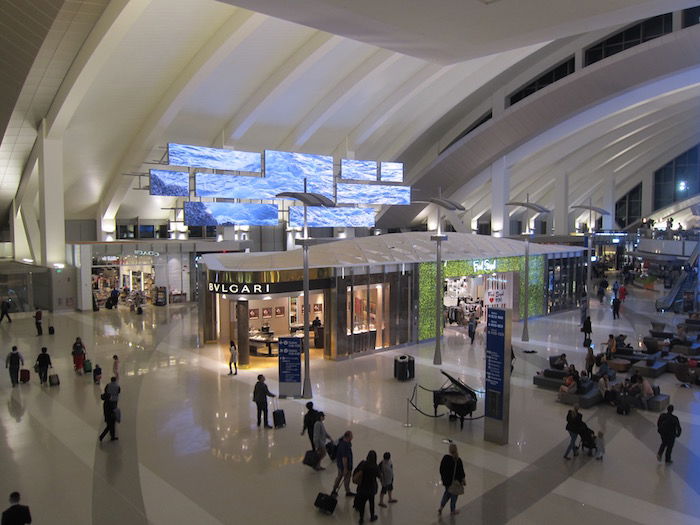 Tom Bradley International Terminal LAX
There's the oneworld Business Class Lounge, as well as the Qantas First Class Lounge for oneworld Emerald members. For that matter, the terminal is just gorgeous all around, and has great shopping and is a nice place to kill time.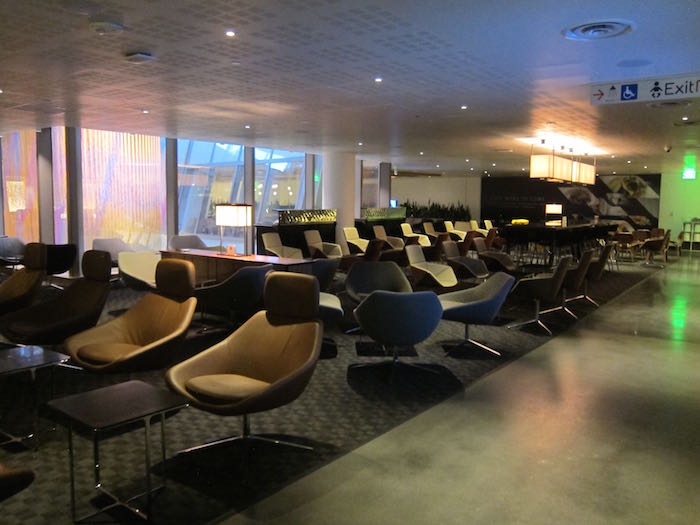 Oneworld Business Class Lounge LAX
Instead, Qatar Airways is operating out of Terminal 2 at LAX, which is used by a few other international carriers.
Why would Qatar Airways operate out of Terminal 2? The rumor I've heard is that it's because they plan on eventually opening their own lounge, and there's only space to do that in Terminal 2, and not at Tom Bradley International Terminal.
That ambition on the part of Qatar Airways wouldn't surprise me, since they are an airline which likes controlling as many aspects of their experience as possible. However, in practice I doubt we'll see it anytime soon.
In the meantime, Qatar Airways is using the Air Canada Lounge at LAX, which I reviewed a few months back. Yep, this is also a Priority Pass lounge. And while it's a nice Priority Pass lounge, that doesn't really make it a competitive international business class lounge.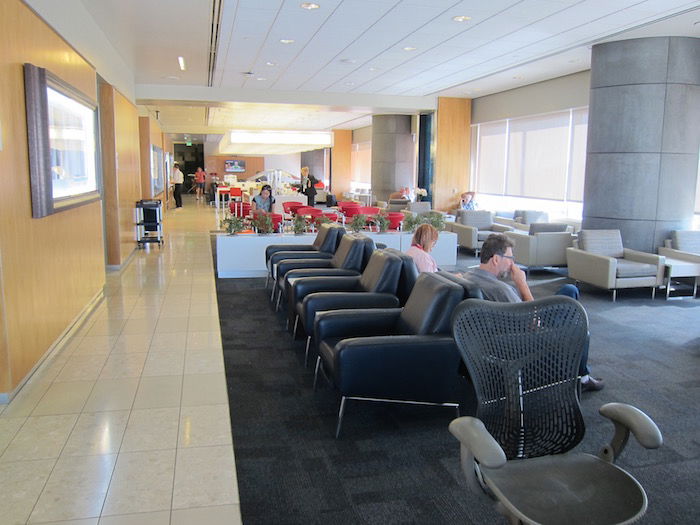 Air Canada Maple Leaf Lounge LAX
Last time I was there the lounge didn't have a liquor license, which was supposed to be a "temporary" issue, though I think it hasn't been resolved.
The good news is that Terminal 2 is undergoing a renovation, and is looking quite nice nowadays. Some might also prefer it to TBIT, given that it's not quite as busy, and therefore security queues might not be as bad during peak times.
Bottom line
While the Air Canada Maple Leaf Lounge is nice for a Priority Pass lounge, it's not exactly the best longhaul international business class lounge. So I certainly wouldn't be arriving at the airport early to spend time in it before your Qatar Airways flight. Perhaps the upside is that Terminal 2 isn't as crowded as Tom Bradley International Terminal, so you should be able to cut it a bit closer on departure.
Here's to hoping Qatar Airways eventually opens their own lounge at LAX, which gives us at least a little taste of the Al Mourjan Lounge or Al Safwa Lounge in Doha.