Update: Delta is now investing in LATAM and forming a joint venture with them, which means the joint venture between American and LATAM will no longer happen.
There are several levels of cooperation airlines can have, ranging from interline agreements to alliances to codeshares to joint ventures. Over the past few years we've seen a trend where the alliances have become less of a priority, and joint ventures have become more of a priority.
Why is the significance of the major alliances decreasing? Because while they were a fad for a while, nowadays the alliances have so many members that airlines can't always add that much value for one another. Delta doesn't issue you elite qualifying miles for flights on Korean Air, even though they're both part of SkyTeam. And Qatar Airways is constantly threatening to leave oneworld over their battle with American.
Joint ventures are much more serious partnerships, as they truly align the goals of two airlines. This allows the airlines to coordinate schedules and fares, and involves full revenue sharing between airlines.
American already has several joint ventures. These include:
With British Airways, Finnair, and Iberia, between the US and Europe
With Japan Airlines, between the US and Asia
With Qantas, between the US and Australia/New Zealand
If American gets their way, it looks like we'll soon be able to add another airline to the list. American has announced their intentions to form a joint venture with LATAM, the parent company of LAN & TAM airlines.


This joint venture would cover travel from the US and Canada to six South American countries — Brazil, Chile, Colombia, Paraguay, Peru and Uruguay.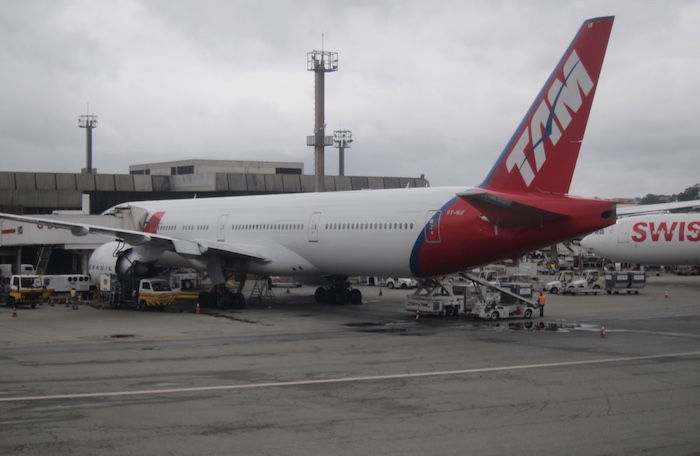 TAM 777
Here are what the airlines' CEOs had to say about the joint venture proposal:
"When great airlines can work together, customers win with more choices for when and how they travel," said Doug Parker, chairman and CEO of American Airlines. "Customers will gain seamless access to more frequent and convenient schedule options than either carrier could offer individually. In the eight countries covered by this new joint business agreement, customers will have access to nearly 330 destinations, including 100 more South American destinations than American's network serves today."

Enrique Cueto, CEO of LATAM Airlines Group added, "We're bringing the United States, Canada and South America closer together than ever before, by providing both American and LATAM customers even greater benefits. This is a positive step in offering them the best connecting network in North and South America and it increases the possibility of adding new destinations to our networks in the future."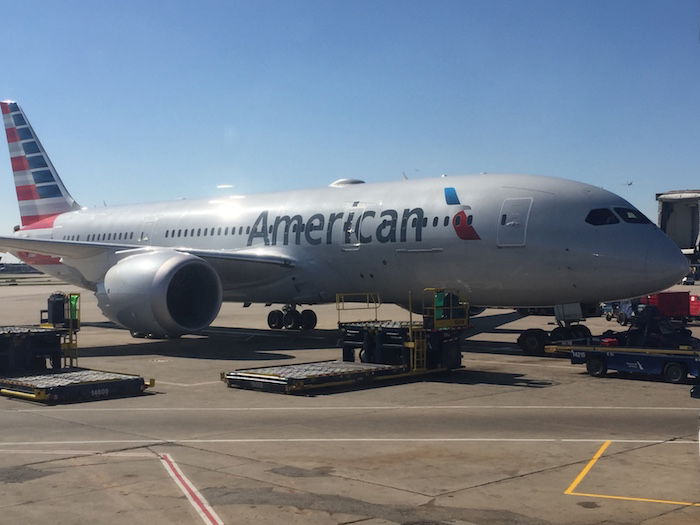 American 787
The press release claims that a joint business would translate to the following benefits for consumers:
If approved, the JB will enhance the existing strategic partnership between American and LATAM allowing closer commercial cooperation that will provide significant benefits for consumers. They include:

Expanded network offerings, with access to more routes, frequencies and destinations
More competitive fares
Increased choices for customers
Seamless connectivity
It's certainly true that a joint venture makes the travel experience more seamless and also can expand network offerings and create better frequencies.
But the flip side is that this doesn't create more competitive fares. Right now American competes on several routes with LAN and TAM. Just to name a few routes out of Miami, American and LATAM both fly to Bogota, Lima, Rio de Janeiro, Santiago, and Sao Paulo. While they have a partnership, they offer different fares, meaning they're still competing with one another. If they get a joint business, prices will be fixed on many routes. Add in the fact that they'd have a monopoly on many routes, and there's no way it would drive down prices.
If this joint business were approved, chances are that the government would make them give up some frequencies/routes to competitors, as is generally the case where a joint business would lead to a monopoly in a market.
The good news is that American often has great premium cabin fares to Latin America, and those would be valid on LATAM if this joint business goes through. For example, I'm soon traveling to Bogota on a cheap American business class fare, which I'm routing through New York and Miami.
If this joint business were already in place, I'd be able to fly LAN in a flat bed business class product on that last segment, rather than an American 737. Then again, if the joint business were already in place, that fare might not exist. 😉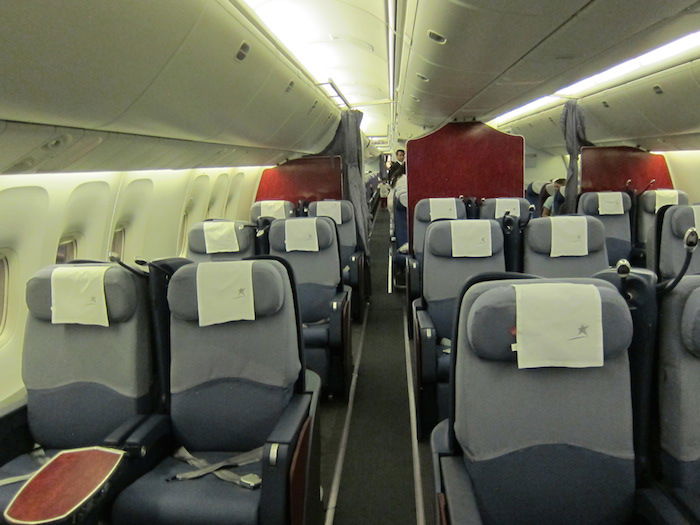 LAN's 767 business class
Bottom line
Joint ventures are a double edged sword for consumers. On one hand they give consumers more flight options when booking a ticket, and also improve the schedules, frequencies, and routes airlines offer. On the other hand, they almost invariably lead to fare hikes, as it's essentially like eliminating a competitor from the market.
I'm curious to see if this proposal gets regulatory approval. American is already by far the strongest US carrier to Latin America, so when they combine with the region's strongest carrier it would create a monopoly in many markets. So while it may be approved, I'm willing to guess the two airlines would have to make some compromises, in the form of giving slots, routes, etc., to competitors.
What do you make of the proposed joint business between American and LATAM?