I have a lot of thoughts about hotels, given that I live in them full time. I keep most of them bottled up, given that I have enough thoughts about hotels to write a book. I do sometimes share my thoughts, though, like some of my biggest hotel pet peeves, as well as some of my hotel habits.
I recognize there are a lot of things I'll never understand about hotels. For example, why do hotels often decide to make "art" with the top few tissues in the tissue box? Am I the only one who finds that sort of unsanitary and wasteful? But I get that it looks nice, so I see where hotels are coming from.
But here's something I don't get, because it both serves no practical purpose and doesn't make things look nicer either — why do so many hotels close the drain "stopper" when servicing the room?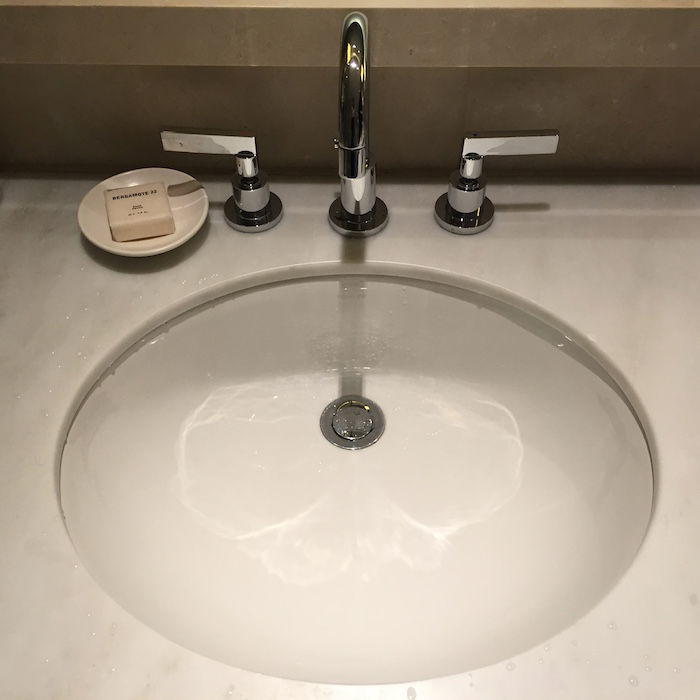 It doesn't happen at all hotels, but I'd say it happens at luxury hotels more often than not. This isn't a big deal at all, because it takes a split second to open it. Well, at least most of the time — I've been at some hotels where it took me a few minutes to figure out how to open the drain stopper.
But I just don't get why. I assume the hotels which have this as part of their housekeeping protocol/checklist do so for a reason, but I can't figure out what that reason is.
Anyone notice this as well, and have an explanation?