---
This trip report will be a bit different than the usual fodder for OMAAT, in part because this was a very different trip. It involved trail mix, bug spray, and a 10-passenger van, so just a little outside of the usual here. 😉
Last Christmas my cousin Heather confided that she did NOT want to spend another holiday season shoveling snow, and that we would be going somewhere warm. Ideally "somewhere exotic", or at least with interesting food and hopefully a new culture.
We eventually settled on Thailand, and the various school and work schedules meant we were looking at a departure around December 20th, and a return before January 3rd.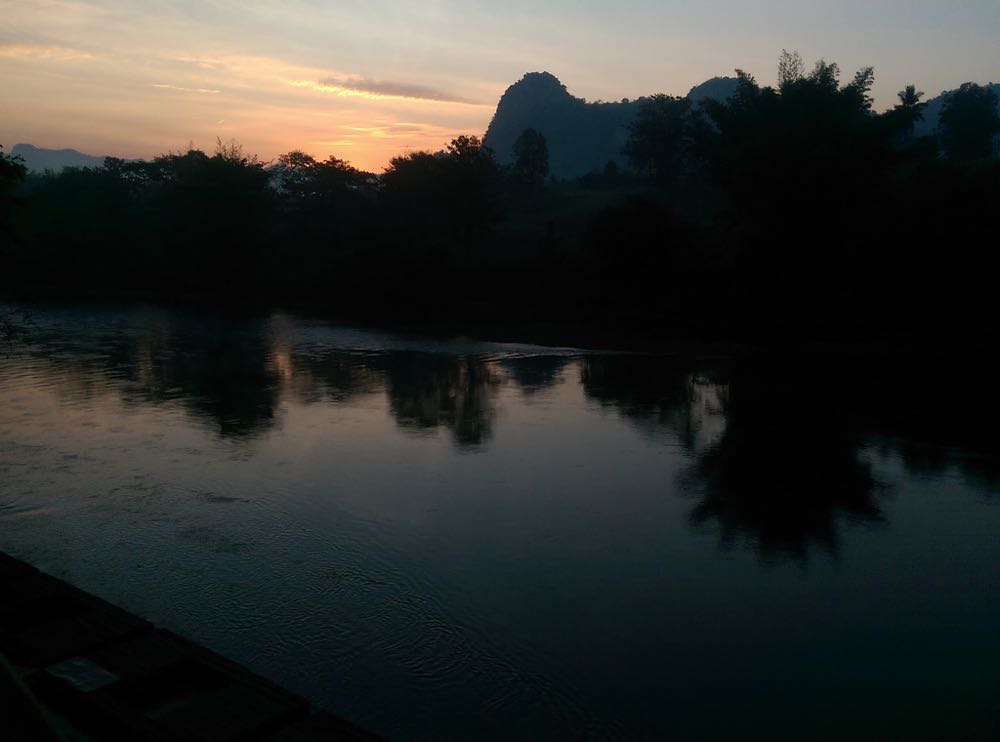 View from our patio in rural Thailand — much better than snow!
Oh, and one more thing — there were seven of us all together.
Seven people. Using miles. To Asia. In premium cabins. Over the literal worst dates for award travel on the calendar.
No pressure.
We also had a huge range of ages on this trip — Heather is ten years older than me, and her husband is ten years older than her. They had their kids along for the trip, so we had my teenage nieces (yes, I realize they're technically my second cousins – just roll with it) and their toddler brother. Finding a balance of activities on the ground was possibly more of a challenge than finding award tickets for seven!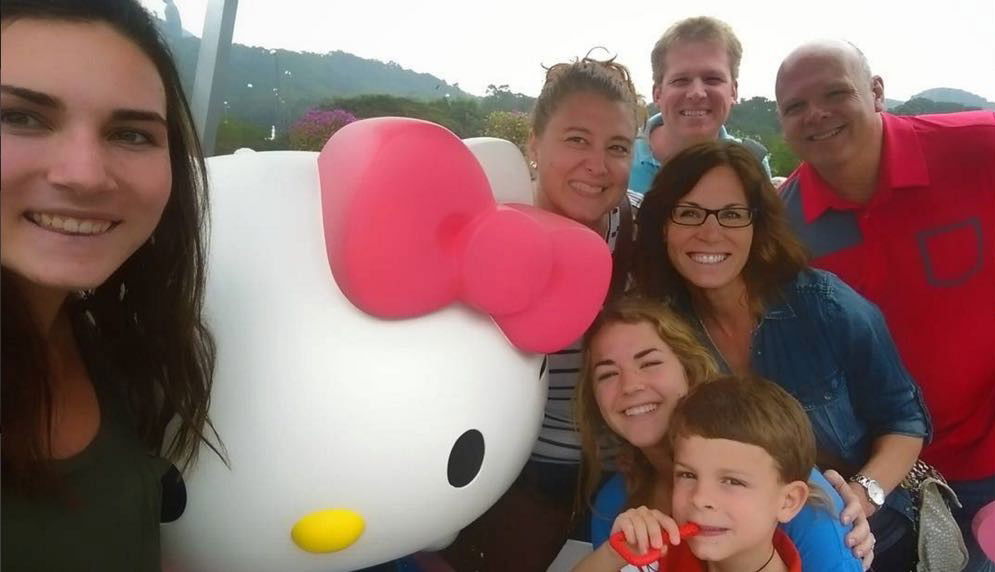 Fortunately, selfies with Hello Kitty are a cross-generational activity!
We wanted to avoid the most touristy areas, given Thailand is such a popular vacation destination right now, but also wanted to keep our ground logistics relatively simple (because seven people). So we booked four nights in Kanchanaburi province, which borders Burma/Myanmar: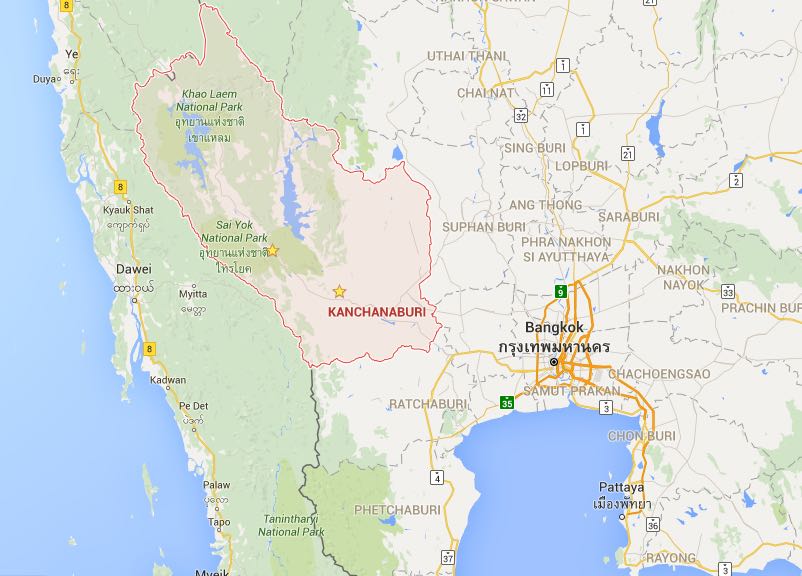 Kanchanaburi province is surprisingly under-visited for how beautiful it is
To get some time on the beach, we then spent three nights in Hua Hin, which is about 150 miles south of Bangkok on the Gulf of Thailand:

Driving distance from Bangkok, but less-visited than some of the resort areas to the South.
You can certainly get more off the beaten track in Thailand, but we were at least able to avoid the crowds on the usual Chiang Mai/Phuket/Koh Samui circuit.
As this was such a unique trip, I want to spend more time than usual going into the mechanics of how I booked the flights, and will also go into more detail on the stuff we did in Thailand. We were scheduled to fly JAL on the outbound, but due to some operational issues I was rebooked on Cathay Pacific.
Now, Cathay First is my favorite all-around airline product, but the consistency means it's just not interesting to write about. So since none of the flights were new products for me or OMAAT, I'm not going to go in-depth on planes. Also, I slept for almost all of every flight, because traveling as a group this size is exhausting.
But I'll try to make up for that with adorable elephant pictures.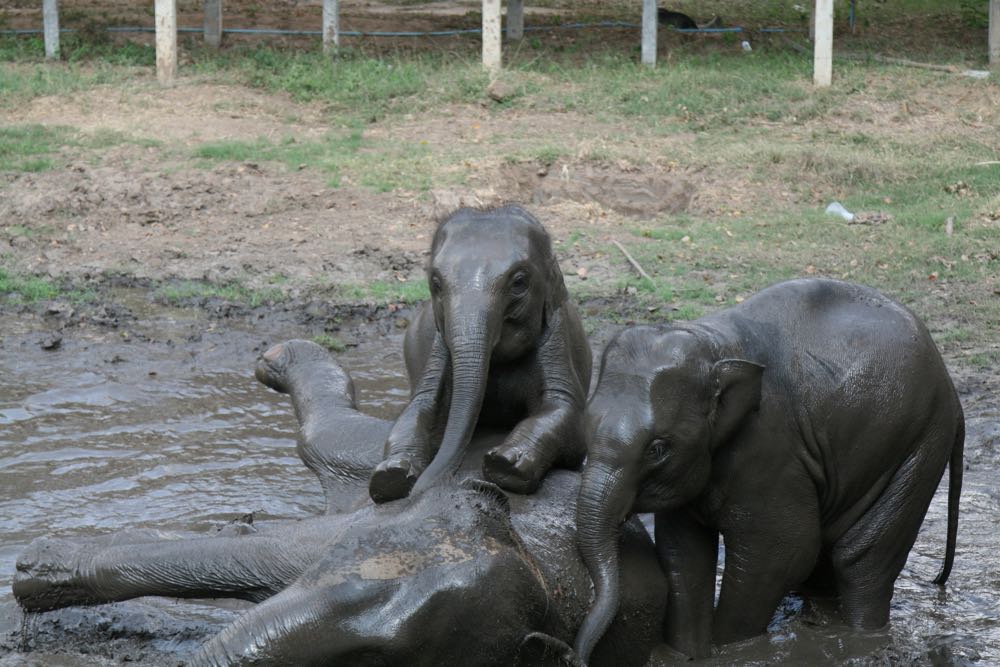 Baby elephants playing with their mama in the mud. Seriously.
Flights
We knew we were going to spend most of our time outside the main cities, but decided to fly into Bangkok to make things easier. Heather and her family had round-trip tickets from Eastern Washington to Thailand, while my husband and I flew into Bangkok, but extended our trip and returned home via Male.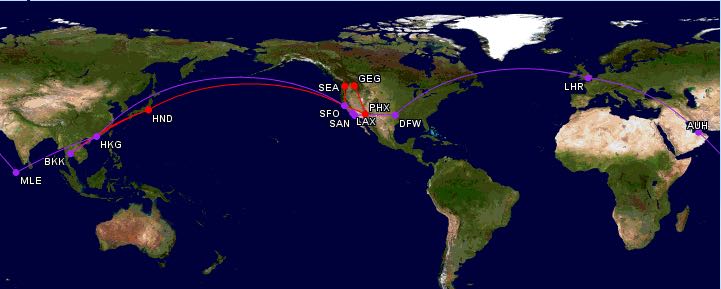 Final routing
I'll have a full post with our award ticket strategy, but just to give you an idea of the miles used:
810,000 AAdvantage miles for 7 first class tickets to Bangkok, and 5 first class tickets on the return (67,500 per one-way ticket x 12)
45,000 Alaska miles for my husband and I to fly Bangkok > Hong Kong > Male in business class (22,500 x 2)
180,000 AAdvantage miles for first class return tickets from Male for my husband and I (90,000 x 2)
I know that's a ton of miles, but if you've ever redeemed for a family (especially in premium cabins), then you can likely relate. Besides, the combination of Dividend Miles and AAdvantage last Spring meant I had a concerning amount of miles in a program ripe for devaluation, so I was anxious to use as many of those as possible.
Hotels/Accommodations
Traveling as a group of seven is tricky, particularly in countries that often limit room occupancy to three people. We split our trip between a charming guest house and a beach resort, with some "positioning" hotels on either end.
And then my husband and I spent four nights at the Sheraton Maldives, which we booked through Citi Prestige so we got the 4th night free.
Communication
One of the things we're often asked is how we handle staying connected on the road, and that was particularly important for this trip.
WiFi
I always carry a portable "MiFi" device, and swap out SIM cards for different countries. This is more convenient than it sounds — I typically only carry two SIM cards with me, and being able to use multiple devices from one SIM card is nice.
Heather has a mobile internet device as well, and as our otherwise-delightful Airbnb didn't have internet, we picked up two temporary SIM cards from Thai provider dtac (they have a kiosk at the airport). We each got the "happy tourist SIM" and then added the "heavy user tourist package". They offer less expensive options, which are probably fine in most cases, but when I'm working I can easily use 1GB a day, so we wanted to over-buy. Regardless, 12GB of data was only $25, so it's not like it was a big expense.
Having sampled a variety of cellular internet solutions, I have to say the dtac coverage was amazing. You'll see how rural and isolated many of the places we traveled were, and there were only two spots on the entire trip where we didn't have perfect coverage. So highly recommended.
WhatsApp
This is my favorite app for group travel, and this trip just reinforced my preference. Having something that works across a variety of devices, allows creation of private groups with custom notification noises, etc., just made things much easier.
It's also been really fun to go back through the threads, because the things teenagers want to IM about are hilarious.
LINE
This is a really popular messaging app in Asia, and is what we used to communicate with our host at the Airbnb, our driver, etc. It's worth taking the five minutes to set up before you leave home if you don't already use it. Everyone was grateful to be able to exchange LINE IDs, and it just made everything easier.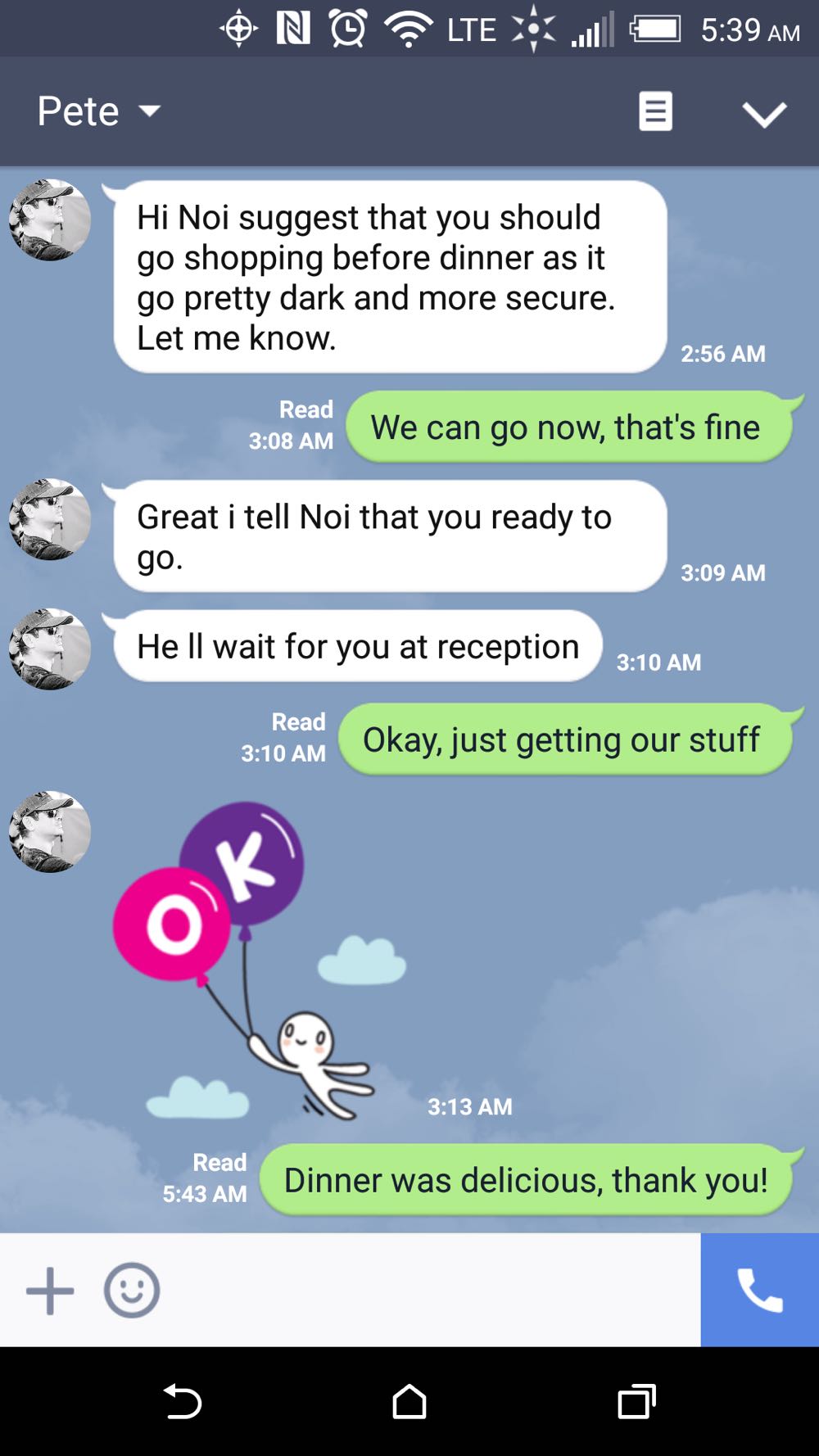 As a bonus, you get predictive emojis for days, which isn't even something I knew my life was missing.
Hard-sided suitcases, bug spray, and trail mix
If you're traveling with people who tend to overpack (i.e., just about everyone), hard-sided suitcases might be the way to go. I don't use one, because I cherish the ability to cram just one more amenity kit into my bag, but it really helped regulate the amount of stuff the girls brought with them.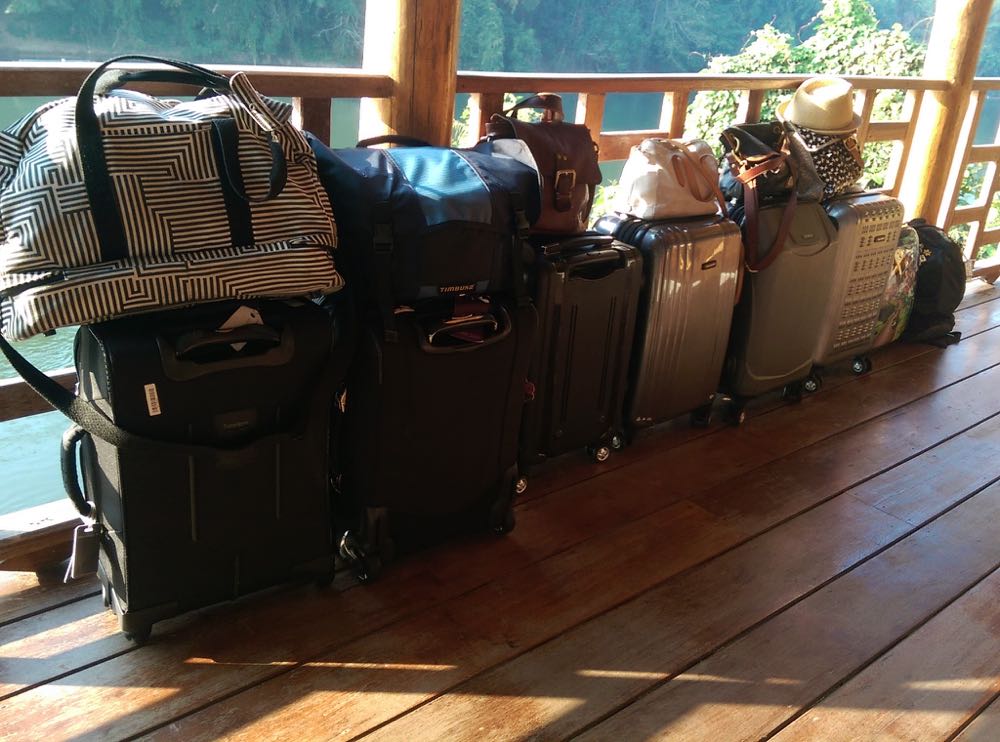 Do you see any checked baggage? I didn't think so.
And if you're traveling to rural Thailand, you really can't bring enough insect repellent. We brought an assortment, and our favorites ended up being Repel Mosquito Wipes and the Repel Sportsmen Stick (both with Deet). Neither have to go in a 3-1-1 bag, and it was easier than dealing with actual spray in terms of application.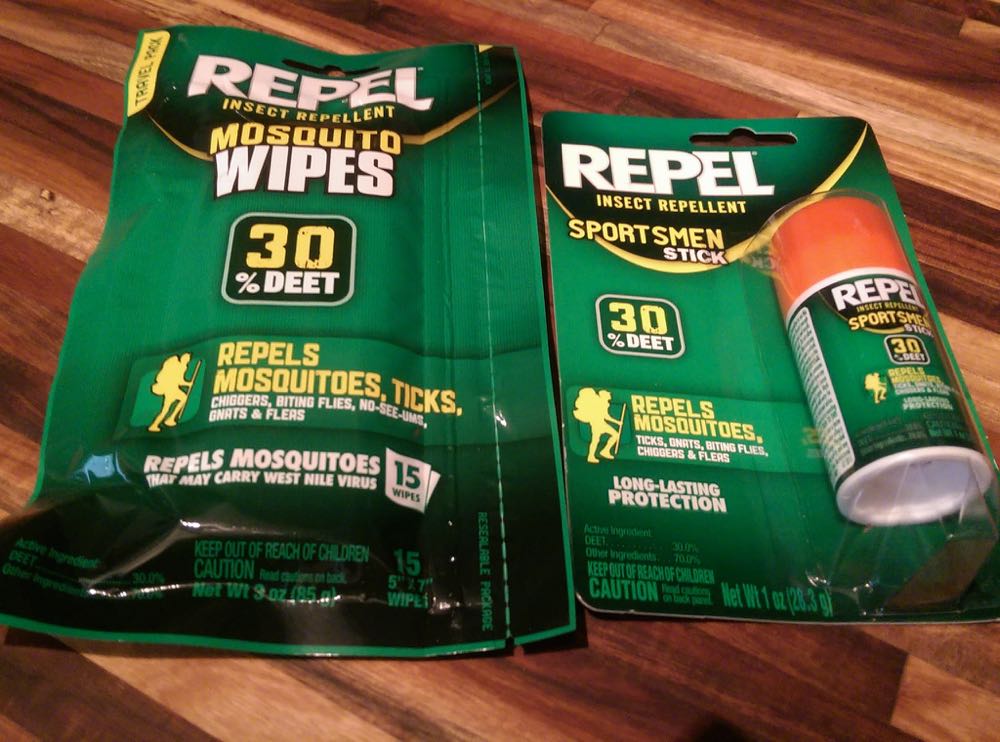 Lifesavers.
We also brought trail mix, granola bars, and a generous supply of ginger capsules for motion sickness. These were all must-haves, in my opinion, and warded off a great deal of potential unpleasantness during the trip.
Overall
This was such a fun and different vacation. It's rare for me to take time away, so to do so with family and go a little bit off the beaten path was fantastic. I also think this is a pretty approachable trip, all things considered, so hopefully the extra details are helpful to some of you.
Please let me know if you have any questions about the trip or details as we go, and you can see more pictures from the trip on Instagram in the meantime. Thanks for reading!