Well this is an interesting week for Emirates.
This Tuesday, March 1, 2016 Emirates launched the world's longest flight, between Dubai and Auckland. The new daily flight is being operated by a Boeing 777-200LR (though they had the A380 operate the inaugural, as they often do), and is blocked at 17hr15min westbound. It's impressive how quickly the route launched, as Emirates began the flight only a few weeks after opening reservations.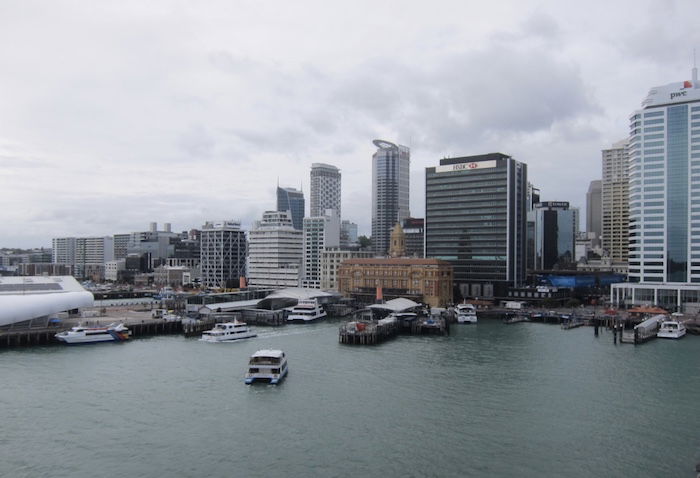 Auckland, New Zealand
Interestingly the announcement of this route came shortly after Qatar Airways announced that they wanted to begin flying between Doha and Auckland nonstop, though Qatar Airways tends to be all talk, so I couldn't take that intention at face value (though perhaps Emirates took it more seriously, and wanted to beat them to the punch).
Emirates really one upped themselves when they announced the Dubai to Auckland flight, because prior to that they had announced a new flight between Dubai and Panama City, which would have been the world's longest flight, prior to this announcement (the Auckland flight is ~250 miles longer than the Panama City flight).
The Panama City route was announced in August 2015, with a planned launch date of February 1, 2016. Unfortunately bookings on the flight were apparently abysmal, because Emirates delayed the new route just a couple of weeks before it was supposed to launch.
They had rescheduled the launch from February 1 to March 31, 2016, in hopes of doing a better job marketing themselves in Panama, building relationships with local travel agents, codesharing with Copa, etc. These are all things they had neglected to do before the original launch. When Emirates announced the delay I figured that was it for the route, and that it was unlikely to ever get off the ground.
And it seems like I was right. This flight has now been removed from the airline's schedule altogether, so I think it's safe to say that Emirates' flight between Dubai and Panama City is canceled.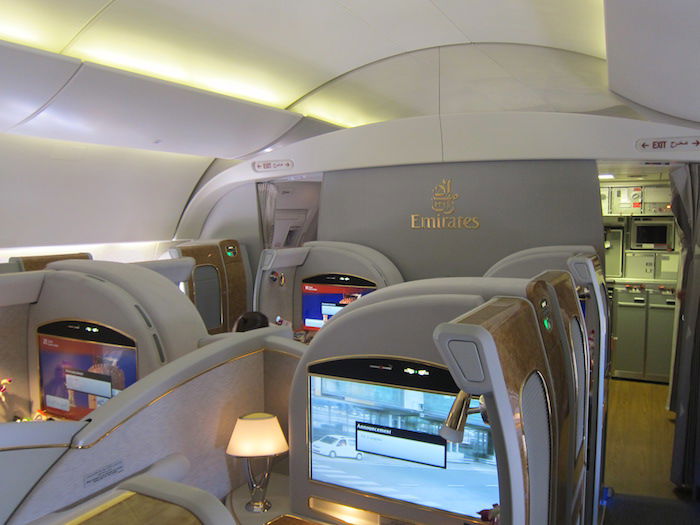 Panama City won't be seeing planes with international first class cabins anytime soon
Bottom line
It's an interesting week for Emirates when it comes to ultra longhaul flying. On one hand they were able to launch the world's longest route with only a few weeks notice, while on the other hand they gave up entirely on the route they scheduled sufficiently in advance, realizing that it just wasn't feasible.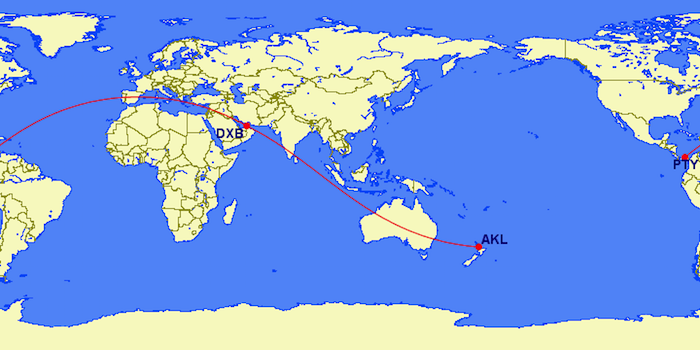 If they're running the airline like a business, I sure can't blame them. The Auckland route will likely do quite well, while the Panama City route seemed like a real stretch from the very beginning.
Are you surprised to see Emirates cancel their Panama City flight?