Sometimes I'm a bit annoyed by the "models" airlines use to show off their products. Like when they release pictures of a new lounge or seat and use super-attractive models in $5,000 suits and dresses. It certainly doesn't accurately depict what the experience will be like.
On the opposite end of the spectrum, Amol shared the pictures that Air India uses to showcase their lounge at Newark.
Can @airindiain pick a less appealing picture to show they use the Virgin Clubhouse at Newark? @OneMileataTime pic.twitter.com/n50TQEc8ym

— Amol (@PointsToPointB) January 14, 2016
Air India uses the Virgin Atlantic Clubhouse at Newark, and this is the picture they use to showcase the lounge:
Would it be humanly possible for them to look like they're enjoying the lounge any less? Certainly a far cry from how much Mr. Brown enjoys the Air India experience, to the point that he flies Air India no matter where he's going (hell, he hasn't even ever been to India):
They use four pictures to showcase the lounge, but the above is the main one they feature. They could have gone with this one, which they also took, but apparently didn't think was as worthy:

I assumed someone from Air India just went into the lounge and grabbed some creeper pics, but it seems this may have actually been a photoshoot, based on the same people being featured in multiple pictures:
Makes me super excited for my Air India first class adventure next week!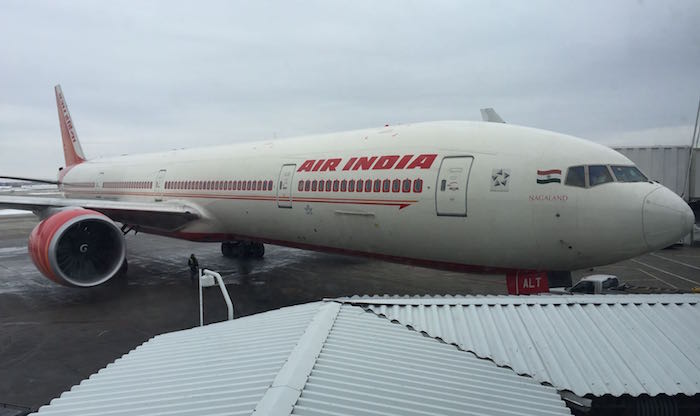 Speaking of which, does anyone know if Air India has a first class lounge in Delhi, or just a shared lounge for all premium passengers?