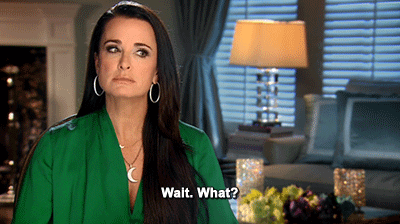 Okay, it might have been a small quantity of caviar, but I'm impressed. Not by the caviar as such, but rather by how far a little bit of effort can go in transforming the customer experience.
Let me explain.
A few weeks back, American launched daily Boeing 777-300ER flights between Los Angeles and Sydney. These flights are being operated as part of a joint venture with Qantas, and as a result, American also spruced up the service on these flights, to match many aspects of the Qantas experience. For example, American has added pajamas in business class on this route, among other things.
American already had a fantastic reverse herringbone business class hard product. It's my favorite business class hard product in the world, and when you factor in that American also has wifi, it would probably be my preferred business class product for a transpacific flight.
But I've never really understood why American bothers with first class on the 777-300ER, given that the first class hard product is barely better than business class, and the service typically isn't much better either. American is really shrinking the number of international first class seats they'll have, as they're eliminating the first class cabins on their 777-200s. Long term only the 777-300ERs will have first class, with only eight seats per cabin.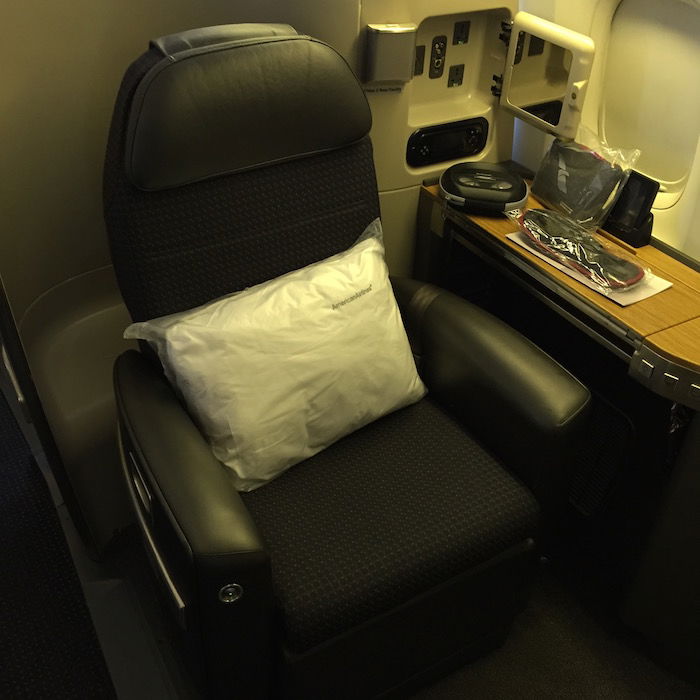 I just got off a Sydney to Los Angeles flight and was so impressed by the product. So, so, so impressed. It's amazing to see what a US airline could be with a little bit of effort. While I'll have a full trip report soon, I can't help but share my initial thoughts.
American first class out of Sydney: pre-flight
A couple of days before departure I got an email from someone in American's "Premium Customer Services" at Sydney Airport. He confirmed my seat assignment and that I pre-ordered my main course, and also asked if there was anything he could do for me.
I asked if there was any possibility of having a spa treatment scheduled in the Qantas First Class Lounge Sydney. This is the lounge American first class passengers can use, though historically only Qantas first class customers can pre-schedule treatments (everyone else can try to book one on a space available basis). I figured since American and Qantas have a joint venture (and therefore revenue sharing/metal neutrality), it couldn't hurt to ask.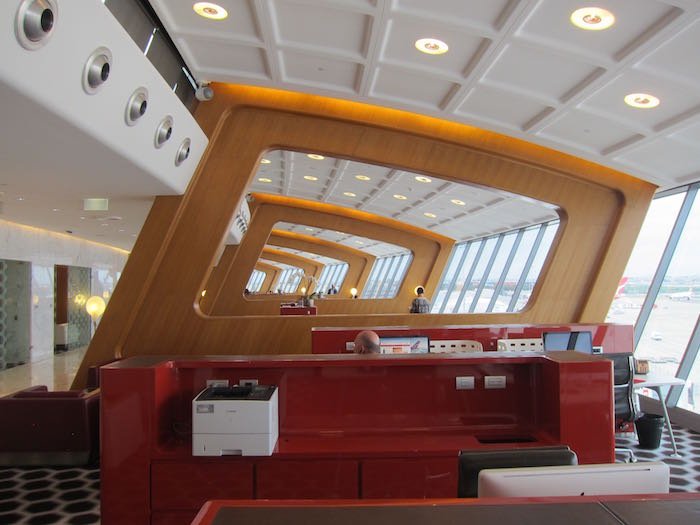 He contacted Qantas, who told him he couldn't get me an appointment in advance, but he promised to try again the morning of my trip. Sure enough, at 7AM he emailed me to tell me I had a massage confirmed for 11AM. Amazing!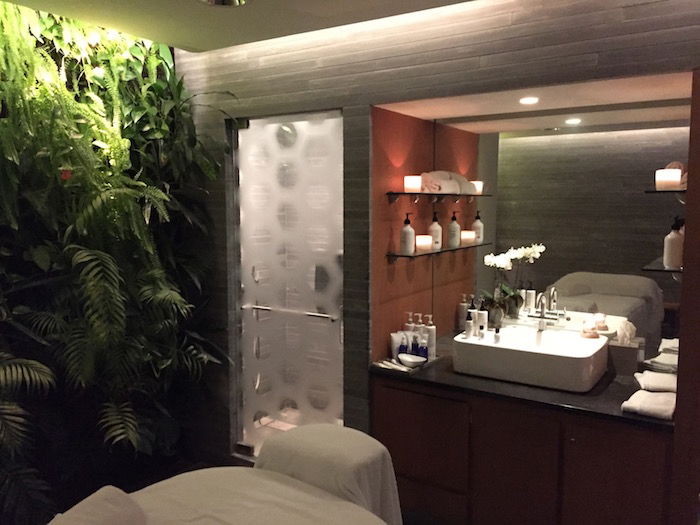 Perhaps the best surprise was that when I finished my spa treatment he was waiting outside the spa in the first class lounge to escort me to the gate.
When we got to the boarding gate he took me to the very front of the line so I could board right away.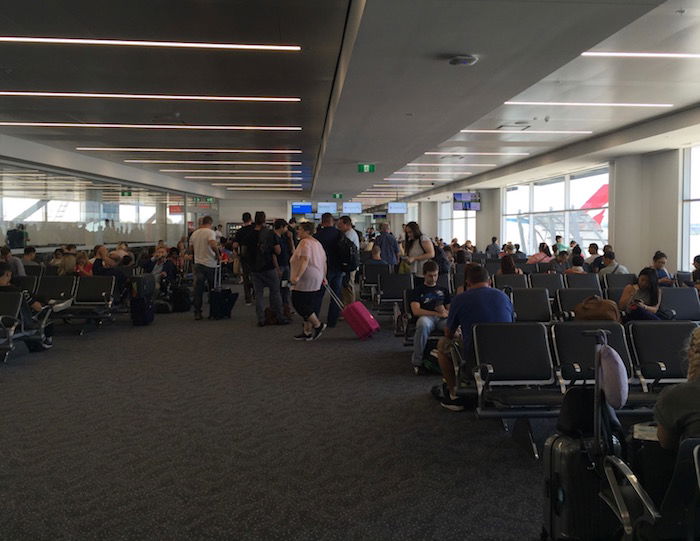 I couldn't believe I was on a US airline. Seriously, how long could his total interaction with me have taken, including emails? Maybe 30 minutes, at most? But what a difference it made in terms of the overall experience.
American first class from Sydney to LA: onboard
The thing I've found frustrating about American first class in the past is how little effort they put into differentiating the product from business class. The food, service, etc., are all nearly identical. And it's not like the first class seat is all that much better than the business class seat, in my opinion.
This Sydney to Los Angeles flight was the perfect example of how small touches can differentiate a product.
On the ground I was offered a glass of champagne (yes, an actual glass, not a plastic cup) with warm almonds.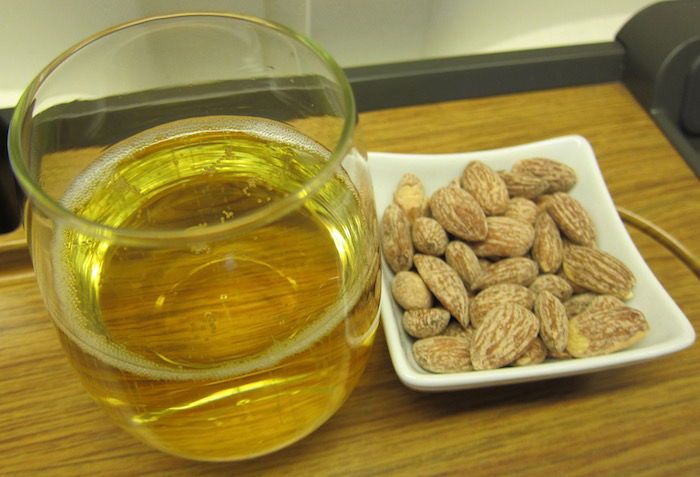 After takeoff I had another glass of champagne, which was served with olives and crisps.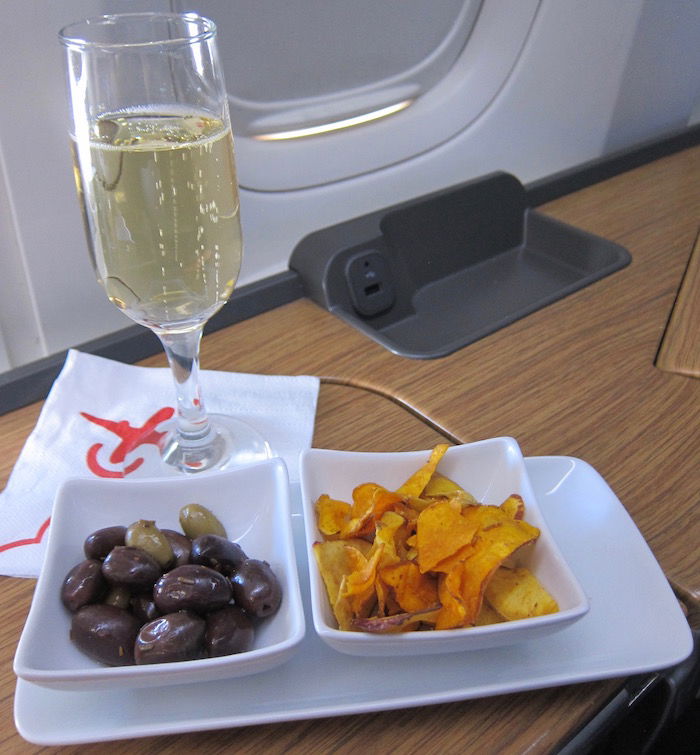 Then I was offered a caviar tartlet and an heirloom tomato gazpacho. Admittedly it was a really small portion of caviar, but what a classy touch nonetheless!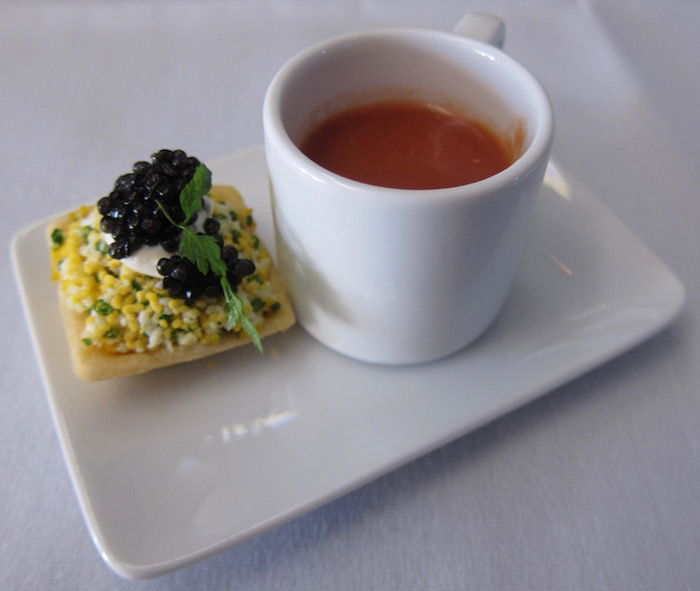 Then I had a delicious smoked celeriac soup.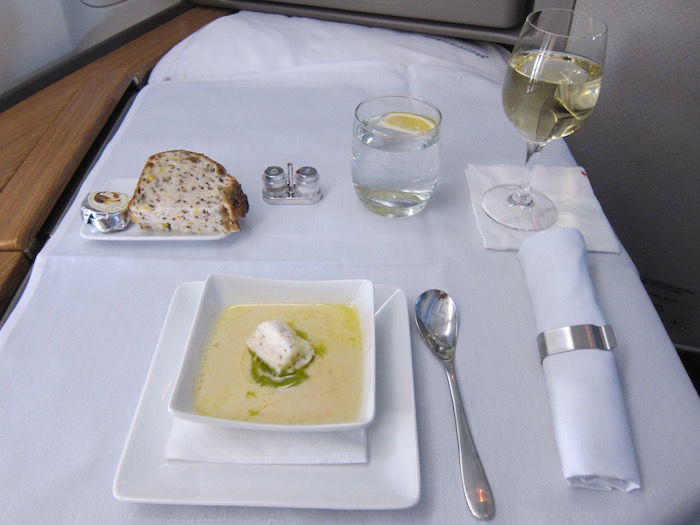 After that I had my choice of five small plates — I chose a Western Australian rock lobster with mango and citrus salsa. It was really good.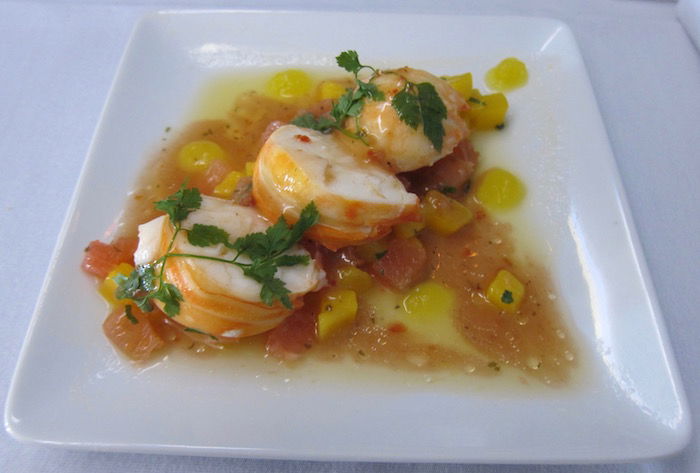 For the main course I had the "surf & turf," which consisted of a beef filet and some prawns. While the beef was overcooked, it was still one of the best steaks I've had on American. But perhaps what impressed me most was that you could customize your meal and choose which of the four sides you wanted to have — I selected the pea risotto.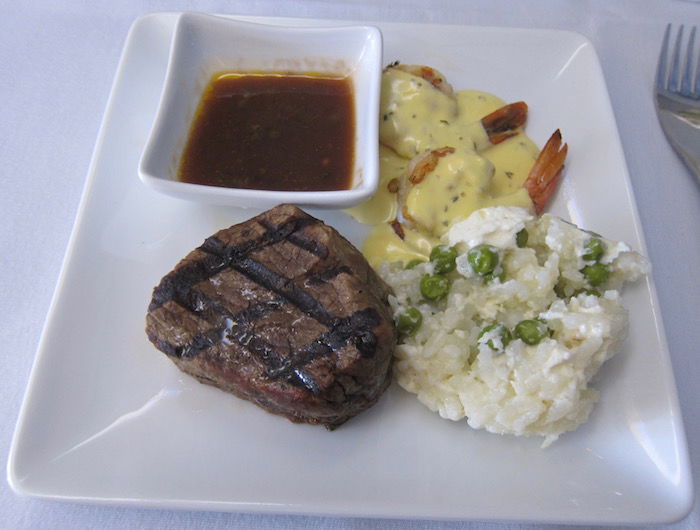 In true Australian fashion, I was served a salad of baby gems with lemon vinaigrette along with my main course.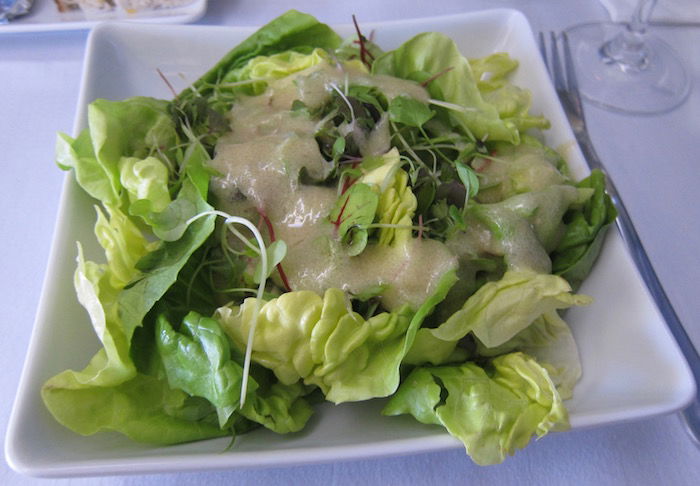 For dessert I decided to mix it up — rather than having the traditional ice cream sundae, I had the warm sticky date pudding with vanilla ice cream.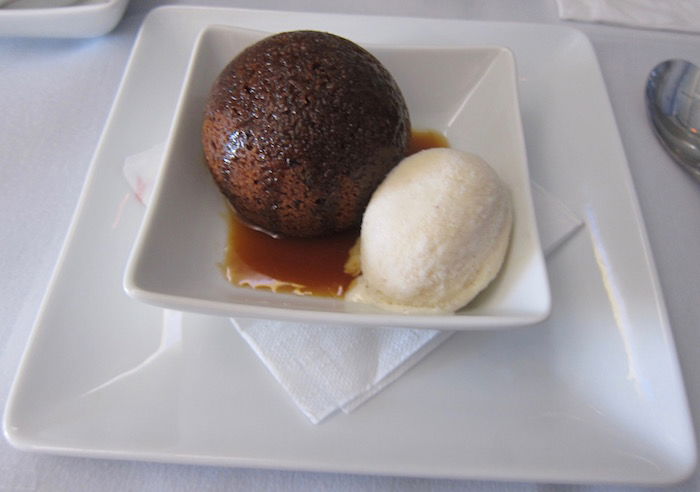 Then after the meal the crew came around with a selection of chocolates.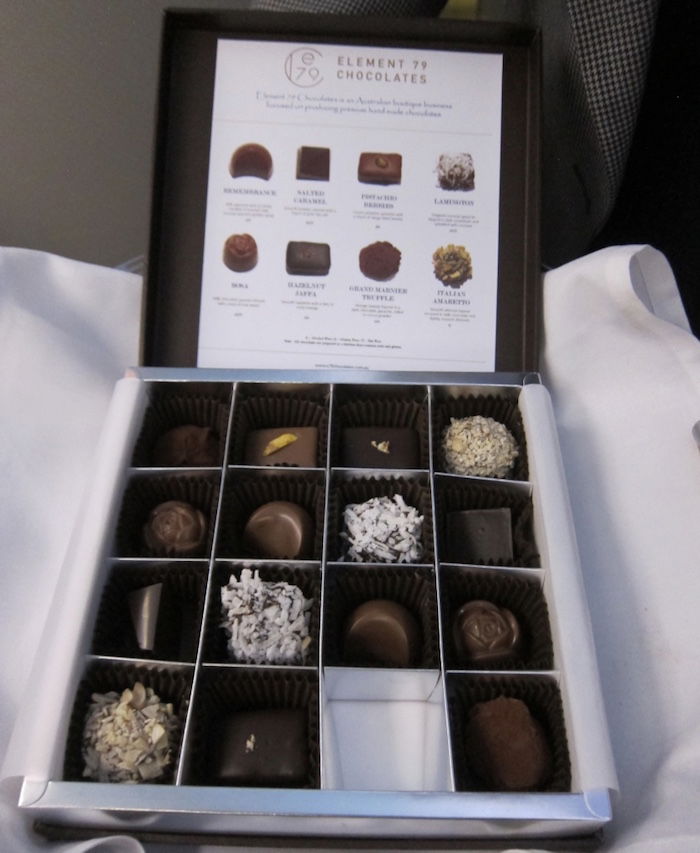 Why I was so impressed
Small touches can make such a huge difference in the perception of the overall product. Even things as small as having your choice of sides, or a caviar tartlet, or nuts with your drink on the ground, or a large selection of small plates, can "make" an experience.
There's another side effect of this, which I think airline management should consider as well. The crew on this sector was a class act to begin with. Truly top notch. But it was also clear that they were proud of the product they were offering. I can't count how often I've flown American international first class and had the flight attendants embarrassed by the product offerings. That wasn't the case here. They clearly loved being able to offer this new service, even though it was more work for them.
How much do all of these service improvements cost on a per passenger basis? I'd guess well under $50 per person. But it made a huge difference in the overall experience. Was the experience quite to the level of Cathay Pacific or Etihad? No. But it was actually a globally competitive first class product, one which was markedly better than what's offered in business class.
Bottom line
American: even if you were forced by Qantas to make these improvements, it really is worth considering expanding this service to other markets, especially as long term there will only be a dozen planes with international first class cabins. I don't know what impressed me more here — the shockingly good ground service, or the nicely improved onboard experience. When you combine the two, this is the most impressed I've ever been by a US carrier.
The little touches make all the difference, so kudos for what's happening on the Sydney route. It would be great to see it expanded.
What do you make of American's improved service on the Sydney route? Does it make sense for American to expand it to other routes?