In the past I've written about my four favorite places on earth, and among them was Queenstown, New Zealand. The funny thing is that I've only been to Queenstown once, and it was almost nine years ago, right after I graduated high school. It was an amazing, memorable trip I took with my mom; we both had so much fun.
The story of how we ended up in Queenstown is sort of funny, though. When I was planning our trip to New Zealand, no one said "oh, you have to go to Queenstown." Instead I was an IHG loyalist at the time, and they had four properties in New Zealand, including in Queenstown, Christchurch, Wellington, and Auckland. To me at the time, those seemed like logical enough places to visit. So I might be the first person in history to visit a city because it has a Crowne Plaza, but hey, that's what 17 year old me was like.
But I'm so happy we did, because I loved Queenstown. We were there in the late fall, so the days were quite short, but the sunrises and sunsets were spectacular. The other cool thing was that there were virtually no tourists. I don't think Queenstown was quite as popular with international tourists at the time, and it was also off season.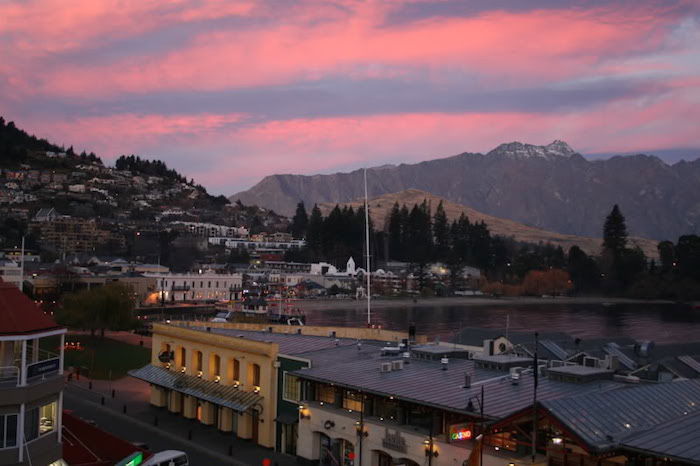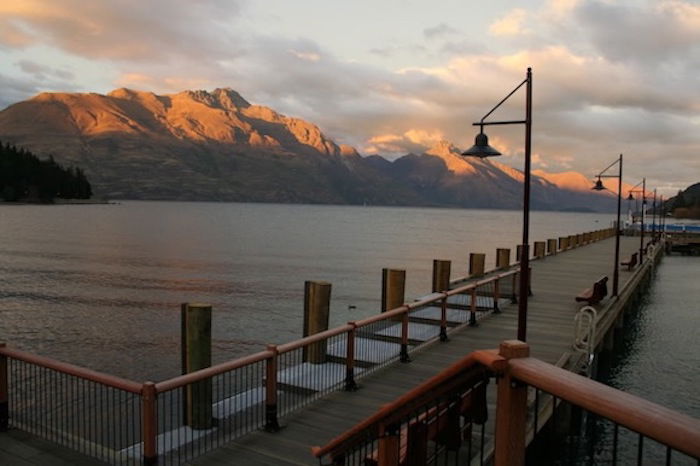 So when I finally made it back to New Zealand, Queenstown was the place I was most keen to visit again. And I was curious if I'd feel the same about it this time as last time. Over my years of travel I've realized that some of the places I originally liked most don't quite have the same "charm" for me when I return.
I've realized that a lot of my fond feelings towards places are perhaps more tangential than I thought. In other words, while they were great places, the reason I really liked them was because of the memories I had with people there. And in the case of Queenstown it was such a fun trip with my mom, possibly the most fun trip we ever had.
So, what did I think of Queenstown this time around?
It was every bit as beautiful as I remember. The scenery is stunning, from the moment you land at the airport.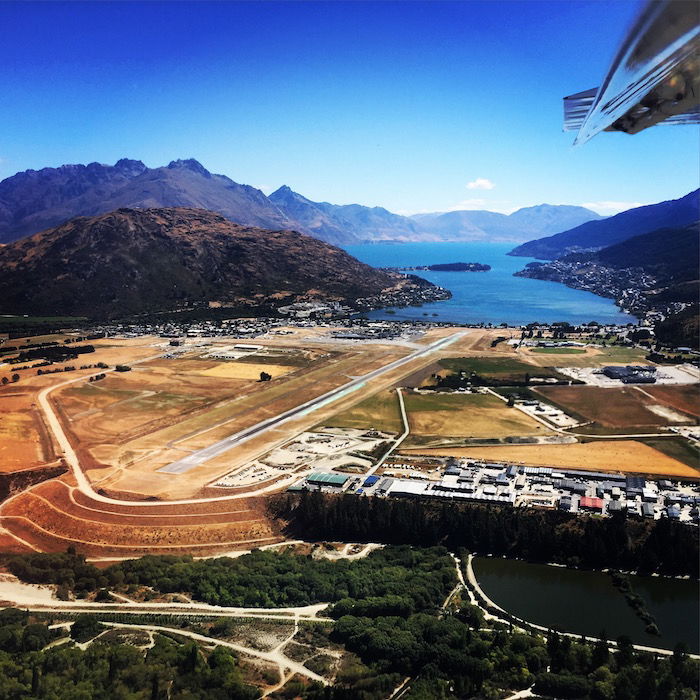 The harbor is every bit as cute as I remember.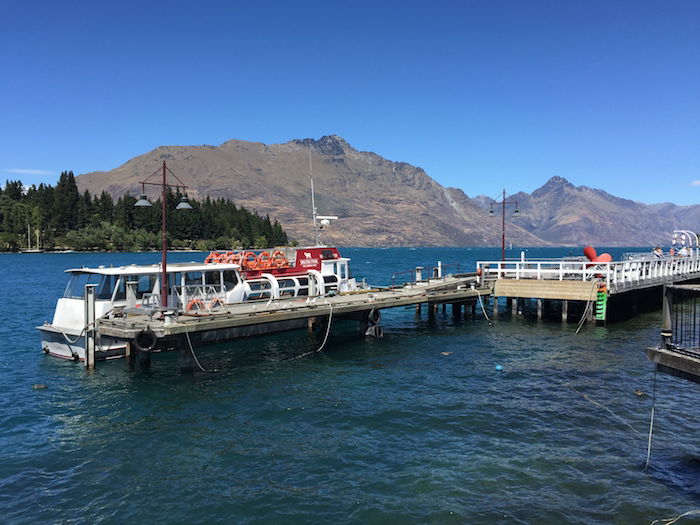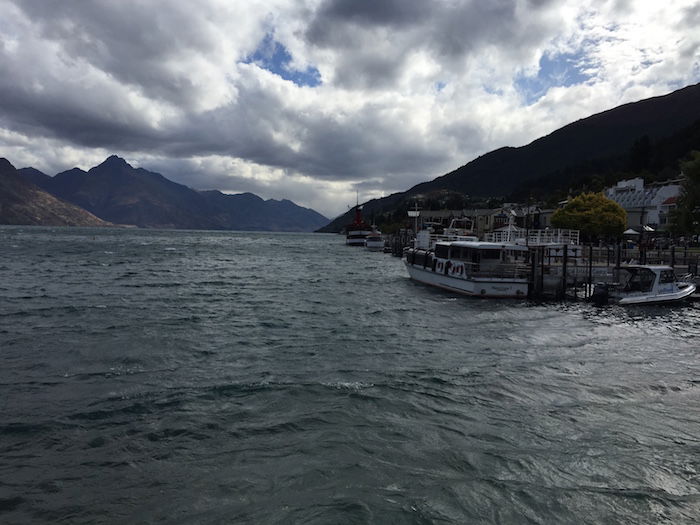 And the views from the top of the gondola remained unchanged from nine years ago, except there weren't quite as many snow covered peaks.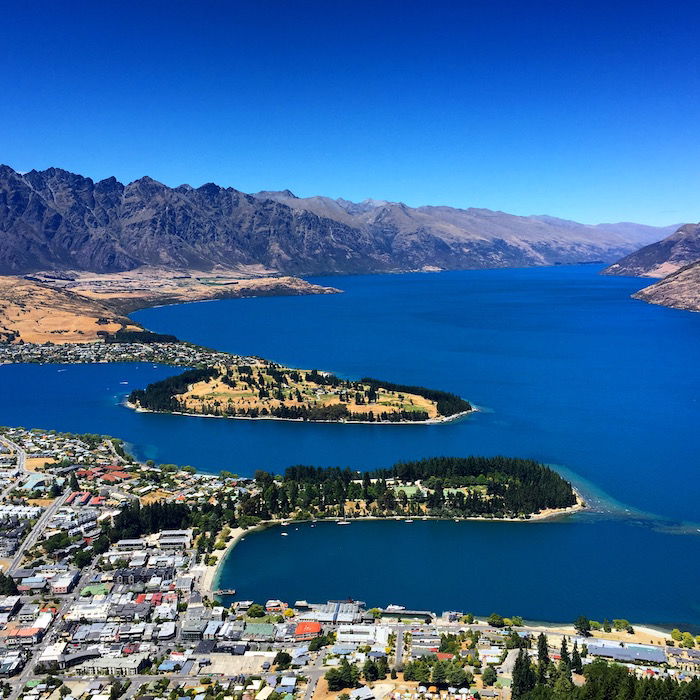 I'd be lying if I didn't say a bit of the charm was lost by the number of tourists, though. That's not a complaint (given that I'm also a tourist, so am hardly entitled to travel to tourist-free places!), but rather just an observation. Admittedly it was absolute peak season, but just seeing bus-loads of tourists everywhere and long waits at restaurants was certainly a contrast to the last time I was there.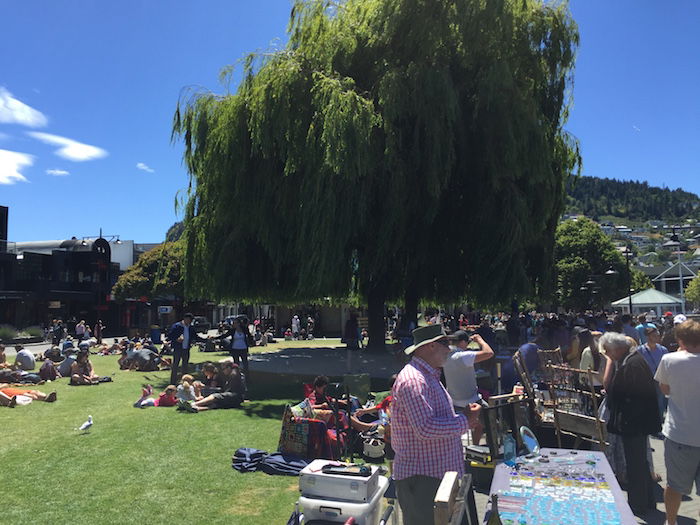 For example, the only restaurant I remember from my last trip was The Cow, where we always got a table when we wanted, and were often among the only ones there. This time they were doing shared tables to try and squeeze in as many people as possible. Maybe it's just me, but sharing a four person table with two tourists who don't speak English and are taking flash photos the whole meal does take away somewhat from the otherwise lovely ambiance of the restaurant. 😉
In a separate post I'll cover our day trip to Milford Sound, which has jaw-dropping (and iPad-dropping) scenery!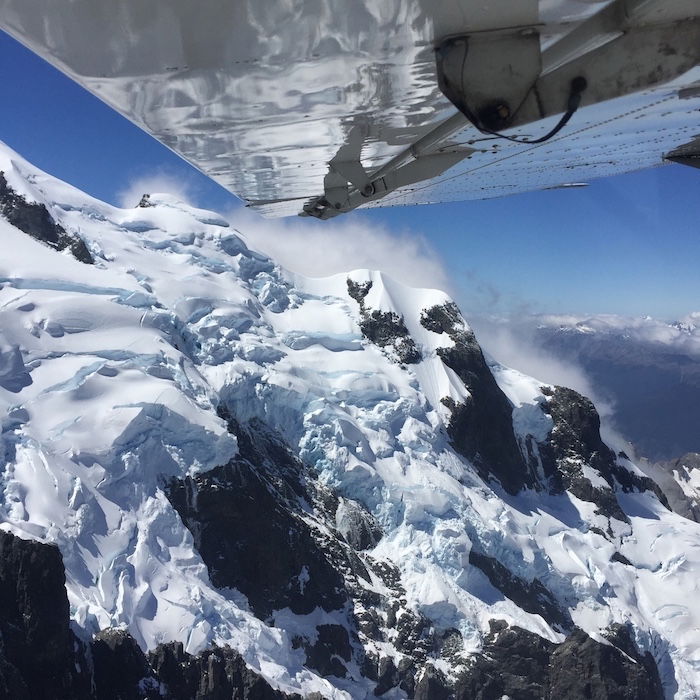 Bottom line
I'm happy to see Queenstown was every bit as beautiful as I remember. A bit of the charm last time I visited was just how quaint and non-touristy the town was, which admittedly wasn't the case this time around. Next time I'd probably be inclined to visit in the off season (or at least slightly off season), though overall I loved Queenstown, and can't wait to return. I can't believe it took me almost nine years to get back there.
Have you been to Queenstown? If so, did you enjoy it as much as I did?