In the summer of 2014, American launched daily Boeing 777-300ER flights between Dallas and Hong Kong. This is a route I was especially excited about, given that Hong Kong is one of my favorite cities in the world, and this is also American's longest route.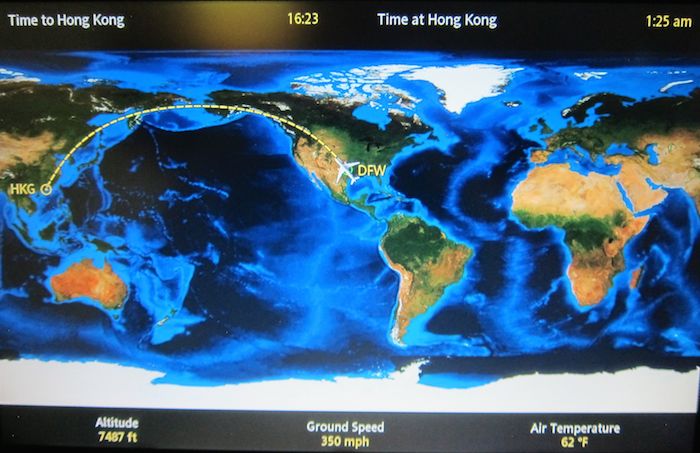 Dallas to Hong Kong airshow
I've had the opportunity to fly business class from Dallas to Hong Kong and back — suffice to say it was my best ever use of American systemwide upgrades. I think American's business class product is especially competitive, given that it has reverse herringbone seats and Wi-Fi — I'd almost choose it over Cathay Pacific business class as a result (which has the same seats but no Wi-Fi).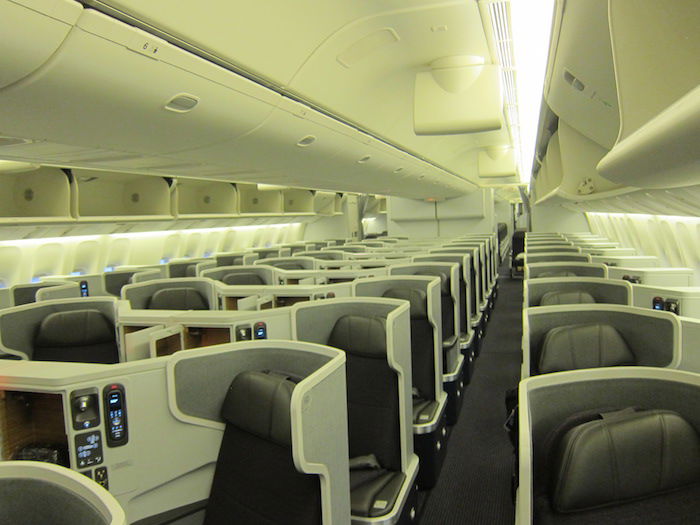 American 777-300ER business class
For a while now we've heard rumors of American launching a Los Angeles to Hong Kong flight. When American announced their new flights from Los Angeles to Sydney and later flights from Los Angeles to Auckland, they marketed it as creating a Pacific hub out of Los Angeles. That suggested there was more growth coming later.
While the Los Angeles to Hong Kong route hasn't been officially announced, there's at least now a very reliable rumor. Via JonNYC at TravelingBetter, American will announce Los Angeles to Hong Kong flights next week. When JonNYC shares a rumor it's generally as close to fact as it can get without being confirmed.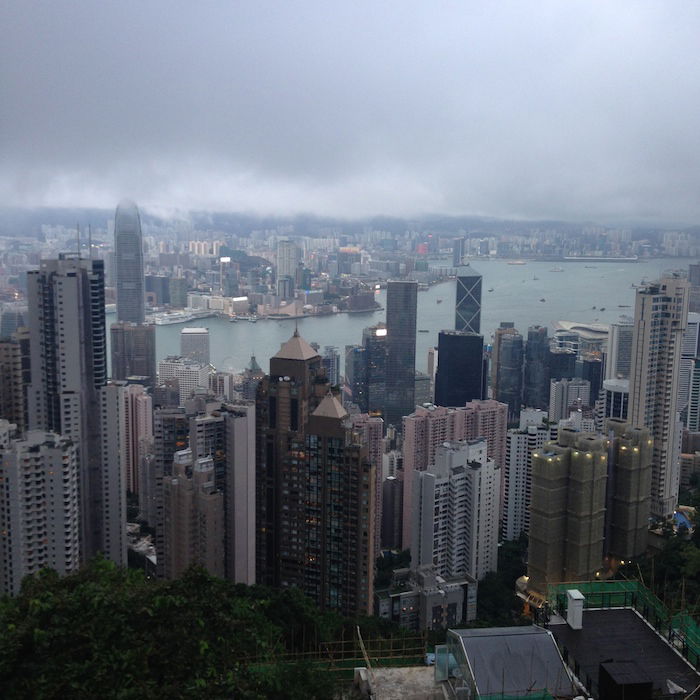 Hong Kong skyline
In theory the flight could be operated by a 787 or a 777-300ER, though my guess is it will be operated by the latter. Why? Because American's aircraft utilization for the Dallas to Hong Kong flight is terrible. It operates with the following schedule:
AA137 Dallas to Hong Kong departing 11:30AM arriving 6:35PM (+1 day)
AA138 Hong Kong to Dallas departing 1:40PM arriving 2:20PM
So every day there's an American 777-300ER sitting on the ground in Hong Kong for ~19 hours. Hong Kong also happens to be one of the most expensive airports in the world to park planes at, so I imagine that cuts into the route's profits quite a bit.
For example, if American operated a Los Angeles to Hong Kong flight with the following schedule, they could hugely decrease aircraft downtime in Hong Kong:
Los Angeles to Hong Kong departing 1:10AM arriving 8:40AM (+1 day)
Hong Kong to Los Angeles departing 8:35PM arriving 5:10PM
With such a schedule, the two routes would simply "trade" planes in Hong Kong — the Dallas route would get the Los Angeles route's plane, and the Los Angeles route would get the Dallas route's plane. And downtime in Hong Kong would be cut from ~19 hours for one plane to a total of ~8 hours for two planes.
But this route decision overall would be interesting. American partners with Cathay Pacific, which flies between Los Angeles and Hong Kong 3-4 times per day. The catch is that American doesn't have a joint venture with Cathay Pacific, unlike what they have with Qantas to Australia, Japan Airlines to Japan, and British Airways/Finnair/Iberia to Europe. So while they are partners, it's not the highest form of partnership.

Cathay Pacific 777-300ER
Bottom line
It seems we finally have a "reliable" rumor of American announcing a Los Angeles to Hong Kong route next week. I'm especially curious to see the details of this route announcement. On one hand a 787 seems better suited for a new route on which American isn't operating as part of a joint venture. On the other hand, if putting a 777-300ER on the route could hugely reduce the aircraft downtime, that's probably what they will choose.
I suppose in theory it's possible that American and Cathay Pacific will announce a joint venture, though I haven't heard many rumblings about that. If they don't, I wonder if they'll just overlap on departure times, which wouldn't surprise me since Cathay Pacific has nicely optimized their LAX schedule.
What do you make of American potentially adding flights between Los Angeles and Hong Kong?