Ugh.
So we're presently in New Zealand, and today did a full day tour of Milford Sound — that includes the four hour drive to Milford Sound, a cruise, and then the long drive back to the hotel.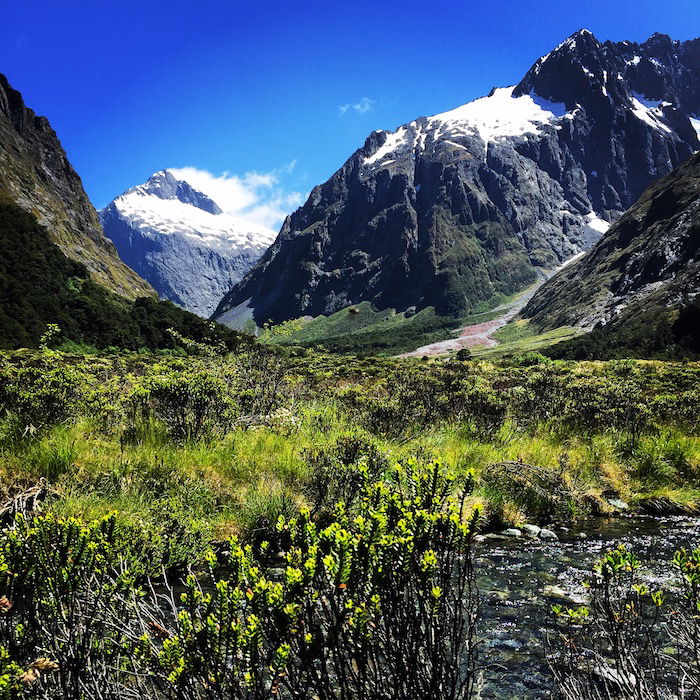 Fast forward to the cruise. While the ship itself was a bit past its prime (arguably not the "Pride of Milford Sound," as they call it), the views of Milford Sound were stunning. I enjoyed every minute of the cruise. Well, at least the first 30 minutes.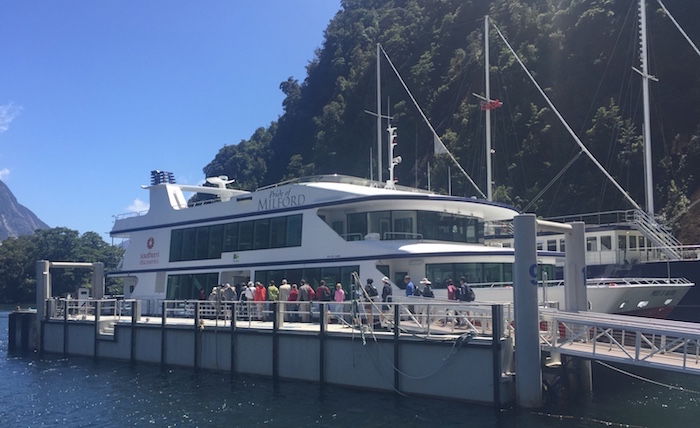 There was this adorable older couple, and they were taking pictures nonstop with their iPad. About half of the people on the boat seemed to be using iPads as their primary method of taking pictures, which I'll never understand. I digress…
They were on the deck, and I noticed they kept taking pictures of one another with the scenery, though both of them were never in the picture together.
So I figured I'd be nice, and said "do you want a picture of you two?"
"Oh yes, please, thank you very much."
She hands me the iPad in a hard-shell case, and I handle it carefully, as I always do. I hold it with both hands, and when I go to take a picture (I have both hands holding the case, my left thumb holding the actual iPad, and my right thumb ready to push the button to take the picture), the iPad falls out of the case and onto the floor. The screen was totally shattered, and pieces of it were on the floor. Naturally I felt like total crap.
But here's the thing. The iPad wasn't at all secured in the case. Who on earth has a hard-shell, shallow case and doesn't secure the iPad in it? It's not that it wasn't properly secured, but rather it wasn't secured at all. She was just using the case as a loose thing to keep the iPad in, which makes no sense to me. I mean, that's the equivalent of using a condom but cutting a big hole in the bottom.
So there's nothing I would have done differently, in the sense that I was extremely careful when I grabbed her iPad, and intentionally grabbed it by the case so I was being extra cautious. But I still felt absolutely terrible, because it's ultimately the result that counts.
I offered to pay for a new iPad or whatever it costs to fix it, and gave them my contact info. I explained to her she can keep taking pictures and that the pictures are safe and can be transferred, but I also got the sense she wasn't very tech savvy, and was literally using the iPad as the device on which she was showing people the pictures, as she didn't seem to understand what I was explaining.
And perhaps I feel worse about the fact that I assume they're on a very special trip (most people don't go to New Zealand with any frequency), and this seemed to be the only device on which they were taking pictures.
Grrrr! Like I said, I take responsibility and will pay for it to be fixed, but it sure makes me feel like crap that I possibly ruined part of their trip by trying to be helpful. And it sure doesn't help make me feel any better that she seems to be telling all the staff about what happened. So now I'm just awkwardly sitting in the corner of the boat typing away this post on my laptop with my hat and sunglasses on. 😉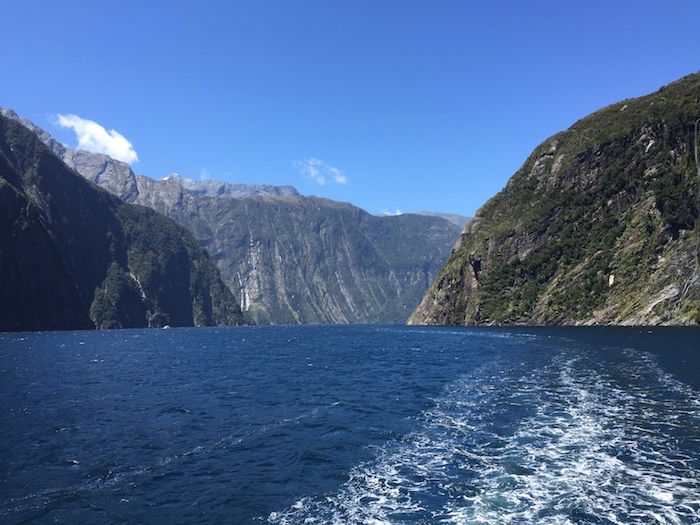 I'm not sure what the moral of the story is, to be honest — not to do nice things, to be even more careful (I was being super careful, I thought), or that there's a cost to trying to do nice deeds?
Regardless, I'm so angry at myself for having ruined a part of their trip.