A couple of days ago I wrote about how Qantas was releasing a good amount of business class award availability between the US and Australia over the coming months. While Qantas business class isn't the world's best product, it's extremely rare for them to make business class awards available, so I thought it was a great opportunity, especially before American's award chart devaluation.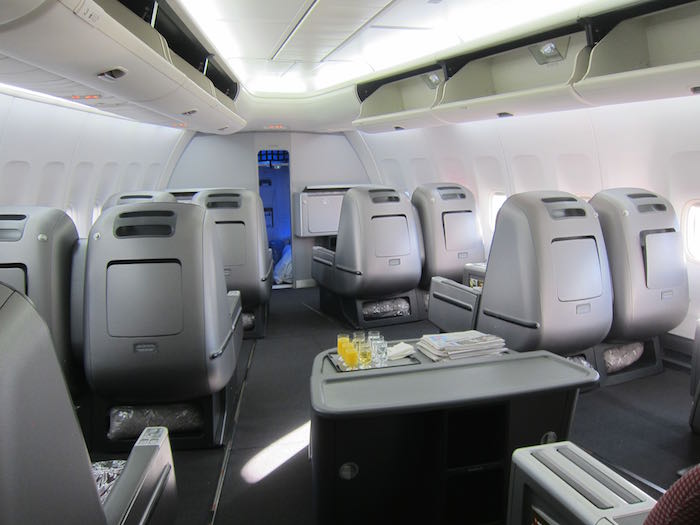 Qantas 747 business class
However, some people have been having issues with ticketing these awards. While they've been able to place the Qantas business class award seats on hold, they seem to disappear from reservations within hours.
Reader Coloradomom shared the following experience in the Ask Lucky forum, where she changed a previously ticketed award to include a San Francisco to Sydney flight on Qantas, which was later removed from the reservation:
Ben: I consider you the AA guru, so I've got a situation and don't know how to proceed. In October, I booked two business seats using AA miles for DEN – SYD on March 27, routing DEN-LAX-HNL-SYD. The HNL-SYD leg was on QF, the rest on AA metal. After reading several posts yesterday that QF had opened business space on its new SFO- SYD flight, I checked the BA website and, sure enough, there were two business class seats available for March 22. I called the EXP reservations desk last night to change the reservation. The agent could see the seats in the system and after confirming all flight information I was told, "you're all locked in. You'll get a confirmation email in the morning." Well, morning came and went and no email from AA. I was unable to call, but my husband phoned the EXP desk to find out what was going on and he was told QF had denied the request for the seats. While he was on the phone with the agent, she requested the seats on the SFO to SYD flight again (she could see them in the system) and they were again denied. She told him that QF had 72 hours to deny a request for seats. When we changed the reservation, we lost our seats on the QF HNL to SYD flight, so now we are without a flight. (We have a return booked on United). The agent told my husband that they will try to get our original seats on QF 4 on March 27 back, but I don't hold out much nope that we'll be able to get those back. Award seats are so hard to find as it is. I'm so disappointed. If I had known that QF had the option to deny the request, I probably wouldn't have made the change, or at least put in on a hold status. What should we have done differently? I thought my newly minted EXP status would help me out in changing the reservation if space opened up (and with no change fee) for an earlier flight. But now we're without a way to get to OZ. Any suggestions on how to proceed? Why would QF deny the request? If the seats are in the system, shouldn't we be able to get them? What should AA do to fix the situation? Any advice you or your savvy readers can provide us will be much appreciated! Thanks!
Ouch! That's a really unfortunate situation. It's one thing to just hold an award ticket and have the space taken back, but it's another thing to have already planned your trip and changed to get on one of those flights, only to be left with no flight at all.
There are have been several reports of American claiming that Qantas rejected the award space, and I'm really not sure what's going on. I'm not sure if this is intentional on the part of Qantas, or if it's some sort of system glitch. I'm almost leaning towards the latter, but can't guarantee it.
But the reality is that unless otherwise noted, AAdvantage holds are intended to be confirmed. And in the above instance, of course when you try to ticket a change it should be confirmed as well. The "they have 72 hours to deny the request" claim simply isn't true.
So realistically there are two forms of recourse here:
Have American contact a liaison to work this out with Qantas. Airlines have liaisons to "fix" these types of situations. It won't be an instant process, but you had a confirmed reservation and they took it from you. So they should be able to get you that San Francisco to Sydney flight, or at an absolute minimum get you back your original Honolulu to Sydney flight. It's these types of situations that alliance liaisons are there for, so while it might take a few days, that's a near sure bet.
American should be willing to open space on their own Los Angeles to Sydney flight. Given that this screw up wasn't your fault and that you were ticketing through American, they should be willing to open business class award space on their own flight for you (and American actually has good service on these flights). If you call and suggest it as a solution there's a chance they might be willing to do that right away, or they might first want to resolve this through a liaison, and in the unlikely event that doesn't work, they should be willing to then.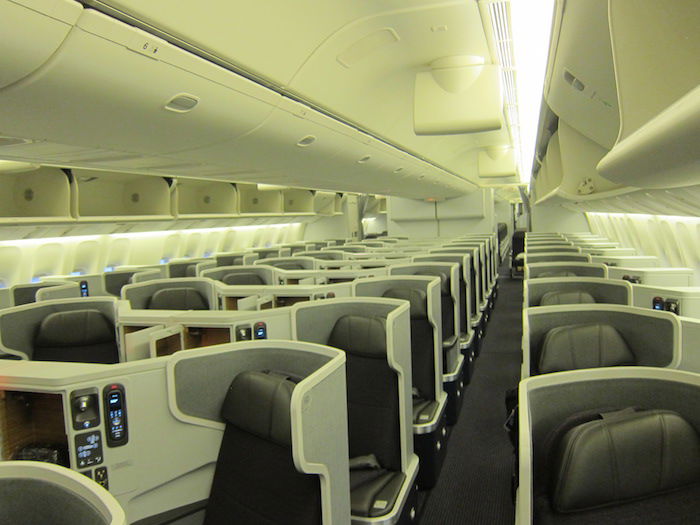 American 777 business class
Bottom line
This is an unfortunate situation which is rare, and shows that airline ticketing processes aren't seamless at times. Sometimes it requires a bit of effort to get these situations fixed, but the good news is that Coloradomom should come out of this with a significantly better award ticket than she started with, whether it includes Qantas' San Francisco to Sydney flight, or American's Los Angeles to Sydney flight. The same should be true for anyone else in a similar situation.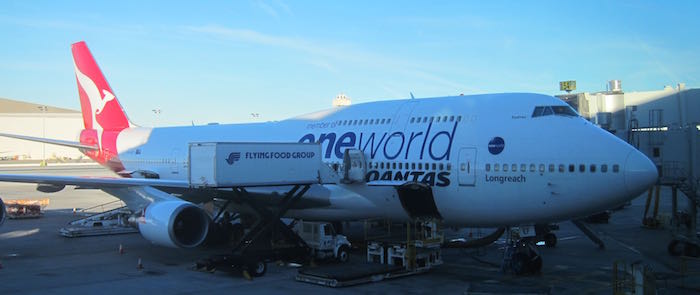 Qantas 747
Has anyone else had their Qantas award seats rejected after the fact?