---
Being creative and flexible is pretty much the mantra when it comes to using frequent flyer miles. Especially when traveling over peak dates, and definitely when traveling as a group.
I know many people bemoan the difficulties of redeeming miles around the holidays, so I wanted to walk through the process I used to book award tickets for an entire family over New Years, which hopefully inspires some of y'all.
The Plan
I knew we'd be using AAdvantage miles (because I had so freaking many), but to make this work, I knew we needed to decide what our priorities were. After some discussion, we came up with the following:
Leaving anytime between the 19th and 23rd
Returning anytime between the 31st and 3rd (depending on the outbound)
Splitting into three groups, so we could take separate flights as needed
We were okay with flying on separate dates, even, and came up with a strategy where my husband and I would go the day prior with one of our nieces, and the other four would fly the next day if needed.
Not ideal, but these are the kinds of creative tradeoffs you should consider when trying to get a great value for your miles.
While we'd discussed Thailand as our top pick, we were really okay with anywhere warm that wasn't going to be too crowded. So we were ready to book if something interesting opened up, but were still flexible on our final destination.
The Preparation
In our case, this was pretty easy, as the miles were already in place. Otherwise we'd have wanted to make sure we had all the needed points for the trip, either by taking advantage of a credit card sign up bonus, purchasing miles during a promo, and so forth.
So I just made sure I had everyone's full names/birthdays/passport info all in one place, and kept my eyes out for opportunities, even though we hadn't fully finalized our plans.
The Execution
To be fair, I could have booked everyone in Cathay Pacific business class right away. They often release 4-5 seats per flight in advance, so that was certainly an option.
I was just a little distracted with other stuff (like taking multiple trips to Beijing and moving house), and we hadn't fully decided on Thailand by the time amazing amounts of Japan Airlines First Class availability opened up.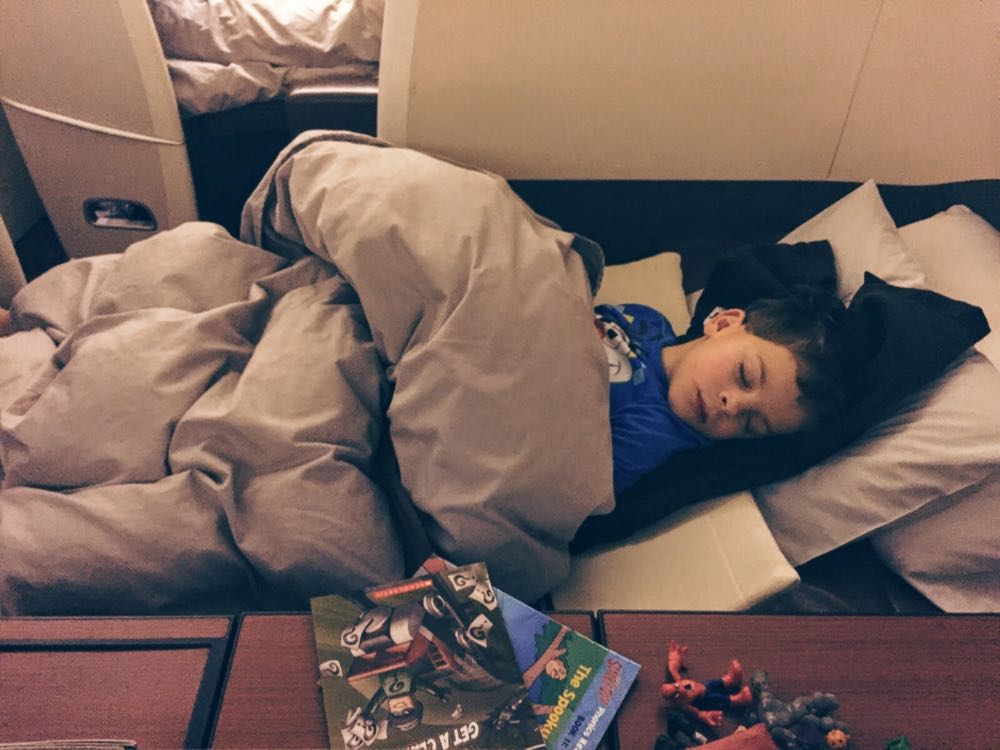 JAL is a great option with kids, even (or maybe especially) in first
As we'd already planned our travel groups, I was able to hold tickets for all seven of us in a matter of minutes.
We were split across a few record locators (JAL doesn't release more than four seats at a time, but will sometimes release additional seats right away once those are taken), but we at least had the long segments held.
As discussed, some of us would be flying a day earlier, but I was able to get Heather's family on the same itinerary (but two records), for the return flights.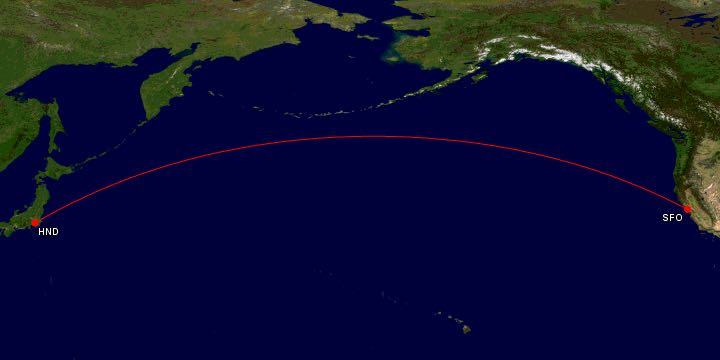 Yes it's only one segment, but it's the most important one
With those secured, I took the flight outline back to the group, and we made final decisions about our itinerary.
Prior to ticketing I was able to add on flights to Bangkok (via Hong Kong, which wasn't ideal, but the point is to go, afterall), and then flights to and from Spokane for Heather's family (though only in economy).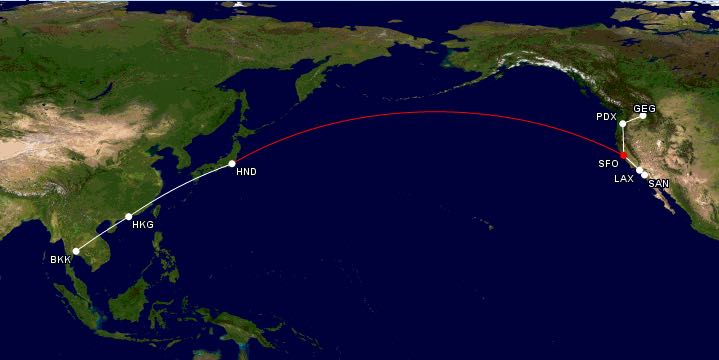 The segments in white still needed work, but the trip was "good enough" to ticket
So it was more flights than I would have preferred, I wasn't keen on the economy segments, and the connections were a bit ungainly, but we more or less had award tickets for all seven of us.
I didn't bother booking return tickets for my husband and I, because we weren't really sure what we wanted to do afterwards, and I figured something would open up eventually regardless.
The Tweaking
I set ExpertFlyer alerts for better domestic seats, and then about ten days before departure I started monitoring the intra-Asia segments for a more intelligent routing. I looked half-heartedly before then, but there's not much point in being serious about it until the last-minute, in my experience.
Eventually space opened up in first class for the domestic flights, and with fewer connections at better times within Asia, which shaved our connections down and eliminated a planned overnight en route.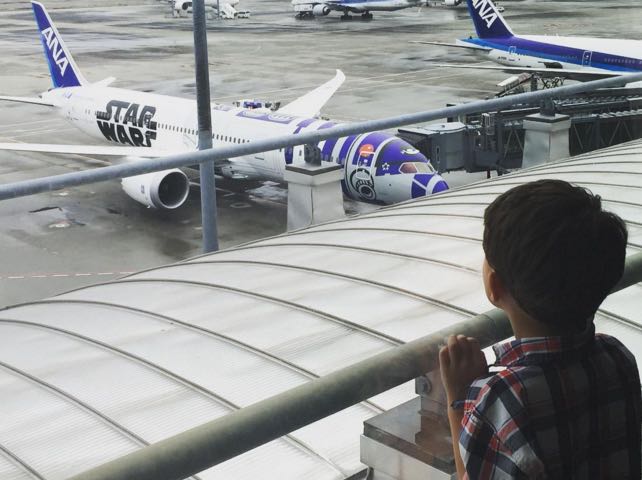 No overnight in Tokyo, but a long enough connection to spot the Star Wars plane!
American doesn't charge a fee to modify an award ticket as long as the origin and destination remain the same (though fees are waived for Executive Platinums regardless), so the strategy of locking something in and making edits as you go works particularly well for AAdvantage awards.
It's worth noting I kept editing the return even while we were on our trip. Our flight from Bangkok to Hong Kong was confirmed the day of departure (and there were 9+ business class and 4 first class seats available), etc. It's a lot of work to do it this way, but it can absolutely be worth it.
Final itinerary
When all was said and done, our itineraries looked like this (in general, keep in mind we were split in two groups for the outbound, and our group was rebooked on Cathay at the last minute). For the return, we all flew to Hong Kong together, and then my husband and I continued on to the Maldives, while Heather and her family returned home: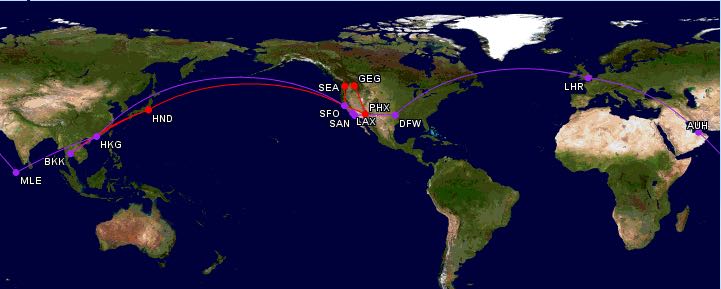 Bottom line
Overall, I'm really happy with how the flights turned out. Considering we don't live in hub cities, and were traveling over the most impossible time of year, I think the routing was surprisingly decent.
As I mentioned in the intro, the mileage costs were as follows:
810,000 AAdvantage miles for 7 first class tickets to Bangkok, and 5 first class tickets on the return (67,500 per one-way ticket x 12)
45,000 Alaska miles for my husband and I to fly Bangkok > Hong Kong > Male in business class (22,500 x 2)
180,000 AAdvantage miles for first class return tickets from Male for my husband and I (90,000 x 2)
In addition to the miles we paid ~$150 per person in taxes and fees.
Given the costs to travel this time of year in general, much less in international first class, I think this is a phenomenal value for the miles spent, and I couldn't be happier with the redemption.
The best part is there's no real "magic" needed to make a redemption like this yourself. Just some creativity, a bit of flexibility, and a willingness to improve the routing as you go.
Have you used miles for peak dates? What was your experience?