I'm just wrapping up a fun week in Colombia, which has been surprisingly relaxing after spending the previous couple of weeks flying almost nonstop. While I've enjoyed Bogota and especially Cartagena, I now definitely want to return and visit some of the other cool areas of Colombia.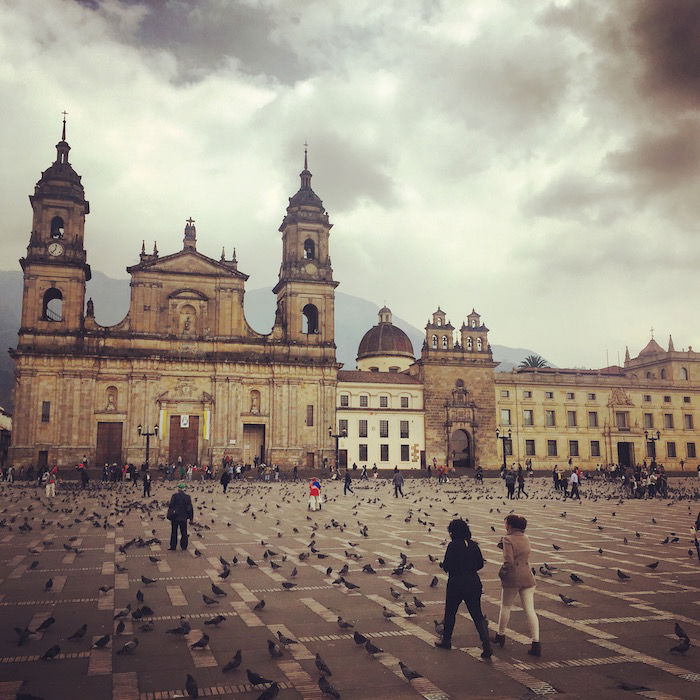 Over the coming week I'll be doing a good amount of mileage running, if that's still a thing, thanks to some great fares to Panama City. After all, this is the last opportunity to do so before American AAdvantage goes revenue based.
Featured Stories
Last Chance: 50K Miles With Citi AAdvantage Business Card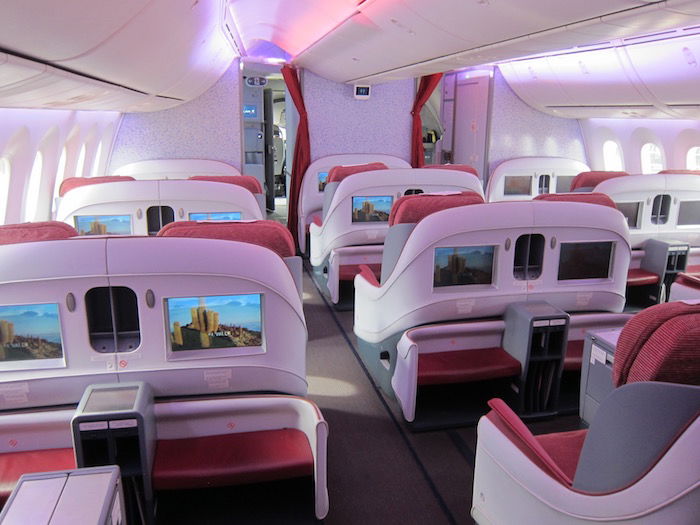 Since November, there has been an increased sign-up bonus on the co-branded American Airlines Citi business credit card. It's worth noting that I've been informed that this offer will be pulled on Monday, February, 29, 2016. So if you want to be sure you can take advantage of the 50,000 mile sign-up bonus, you'll want to apply this weekend.
---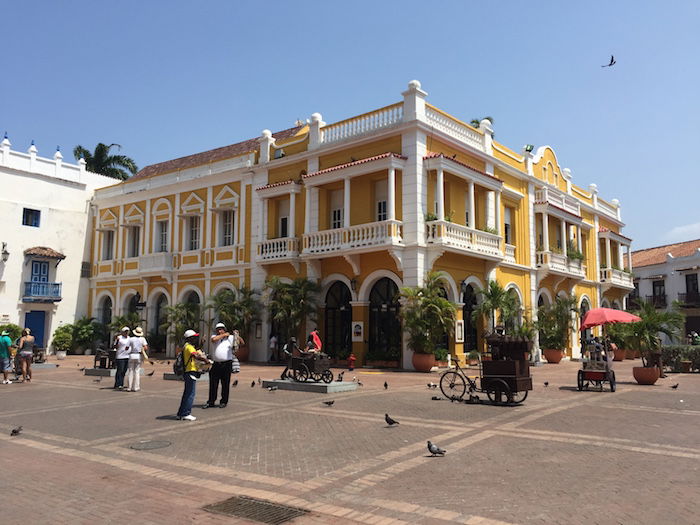 Ford and I are in Colombia for the week. We flew here on American thanks to their great business class fares, which are especially lucrative before American's frequent flyer program goes revenue based in the second half of the year. We spent a few days in Cartagena, and then are in Bogota for a few days.
I don't think I've ever arrived at a destination with as little preparation as here. I've done an insane amount of travel the past couple of weeks, so haven't had any spare time to research and plan.
When we arrived in Cartagena I had no clue what to expect. No clue whatsoever.
---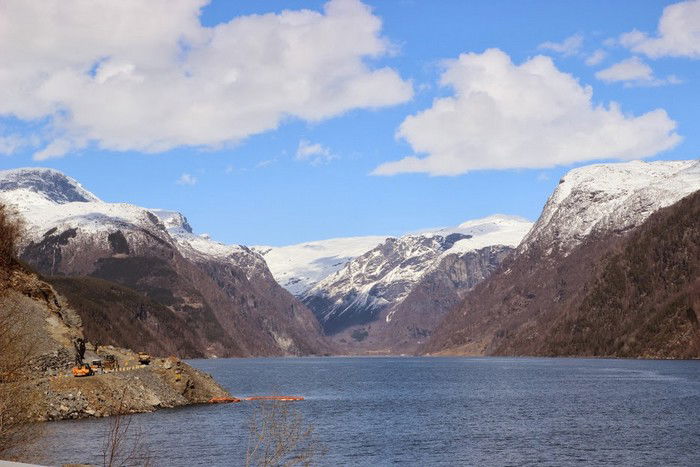 Widerøe is offering a great deal if you want to visit every nook and cranny in beautiful Norway. Essentially, you can fly all you can for two to three weeks in summer for a fixed price.
The country is divided into three zones and you buy the pass based on the number of zones you want to travel within, which can be a very good value.
---

TIPS: Earning Miles & Promos
Which Citi Card Should You Sign Up For First?
Alaska Visa Sign-Up Bonus Increasing In May 2016
10 Best Credit Card Offers For February
New Restrictions For Amex Business Card Sign Up Bonuses
Fly All You Want Around Norway Is Back For 2016
Buy IHG Points For 0.575 Cents Each
Should You Buy Virgin America Points With A 50% Bonus?
Earn Bonus Points For Joining Virgin America Elevate
Reminder: Earn 5x Points For Uber Rides With Chase Freedom
Why I'm Finally Getting The Marriott Credit Card
Hot Deal: One-way Los Angeles To Stockholm For $99 On SAS
5 Awesome Credit Cards Without Foreign Transaction Fees
Earn 10K Bonus Points For Chase Sapphire Preferred Referrals
Buy Hyatt Points With A 30% Bonus — Good Deal?
75,000 Hilton Points And No Annual Fee
Last Chance: 50K Miles With Citi AAdvantage Business Card
OfficeMax And Office Depot Testing AWESOME Rewards Program
Is Flying Hainan The Best Way To Earn Alaska Status?
TRICKS: Redeeming Miles
How I Plan On Redeeming Miles To Russia
Redeem Alaska Miles On Hainan As Of March 30, 2016
How To Redeem Citi ThankYou Points On Singapore Airlines
The Trick To Redeeming American Miles On Etihad
Cool Tennis Packages Available Through Citi Private Pass
TRAVEL With Ben (Lucky)
Please Don't Rob Me: Colombia Edition
Cartagena Mud Volcano — A Germaphobe's Worst Nightmare?
I'm About To Earn Million Miler With American…
5 Coolest Fifth Freedom Routes In Europe
What Is A Tourist Trap? And Is It A Bad Thing?
The Joys Of Traveling To A New Place With No Expectations
You May Want To Avoid These Flights From New York JFK
REVIEWS & Trip Reports
Review: Hilton Madrid Airport
Review: Iberia Arrivals Lounge Madrid Airport
Review: Iberia Business Class A340 New York To Madrid
Review: British Airways Lounge New York JFK
Review: Excelsior Hotel Gallia Milan
In (Partial) Defense Of British Airways Club World
Review: American Business Class A321 Los Angeles To New York
NEWS & Updates
AvGeek's Dream Come True: Maho Beach Webcam
Last Chance: Redeem Your 2015 Hyatt Diamond Suite Upgrades
Senator Introduces Bill Preventing Hidden Resort Fees
El Al Being Sued For Discrimination Over Seat Changes
Video: JetBlue's "Reach Across The Aisle" Social Experiment
International Connections At LAX Just Got Easier
Qantas Lounge London Heathrow To Open In 2017
TAP Portugal's New Flights To Boston & New York
Australia Joins The 21st Century With New Credit Card Laws
Emirates Wants To Start Flying From Mexico City To Zurich
My Starbucks Rewards Goes Revenue Based… And I Like It!
---
I hope everyone has a great rest of the weekend, and stay tuned for several more trip report installments over the coming week, including of my Oman Air flights between Frankfurt and Bangkok (which I'm most excited about sharing)!