Update: Emirates is launching daily flights from Dubai to Barcelona to Mexico City as of December 9, 2019.
Emirates operates some unique fifth freedom routes, like New York to Milan, Bangkok to Hong Kong, Sydney to Auckland, etc.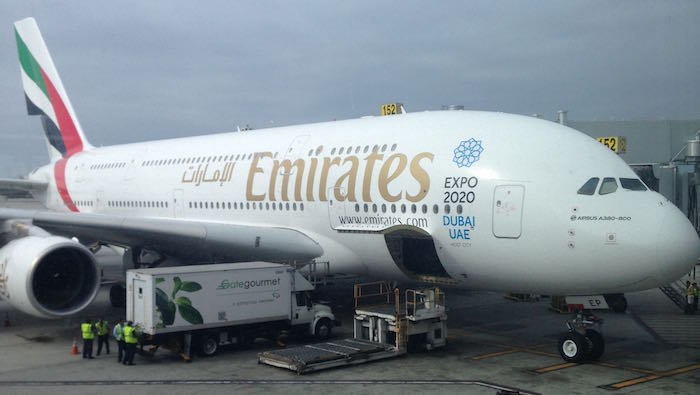 The airline has often stated that they'd love to be able to offer more transatlantic fifth freedom flights, though those flights have met a lot of opposition from the governments in both the US and EU. This is the source of the big "Open Skies" battle going on at the moment.
Furthermore, Emirates has long stated that they really want to start flying to Mexico City. In a Bloomberg article a few months ago, Emirates said that the two destinations they most want to serve are Berlin and Mexico City. Unfortunately there are hurdles to overcome with both flights:
Emirates can't fly to Berlin without cutting service to other German cities, given that they're maxed out under their current bilateral agreement
Due to the altitude of Mexico City (and the impact that has on aircraft performance), a nonstop flight between Dubai and Mexico City isn't possible, at least not until Emirates takes delivery of the Boeing 777X in 2020
Well, despite the above challenges, Emirates is working hard to launch that Mexico City flight they desperately want.
Via an article in the Tages Anzeiger (in German), Emirates is petitioning the Swiss Civil Aviation Authority to allow them to start flights between Zurich and Mexico City.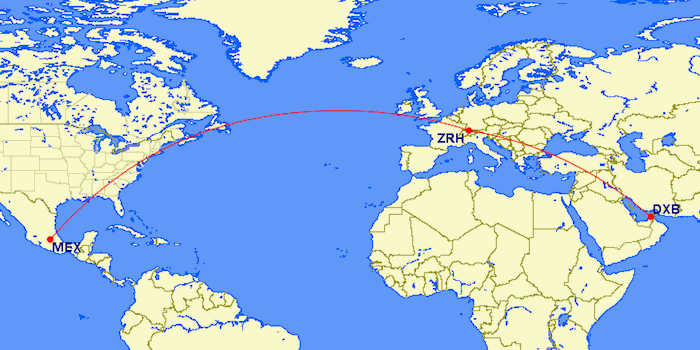 Emirates presently has two daily A380 flights between between Dubai and Zurich, so this would likely complement the existing flights, rather than replace one of them.
It's a smart idea, because historically Switzerland has been more open to fifth freedom traffic than European Union countries, which are taking a pretty strong stance against the Gulf carriers. We should find out whether or not Switzerland approves the route in the coming weeks.
I'm sure Emirates will face quite a bit of opposition from Swiss and some other local businesses, though at the same time the impact on the Swiss economy from the added service could be very positive. I guess we'll see whether Switzerland maintains their pretty open approach to fifth freedom routes, or follows the lead of their counterparts in the EU and uses this as a starting point for more restrictive behavior.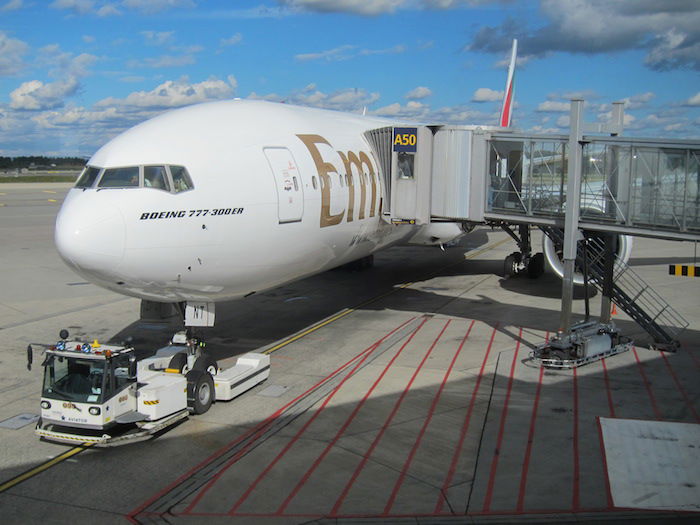 Bottom line
If Emirates wants to start flying to Mexico City before they take delivery of their 777X aircraft, I don't think there's a more logical route they could choose. Switzerland has historically been to open to fifth freedom routes, and it's also right on the way to Mexico City, so in theory it's a great option.
It will be interesting to see if the Swiss government goes along with it, and if so, if it leads to further Emirates operations out of the airport.
Do you think Emirates will be granted authority to fly from Dubai to Mexico City via Zurich?