We've seen several stories of issues on flights to/from Israel involving male passengers refusing to sit next to female passengers. It presents an interesting question as to where you draw the line between respecting peoples' religious beliefs while also avoiding blatant discrimination.
Well, it looks like there's finally a test case for religion vs. gender in public Israeli spaces, after an 81 year old retired lawyer with a PhD in educational psychology took a flight from Newark to Tel Aviv last December.
What happened on the flight? Per The New York Times:
Ms. Rabinowitz was comfortably settled into her aisle seat in the business-class section on El Al Flight 028 from Newark to Tel Aviv in December when, as she put it, "this rather distinguished-looking man in Hasidic or Haredi garb, I'd guess around 50 or so, shows up."

The man was assigned the window seat in her row. But, like many ultra-Orthodox male passengers, he did not want to sit next to a woman, seeing even inadvertent contact with the opposite sex as verboten under the strictest interpretation of Jewish law. Soon, Ms. Rabinowitz said, a flight attendant offered her a "better" seat, up front, closer to first class.

When Ms. Rabinowitz returned to her original seat to collect her hand luggage, with the attendant's assistance, she asked the other passenger, "Why does it matter? I'm 81 years old. And he says, 'It's in the Torah.'" After briefly arguing the point, she moved to the new seat.
Now, it doesn't sound like she was forced to change seats, but rather that it was the solution the flight attendant suggested, and that she ended up agreeing. Here's why she takes issue with that:
"Despite all my accomplishments — and my age is also an accomplishment — I felt minimized."

"For me this is not personal," Ms. Rabinowitz added. "It is intellectual, ideological and legal. I think to myself, here I am, an older woman, educated, I've been around the world, and some guy can decide that I shouldn't sit next to him. Why?"
An action group is taking this to court, in hopes of preventing similar situations in the future. They're suing El Al for ~$13,000, accusing them of illegal discrimination:
A lawyer for the religious action group wrote a letter to El Al last month saying that Ms. Rabinowitz had felt pressured by the attendant and accusing El Al of illegal discrimination. It argued that a request not to be seated next to a woman differed from other requests to move, say, to sit near a relative or a friend, because it was by nature degrading. The lawyer demanded 50,000 shekels (about $13,000) in compensation for Ms. Rabinowitz.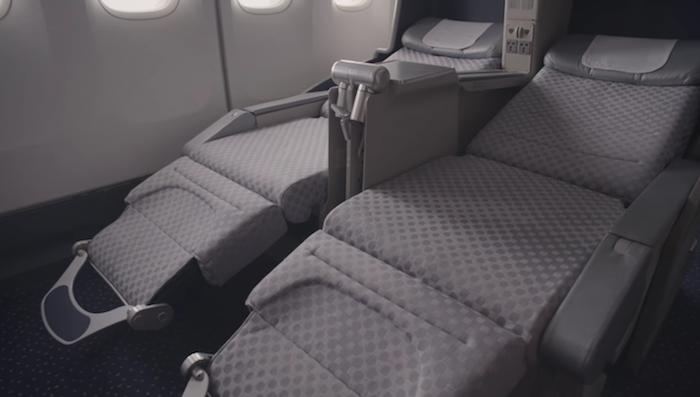 Bottom line
I'm curious to see what happens with this case. I don't believe El Al is engaging in any sort of intentional discrimination here. This is to say that I think their only motivation is to get their flights out on-time and keep their guests happy. At the same time, at some point the line has to be drawn between respecting religious freedom and avoiding making people feel minimized.
What do you think — is El Al in the wrong for enabling seat switches, or is it fine as long as they're not forcing people to move?
(Tip of the hat to Jack)