If you follow any of the popular meme humor accounts on Instagram, you've probably seen this meme: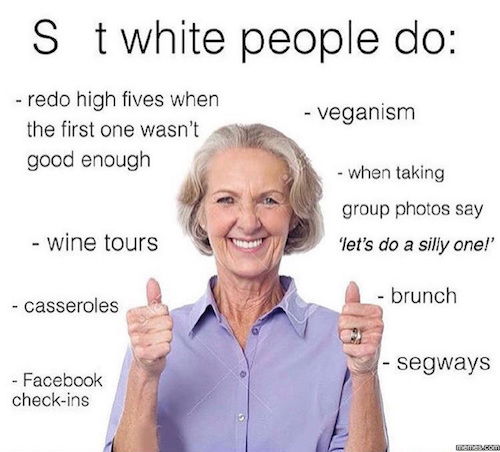 Well, during our recent visit to Cartagena we decided to visit a mud volcano… and I think you can add that to the above list. 😉
Everyone we know who has been to Cartagena says it's a "must," and I was skeptical at first. It was Ford's idea, and when he told me about it I said "so you're meaning to tell me that we're going to drive an hour out of the city so we can get in mud in an area with no showers, and will then drive back here dirty as could be?"
But I'm up for just about anything (including skiing in Dubai… once), so agreed to it.
The drive from our hotel in Cartagena took about an hour, at which point we found ourselves in the middle of nowhere, with just a mud volcano in sight. As we got out the car we were surrounded by all the "locals," who clearly are all looking to sell you something.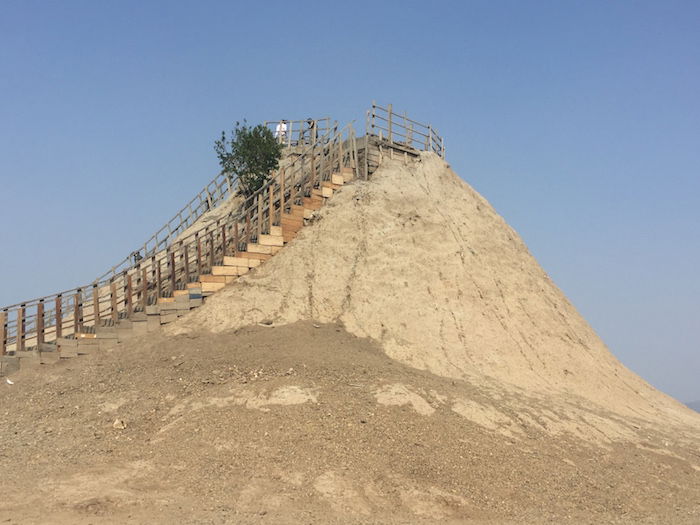 We got into our swimming trunks and then climbed the volcano, and then lowered ourselves into the mud pit. It smelled terrible, though the people in the pit said it was worthwhile. Ford went first, and after second guessing myself for a couple of minutes, I eventually descended into the "pit" as well.
There a guy started massaging me. I couldn't really figure out what the system was. As you descend into the pit they sort of line you up like freighter ships waiting to go through the Panama Canal, as you're side-by-side. And then they rub you for a few minutes and then say "done." At that point I was under the impression we were supposed to leave.
Now, I've never been covered head-to-toe in mud, though it's slippery and sticky. I had to climb about 12 stairs to get out of the pit, and nearly fell on each step, since I had virtually no "hold" due to the mud.
After that we were directed down to the river, where two ladies had buckets of brown water which smelled more like horse manure than anything. We were directed to separate areas, and the lady poured water all over me from a smaller bucket. When it came time to clean my face she wasn't gentle in the slightest, but rather drenched me in water and then basically slapped me in the face to get the mud off. And let's not even talk about how she cleaned down under… goodness.
Once we were "clean" (I use that term loosely, because I actually felt cleaner with the mud on than after being "cleaned" with the water), everyone who interacted with us came by for money. The massage cost 20,000 Pesos (~$6), while the ladies at the river who cleaned us wanted 10,000 Pesos each (~$3).
As we drove back to the hotel I sort of just turned to Ford and said "what did we just do?" We drove for two hours so we could spend 10 minutes in a mud pit and then be cleaned with filthy water.
All that being said, it was actually sort of fun, and I remember it fondly. And that's despite the fact that I'm a germaphobe.
It's sort of funny how tourism works sometime. I can't say I actually actively enjoyed the experience, and at the same time the rational side of my brain has a hard time making sense of how it's worthwhile. But it was still fun!
I wasn't able to get many pictures since there's nowhere to store things by the volcano, and apparently theft is common if you leave things. But here's a video of the mud volcano I found on YouTube (I should note that the mud "level" was probably 10-15 feet lower when we were there than in the video):
https://www.youtube.com/watch?v=2KAcSoQ0GgI
What do you make of the mud volcano — is it a unique attraction worth visiting, or a dirty tourist trap?