Back in the day, American had by far the most lucrative million miler program of any airline. After a million miles you'd earn Gold status for life, and after two million miles you'd earn Platinum status for life.
In and of itself that doesn't sound all that generous, though the cool thing was that American calculated million miler status based on how many redeemable miles you earned, rather than how many miles you flew.
In other words, if you earned two million miles through credit cards, you'd be AAdvantage Platinum for life. And even if you were just a frequent flyer, you'd rack up miles towards million miler status a lot faster, given that you earn a 100% mileage bonus as a Platinum or Executive Platinum member, in addition to all the promotions American offered.
However, American changed their million miler program in 2011, and aligned it more with what other programs were offering. As of 2011, only base miles earned by flying counted towards million miler status with American. In other words, earning million miler status now requires flying a million miles.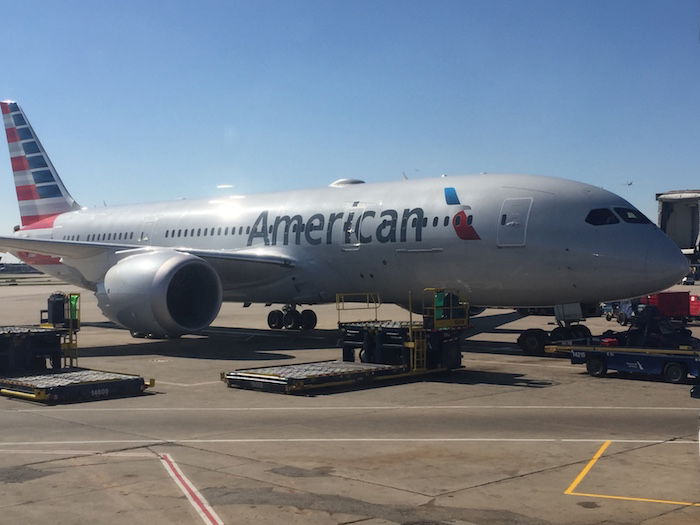 Go figure I started flying American around that time, because based on my pattern for earning miles, I would have had lifetime Platinum status in no time under the old system.
Well, it looks like I'll finally be earning million miler status on American next week. I'm presently at 991,342 miles towards million miler status.

I should hit million miler next week, about 495 miles before landing on an Orlando to Los Angeles flight (glam flight on which to reach the milestone, eh?).
So, what does American million miler status earn you?
AAdvantage Gold status for the life of the program
35,000 AAdvantage bonus miles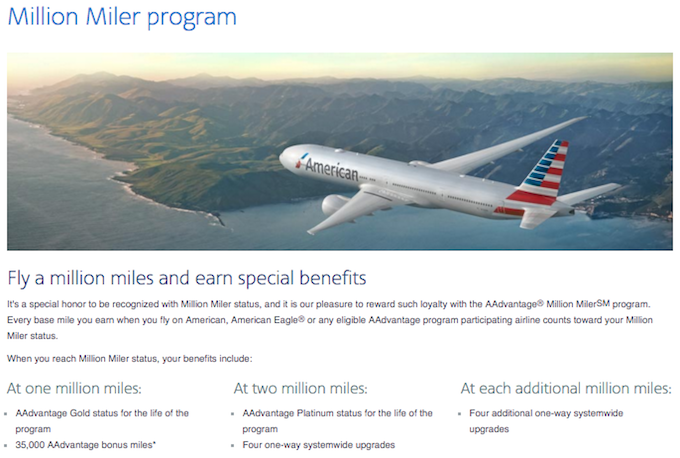 On the plus side, I earn the bonus miles before American's award chart devaluation next month, so I guess that's cool.
In reflecting on the perks of American million miler, I've realized that American's million miler status isn't really competitive with what's offered by Delta and United:
Delta million miler
Delta awards million miler status based on Medallion Qualifying Miles earned, rather than base miles. That means it's easier to earn, since Medallion Qualifying Miles earned through credit card spend, as well as bonus miles for flying paid first & business class, would qualify towards that status.
You earn Silver status at 1MM, Gold status at 2MM, and Platinum status at 4MM. That means you can actually earn something above mid-tier lifetime status, since Platinum on Delta normally requires 75,000 MQMs.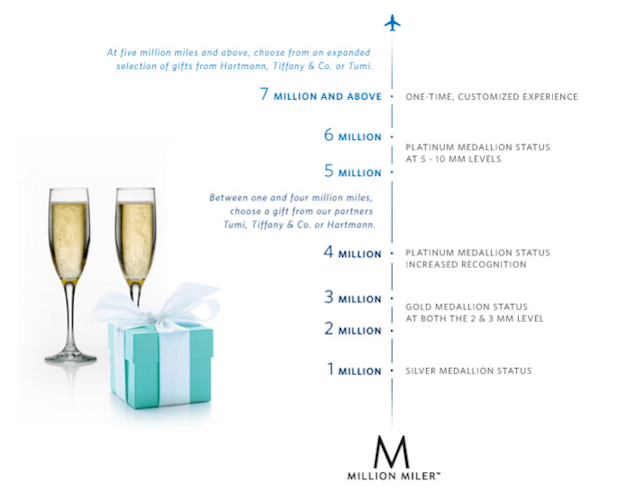 United million miler
United awards million miler status based on base miles as well, so qualification is similarly difficult to American's. However, the rewards are much better.
United offers Gold status at 1MM, Platinum status at 2MM, 1K status at 3MM, and Global Services status at 4MM. Furthermore, a companion gets the same status you have now, meaning if you're a 1K who is also a million miler, you can share your 1K status with a friend (even though you just have lifetime Gold status).
Those are awesome perks, and makes United million miler status the most lucrative million miler program out there, in my opinion.

Bottom line
I'm excited to finally earn American million miler status, though of course under the old program I'd already be a four million miler.
I totally get why American changed the rules for the million miler program in 2011, given that the old system was far too generous. But at the same time for those earning million miler status "the hard way," it's also not especially rewarding compared to the competition.
I also get why American doesn't offer more — I bet they have a much higher percentage of million milers than Delta and United due to the old qualification criteria. At the same time, it also doesn't present much of an incentive to earn the status anymore.
Ultimately I've never viewed lifetime status with a program as a goal, given how volatile these programs are. It's a nice reward if you'd earn it anyway, but hardly worth going out of your way for.
For example, I'm three years from earning Starwood lifetime Platinum status, though I'm guessing that will probably not happen due to the merger between Marriott and Starwood. At least I've earned lifetime Gold status with Starwood already.
Has anyone else earned American million miler status since the program rules changed in 2011?