Boston has been experiencing some of the most impressive international growth of any US airport, as over the past few years they've picked up several new flights to Asia (on Cathay Pacific, Emirates, Hainan, and Japan Airlines), and even more new flights to Europe.
Well, it looks like we can now add yet another airline to the list of European airlines serving Logan Airport.
TAP Portugal will be launching daily nonstop flights between Lisbon and Boston as of June 11, 2016.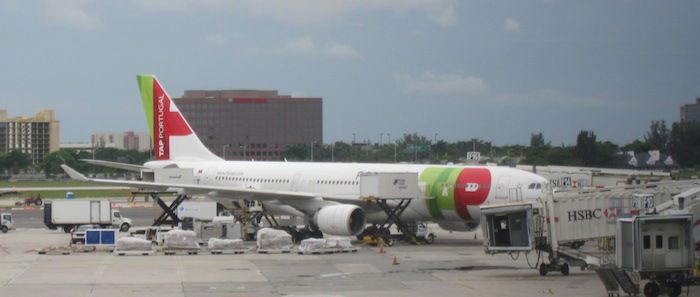 TAP Portugal A330
The flight will be operated by an Airbus A330-200 with the following schedule:
TP217 Lisbon to Boston departing 2:25PM arriving 5:00PM
TP218 Boston to Lisbon departing 7:45PM arriving 7:20AM (+1 day)
At just 3,192 miles, this will be one of the shorter transatlantic flights out there, as it's blocked at 6hr35min eastbound and 7hr35min westbound.
On top of that, TAP Portugal will be launching daily nonstop flights between Lisbon and New York JFK as of July 1, 2016. That flight will also be operated by an Airbus A330-200, with the following schedule:
TP209 Lisbon to New York departing 5:00PM arriving 8:00PM
TP208 New York to Lisbon departing 11:30PM arriving 11:30AM (+1 day)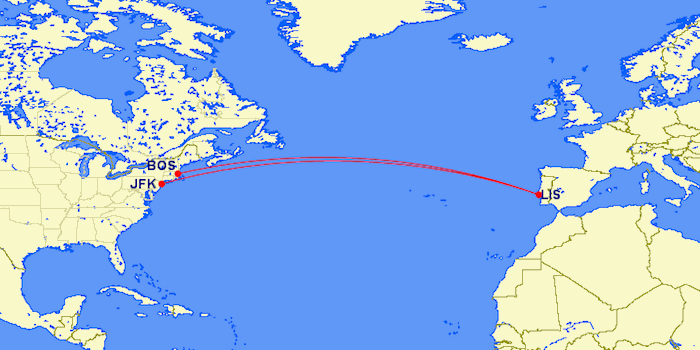 This complements TAP's existing US destinations, which include Miami and Newark.
TAP has pretty good food and service in business class, though their seats are angled. That's not a huge deal for such a short transatlantic flight, as the convenience of a nonstop flight will more than outweigh the quality of seats for many.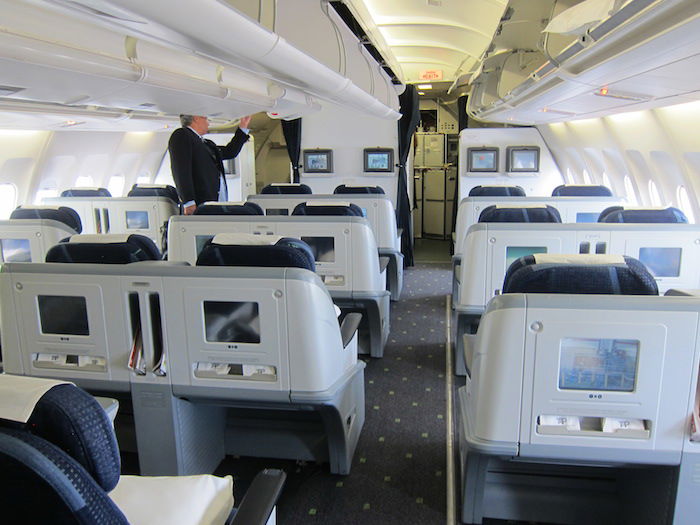 TAP Portugal A330 business class
Lisbon is also an awesome city, and for that matter Portugal as a whole is gorgeous. So if you haven't yet visited, these new flights are a great way to get there from Boston or New York.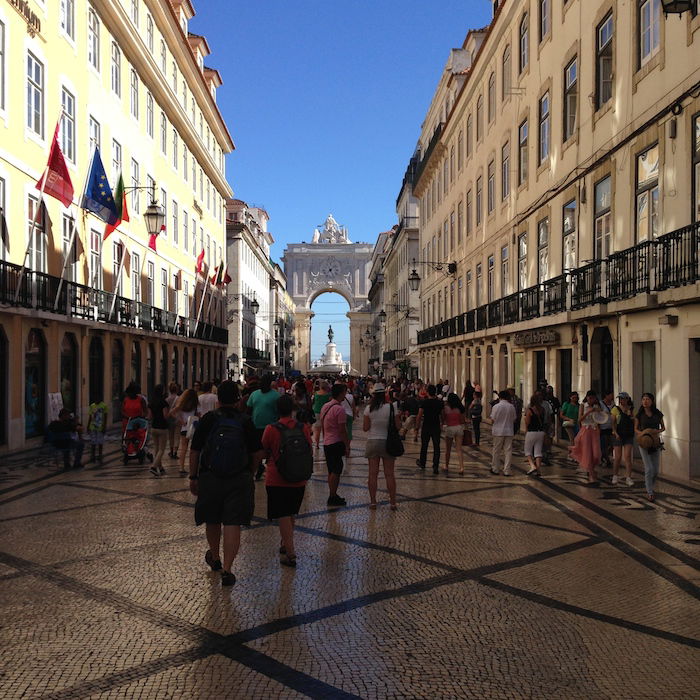 Lisbon, Portugal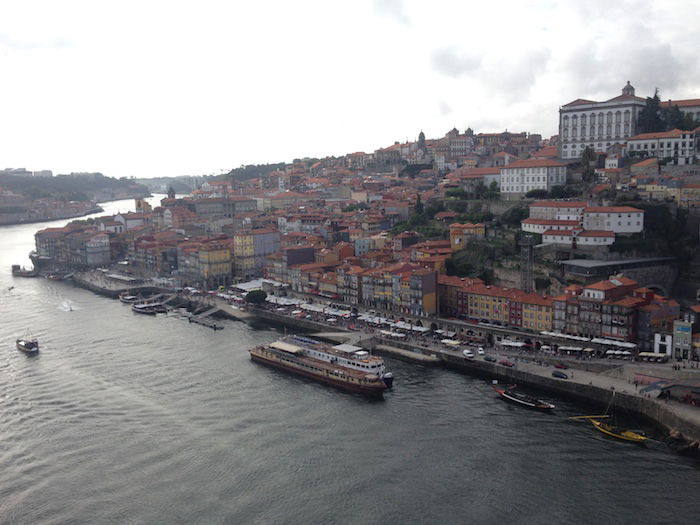 Porto, Portugal
The new flights are already bookable, and TAP Portugal has two business class award seats available every day between Lisbon and both Boston and New York, for what it's worth.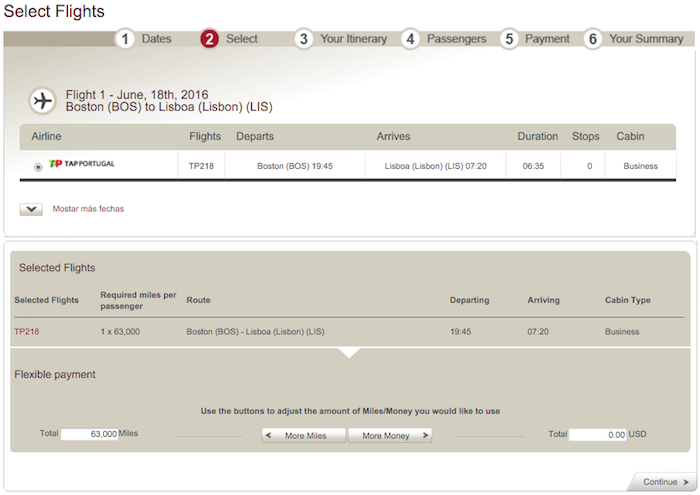 The challenge is that there aren't any especially lucrative distance based award programs in Star Alliance, and for that matter premium cabin transatlantic redemption values aren't all that good. Your best options in general are:
Air Canada Aeroplan: 55,000 miles for one-way business class (plus fuel surcharges)
ANA Mileage Club: 88,000 miles for roundtrip business class (plus fuel surcharges)
Avianca LifeMiles: 63,000 miles for one-way business class
United MileagePlus: 70,000 miles for one-way business class
It's also interesting to note that TAP Portugal plans to partner with JetBlue out of both Kennedy and Logan, which should help them provide more traffic for their flights. The partnership between TAP and JetBlue is sort of funny as well, given the history of the airlines' leadership. Via the Boston Globe:
The new service is a homecoming of sorts for David Neeleman, TAP's co-owner and founder of JetBlue Airways Corp., which ousted him chief executive in 2007. Neeleman brought JetBlue, now the largest carrier at Logan, to Boston in 2004. TAP also will begin service to Lisbon on July 1 from New York's John F. Kennedy Airport, which Neeleman established as JetBlue's hub.

In addition, TAP will partner with JetBlue, which will provide connections to JFK and Logan for passengers flying to Lisbon on TAP Portugal.

Neeleman said in a statement that it's "wonderful to be back at JFK and Logan and working with JetBlue again."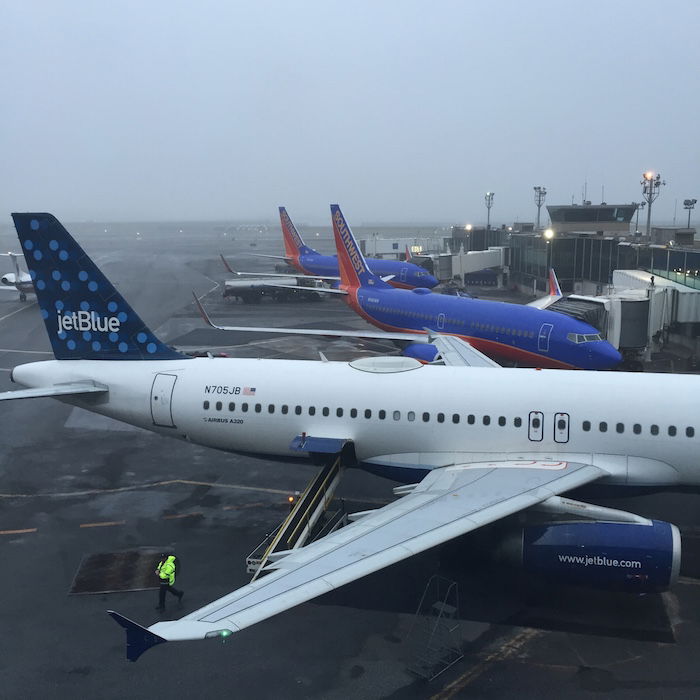 Bottom line
While the TAP Portugal inflight experience isn't the best in the world, Portugal is an awesome country, and a lot of people will value the convenience of this new nonstop options out of Boston and New York. I'd say the new Boston flight adds a bit more value than the New York flight, given that TAP already flies to Newark. Either way, it's awesome to see TAP just about double their service to the US over the course of a few weeks.
If you're looking for award seats on the new flights, they're readily available.
Anyone excited about the new TAP flight between Boston/New York and Lisbon?
(Tip of the hat to Peter)