If you're an aviation geek, you're no doubt familiar with Maho Beach in St. Maarten. What makes it so special is that it's located immediately below the arrival runway for Princess Juliana International Airport. And when I say immediately below, I mean immediately below. You'll have planes flying maybe 50 feet over your head while you're on a picture perfect beach.
For those of you not familiar with Maho Beach, here's a video of some landings at Maho Beach:
https://www.youtube.com/watch?v=rpBmChT4KTs
Perhaps the highlight is when the 3x weekly KLM 747 arrives in the afternoons, as it's the biggest plane the airport gets. Then again, the Air France A340 from Paris isn't too bad either. 😉
Many of us (myself included) haven't been to Maho Beach, though would love to experience it. While I'd like to make it out there eventually, in the meantime there's some good news — there's now a live webcam of Maho Beach available at mahobeachcam.com.
So while you might not feel the sand on your toes, the wind from the jet blast in your hair, or the smell of jet fuel in your nose, it's probably the next best thing.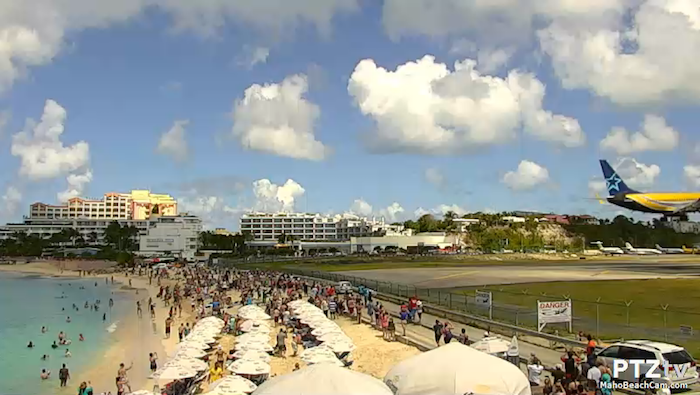 If you want to just catch the highlights, I recommend also opening up Flightradar24 for the airport, so you can see when planes are inbound and outbound. That way you can just open the webcam when planes are nearby.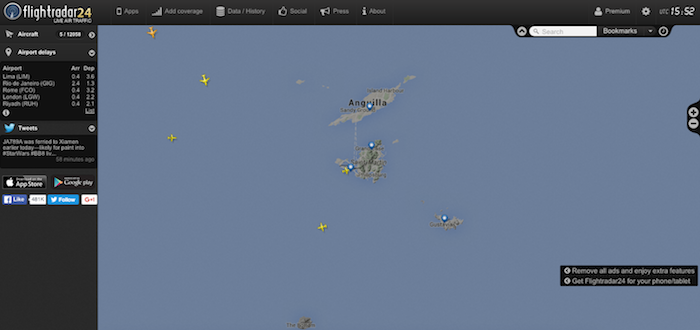 Or you can just turn the volume up loud, and when you hear planes approaching, quickly switch browsers to the webcam.
Man, this is going to cost me a lot of productivity!
Anyone else love this Maho Beach webcam as much as I do?
(Tip of the hat to Apurva)