I typically travel well over 400,000 miles per year, which to most people probably seems like a lot. I suppose it's all relative, because to me that's normal, so flying at a pace of ~35,000-45,000 miles per month isn't especially exhausting to me.
However, the past 12 days have been insane, even by my crazy standards:
First I flew between Los Angeles and Changsha, with less than two days on the ground in Changsha
The day after I returned from Changsha, I took my trip on Iberia, LAN, Oman Air, and Air France; I flew from Los Angeles to Bangkok via New York, Madrid, Frankfurt, and Muscat on the outbound, and then returned via Muscat Frankfurt, Paris, and Toronto
I landed back in LA at 10PM, and at 6AM the following morning had flights from Los Angeles to New York to Miami to Bogota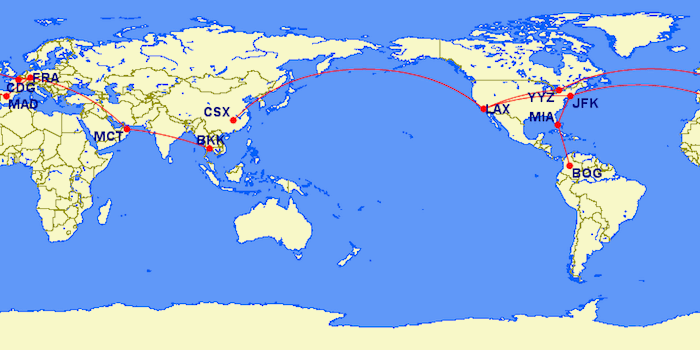 That's roughly 45,000 miles of flying over 12 days. The first two trips were strictly to review new products (I would have liked to spend more time on the ground, but couldn't make it work timewise), while the trip to Colombia is an actual "vacation," to sightsee on the ground there.
But my gosh am I tired! Perhaps the ultimate example of my exhaustion and just how over the top travel the past 12 days has been can be summed up by my experience with Canadian immigration yesterday.
As I handed the agent my customs form, he said "where are you coming from?"
And I totally blanked. It wasn't just a split second of confusion and I blurted it out, but rather I actually couldn't figure out where I was coming from. Was I just in Changsha? Bangkok? Muscat? Frankfurt? Paris? After standing there silent for about five seconds I recalled that I just got off an Air France flight, and said "Paris."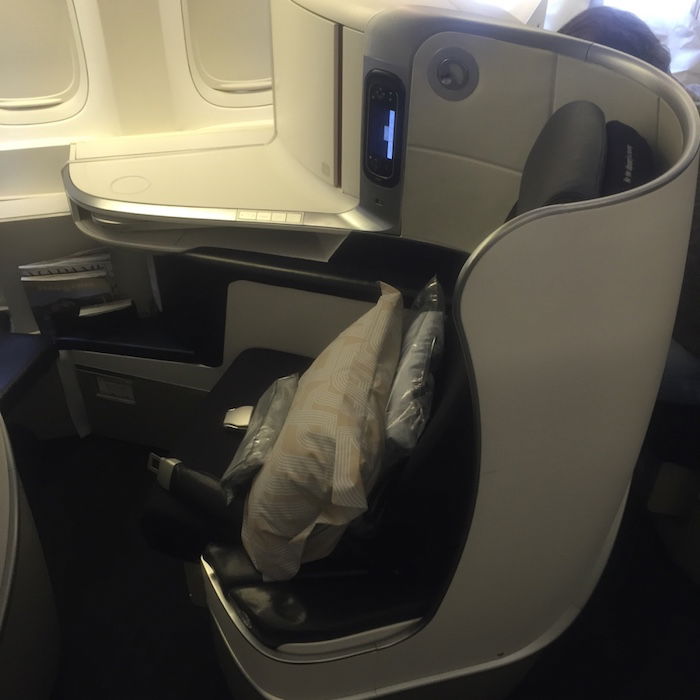 Understandably that was probably quite suspicious, and I got selected for additional screening, which is the first time in forever that has happened to me. The experience was painless and only took a couple of minutes (and overall was still more pleasant than a lot of the other experiences I've had with Canadian immigration).
Bottom line
I'm excited to be spending a week on the ground away from planes. I love flying and have absolutely loved the new airlines and products I've been able to review. But you can also bet I'll be hibernating for a couple of weeks. I sleep very little when constantly changing timezones, which is probably the aspect of flying which takes the greatest toll on me.
I guess the moral of the story here is to always remember what flight you got off when approaching immigration.
What's your limit for flying — how much is too much?