Yesterday I wrote a post entitled "The Joys Of Traveling To A New Place With No Expectations," in which I talk about my experience in Colombia so far.
So far I've been in Cartagena for two days, and love it. The food, people, scenery, and architecture really make this place. But as I noted yesterday, Cartagena isn't exactly a tourist hotspot for Americans.
While JetBlue and Avianca fly between New York and Cartagena (4x weekly and 3x weekly, respectively), we've only overheard one other person speaking in an "American English" accent. So I'm not trying to act like I've traveled to Pluto and am somewhere no one has been before, but I do get the distinct impression that this place isn't frequented by Americans. That's not to say there aren't tourists — there certainly are, from Canada, Brazil, Argentina, etc. But even when accounting for them, I don't consider the city to be overrun by tourists.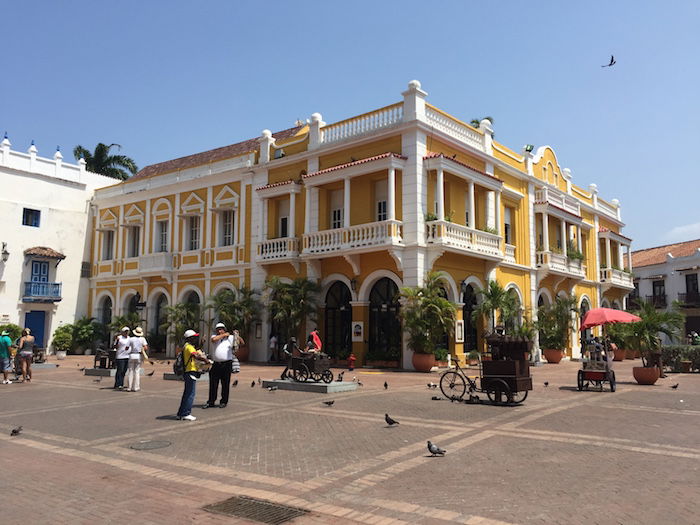 Since my post yesterday, multiple readers have commented that Cartagena is a "tourist trap," and there are much better places to visit. That sort of got me thinking.
My first reaction was "well, then I guess a tourist trap doesn't have to be a bad thing, since I really like it here." At the same time, I tend to think anything with the word "trap" in it has a negative connotation.
Wikipedia (if it's to be trusted) defines a "tourist trap" as follows:
Tourist trap is an establishment, or group of establishments, that has been created or re-purposed with the aim of attracting tourists and their money. Tourist traps will typically provide services, entertainment, food, souvenirs and other products for tourists to purchase.
Alrighty, fair enough. This got me thinking about all the places I've visited which people have called "tourists traps," telling me there are much better places to visit:
There's a reason many places have become "tourist traps," and it's probably because in many ways they're special. That's not to say that every "tourist trap" lives up to the hype, but there are generally reasons that certain destinations are frequented.
"Tourist traps" typically have the proper infrastructure for tourism, meaning there are a variety of well organized things you can safely do.
The type of travel I find frustrating is when I go to a popular destination during peak season. For example, Amsterdam is a gorgeous city, but I find being there in summer to be borderline intolerable, as you hear as many people on the streets speaking American English as Dutch. To me that takes the charm out of a place.
Some destinations are beautiful and still worth traveling to in peak season. I was just in Queenstown, New Zealand, which is one of my favorite places in the world. It was completely overrun by tourists… but it was still worth it! The weather was incredible, the days were long, and there was so much to do. There's a reason people flock to Queenstown, and it's worth it even if the city is overcrowded.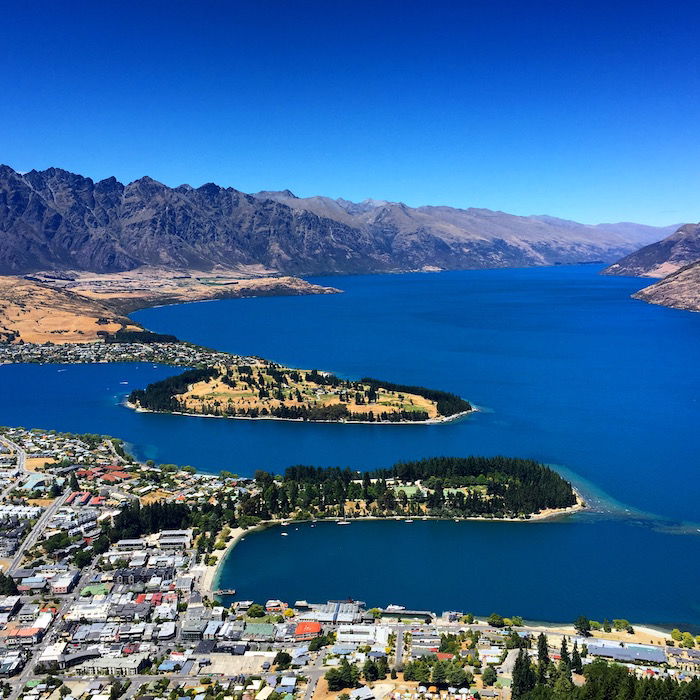 Bottom line
Everyone has a different travel style, and ultimately what matters is that everyone is happy with how they're traveling. Because you've gotta travel for yourself, and not for others.
I do still find the topic of "tourist traps" to be an interesting one, since it seems to have a negative connotation. Personally I don't mind traveling to a popular destination, be it a huge city (Sydney), a small town with beautiful landscape (Queesntown), or a relaxing island destination (Bali).
What I generally try to avoid is traveling to places during peak season. Even the most popular destinations only have so much capacity, and I find it's just better to avoid going when places are the busiest, in terms of the overall experience, and also in terms of cost.
What is a "tourist trap" to you? And do you avoid them?