Hello from Cartagena, Colombia!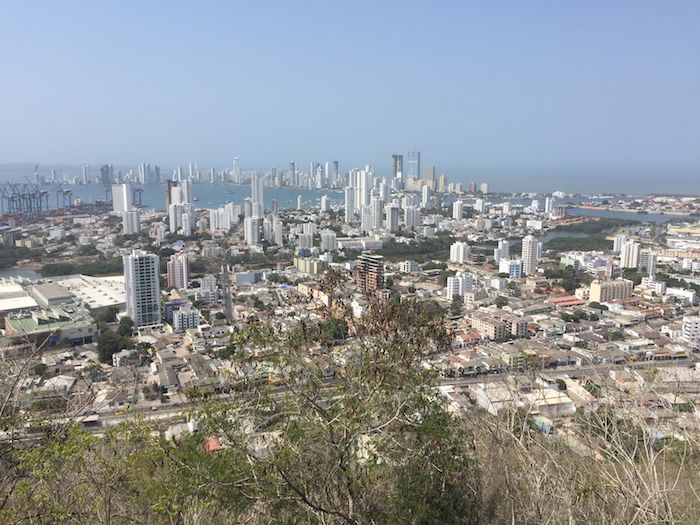 We all have places we're super excited about visiting, and places we're not so excited about visiting. There's largely no rhyme or reason to it.
Perhaps it's based on a lack of knowledge about the place. Perhaps it's based on not having had friends visit. Perhaps it's based on preconceived notions based on incorrect information.
Whatever the reasons are, I think it's something we all face when plotting out our next travel destinations.
In the past, South America as a continent hasn't interested me as much as Asia, Europe, etc. While I can't put my finger on exactly why, I have a few possible explanations/theories:
My perception is that many cities in South America aren't safe. I realize I'm painting with a broad brush here, but I remember being in Sao Paulo, and the hotel concierge telling me it's not safe to walk outside the hotel at night. That's the first time I've stayed anywhere with a hotel concierge who was so direct. Sao Paulo isn't representative of the whole continent, but it did stick with me.
It's the continent I've heard fewest firsthand reports from. I haven't had that many friends say "oh my gosh, you absolutely have to go to [insert city in South America]."
There aren't many good first & business class products and chain hotels in South America. I realize that's a terrible reason not to travel to a place in general, but keep in mind my job is reviewing airlines and (mostly) chain hotels. It's how I make a living, so my "ideal" trip is visiting a new destination and being able to review some interesting airlines and hotels in the process.
Well, Ford and I are in Colombia for the week. We flew here on American thanks to their great business class fares, which are especially lucrative before American's frequent flyer program goes revenue based in the second half of the year. We're spending a few days in Cartagena, and then flying to Bogota for a few days.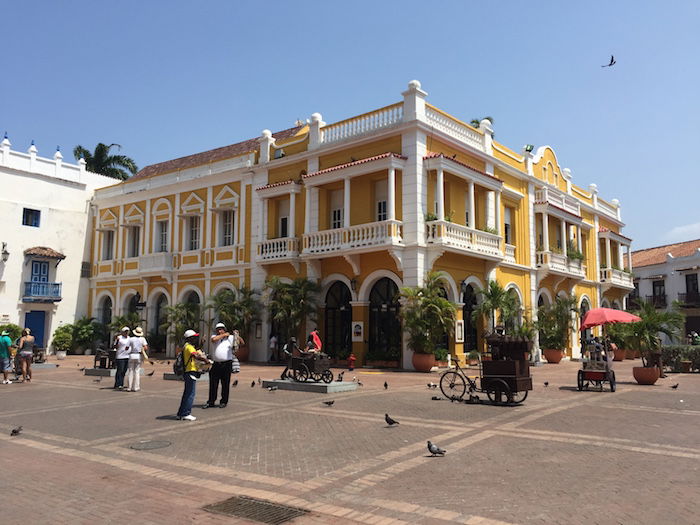 Ford was actually the one who encouraged us to take this trip, as several of his friends have been, and raved about it.
I don't think I've ever arrived at a destination with as little preparation as here. I've done an insane amount of travel the past couple of weeks, so haven't had any spare time to research and plan.
When we arrived in Cartagena I had no clue what to expect. No clue whatsoever.
Well, having now been on the ground for 16 hours, I can't even begin to say how much I love Cartagena so far. It's incredible.
The people are extremely friendly. The food is delicious. The city is gorgeous. And everything is cheap.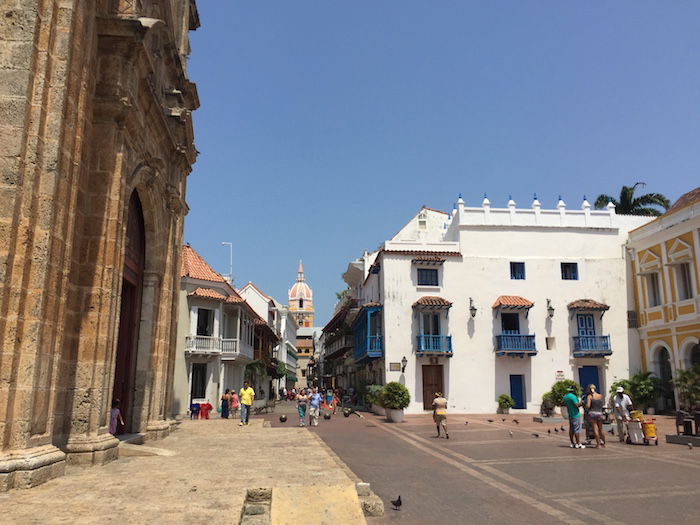 The city has an amazing vibe. We had some great gin & tonics last night at a bar, then went to the most highly recommended restaurant in the city, which had lively music (though perhaps the best entertainment was the table of nuns next to us, who were quite enjoying their wine!). We each had two gin & tonics, an appetizer, and a main course, and the bill came to ~$75 (which is still really expensive by local standards).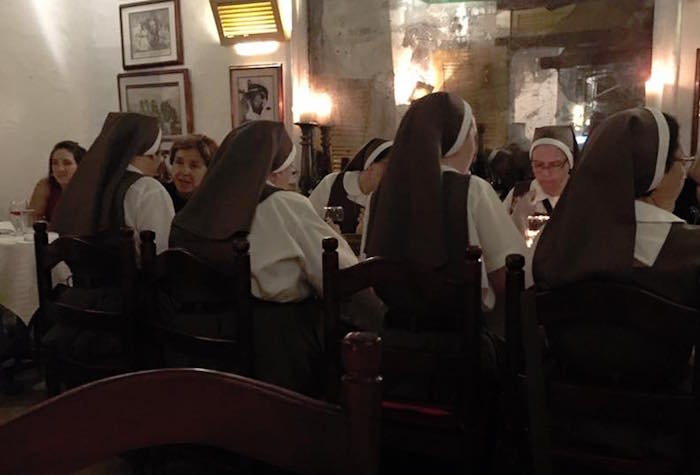 There are virtually no American tourists (our tour guide this morning said we were the first Americans she has had in a long time), and everything seems very safe.
There's no denying that there's an impression in the US that Colombia is unsafe. When I told a friend I'm headed to Colombia, he said "don't get killed." I think that's a perception a lot of people have. There are parts of Colombia which are less safe, and it was also less safe a decade or two ago. But that seems to be changing.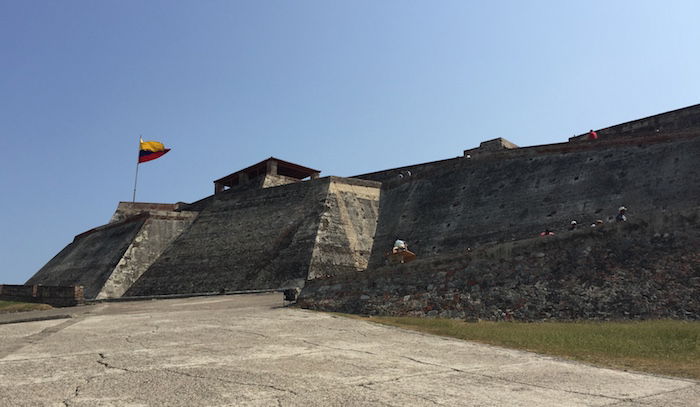 Bottom line
I'm loving Colombia so far, and Cartagena is quickly ranking on the list of my favorite cities. Best of all, it's not all that far from the US, yet remains a place most Americans wouldn't consider visiting. That's probably because no one told them they must go. Well, that's what I'm here to do — if you can visit Cartagena, absolutely do! At least that's my impression a day into this trip.
As I reflect on my short time here so far, I think part of what I love so much is that I had no expectations going in. My approach was basically "the fare was great and we might as well visit, so worst case scenario we can check it off our list of places to see." But instead I've found what I can only call an incredible hidden gem which I can't recommend highly enough.
Conversely, there are cities which are beautiful, but over-hyped, to the point that they're a let down when you actually do visit. Prague is one of those cities for me. It's beautiful, but can it really exceed your expectations when dozens of people have told you it's the most beautiful city out there prior to your visit?