My current trip to Colombia has inspired me to want to visit some more "off the beaten" path places. Not that Cartagena or Bogota are really "off the beaten path," but rather they're not tourist hotspots for Americans. In other words, they're not Rome, Paris, or Bangkok.
One country which has always intrigued me is Russia, though I've never really had the desire to visit. I also realize it's not exactly the most progressive country on earth, though I figure you generally learn more from visiting places which are outside your comfort zone, rather than places with similar cultures.
While most of my travel is planned last minute, I'd love to plan a trip to Russia for summer, given that the weather is best that time of year. Furthermore, I'll need a visa for Russia, so I should plan in advance since I realize it can take a while to get that processed.
I've been looking at the various options for booking award tickets to Russia. It's generally not a bad place to redeem miles to, given that Western Russia is considered to be part of Europe on most airline award charts, even though it's quite a ways from Western Europe.
With that in mind, I figured I'd explain my thought process as I begin planning:
Singapore Airlines first class from Houston to Moscow
Unarguably the most comfortable way to get to Moscow is in Singapore Airlines first class, as they fly between Houston and Moscow.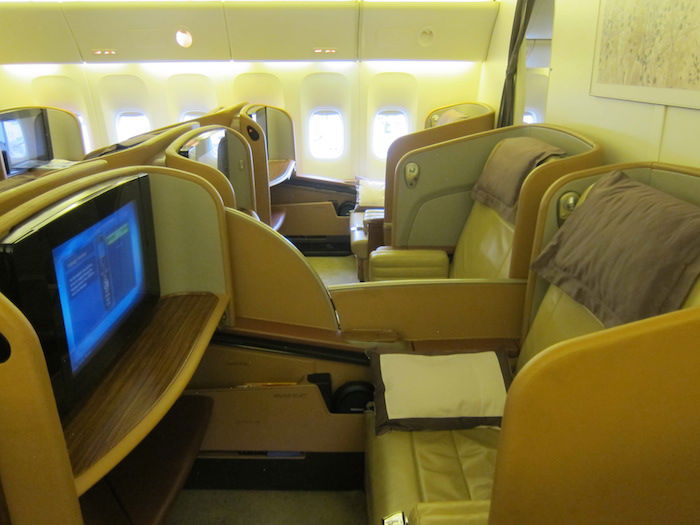 Singapore Airlines 777 first class
Given the economies in both Houston and Moscow, first class award availability is wide open in the market. The redemption value is fantastic as well — Singapore KrisFlyer charges 57,375 miles for one-way first class between Houston and Moscow, plus about $200 each way in taxes and carrier imposed surcharges.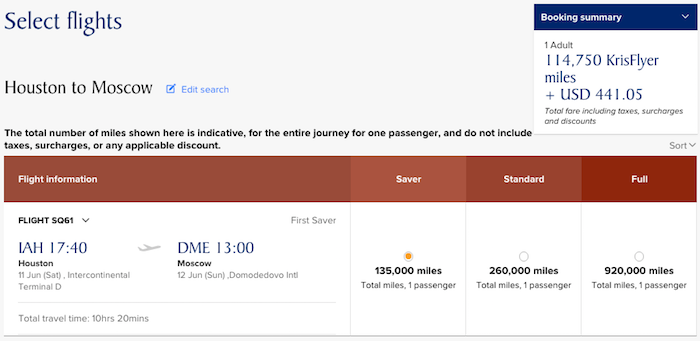 KrisFlyer is transfer partners with all four major transferrable points currencies, including Citi ThankYou, so these points should be quite easy to come by.
Aeroflot business class from Los Angeles to Moscow
Aeroflot flies nonstop from Los Angeles to Moscow, and they operate the route with their Boeing 777-300ERs, which features decent fully flat business class seats, similar to business class on American's A321s, Qatar's A320s, and Air China's 777s.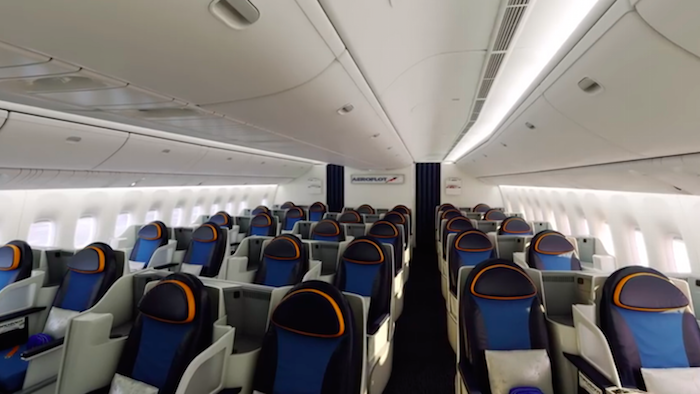 Award availability is quite good, and my initial thought was to redeem miles for one-way business class on Aeroflot. That's because Singapore Airlines obviously has a better onboard product, but I also wanted to review Aeroflot, so figured I'd fly them in one direction.
Delta SkyMiles charges 62,500 miles plus ~$200 in carrier imposed surcharges for the one-way ticket in Aeroflot business class.

On one hand it sort of kills me to pay more for Aeroflot business class than Singapore Airlines first class, but at the same time I know Aeroflot would be more interesting to you guys.
But is there a better value?
I actually thought the above two values were quite good to begin with, but then I remembered something. Korean Air SkyPass is a Chase Ultimate Rewards transfer partner (although unfortunately this benefit went away in 2018). I've written extensively about Korean Air SkyPass, and in particular about the value of redeeming Korean Air miles for Korean Air first class, given how readily available award space is.
You can also redeem Korean Air SkyPass miles on partner airlines, though the "catch" is that you can only do so for roundtrip tickets.
I remembered that Korean Air charges just 80,000 miles for roundtrip business class between the US and Europe:

Then I checked their regions chart, and confirmed that West Russia counts as Europe: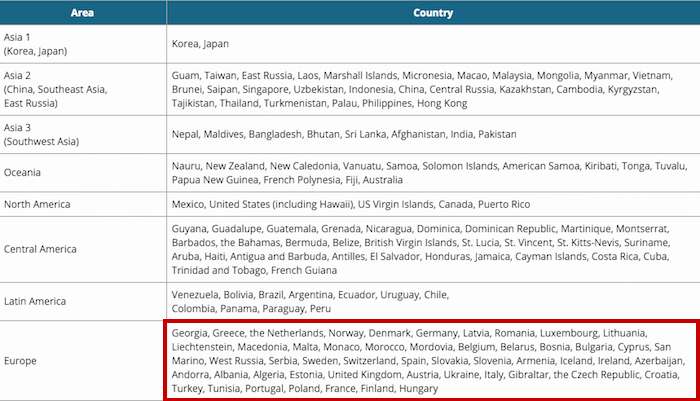 Usually the downside to redeeming Korean Air miles for transatlantic business class is the carrier imposed surcharges. For example, Delta, Air France, KLM, etc., charge $850+ in carrier imposed surcharges for a roundtrip transatlantic business class ticket: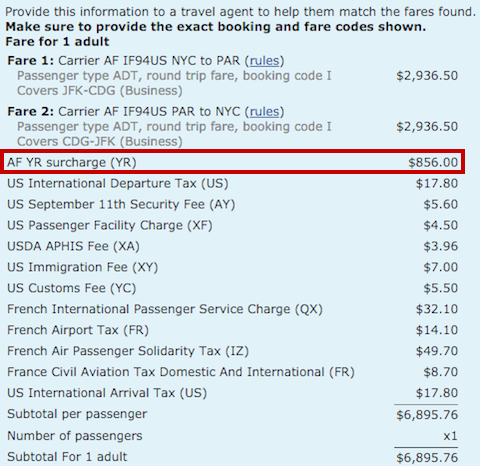 However, Aeroflot only charges less than half that for transatlantic business class, which you'd also pay on an award with Delta SkyMiles anyway, since Delta passes on Aeroflot surcharges on award tickets: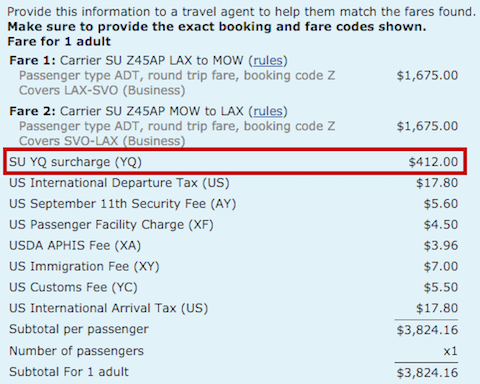 There's another benefit — Korean Air allows stopovers on award tickets.
So for 80,000 SkyPass miles and ~$400 in carrier imposed surcharges I could book Los Angeles to Moscow, have a stopover, then book Moscow to St. Petersburg, stay there, and then book St. Petersburg to Moscow to Los Angeles.
In terms of value it's tough to argue with that. Not only is the redemption cost super low, but with the free stopover Korean Air allows, you're basically getting that Moscow to St. Petersburg flight included on the award at no additional cost.
Bottom line
Redemption values to Russia are actually much better than I was expecting. Deciding how to book a ticket there is really an exercise in marginal value.
On one hand, flying Singapore Airlines first class to Moscow seems like a no brainer. At the same time, I'd like to review Aeroflot business class.
But that Aeroflot award would cost me 62,500 SkyMiles one-way, and I'd have to pay for the flight between Moscow and St. Petersburg after my stopover. For an extra 17,500 miles I could simply book Aeroflot business class both ways and include my flight between Moscow and St. Petersburg.
Which option would you go with for redeeming miles to Russia?