The past week has been an incredible one for me on the travel front, given that I just returned from an insane trip to Casablanca and back, going the very very long way. The flights were incredibly interesting, including on China Eastern, Royal Air Maroc, Saudia, and Pakistan.
Since getting back to the US early Wednesday, I've been doing everything I can to catch up on sleep, given that it was a pretty sleepless trip for me.
Yesterday I saw Adele at the Staples Center thanks to an SPG Moments event, and she was incredible, as always.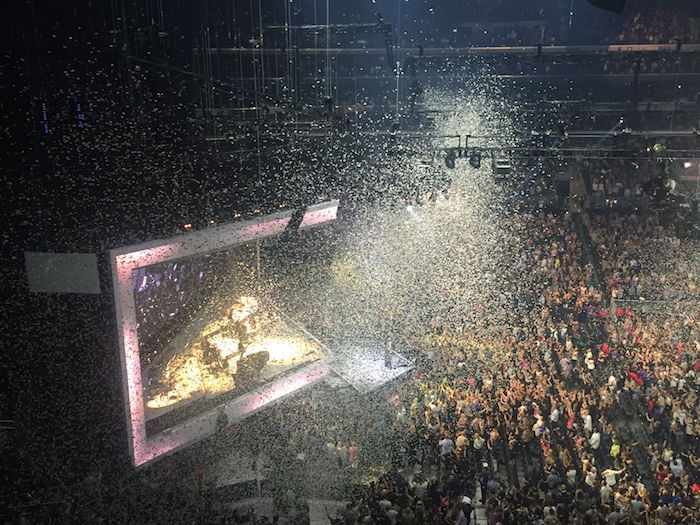 Later this week I'll be headed to Fiji on Fiji Airways, which I'm excited about.
In the meantime, here's a recap of this past week, which has been an interesting one on the site:
Featured Stories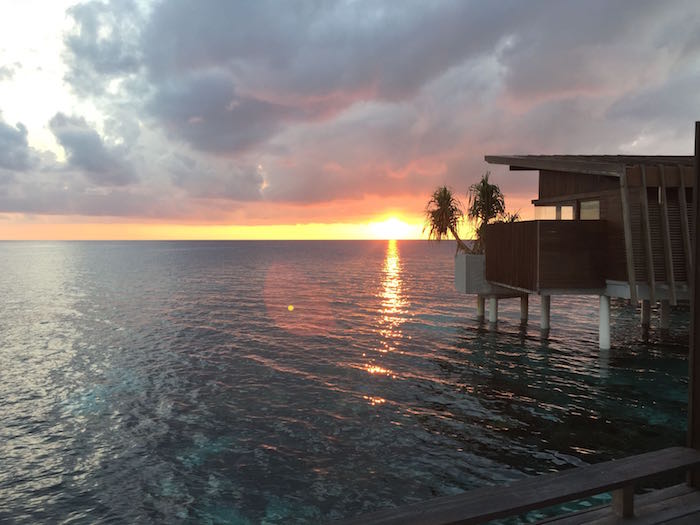 Arguably the best way to earn miles & points right now is through credit cards, both in terms of maximizing your return on everyday spend, and also in terms of taking advantage of great sign-up bonuses. Most people simply aren't maximizing their credit card rewards, which is probably a blessing, since it leaves more points for us.
I've been blogging for well over eight years, and almost since day one I've been talking about one of the all-around most lucrative cards. The very generous sign-up bonus, double points on dining and travel, and other benefits make it a must-have card for travelers.
And if you're new to miles & points, it's also the first card you should apply for.
---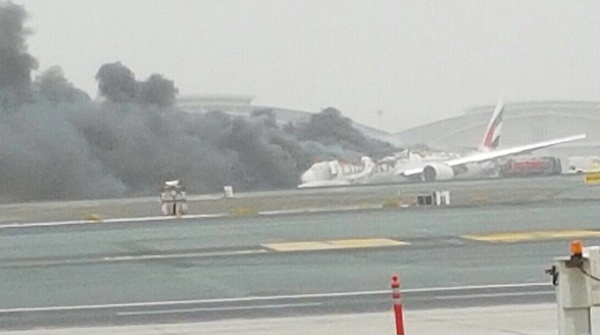 Earlier this week I wrote about the Emirates 777 that crash landed in Dubai.
While all the passengers were fortunately evacuated safely, unfortunately a firefighter died in the rescue efforts.
That's incredibly tragic, but when pictures of the incident were released, I assumed it could have been a lot worse.
But what stands out to me the most is the incredible selfishness and/or cluelessness of these passengers, or perhaps both.
---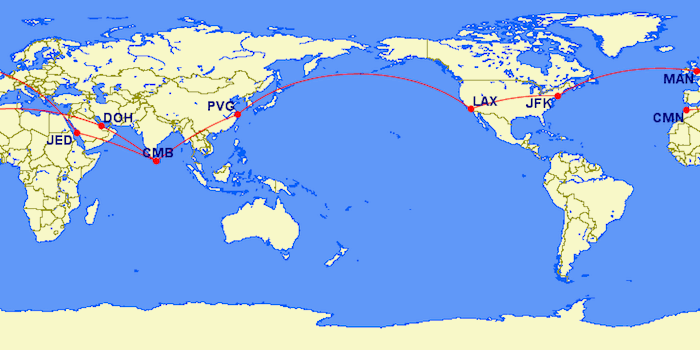 One of the main reasons I travel is to review new airlines, which is why many of my trips are quick and have crazy routings.
However, this trip ended up being insane, even by my standards, as I ended up flying over 33,000 miles in a week. I did this trip with my friend Matthew from Live and Let's Fly, and we had a heck of a time.
---

TIPS: Earning Miles & Promos
Where To Credit Airline Miles
Does It Still Make Sense To Apply For The Citi Prestige Card?
10 Best Credit Card Offers For August
Free $5 Starbucks Bonus Gift Card!
Limited Time Sign-Up Bonus On Great Amex Cash Back Credit Cards
JetBlue Will Let You Earn More Points For Tickets You've Already Purchased
Hyatt's Newest Stackable Bonus On Purchased Points
How Does Chase Sapphire Preferred Car Rental Insurance Work?
Spirit Airlines' Newest Promotion Almost Makes Me Want To Fly With Them…
Extra 20% Bonus On Transfers From SPG To American
Why The Chase Sapphire Preferred Is Still The Must-Have Travel Credit Card
American's Newest Bonus On Purchased AAdvantage Miles
Over $200 Back With August Amex Offers
Club Carlson's Next Global Promotion: Earn Up To Triple Points
TRICKS: Redeeming Miles
Changes To United MileagePlus Stopover Rules & Award Fees
Great Deal: 25% Off JetBlue Award Tickets
Up To 50% Off Air France Business Class Awards This Fall
Don't Forget To Book These Hyatt Awards Today
TRAVEL With Ben (Lucky)
Next Stop Dhaka On Biman Bangladesh?!
Here's What My Upcoming Travel Looks Like
Live From 38,000 Feet: Saudia's Bizarre Onboard Security Screening Process
The Worst Service I've Had On A Flight. Ever.
Today Marks The End Of A Mileage Era
I'm Flying For 3 Days Straight: What Was I Thinking?!?
The Breast Dinner I've Ever Had At A Hotel
Our Taxi Driver Got In An Accident (As Usual): Morocco Edition
REVIEWS & Trip Reports
Review: China Eastern Lounge Shanghai Airport
Review: Grand Hyatt Shanghai
Review: China Eastern Business Class 777 Los Angeles To Shanghai
Introduction: An Insane Week In The Sky
Review: Lufthansa Premium Economy A340-600 Munich To Dubai
My First JetBlue Mint Experience: I'm In Love!
Saudia Business Class, Take Two: How Was The Connecting Flight?
Review Update: Fairmont Olympic Hotel Seattle
Pakistan Airlines 777 Business Class In 10 Pictures
A Look At Saudia's Onboard Prayer Room
NEWS & Updates
A US Airport Hotel That Charges For Shuttle Service
Airberlin Introducing Business Class On Flights Within Europe
AWESOME: Jetstar Asia To Make Announcements In Singlish!
Inflight Wifi Will Soon Be Available Over Chinese Airspace
Hainan Airlines Launching Nonstop Flights Between Las Vegas And Beijing
Rumor: Emirates Airline To Buy A Controlling Stake In Qatar Airways
Video: British Airways Unites Three Sisters For The First Time
Video: American Threatens To Send Customer To Jail For Recording
Reserve Your Free Spot At The US Open Chase Lounge
Great Deal: Get Free Airport Lounge Access With LoungeBuddy
Breaking: Emirates 777 Crash Lands At Dubai Airport
REMINDER: YOUR LIFE IS MORE IMPORTANT THAN YOUR CARRY-ON
Turkish Just Renamed Their Istanbul Lounge WHAT?!?
Video: Airline Pilot Tackles Drunk Passenger To Ground
---
I hope everyone has a great rest of the weekend!