Yesterday I posted about the confirmed travels I have coming up, as well as the trips I'm considering. There are a lot more airline products I want to review, and the more new airlines I review, the longer my list of airlines I want to review gets. So while I love reviewing more products, it's almost frustrating, because my list keeps getting longer, rather than shorter. 😉
There were a lot of great suggestions from you guys on more airlines and products to try. Based on my travels lately, the more random the airline, the more I'm into it.
For example, someone suggested Royal Brunei. I'd love to fly Royal Brunei (and I've been wanting to for a while), though as far as I know there's no way to redeem partner miles on them, and I've never found a discounted business class ticket on them. I don't know any other airline which simply doesn't discount business class. If I'm missing someone or anyone knows of a reasonably priced way to fly with them in business class, I'd love to hear it.
Update: It seems like Royal Brunei is in fact a Cathay Pacific Asia Miles partner… hmmmm…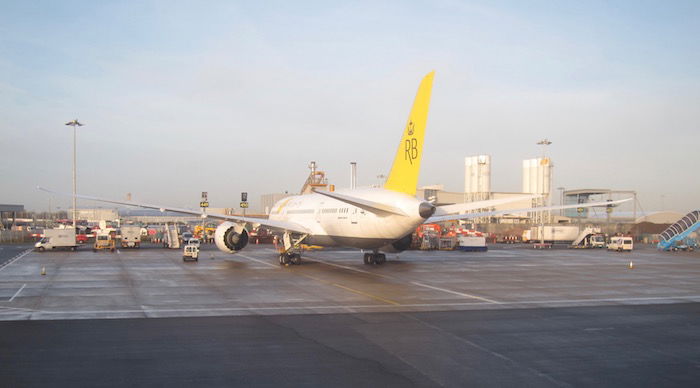 Royal Brunei 787 at London Heathrow Airport
One reader suggested Biman Bangladesh:
Fly Biman Bangladesh Airlines Executive Class onboard B777-300ER. But only after flying the ones that you really want to review…..
Okay, this one really intrigued me, as it was never really on my radar. The only thing I know about about Biman Bangladesh is that I've seen some of their past-their-prime planes at some airports, like Kuala Lumpur.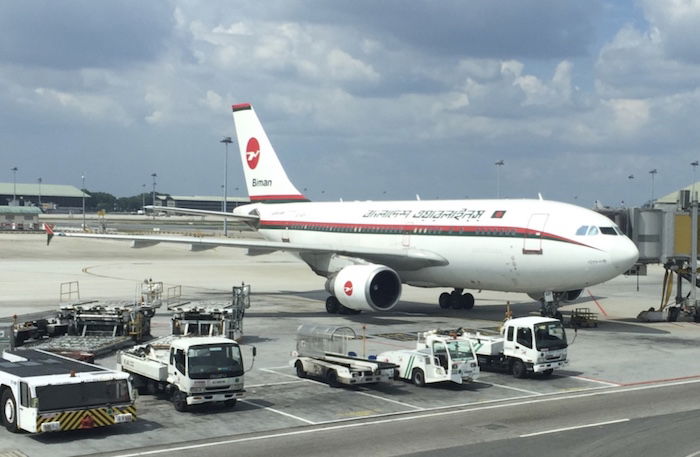 Biman Bangladesh A310 at Kuala Lumpur Airport
However, Biman Bangladesh is refreshing their fleet, and even has some 777s that are only a few years old. In my opinion, they also have what must be one of the most gorgeous liveries out there.
I started looking at fares on them, and they have some extremely reasonable business class fares. For example, you can fly roundtrip from London to Dhaka via Sylhet in business class for ~$1,300 roundtrip:

Those are two 10+ hour flights, plus a short hop from Sylhet to Dhaka.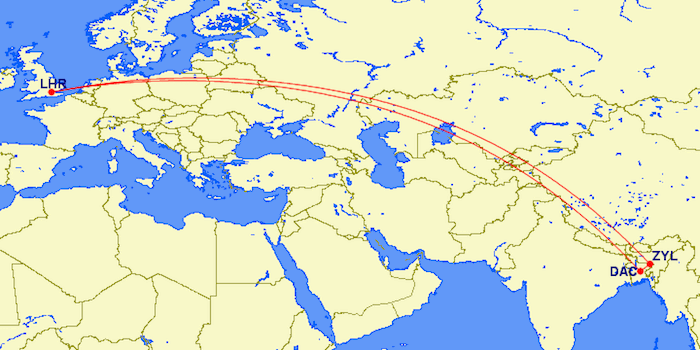 This would also be a unique opportunity to visit Dhaka. Based on what I've heard the city has extreme poverty, so if nothing else I'm sure it would be eye opening.
Ultimately this is Biman Bangladesh, so I wouldn't come in reviewing it the same way I would a first world airline, especially in a market which otherwise doesn't have much competition. However, I think it would be fascinating to see what their product, service, etc., are like.
Is flying Biman Bangladesh a crazy idea? Has anyone been to Dhaka?