So my first flight on Saudia wasn't exactly a five star experience, to say the least. Unrelated to my specific experience, there is one other aspect of Saudia's planes that I wanted to write about.
Possibly the most precious commodity on an airplane is space, so I'm always impressed when an airline adds passenger amenities that directly take away from the seat count.
Some airlines put bars on planes…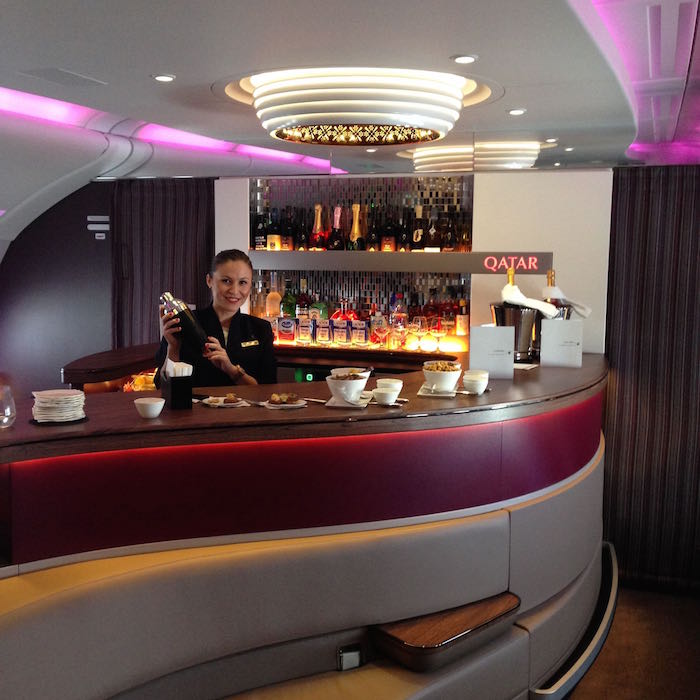 …while others put lounges.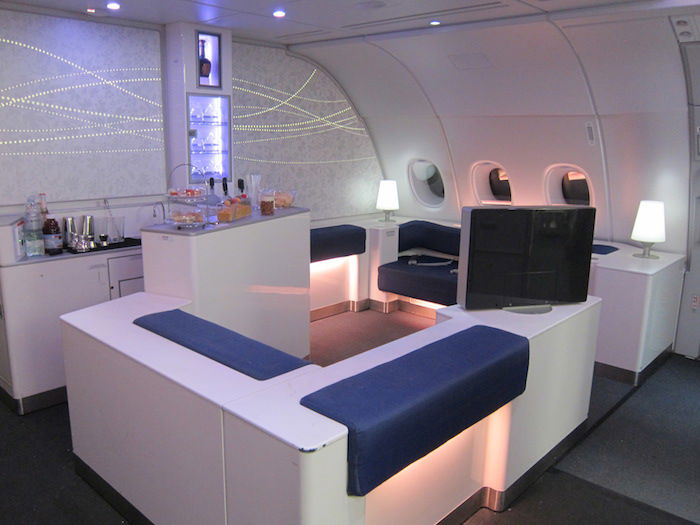 Saudia, on the other hand, has quite the opposite. They have a prayer room on their longhaul planes, and they even market it. Here's an ad they did about their prayer room:
I find the ad to be rather amusing, given that the imagery in the first 25 seconds and the imagery in the last 15 seconds paint very different pictures.
So I couldn't help but check out the prayer room on my Saudia flight earlier today.
The prayer room is located at the very back of the plane, in the center section between the last three rows of economy. There are curtains on both sides.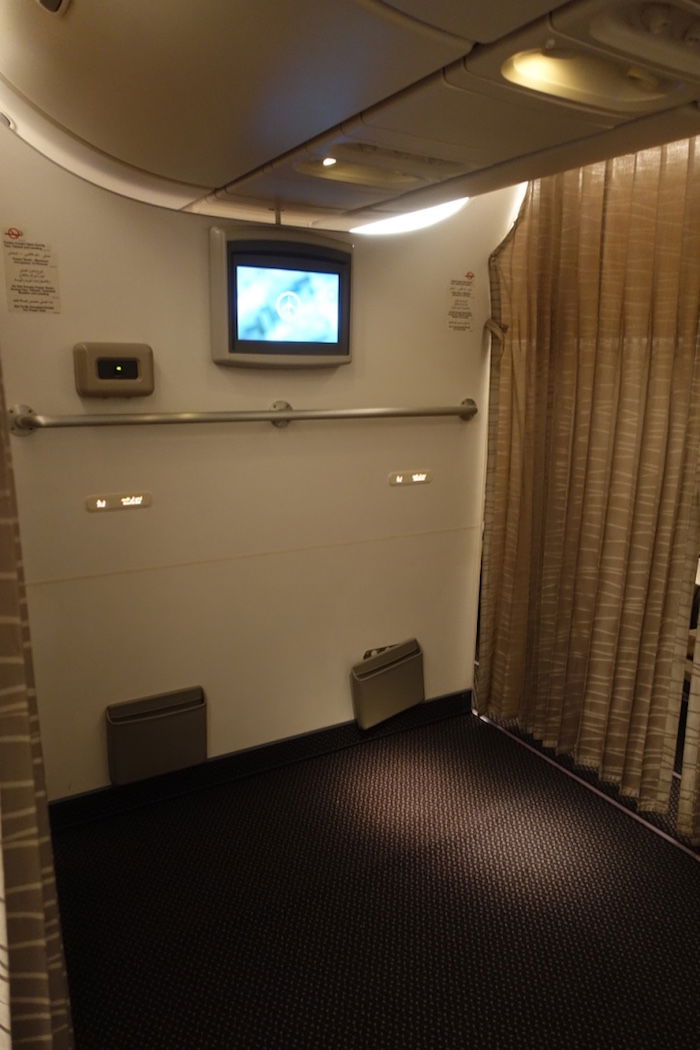 It's a fairly large space, and the signage suggests there's room for 10 people.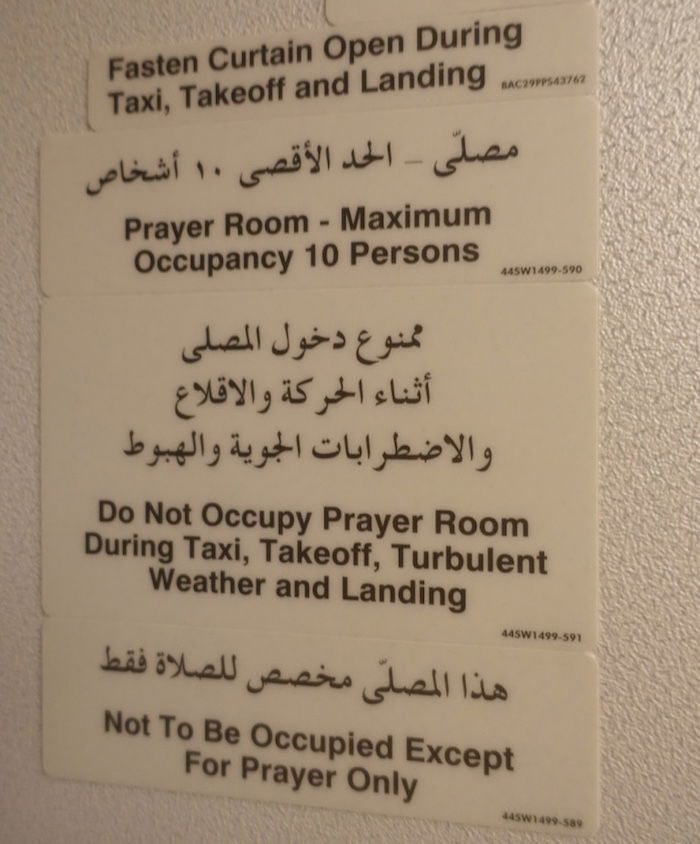 I went back a couple of times, though only ever saw one person use it. There were also rugs, as you'd expect.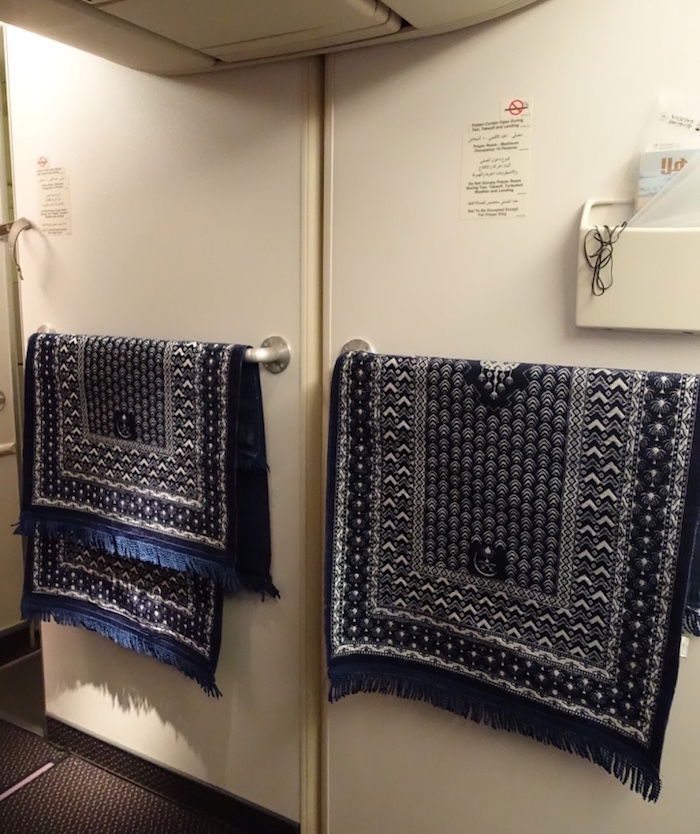 It's certainly an interesting feature and quite an investment, when you think of how many seats you could otherwise fit in that space. Meanwhile other airlines like Qatar Airways make a point of telling you to stay seated while praying.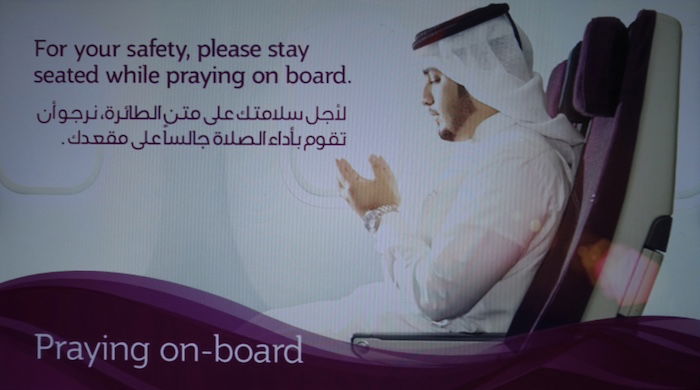 I've certainly seen tons of people pray at their seats over the years (especially on Gulf carriers), so it's interesting that Saudia continues to offer these prayer rooms. Then again, as an airline they don't exactly seem focused on maximizing profits, so I guess it's not too surprising.
Interesting stuff!