Man, has this trip been eye opening when it comes to my expectations of new airline products.
I was expecting the China Eastern business class product to be quite solid, more in line with the likes of Hainan than China Southern. It wasn't.
I was expecting Royal Air Maroc to have rather cold and sloppy service. Instead we received warm and hospitable service (though the seat was still damn weird).
For the Saudia flight I just took, I was expecting it would actually be uneventful, and better than the airline is perceived to be. It wasn't…
Saudia Business Class: The Good
We were on a brand new 777-300 with fully flat business class seats.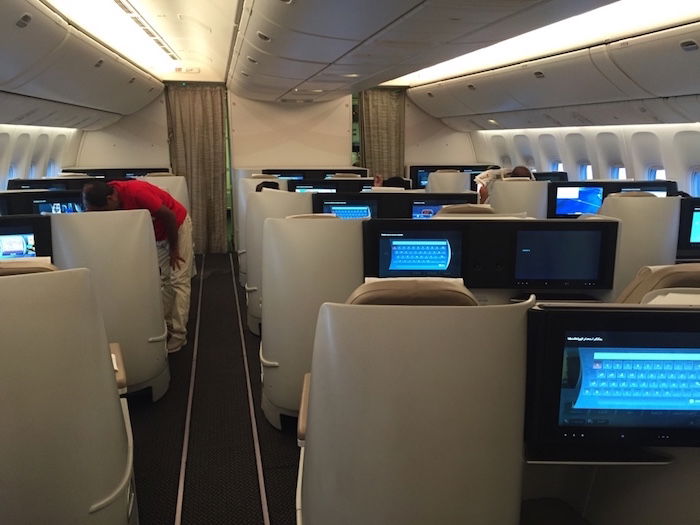 The food itself was actually quite tasty.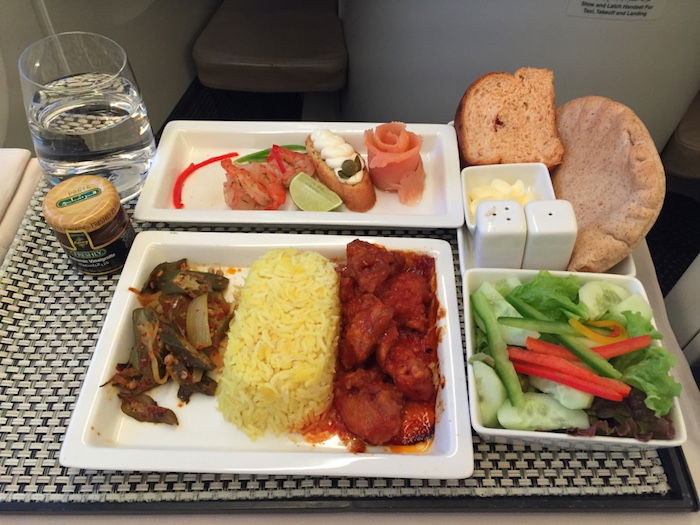 The amenity kit they offered was one of the best I've seen in business class, with Salvatore Ferragamo goodies.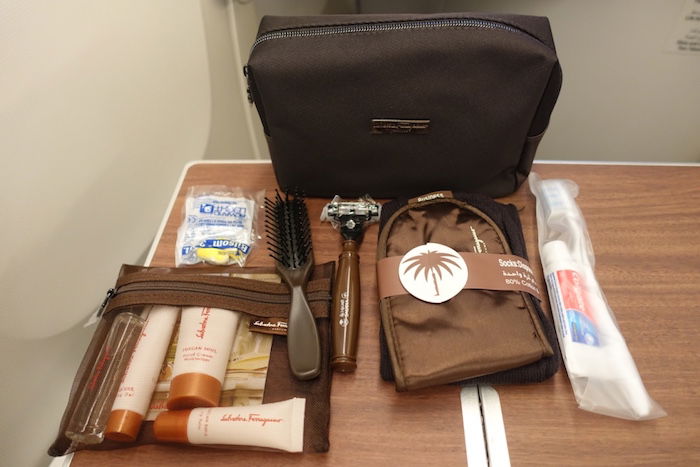 The flight had Wi-Fi.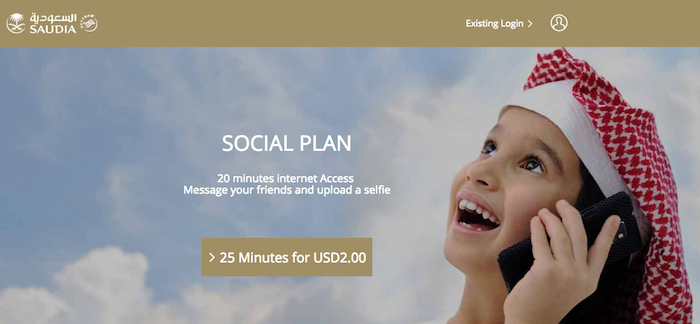 Unfortunately that's where I'm running out of positive things to say…
Saudia Business Class: The Bad
So upon boarding I first noticed the female flight attendants, given their distinctive uniforms. Both had very little personality and were borderline rude, though to be honest I didn't really hold that against them. I can't even imagine what it's like to be a foreign worker in Saudi Arabia, where you have no rights.
As much as people like to think Emirates and Etihad treat their cabin crew poorly, that's not the case, in my experience. I have plenty of friends who work there and are happy. Meanwhile I only know one person who worked at Saudia, and I wanted to cry when I heard her stories.
But in addition to the two female flight attendants, there were five male flight attendants, and they were all Saudi. I was a bit surprised, as I figured they'd have Arabic speaking men, perhaps from Egypt or the like. But they were actually from Saudi Arabia. They each had a varying number of stripes, which at first made me think they were pilots, but as it turns out the guy with 3.5 stripes was the senior cabin director, the guy with three 3 stripes the cabin director, etc.
During our taxi out all the male flight attendants sat in empty business class seats, except for the senior cabin director, who moved to his jumpseat right before takeoff. But they stayed in those seats for almost the entire flight eating, drinking (non-alcoholic beverages), napping, and even watching videos on their phones without headphones.
One of the flight attendants never got out of his business class seat. The others typically only got up in order to serve one of their colleagues something.
I was in disbelief. I figured maybe I was misinterpreting the situation, but I asked the senior cabin director, and he confirmed that all the crew were in fact "on duty." Seriously?!
So the on duty flight attendants spent the flight watching movies, chatting loudly, and bossing around the female, foreign flight attendants. They'd make the female flight attendants serve them food, get them bread, etc.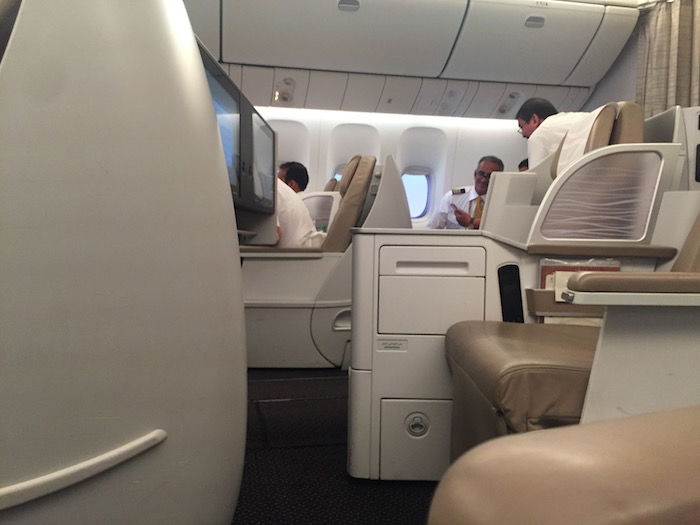 When it came time for meal orders, I asked for the fish and Arabic mezze. "We're out."
Wanna guess who was eating Arabic mezze and fish? The flight attendants, in plain sight, while seated in business class seats.
For almost the entire five hour flight they sat in business class seats chatting loudly. They were basically having a party. On top of that, they seemed to be friends with someone in the cabin, and that led to an even louder party. I've certainly seen flight attendants misbehaving onboard, but never to that extent, for such a long time and with so many people.
I wonder what they would have done the entire flight if there weren't empty business class seats, given that the flight got swapped from a plane with 14 business class seats to a plane with 30 business class seats last minute.
Most other aspects of the service were pathetic as well:
The entire meal was served on one tray with a glass of water, and no drinks were offered with it.
I don't think the flight attendant once spoke a whole sentence to us, or even tried to smile.
I pushed the call button because I wanted a coffee. The call button went ignored. I pushed it again 30 minutes later, and this time the flight attendant turned it off on her end without checking on me. Eventually I had to walk up to the galley and said "I think my call button is broken."
Bottom line
I felt like I was in the twilight zone. Never before have I seen on duty flight attendants get their meal choice ahead of revenue passengers, sit in business class seats watching movies, chatting loudly, and even watch videos without headphones. They did virtually nothing, and actually contributed negatively to the flight, as they were having the "imported" flight attendants serve them as well.
Sadly those two flight attendants weren't friendly in the slightest, though I'm a bit more forgiving of that, given what I imagine they must go through.
Now I understand why a Saudi princess was on my Emirates flight from Los Angeles to Dubai a couple of years ago connecting to Jeddah, rather than flying home nonstop… what an embarrassment of an airline.
And it's sad, because the hard product and food were actually quite good…
Matthew also wrote about the flight on his blog, for another perspective.