Wow, now here's a fascinating rumor I hadn't heard before. Finance blog Zero Hedge suggests that Emirates Airline is planning on buying a controlling stake in Qatar Airways:
Sources close to the Emirates have said, in confidential meetings, that Emirates Airlines has been in talks to take a controlling stake in Qatar Airways to better compete against Etihad as the industry seeks to improve scale in the midst of a restrictive M&A policy within the region.

Qatar Airways has been increasing the company's stakes in various names (agreed to acquire 49% stake in Italy's Meridiana, has 10% stake in LATAM, and recently upped the IAG stake to 20%) and Emirates Airlines will soon announce their move to acquire a controlling stake in Qatar Airways.
Let me once again emphasize that this is a rumor, and that I haven't heard this anywhere else yet. I'm sharing it because I think it's an interesting topic to discuss, regardless of whether or not this comes to fruition.
Before I say anything else, let me say that the below are just my opinions of things based on the information I have access to and the people I've spoken to who are "in the know" at the Gulf carriers; you're of course free to dismiss this as you'd like.
Keep in mind there's not much transparency when it comes to the finances of the Gulf carriers, given that they're government owned. It's very easy for the airline as such to turn "profits" when the government is taking losses on every other aspect of their operations, like the airport, for example, where the airlines are being charged way below market costs.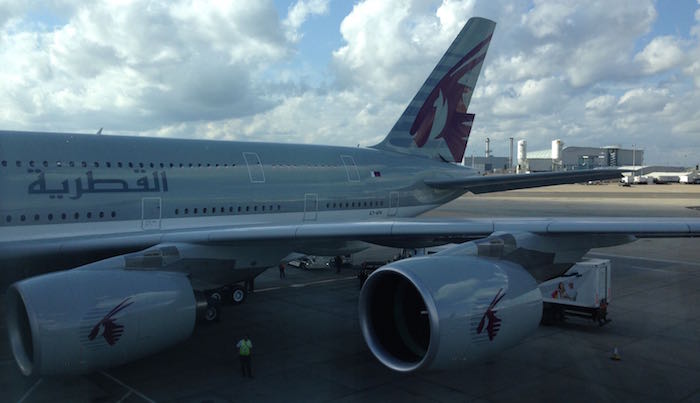 How are the Gulf carriers performing financially?
Based on my understanding of the performance of these airlines:
Emirates might just be a legitimately profitable and sustainable airline, given that they've scaled their operations enough to the point that they're operating efficiently with a global route network and streamlined fleet
Etihad, on the other hand, has spent hundreds of millions of dollars investing in their equity partners, many of which haven't worked out as well as they've hoped financially (they might be looking to sell their stake in airberlin, for example), and is losing quite a bit of money
Qatar is bleeding money, and while their load factors are decent, their yields are horrible
Furthermore, as far as the dynamics between leaders at the Gulf carriers go, I've heard that Tim Clark of Emirates and James Hogan of Etihad despise one another. That's probably the first time in history that Qatar's Al Baker isn't in the middle of an argument. 😉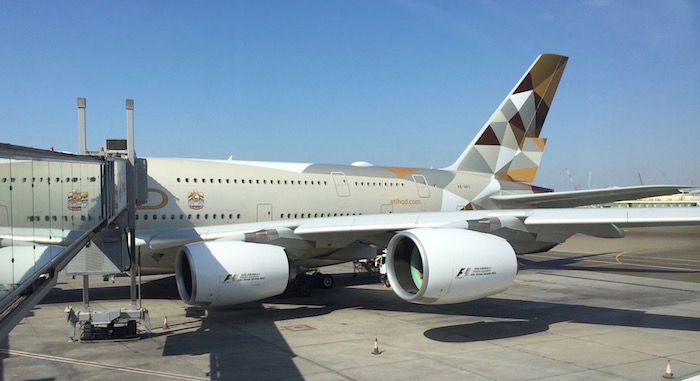 Why would Emirates buy a stake in Qatar?
This I really can't rationalize for a variety of reasons, probably the most significant of which are:
Emirates is doing so well because of how efficient and streamlined their fleet is (they have just A330s, A380s, and 777s), which isn't the case at Qatar Airways. Qatar has A319s, A320s, A321s, A330s, A340s, A350s, A380s, 777s, and 787s, despite having a smaller fleet.
I'm not sure how Emirates is trying to "better compete with Etihad?" Emirates has a brilliant joint venture with Qantas which has been doing well for both airlines, while Etihad has largely unprofitable and unsustainable investments in money losing airlines, as stylish as some of those airlines may be.
If Emirates wanted to compete with Etihad in terms of their partners they could easily establish more joint ventures, which doesn't require buying an ownership stake in an airline that loses money.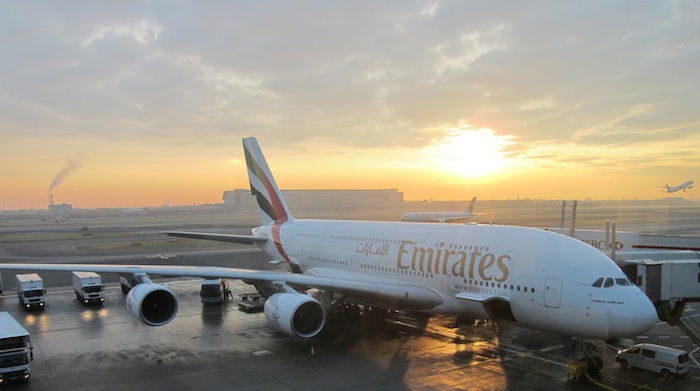 Bottom line
I'm very skeptical of this rumor. Emirates has been successful because they've stuck to the core of their business and have a fairly efficient business model. Meanwhile Etihad and Qatar are largely focused on investing in other carriers. In Qatar's case it's both to diversify assets and also to gain soft political power, while in Etihad's case it seems to be more of the latter (since I can't imagine they'll be getting a return on many of their investments anytime soon).
Could you see any merit to a tie-up between Emirates and Qatar? Do you think these discussions are actually happening?
(Tip of the hat to @Airline_Alex)