Well, it's August 1, 2016, which is the day that the American AAdvantage program goes revenue based for the accrual of redeemable miles. Last November we learned that the program would go revenue based at some point in the second half of this year, while in early June we learned the exact date.

This is significant because all three "global" US carriers now have revenue based frequent flyer programs. If you had told me three years ago that by 2016 all three airlines would have revenue based loyalty programs, I wouldn't have believed it.
But it started with Delta last year, United matched, and now American is matching as well. The "innovation" cycle is now complete.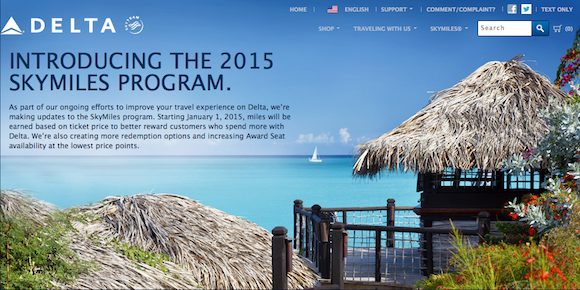 The reduced mileage earning for the average flyer is bad enough, though on top of that elite benefits are being reduced, a revenue requirement is being added for status, and there was recently an award chart devaluation. It's incredible the degree to which the program's value is being reduced over just a few short months.
My main objection to the current states of these programs isn't necessarily that they're less rewarding, but rather how damn complicated they've become. Between earning redeemable miles based on spend (on base fare, sometimes, unless you're flying on a ticket issued by a different airline), elite qualifying miles based on distance flown, having a revenue requirement, etc., these programs have become a chore to make sense of.
With all of the "big three" airline loyalty programs roughly the same, I almost feel liberated. I can now choose the airline that's best for my travels based on where I need to go, rather than primarily based on the loyalty program.
Just a few days ago I booked a JetBlue Mint Class ticket between New York and San Francisco for $549. American's economy fare would have been $350, and I'm not even sure my upgrade would have cleared. For a 6.5 hour flight I thought it was worth paying an extra $200 to guarantee an upgrade to a far superior product (I managed to secure one of the "suites").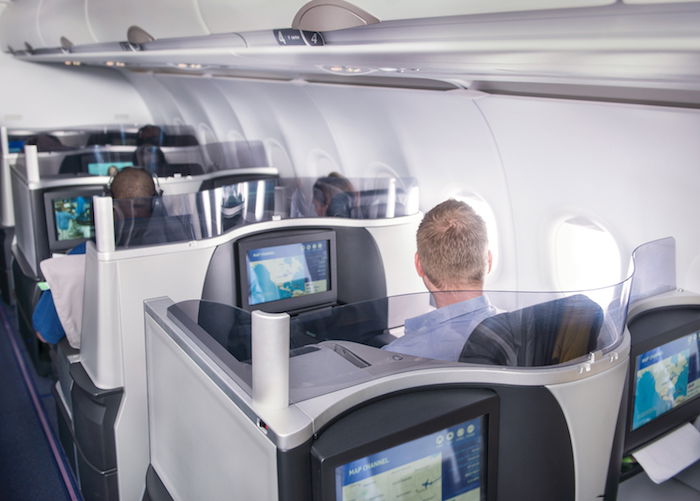 Before American went revenue based I would have just instinctively booked American and not really looked at other options, which is perhaps a testament to how well the programs work sometimes.
I've already booked enough travel this year to requalify for Executive Platinum status with American, so we'll see what happens next year.
Big picture this doesn't change a whole lot for me:
The best way to earn miles is still through credit cards and purchasing miles, which continues to be as lucrative as ever; we're simply earning fewer miles for actually flying
We're seeing more discounted first & business class tickets than ever before, which to me reduces the value of miles, since in many cases I can just outright buy what I want, rather than playing a game to get those seats; when you can book ~$1,100 business class tickets from the West Coast to Europe, it's silly to even look at redeeming miles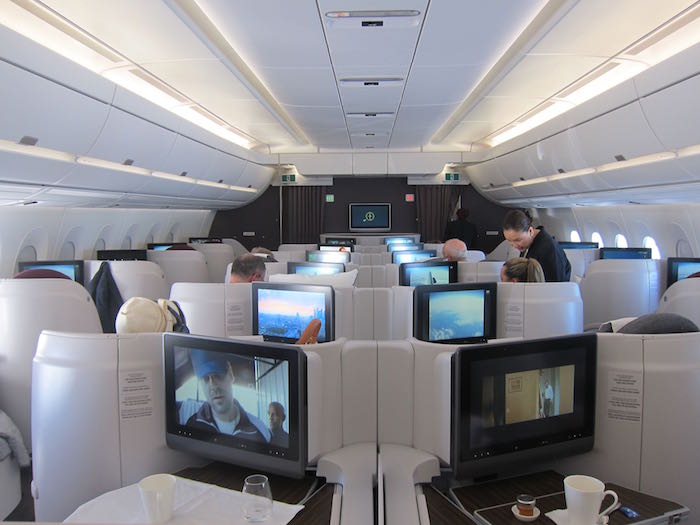 Bottom line
It's amazing how quickly the US carriers have followed one another with these revenue based programs, and how much the value of the AAdvantage program has been eroded over just a few months on several fronts. Still, it doesn't change the fundamental approach I take towards miles & points. The best way to earn points continues to be through non-flying means, and that's as lucrative as ever.
How do the "big three" US carriers switching to revenue based programs change your approach towards miles?