---
Thanks to the new American Express Platinum card benefit, I'm now a Priority Pass member. I had noticed that this would get me access to the reLAX lounge at LAX, which I wanted to visit. It's a unique lounge in that it's independently operated, so I was pretty curious about how it compares to lounges operated directly by airlines. Besides, Singapore Airlines check-in wasn't open for another 30 minutes.
The lounge is located landside on the second floor, right by all the restaurants. This is a pretty big disadvantage, in my opinion, since Bradley Terminal has some of the worst security lines in the US, and they're often unpredictable too. That translates to wasted time, since you always have to leave the lounge early in case security lines are long.

Lounge entrance
I presented my Priority Pass card and was promptly admitted by the agent that clearly graduated (with honors) from the Carol Beer school of customer service:
https://www.youtube.com/watch?v=_3mswfndknU
The lounge was pretty modern, in a trailer park Jetsons kind of way. There were a total of three other people in the lounge – one person was passed out on the sofa with a blanket and baggage cart, one was traveling with her kid and basically had a play pen set up, and the last guy was yapping loudly on his cell phone closing billion dollar oil deals in the Middle East (or finalizing the financing on a Chuck E. Cheese, who knows).
The lounge features plenty of seating, computer terminals, and a bar area.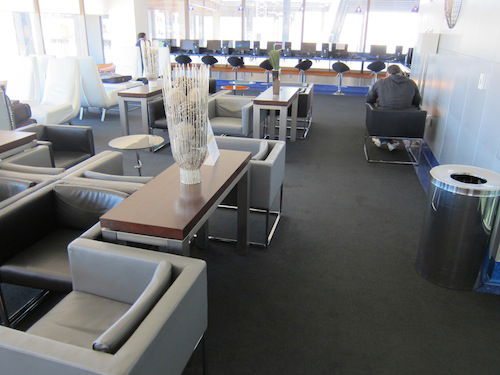 Lounge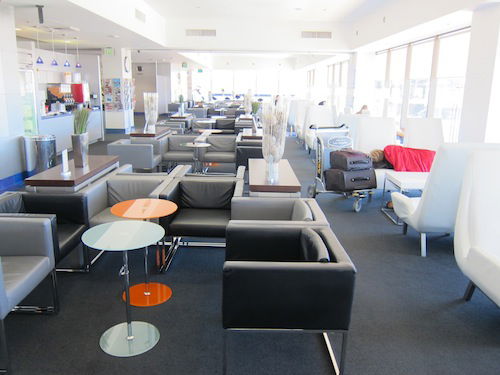 Lounge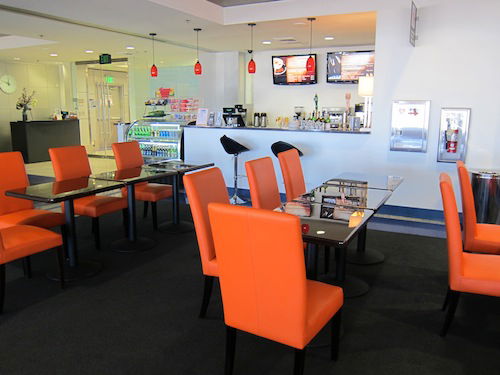 Bar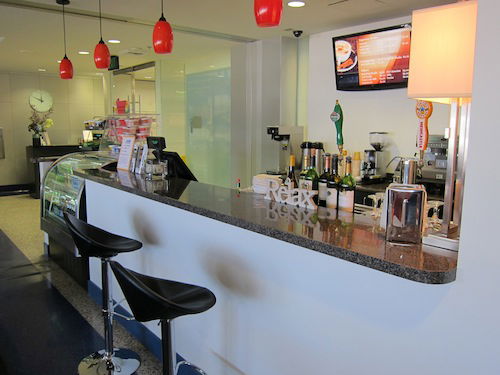 Bar
The snack offerings were okay. They had pretzels, peanuts, snack mix, and Cheez-It crackers in dispensers. They also had some croissants and pastries in a display case. Then in the fridge they had fruit cups, mini sandwiches, and soft drinks. There's a bar where they sell alcohol, along with "premium" meals.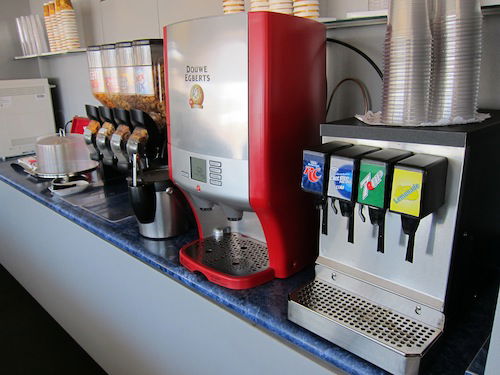 Snack and drink selection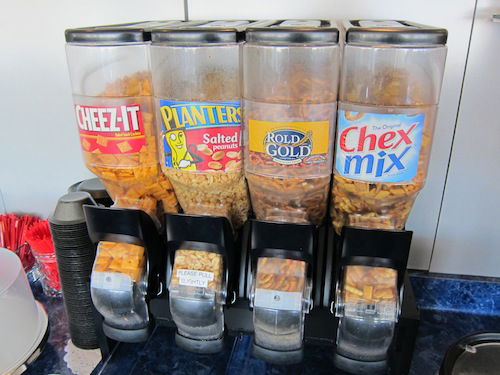 Snack dispensers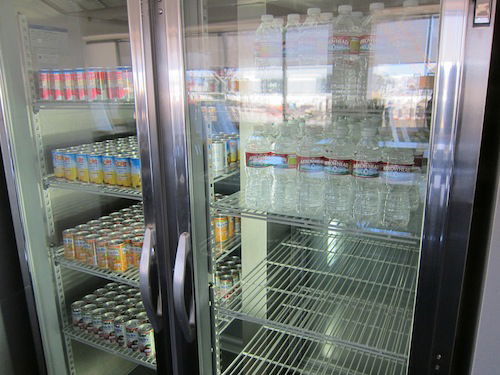 Drinks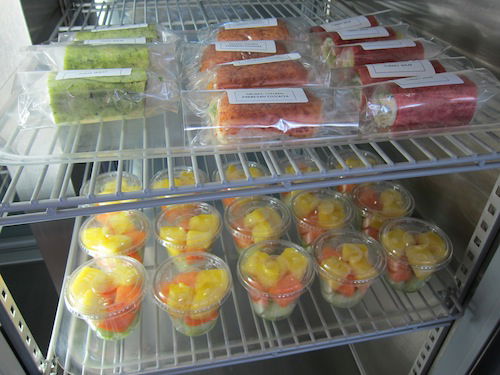 Sandwiches and fruit cups
The Wi-Fi in the lounge was fast, but I kind of expect that when no one else is using it. 😉
The view from the lounge was of the construction zone for the new terminal, so wasn't especially nice for the time being.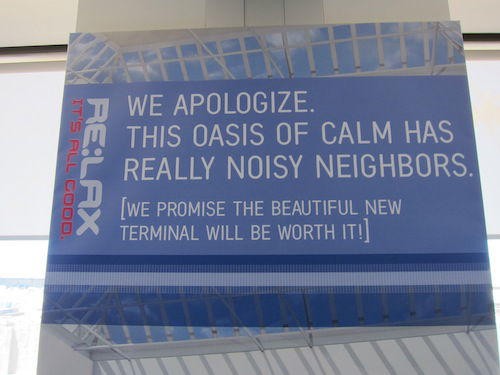 Construction sign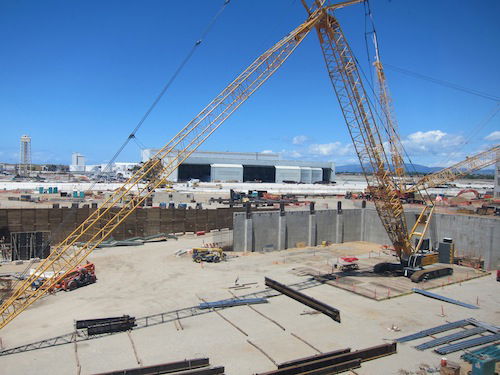 View of construction
Overall the lounge was okay. There's no way they'll stay in business, however. With only two other guests there (and based on all the pictures I've seen of the lounge previously, that's their normal occupancy), it's clear the idea isn't selling very well. I believe the cost for a day pass is $50, which is reasonable enough, though I just don't know what market they're going after.
For one, the lounge is very tough to find, so unless someone is looking for it, they won't stumble upon it. Second, I assume they're targeting business travelers, and for the most part they already have lounge access, especially out of a terminal like Bradley, which has mostly international service. Beyond that, the fact that the lounge is before security makes it pretty unattractive to the less frequent flyer, since they want to leave plenty of time to clear security. There's nothing "stress free" for them about visiting a lounge, only to still leave two hours before departure to ensure they make their flight.
That, combined with the unenthusiastic staff and mediocre furnishings/snack selection don't make this place especially attractive, in my opinion. The only way a concept like this would work in the US is if it was located behind security, ideally at an airport without many other lounges… and even then it's iffy.